Australia's most decorated male Olympic track and field athlete Jared Tallent has today announced his retirement from competitive race walking.
The London 2012 Olympic gold medallist in the 50km Race Walk ends an 13-year representative career unrivalled by any other Australian able-bodied male track athlete after winning a total of 15 medals at major events, including four Olympic medals, two Commonwealth Games medals (including one gold), three World Championships medals and six World Race Walking Cup medals.
Tallent made history upon his Olympic debut at Beijing 2008 when he completed a rare double by winning medals in both the 20km and 50km walking events. It was the first time a male Australian in Athletics won two medals at a single Olympic Games in more than a century.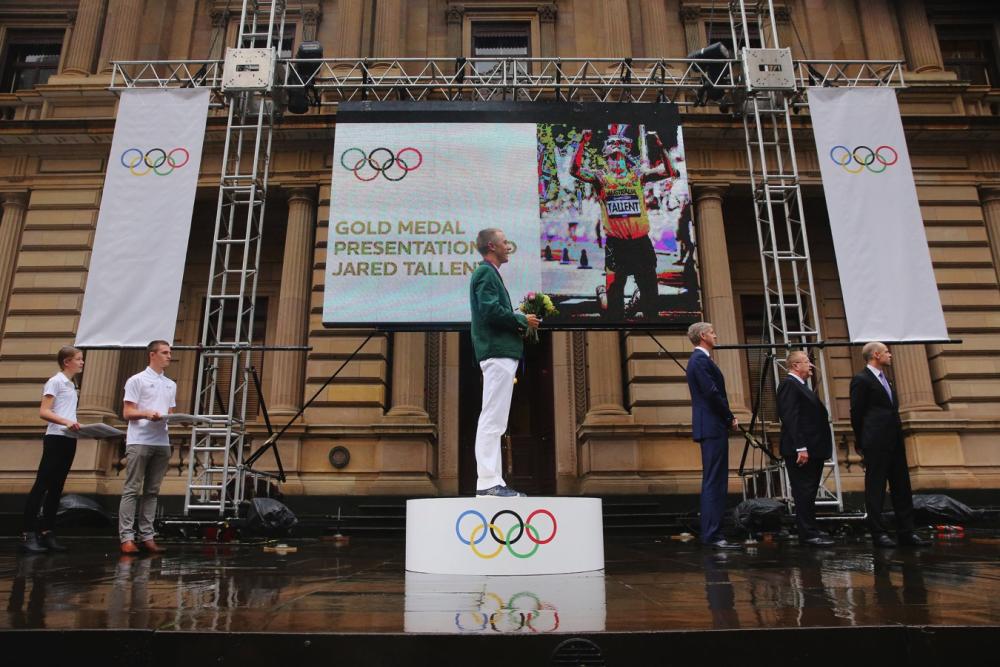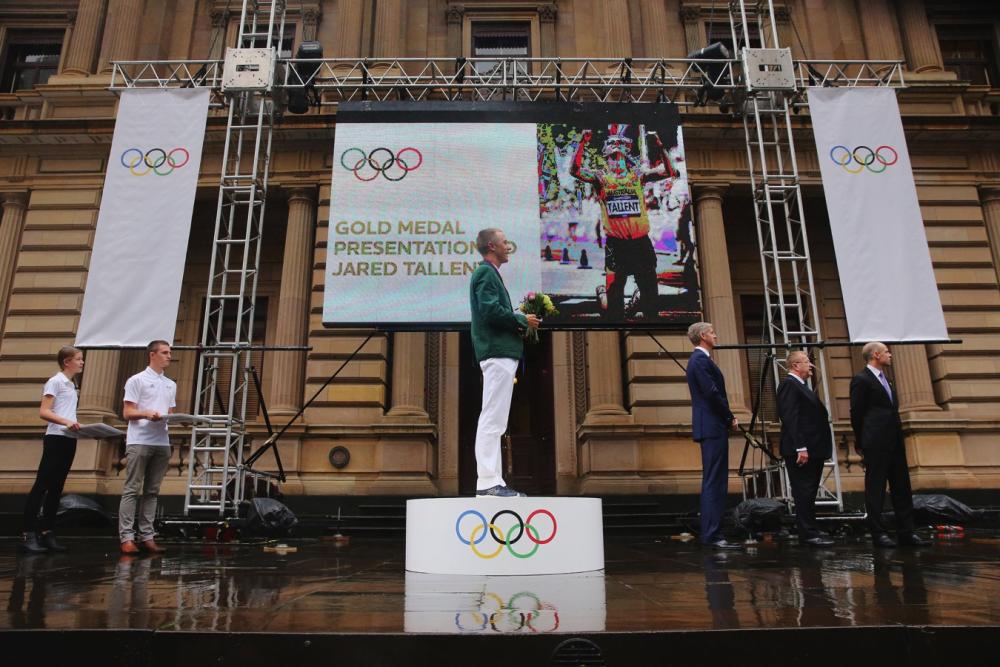 After winning gold at the 2010 Commonwealth Games, he returned to the Olympic arena at London 2012 and won gold again in the 50km Walk to become an Olympic champion and an all-time great.
Tallent now steps away from the sport after a run of injuries in the lead up to the Tokyo Games, taking place in just a few months' time.
"I had planned for Tokyo to be my swansong but I've had a number of setbacks from an injury to my hamstring, with the latest one putting a halt to my final preparations for the Australian 50km Race Walking Championships this weekend," Tallent said.
"Unfortunately that was the last chance for me to qualify for Tokyo so it is with mixed emotion that I announce my retirement from elite sport."
The Olympic record holder in the 50km Walk said while he leaves athletics earlier than he had anticipated, he looks back on his career with pride.
"I'm incredibly proud of what I've achieved. The medals I've won at the Olympics are by far my highlight as they were beyond my wildest dreams when I started race walking all those years ago," he said.
"To go to an Olympics is an achievement, and then to go on to win three medals in a row in one event is something I'll never forget.
"I've made long lasting connections and friendships through athletics and I'm grateful to take them away with me. In particular, I'd like to thank my family and friends for their support and also my coaches over my career, Daryl Biggin, Brent Vallance and Adam Didyk for the support and guidance they've provided me along the way. I also want to thank Professor Louise Burke at the Australian Institute of Sport. Much of the my success in London is because of the knowledge she shared with me. I really couldn't do it without that team."
Athletics Australia Chief Executive Darren Gocher congratulated Tallent on his record-breaking career and his place in Australian track and field history.
"It has been a privilege to watch Jared become one of the greats in our sport," Gocher said.
"Jared is an outstanding ambassador for athletics in Australia and what he has achieved in his career makes him a great role model for all athletes.
"Since making his international debut at the Beijing 2008 Games, Jared has been a leader of our team. He has shown commitment and determination to one of our most gruelling disciplines and his performances and success have no doubt been a contributing factor to the increasing profile of our sport at the elite level.
"While we are saddened to lose him from our team, I want to thank and congratulate Jared on a wonderful career."
Jared Tallent OAM – a career snapshot:
Four Olympic Games:
·       2008 – Silver (50km), Bronze (20km)
·       2012 – Gold (50km), 7th 20km
·       2016 – Silver (50km)
World Championships:
·       2009 – 5th 20km, 6th 50km
·       2011 – Silver (50km)
·       2013 – Silver (50km)
·       2015 – Silver (50km)
Commonwealth Games:
·       2006 – Bronze (20km)
·       2010 – Gold (20km)
World Race Walking Cup:
·       2006 – Silver (Men's 20km Team Medal)
·       2008 – Bronze (Men's 20km Team Medal)
·       2010 – Bronze (50km)
·       2012 – Gold (50km)
·       2014 – Silver (50km)
·       2016 – Gold (50km)
Athletics Australia