Marco Arop, the reigning world champion in the 800 meters, continues to display unwavering humility despite a triumphant 2023 season. As he readies himself for the Paris Olympics next summer, Arop's steadfast dedication to his craft, his unassuming demeanor, and his consistent training regimen are emblematic of his relentless pursuit of greatness.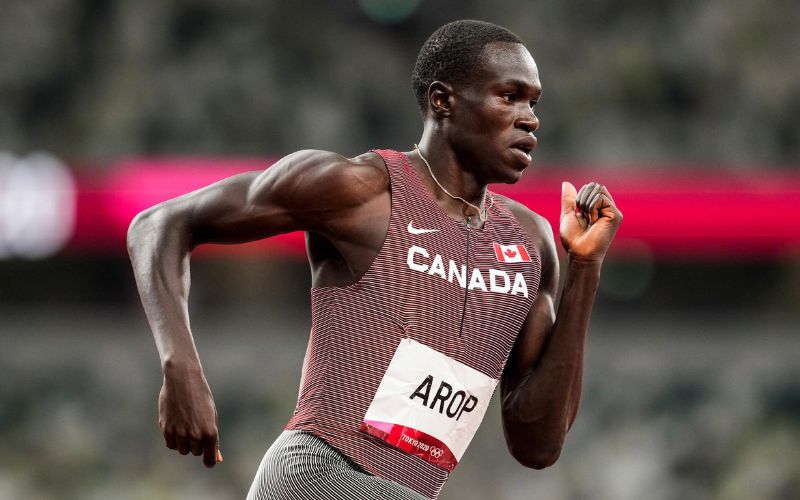 Speaking from his training base in Mississippi, the 25-year-old Edmonton native reflects on his extraordinary journey and looks ahead to the future with unwavering determination. Despite his impressive victory in Budapest, where he crossed the finish line in 1:44.24 to claim the world championship title, Arop remains remarkably modest about his standing in the highly competitive world of 800-meter running.
"It's an intriguing perspective," Arop muses. "Some might argue that being the reigning world champion puts a target on my back, but I prefer to see it as an opportunity for growth. There were plenty of talented athletes in that final, and on that day, things just happened to align for me."
Arop's modesty extends to his peers, as he readily acknowledges the formidable talent within the 800-meter field. He emphasizes that he doesn't consider himself the definitive best in the world and points to the closely matched performances and personal bests of his fellow competitors. Notably, Arop has yet to secure a single victory in the Diamond League this season, underscoring the depth of competition he faces.
View this post on Instagram
 Following his world championship victory, Arop engaged in fierce battles with rivals like Emmanuel Wanyonyi from Kenya. Wanyonyi narrowly edged out Arop in a thrilling Diamond League race in China, as well as at the Diamond League Final in Eugene, Oregon. Furthermore, Wanyonyi notched impressive victories in Diamond League events in Paris and Rabat, with Arop consistently in the mix.
Despite these closely contested races, Arop remains unswerving in his pursuit of excellence. As he sets his sights on the Olympic final in Paris on August 10, 2024, he recognizes that being the reigning world champion does not guarantee success. Instead, Arop approaches the Olympics with determination and a strategic mindset, fully aware that tactical acumen will be pivotal in a field of equally matched competitors.
Arop's ability to adapt and refine his racing strategies was evident in the world championship final. He deliberately positioned himself towards the back of the pack before executing a brilliantly timed surge to claim victory. This adaptive approach underscores his unwavering commitment to continuous improvement.
In his quest for excellence, Arop attributes much of his success to his coach, Chris Woods, whose relentless focus on improvement has been instrumental. Additionally, he expresses gratitude to his high school basketball coach, Mike Wojcicki, and his initial track coach, Ron Thompson, for imparting invaluable lessons.
At 25 years old, Arop recognizes that he is entering a phase where peak physical condition is paramount. With the Paris Olympics on the horizon and another world championship year approaching, Arop eagerly anticipates the opportunities ahead. He remains single-minded in maintaining his training regimen, prioritizing his health, and nurturing his personal growth.
As he celebrates the achievements of the past year with his loved ones and the supportive track community in Edmonton, Arop remains steadfast in his pursuit of loftier goals. He understands that his journey has brought him this far for a reason and is determined to push his limits further in the realm of track and field.