The Margaret River Ultra Marathon is going ahead as planned this Saturday 1 May 2021 in south-west, Western Australia, after the WA Government announced an end to the snap-lockdown at midnight Monday 26 April.
Organisers Rapid Ascent will put relevant amendments in place to ensure the event follows current COVID-19 restrictions.
"Having gone through similar protocols and procedures in 2020 and earlier this year in February, we can confidentially and safely confirm the event will go ahead on Saturday with only minor changes to the event roll-out," said Rapid Ascent General Manager, Sam Maffett.
View this post on Instagram
Face mask requirements will apply to those who have been in the Perth and Peel regions since 17th April up until 12:01AM AWST Saturday, with an update to be announced at the competitor briefing on the Friday evening.
A copy of the COVID Event Safety Plan can be found on page 3 of the Official Event Program (click HERE for link), and was circulated to all event attendees.
The sold-out field of 1,500 participants were no doubt holding their breaths as much as the event organisers were!
"It has been a challenging few days for us all to navigate but we are excited to be able to proceed and hope that our 1,500 competitors are looking forward to some quality time on the spectacular trails that make up the 80km course," said Maffett.
"After witnessing a huge increase in numbers in 2020 and to reach capacity six weeks out from the 2021 event, we believe it is fast becoming one of the most popular ultras on the Australian running calendar and can't wait for race day Saturday!" continued Maffett.
Rapid Ascent have a self-imposed entry limit to preserve the competitor experience for those running on the day with the main goal to always ensure runners have the best possible experience.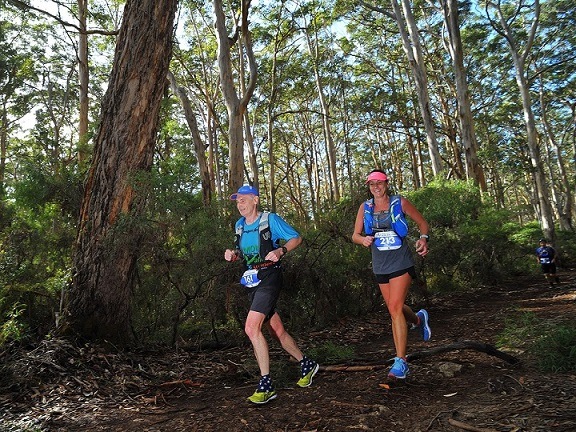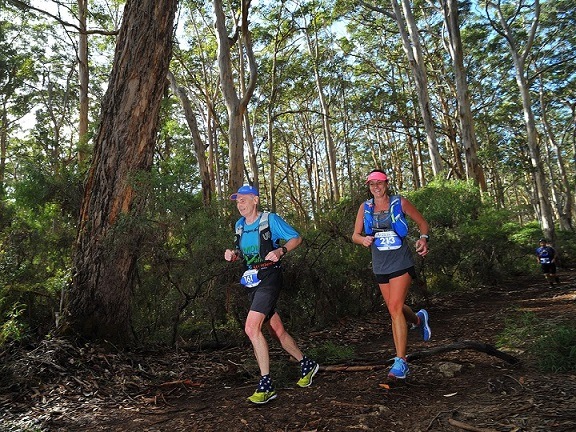 The spectacular 80km course offers magnificent trail running for competitors as they make their way from Hamelin Bay to Wilyabrup on the breathtaking Cape to Cape coastline. Competitors will finish with a celebratory beverage at the Cheeky Monkey Brewery, the official event venue.
250 competitors will tackle the course as a solo runner, with the remainder of the sold-out field running as part of a relay team of 2 to 5 members covering 10-20km each. A 2km Kids Run will also be held on Sunday morning prior to presentations.
Amongst the solo competitors is two-time Margaret River Ultra Marathon champion Justin Scarvaci of Perth who will find himself up against Victorian elite runner Matt Crehan.
Scarvaci set a course record in 2020, with a fast-flying time of 07:16:55; whilst Crehan placed 2nd at the 100km Surf Coast Century in December. It's fair to say we have a VIC vs WA battle on our hands!
The Surf Coast Century and Margaret River Ultra Marathon have a brother/sister relationship where the winners or placegetters of each event are invited to race in the adjacent event.
For more information on the Margaret River Ultra Marathon this weekend head to www.MRUltramarathon.com.au or follow the race via www.facebook.com/RapidAscentUltraRunningEvents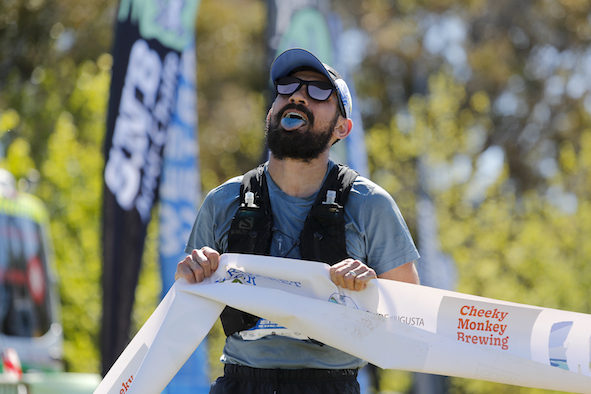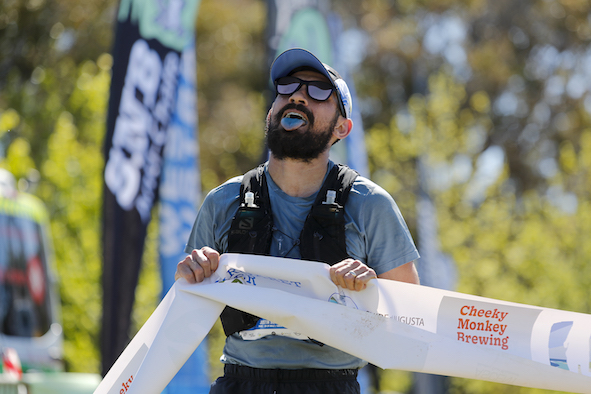 ________________________________
EVENT DETAILS:
When: 1st May 2021
Where: Margaret River, South-West Western Australia
What:  An 80-kilometre ultra-marathon with two options; Solo 80km or relay team of 2-5 runners doing one (or more) legs each.
Leg breakdown:
Leg 1: 10.5km Hamelin Bay to Boranup Campsite
Leg 2: 18km Boranup Campsite to Contos Campground. Total: 28.5km
Leg 3: 19.5km Contos Campground to White Elephant Café, Total: 46.5km
Leg 4: 18.5km White Elephant Café to Gracetown. Total: 66.5km
Leg 5: 13.5km Gracetown to Cheeky Monkey Brewery and Cidery. Total: 80km
EVENT PROGRAM:
EVENT WEBSITE:
www.MRUltramarathon.com.au
HIGH RES IMAGES:
High Res Images – Event Weekend Media Images will be available HERE (from Sunday 2 May)
High Res Images – Current Promo Images pre-event available now HERE
ENTRIES:
Sold Out field of 1,500 competitors.
SOCIAL MEDIA – STAY UP TO DATE WITH MARGARET RIVER ULTRA MARATHON NEWS
Facebook: https://www.facebook.com/RapidAscentUltraRunningEvents
Instagram: https://www.instagram.com/rapidascent/
Twitter: @Rapid_Ascent
Event Hashtag: #MargaretRiverUltra
KEY TIMES – all WA time-zone:
Friday 30 April
4:00pm – 8:00pm Competitor registration in the event centre at the Cheeky Monkey
6:30pm Competitor briefing at the Cheeky Monkey
Saturday 1 May
5:00am Shuttle bus pick up from Cheeky Monkey to the start line at Hamelin Bay
6:00am – 7:30am Late registration at Hamelin bay
6:30am – RACE START SOLO COMPETITORS Hamelin Bay
8:00am – RACE START RELAY TEAM COMPETITORS Hamelin Bay
1:45pm – Winning 80km solo competitor expected to finish
2:00pm – Winning relay team expected to finish
12:30AM – Course closes
Sunday 18th October
9:00am – 9:30am Competitor registration for the 2km kids' run in the event centre at the Cheeky Monkey
9:30am Kids' Run START – around the winery grounds at the Cheeky Monkey
10:00am – Event presentations in the event centre at the Cheeky Monkey and ONLINE HERE
ADDITIONAL LOCATIONS TO SEE RUNNERS
There are a number of additional locations the media and spectators can see runners outside of the Checkpoints:
23km pt – 100m in from the intersection of Boranup Drive and Caves Rd
40km pt – at Redgate Beach car park
44km pt – at the southern end of Gas Bay Rd in Gnarabup
48km pt – at Surfers Point and the Margaret River mouth
60km pt – at the Ellensbrook Homestead
63km pt – at the southern end of the Left Handers car park past Gracetown