Rapid Ascent is excited to announce a new ultra distance trail running event to their prominent portfolio; the Great Southern Stage Run near Albany, Western Australia to take place on 17 to 19 November 2022.
The 3 day, 210km point to point course will take runners from the tall Tingle and Karri trees at the Valley of the Giants near Walpole, past remote beaches and windswept horizons, to the sheer granite cliffs of the Torndirrup Peninsula near Albany.
"It truly is an exception journey," said Rapid Ascent General Manager, Sam Maffett. "The course has been carefully curated along a breathtaking coastline and is set to provide a running experience like no other!"
Traversing large sections of the famed Bibbulmun Track plus a few alternative improvements, the new event provides a remarkable journey through a diverse landscape.
The course is divided into 4 legs each day varying between 12km and 25km and is designed predominantly for relay teams of 4 runners completing one leg each day. A limited number of solo competitors are also welcome.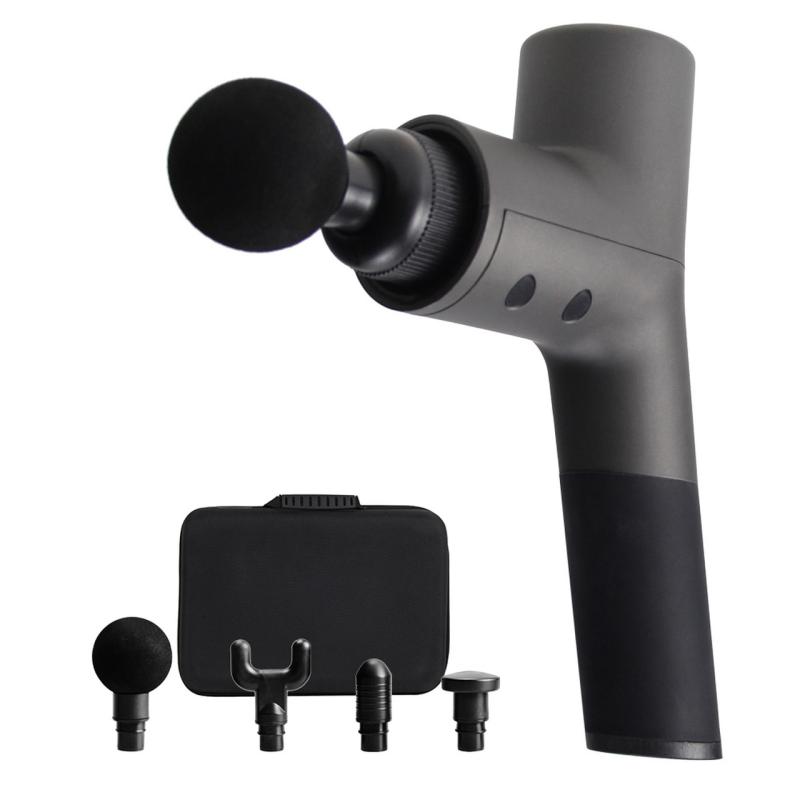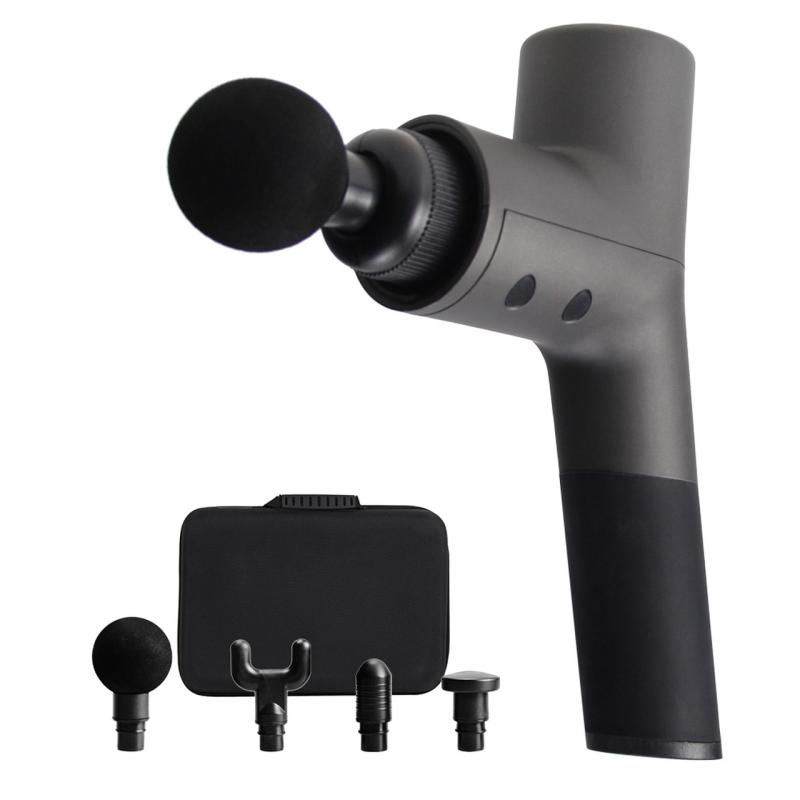 The event is an amalgamation of the best parts of Rapid Ascent's two most successful (and sold-out) trail running events – The Run Larapinta Stage Race in the NT and The Margaret River Ultra Marathon in WA.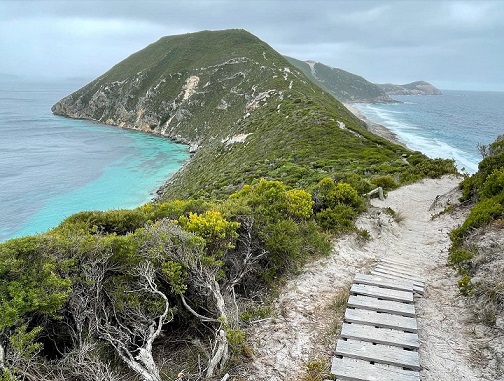 Entries will open on Wednesday 1 December at 12noon AEDT and are strictly limited to 70 relay teams and 30 individuals.
Rapid Ascent expect the event to reach capacity within days of opening, with the self-imposed field limit in place to preserve the environment and to create an intimate experience for all participants.
"We have no doubt that entries will reach capacity fairly quickly, given the popularity of our ultra trail running and relay team events across the country," said Maffett. "Being part of a team environment provides a shared experience between friends that will live with them forever."
Rapid Ascent will provide coordinated group accommodation at each day's finish line. With all teams encouraged to stay together overnight, it creates a unifying, social and supportive environment for all runners and supporters.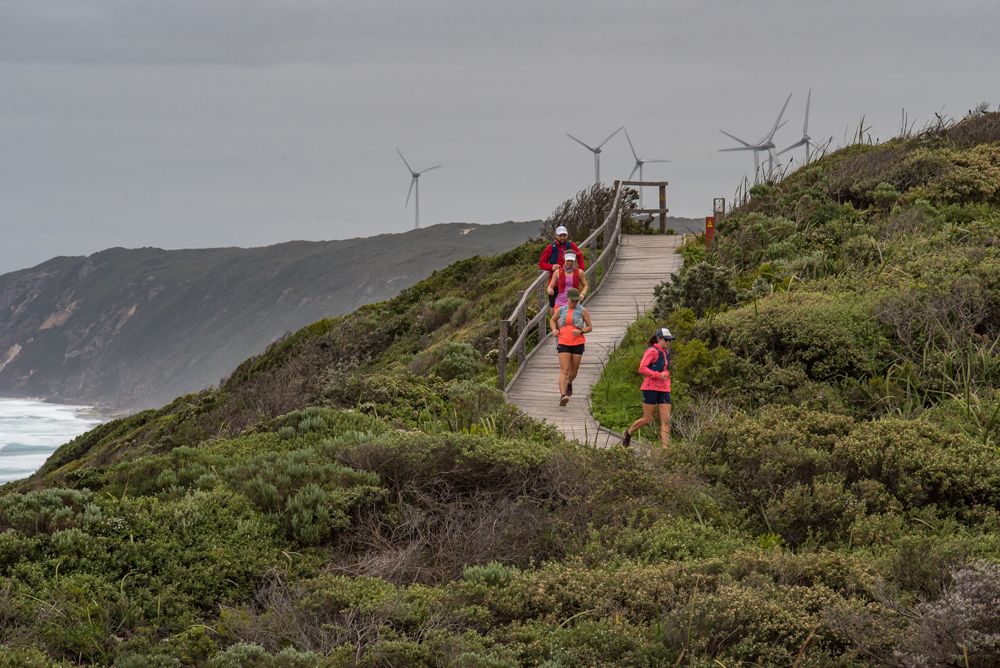 The Great Southern is the largest and most diverse region within Australia's South West, with the course encompassing some remarkable seaside scenery. The event is supporting the Bibbulmun Track Foundation and their ongoing maintenance and management of the trail.
"Some parts of the course feature cliff faces carved out by crashing waves and huge natural rock formations, whilst other parts feature curving beaches lined with crystal clear water more akin to a swimming pool," said Maffett. "It is raw and idyllic rolled in to one – and we just know competitors are going to be frothing!"
The Great Southern Stage Run will be delivered with the high level of competitor services and support you'd expect from an industry leading event company like Rapid Ascent.
For more information on the Great Southern Stage Run head to www.greatsouthernstagerun.com.au or join the conversation at www.facebook.com/RapidAscentUltraRunningEvents.

EVENT DETAILS:
When: 17 – 19 November, 2022
Where: Walpole to Albany in the Great Southern Region of WA along sections of the famed Bibbulmun Track
What:  3 days of 4 legs each day. Designed for relay teams of 4 runners and some solo's.
Leg breakdown:
DAY 1: 74km – from Valley of the Giants, Walpole to Boat Harbour campground.
   Leg 1: 17km > Leg 2: 17km > Leg 3: 25km > Leg 4: 15km
DAY 2: 75km – from Parry Campground to Kennedy Camp.
   Leg 1: 18km > Leg 2: 12km > Leg 3: 17km > Leg 4: 12km
DAY 3: 56km – from Kennedy Camp to Camp Quaranup Albany.
   Leg 1: 18km > Leg 2: 12km > Leg 3: 17km > Leg 4: 12km
ENTRIES: Entries will open at 12noon AEDT on 1 December 2021 and are strictly limited to 70 relay teams and 30 individuals. Entries available online at www.greatsouthernstagerun.com.au
EVENT WEBSITE: www.greatsouthernstagerun.com.au