Australian Nicola McDermott  has jumped a 4cm PB to finish 3rd at the Ostrava Golden Spike High Jump, a prestigious European event.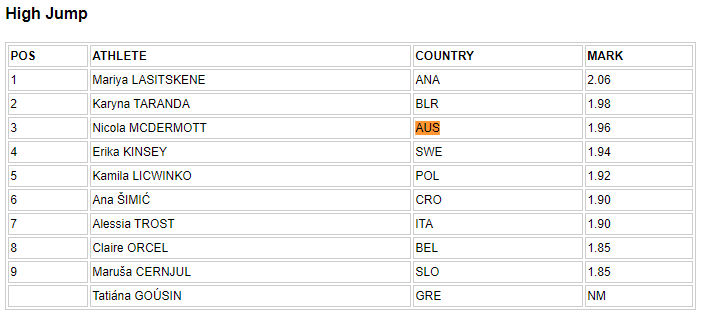 The jump marks a breakthrough for the 23 year old. She posted to Instagram shortly after the event expressing her delight:
View this post on Instagram
For McDermott her progression has been amazingly consistent. Her PB has trended higher steadily every year since 2011 except 2015/16, where it stayed the same at 1.88.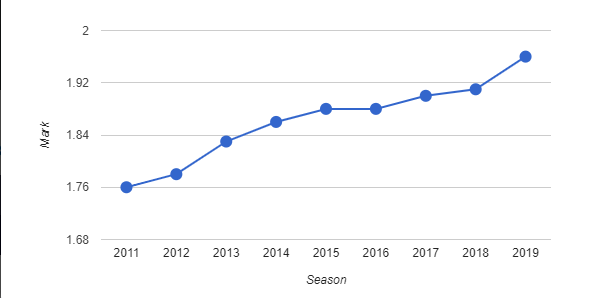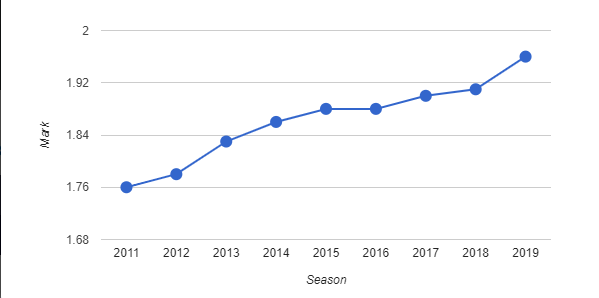 A jump of 1.96 suddenly makes McDermott a serious player on the world stage. In Rio Olympic gold was won with a 1.97m jump.
The jump has moved Nicola to equal third on the Australian all-time rankings list.


The breakthrough jump in Ostrava came after a few lead in events. First in Prague where she jumped 1.91m
Then it was onto Folksamgp where she managed 1.92
McDermott is currently ranked 18th in the world.