By Chris Lotsbom, @ChrisLotsbom
(c) 2017 Race Results Weekly, all rights reserved
NEW YORK (09-Feb) — Coming down the homestretch of the Olympic 1500m final in Rio de Janeiro, neither Shannon Rowbury nor Sifan Hassan would give an inch. Both fought valiantly to the bitter end, each missing out on a medal by just over half a second. American Rowbury was fourth in 4:11.05; the Netherlands's Hassan fifth in 4:11.23.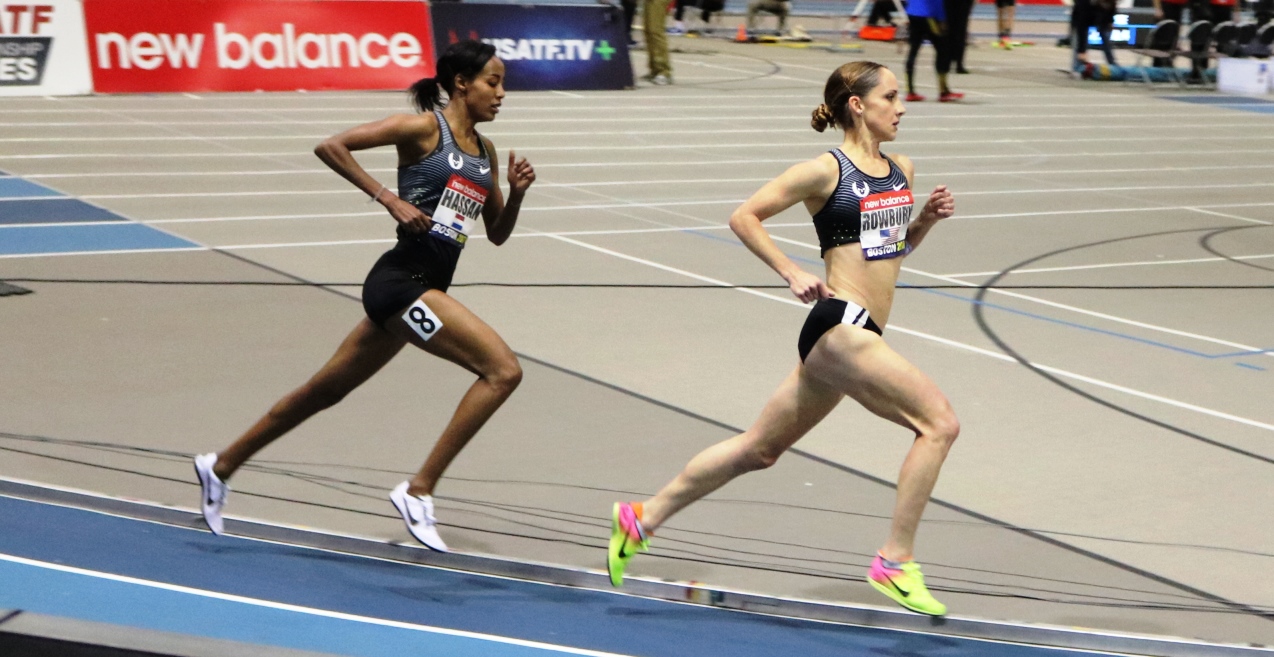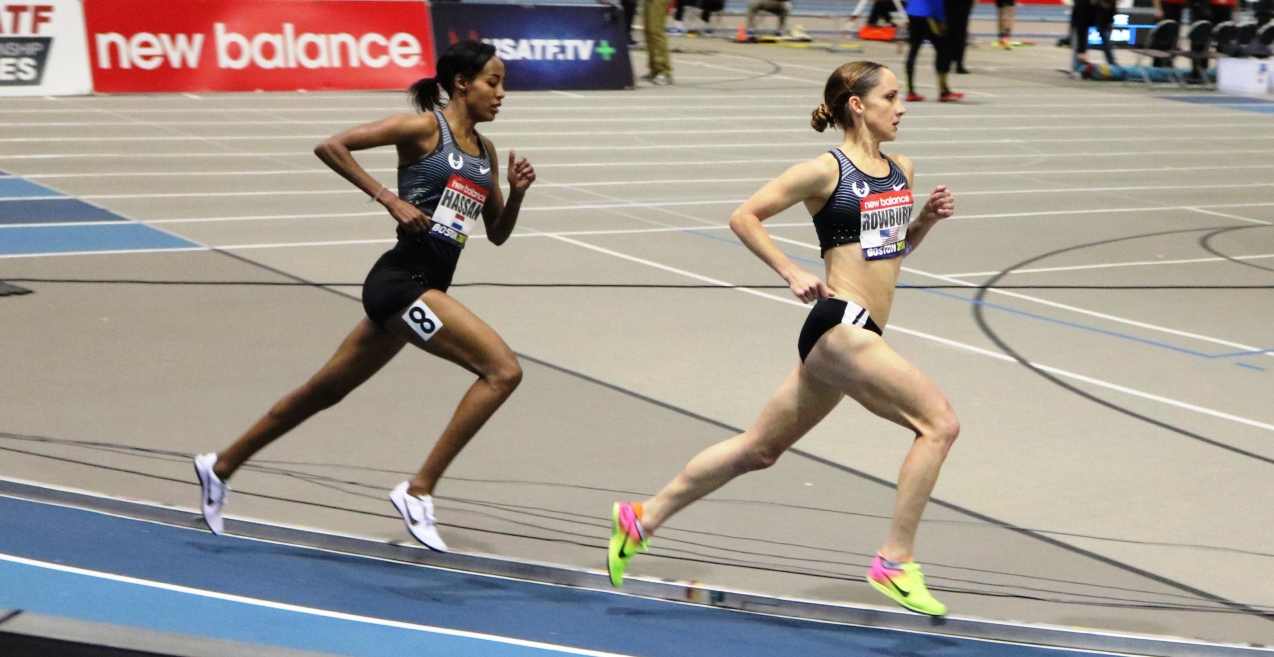 Once fierce rivals, Rowbury and Hassan have now teamed up as part of the Nike Oregon Project based on Nike Campus in Beaverton. Having only recently begun training together, the pair have gelled nicely over a common goal: reach the podium at this year's World Championships. Both Rowbury and Hassan will run at Saturday's NYRR Millrose Games here in snowy Manhattan, competing in the NYRR Wanamaker Mile For Women. Rowbury won the race and its Stanley Cup-esque trophy in each of the last two years.
The idea to work together first came to life last fall. Hassan, rebounding from an injury that had plagued her since winning gold at the 2016 IAAF World Indoor Championships, had come to Oregon to rehabilitate. Hassan wasn't necessarily looking for a new coach, but her management, Global Sports Communications BV, insisted that she consider all her options before the new year began.
"My manager says that we just look for a good coach in the world and he find three coaches. At first I was told the Oregon Project and Alberto Salazar," Hassan recalled two weeks ago in Boston at the New Balance Indoor Grand Prix. "Because I was in Oregon working with physio and something, then I just trained with the group for a couple days and I like it."
Before her trip to Oregon, Hassan didn't know that the Nike Oregon Project team had Rowbury on the roster. When she learned that Rowbury, with whom she'd battled many times on tracks across the world, was part of the group, she grew giddy.
"I was a big fan of Mo Farah, but I didn't know that they also had 1500m. After I look it up, it was really, wow. I saw Shannon before I did know they had 1500m," Hassan said.
When Rowbury learned of Hassan's interest in the group, she didn't bat an eye either and was just as excited. For years the three-time Olympian had wished to gain a strong training partner that could test her in workouts.
"I've done a lot of training on my own, gosh, over the last decade with coach [John] Cook and with the Oregon Project," Rowbury told reporters in Boston. "If I want to be consistently winning these world races then I'm going to have to train with women that can stick it to me in sessions. There's a big difference between pacers versus a competitor that you race against."
"She's one of my main competitors, so it'll make her better. But I think it'll also make me better as well," she added.
When Hassan was in Oregon, the pair trained together once and got along well. As the impending move continued to formulate, Rowbury knew the rewards of training as one could bring each to a whole new level. But because of a planned high-altitude training stint in Polanco, Mexico (where her husband Pablo Solares is originally from), Rowbury has not yet been able to run consistently with Hassan. The latter had been in Portland working at Nike Campus.
Hassan has latched on with the rest of the Oregon Project team, particularly the coaching staff, as well.
"I like everything. They have very good people, good physical trainer, they have good coaches. I tell my manager, I called him and said to him I like this group and want to join them and my manager said yes," she said.
Racing in Boston on January 28, Hassan ran 8:40.99 over 3000m for second place while Rowbury was a step behind in 8:41.94. For nearly 90 minutes after the meet the pair did a workout together on the Reggie Lewis Track, running in sync stride for stride.
"She is a sweet girl and very nice," Hassan said of Rowbury.
"Thus far, we're in early days, but thus far it seems like it's a great addition," Rowbury said.
Like Nike Oregon Project teammates Mo Farah and Galen Rupp –two runners from different countries who've trained together only to battle for the same podium spots at world championships and Olympic Games– the new training set-up hopes to result in hardware gained at global meets.
On Saturday, Rowbury and Hassan will battle fellow Olympians Brenda Martinez, Dominique Scott-Efurd, Nicole Sifuentes, and Kate Grace, as well as Amanda Eccleston, Alexa Efraimson, Heather Kampf, Katie Mackey, Leah O'Connor, and collegians Kaela Edwards and Elinor Purrier over eight laps at the New Balance Track and Field Center at the Armory. Don't be surprised if you see a bit of team tactics up front from the pair sporting the black Nike Oregon Project kit.
"It's great: we're not going to be fighting each other for the same U.S. team spot, but at the World Championships I'll know that I've trained with one of the best. Thus far she's a great person and has a good sense of humor. I'm excited and think it'll be a good challenge for me," Rowbury said.