Amanal Petros stole the spotlight at the BMW Berlin Marathon on a Sunday morning, making headlines not only in Germany but across Europe by obliterating the German marathon record.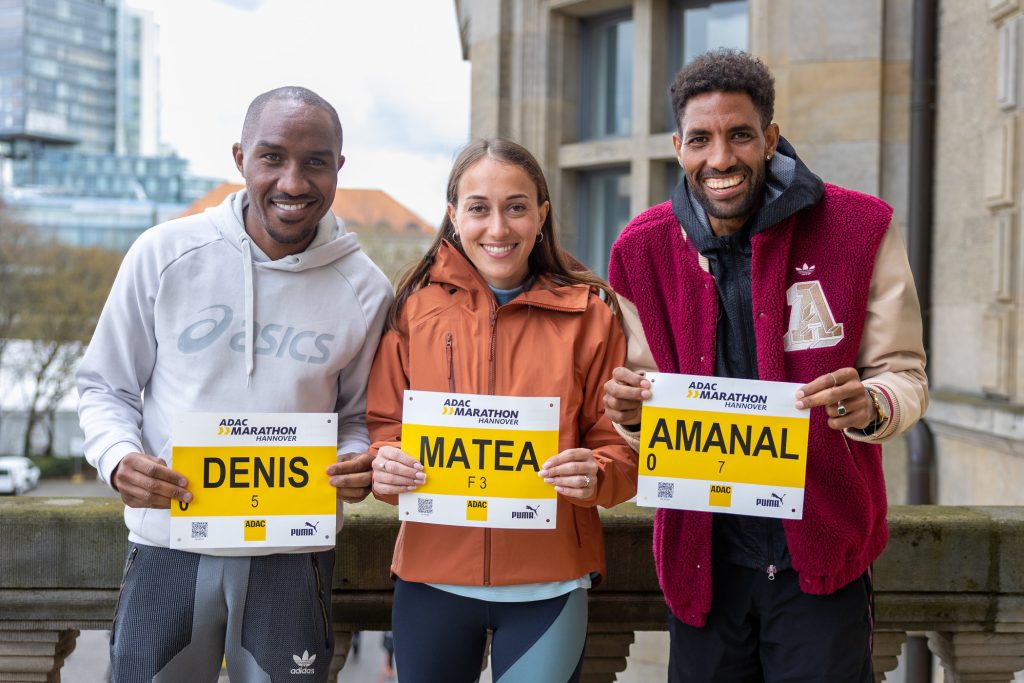 Eliud Kipchoge secured his fifth victory in the race with an impressive time of 2 hours, 2 minutes, and 42 seconds. Notably, Amanal Petros followed closely, finishing ninth in 2 hours, 4 minutes, and 58 seconds. This accomplishment was a remarkable improvement for Petros, as he sliced more than a minute off his previous national record of 2 hours, 6 minutes, and 27 seconds. Additionally, it catapulted him to fourth place on the all-time European marathon list, trailing only Bashir Abdi (2:03:36), Kaan Kigen Ozbilen (2:04:16), and Abdi Nageeye (2:04:56).
In his reflection on the remarkable achievement, Petros modestly shared, "I thoroughly enjoyed the atmosphere. The final two kilometers were enchanting, even though I was exhausted. This race was genuinely special. I had been hopeful about achieving a good time, although, naturally, marathons are unpredictable."
Running closely behind Petros, Tadesse Abraham, the 2016 European half marathon champion and his training partner, secured the eleventh position, setting a Swiss record with a time of 2 hours, 5 minutes, and 10 seconds. Remarkably, at 41 years old, Abraham's performance also marked a new world record for the over-40 marathon category.
Belgium's Michael Somers made a significant improvement, clocking 2 hours, 8 minutes, and 8 seconds to secure the sixteenth position, narrowly meeting the Paris 2024 Olympic qualifying standard by a mere second.
In the women's category, Charlotte Purdue, who had previously faced health setbacks and injuries, made a triumphant return to the marathon scene. Purdue secured the ninth position with a time of 2 hours, 22 minutes, and 17 seconds, surging back to the third spot on the British all-time list. Her remarkable performance featured nearly identical splits of 71 minutes and 16 seconds for the first half and 71 minutes and 1 second for the second half, allowing her to climb from sixteenth place at the halfway mark to a well-deserved ninth-place finish. Her accomplishment involved overtaking competitors like Romania's Delvine Meringor, who ultimately finished twelfth in 2 hours, 23 minutes, and 25 seconds.
Adding to the excitement of the event, Domenika Mayer, a member of Germany's gold medal-winning marathon team at the Munich 2022 European Athletics Championships, secured individual glory by becoming the top German finisher in fourteenth place with a lifetime best time of 2 hours, 23 minutes, and 47 seconds—marking an improvement of more than three minutes.
View this post on Instagram
The day also witnessed another Swiss record being set, this time by former steeplechaser Fabienne Schlumpf, who finished fifteenth with a time of 2 hours, 25 minutes, and 27 seconds. Schlumpf's impressive performance not only shattered her previous record of 2 hours, 26 minutes, and 14 seconds but also comfortably met the Olympic qualifying standard of 2 hours, 26 minutes, and 50 seconds.
The BMW Berlin Marathon showcased exceptional athleticism, unwavering determination, and record-breaking accomplishments, creating a memorable experience for both participants and spectators alike.