Glasgow, Scotland – Jemma Reekie, the 25-year-old Scottish middle-distance prodigy, is gearing up for an ambitious and thrilling season as she sets her sights on claiming her maiden senior podium finish at the upcoming World Athletics Indoor Championships in Glasgow. Reekie, who secured a commendable fourth place in the 800 meters at the Tokyo Olympics, envisions this event as the ideal catalyst to propel her towards enhancing her performance at the Paris 2024 Olympics.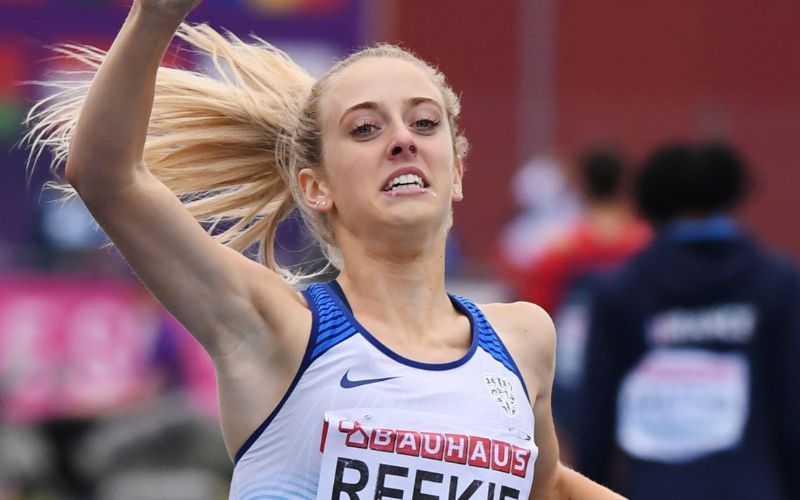 When discussing her aspirations, Reekie eagerly anticipates the possibility of clinching her debut senior podium finish at the prestigious championships, slated for March. She expressed, "Securing a podium finish to kick off the year would be truly extraordinary. It's my foremost goal – a maiden senior podium finish. Furthermore, this championship offers a pivotal mid-winter break, setting the stage for a transformative summer season."
Reekie's athletic achievements are indeed noteworthy, including her gold medals in both the 800 meters and 1500 meters at the 2019 European Under-23 Championships. She has also held British records for both indoor distances and remains the leading performer in the indoor mile. Despite enduring setbacks due to health issues and injuries throughout her career, Reekie remains unwavering in her pursuit of sporting excellence. She eagerly anticipates the forthcoming "significant" 2024 season, asserting, "I'm grateful that my health challenges occurred when they did, as I now have Paris on the horizon. I'm resolute about excelling at those Olympics. The upcoming year promises to be incredibly exhilarating for me."
View this post on Instagram
 Reekie envisions the World Indoor Championships in Glasgow as a wellspring of inspiration, reminiscent of the city's successful hosting of the Commonwealth Games in the past. Reflecting on her experiences, she fondly recalled carrying the Commonwealth baton in 2014, a moment that kindled her passion for athletics. She remarked, "I vividly recall the excitement of witnessing world-class athletes in my hometown. It's a tremendous opportunity for both budding young athletes and the general populace to be part of something extraordinary."
As preparations for the event are currently underway, Reekie lent her support to a campaign aimed at recruiting approximately 400 volunteers. The championship is expected to draw over 650 athletes from 130 countries. She emphasized the significance of this event, stating, "It's a fantastic opportunity for emerging young athletes, and for us, it's a rare chance to compete in front of a home audience and vie for those highly sought-after medals."
With unwavering determination and boundless enthusiasm, Jemma Reekie is primed to leave her mark on the global stage in Glasgow, striving for her inaugural senior podium finish while igniting a new generation of athletes in her beloved city.