By Brett Davies
It has been an eventful weekend's action at the newly-upgraded state-of-the-art stadium in Eugene Oregon, where the world's greatest athletes were on show for the annual Prefontaine Classic. After being cancelled last year, the event's return was magnificent.
On Friday evening (20/8), we saw an impressive 5000m from the all-time great, Olympic champion  Sifan Hassan. Hassan, who was alone for the final seven laps, put a great effort in pursuit of the world record. Running 67/68 second laps early on, she was right on schedule but gradually faded, no doubt feeling the effects of a demanding Olympic program two weeks ago. She ran 14.27.89, one of her best runs. She beat a top field comfortably, with Teferi (14.42.25) & Worku (14.42.85) the length of the straight behind.
The other big race of the evening was the 2 mile for women. The Burundian Francine Niyonsaba went close to the world record, beating 10,000m world record-holder Letesenbet Gidey by a considerable margin. Niyonsaba maintained the pace over the last  1km, taking over from Gidey late in the race and pressing hard all the way to the line. Niyonsaba (9.00.75) and Gidey (9.06.74) ran the second and third fastest times ever. These races set the scene for the rest of the meeting.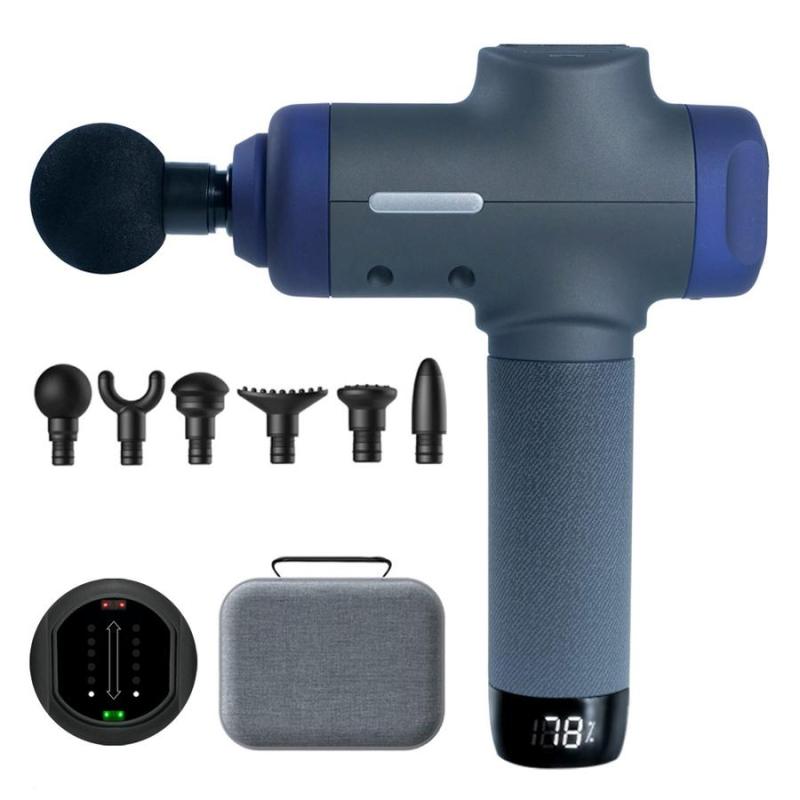 On Saturday (21/8), the night's action commenced with the field events. First up, we saw Olympic champion Pedro Pichardo unchallenged, jumping a solid, if relatively unimpressive 17.63 in the triple jump. Pichardo is a great athlete, yet it appears Jonathan Edwards' epic 18.29  world record is safe for a while.
Local star Katie Nageotte beat the Brit Holly Bradshaw in the pole vault. The Olympic Champion showed her class with  4.82, a clear 10cm more than her closest rival. Without the Olympic medallists in the field, the Ukrainian Gerashchenko had a chance to shine in the high jump. She triumphed over local Vashti Cunningham in close competition in a season's best 1.98.
The men's 800m saw an upset, with the Canadian Marco Arop conquering the gold and silver medallists from Tokyo in 1.44.51. Arop was disappointing in  Tokyo but showed some tactical awareness and incredible acceleration here. Arop is just 22, extremely talented, and will improve in the next few years. He could be among the medals at the World Championships here next August.
In the women's steeplechase, we saw one of the greatest steeplechase races of all time. Kenyan  Norah Jeruto was brilliant in a race that saw two sub-9 minute runs and six women in all run under 9.10 – a benchmark for elite runners in this event.  Jeruto took the pace on before the 2km mark and stepped it up, dragging American Olympic silver medallist Courtney Frerichs and compatriot Hyvin Kiyeng with her. Frerichs has been revelation this season and was rewarded for her toughness and determination, with a new American record (8.57.77) behind Jeruto's world-leading 8.53.65. Olympic champion Peruth Chemutai was disappointing in 7th (9.10.87).
The race of the meeting was the women's 100m. Olympic champion Elaine Thompson-Herah lit up the stadium with the second-fastest time ever(10.54). She destroyed a class field and was in control very early in the race and was almost 2 metres clear of countrywoman Shelly-Ann Fraser-Pryce (10.73) at the finish. It was also one of the deepest sprint events ever, with seven women running under 11 seconds. The much-hyped Olympic Trials champion, Sha'Carri Richardson failed to deliver. Cruelly was denied the chance to run in Tokyo because of a positive test for marijuana, she could not find anything here in front of her home crowd. Still, she remains a great talent and has many years to developmentally and physically. – into the next great American sprint star. The  IAAF is looking into changes for the status of marijuana as a prohibited substance and President Coe has already suggested that the rules are likely to change.
Athing Mu, the Olympic champion, was superb in a  dominant performance in the women's 800m. Mu again broke the US national record with 1.55.04, beating Kate Grace by over 2 seconds. Mu followed a fast opening lap from pacemaker Kaylin Whitney (54.19) and held it together with her beautiful flowing stride. She has talent to burn and the choice now is whether to focus on the 800m or to juggle the 800m and 400m. At just 19, she will only get better. Jarmila Kratochvilova's  38 year-old record might be on borrowed time.
The men's shot went as expected, with Olympic champion Ryan Crouser giving locals fans plenty to be happy about with a clear victory in 23.15, almost a metre-and-a-half over Brazilian Romani.
In the most competitive race of the meeting, Joshua Cheptegei (UGA) held off Olympic 10,000m champion Selemon Barega (ETH), Paul Chelimo (USA) and countryman Jacob  Kiplimo in the men's 2 mile. Josh Thompson (USA) made the pace pretty honest from the gun, taking the first 1km or so, before we saw Kenyan Bethwell Birgen take the reins and carry the field through 2km in 5.05.45. the pace lagged a bit in the next two laps, before  the pack gathered behind Cheptegei and pressed him hard over the last 200m. the classy Ugandan prevailed in a fast – if slightly disappointing – 8.09.55.  Barega was  0.27 behind, just sneaking 2nd from American Paul Chelimo by 0.01. Cheptegei was more than 6 seconds outside Craig Mottram's meet record, but again showed he is a great racer and will always be dangerous in a close-fought race which comes down to the last 200m.
We saw another impressive performance from Kenya's Faith Kipyegon in the 1500m. Following a very fast pace  (2.04..35 @ 800m) set by Chanelle Price (USA), Kipyegon looked majestic, flowing along and pressing hard in the third lap, finishing in 3.53.23. Behind Kipyegon, Aussie Linden Hall produced one of her greatest performances, finishing 2nd in 3.59.73 and taking the scalps of a number of great athletes (Muir, Debues-Stafford, Chebet) in the process.. Hall has developed into a top-level athlete after years of graft . At 30, many middle-distance runners are on the downward slope of their careers, but Hall has continued to improve and, given the opportunity, she is capable of faster times and may perform better than she did in Tokyo at next year's World Championships. Perhaps tired from a long season and feeling pressure to perform, Hall's teammate Jess Hull dropped back in the field and finished 11th in a sluggish-looking 4.05.33. She will be back though, and may well focus more on the 5000m in the next few years, as that looks to be her best distance. Both Hull and Hall have had fantastic results this year and would be proud of their achievements during a long, tough season. Muir was inexplicably out of sorts also, running 4.05.92 for 12th. She has also had a long season. She also runs flat out in most races, and could possibly do with some time out.
The women's 400m hurdles were won, as expected, by Dalilah Muhammad. In the absence of Olympic champion Sydney McLaughlin, Muhammad was head and shoulders above the rest. she won by a more than a second from fellow US athlete Shamier Little.(52.77 to 53.79).
Andre de Grasse reaffirmed his brilliance and cool under pressure, taking out the men's 100m. The 26 year-old Canadian beat an incredible field in a slightly windy 9.74. (tailwind of 2.9m/s).Kerley was second in 9.78 and Ronnie Baker third in 9.82. Bromell was again slightly disappointing, running 4th in 9.86. De Grasse was even with Kerley and Bromell until about 60m, when he got a slight edge on his rivals and held his half a metre gap to the line. Incredibly, 8 men broke 10 seconds and 39 year-old Justin Gatlin was 6th with  9.93.
Noah Lyles was stunning in the 200m. He has perhaps not made up for the Olympics, but had a great run nonetheless.. He ran a smooth and powerful turn, held his form in the straight and ended up almost three metres up on Bednarek  in 19.52.
The women's 200m provided the rare sight of a Swiss winner of a major sprint race. Mujinga Kambundji narrowly won in 22.06 over American Thomas (22.11), with Brit Asher-Smith third in 22.19. The great Allyson Felix was a disappointing 8th in  22.60, in what might be her last race. With multiple world and Olympic medals, she leaves the sport as one of the true greats..
The evening rounded off with the Bowerman Mile. Jakob Ingebrigtsen again produced another outstanding run, destroying the world's best and  Australian Stewart McSweyn again took it to the Olympic champ, in his typically aggressive and fearless manner, ensuring the Norwegian would have to work for his win. In a world-leading 3.47.24. Ingebrigtsen, just 20, demonstrated the confidence, pace judgement and tactical astuteness of a much older runner, and it appears there's no limit to what he can achieve.
Pacemaker Crag Nowak took it out at a solid clip  (55.36 @ 400m, 1.52.25 @ 800m), but the pace lagged a little bit and McSweyn took it on and pushed hard. Ingebrigtsen had been sitting back in the pack early on yet was alert to McSweyn and tagged on to the tenacious Tasmanian and bided his time. Ingebrigtsen made his move up the back straight with about 250m left. McSweyn did his best but was outclassed by the Scandinavian superstar. Ingebrigtsen's time moved him to 9th fastest miler of all time – surpassing former world record-holder, the IAAF President Sebastian Coe, Soulemain & Bernie Lagat with his 3.47.24. The gallant McSweyn was within 0.03 of his national record in second (3.48.40). Cheriuyot the world champion was below par with a 3.51.17 for third. Ollie Hoare ran a massive PB in 5th in 3.51.63. Hoare has moved past Mike Hillard to become the seventh-fastest Aussie ever. Matt Ramsden was a little below his best, with a 3.53.97 for 11th. Local hero Matt Centrowitz failed to fire, finishing 9th in 3.53.32. Ingebrigtsen, already scary good, will get much better. McSweyn can improve as he continues to chase Ingebrigtsen, as can Hoare. It will be interesting to see what will happen in the next few years. Australian distance running is in a very exciting phase.
The meeting was an unequivocal success. The new track is obviously very fast and the weekend augurs well for the World Championships here next year.