MONACO: Australian Stewart McSweyn has clocked 3:31.81 over 1500m to smash his own Tasmanian record. The run moves him to 2nd on the Australian All Time list. Only Ryan Gregson has run faster than this man in Australian history with his 3:31.06 set back in 2010, also in Monaco. McSweyn finished 8th.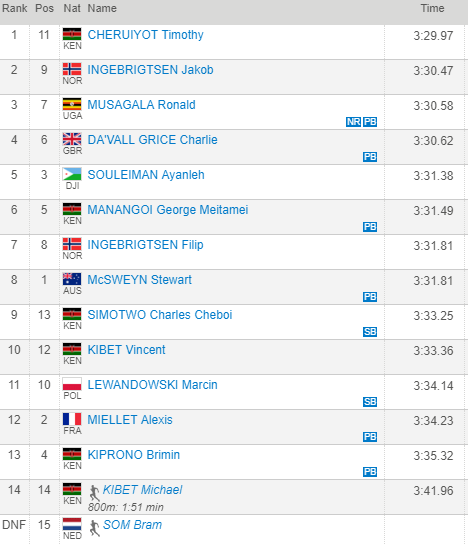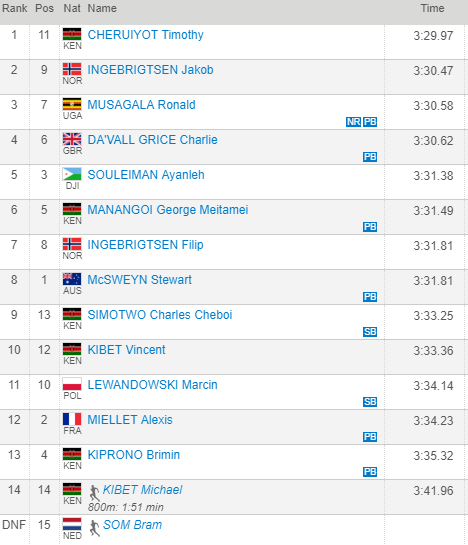 In the women's High Jump Australian Nicola McDermott finished 3rd with a jum on 1.94m. It has been an amazing year for Nicola who has cemented herself among the top 5 or so high-jumpers in the world and is a real medal prospect for the world championships in Doha.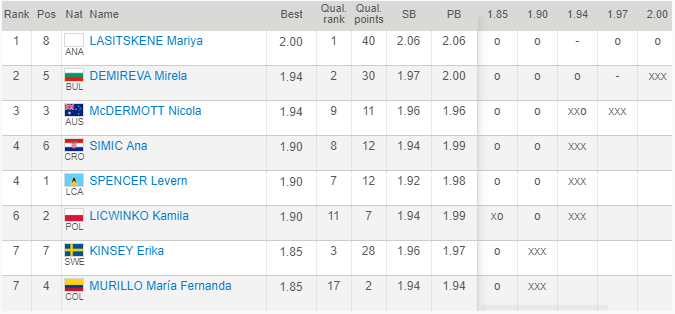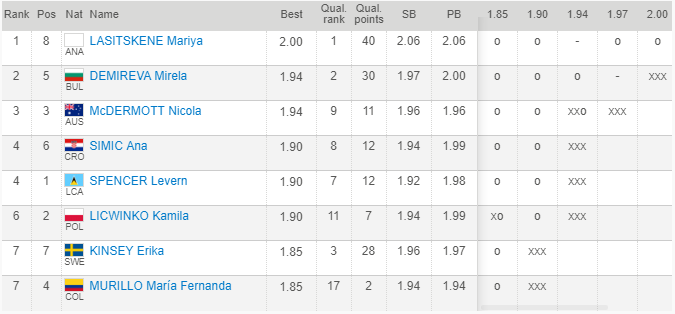 In the women's mile Sifan Hassan of the Netherlands broke the 23-year-old women's mile world record on Friday clocking 4:12.33, beating the 4:12.56 set by Russia's Svetlana Masterkova in 1996.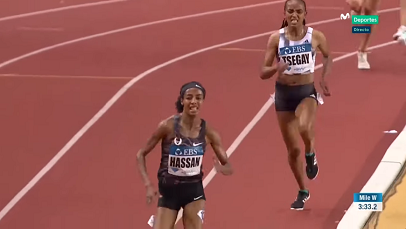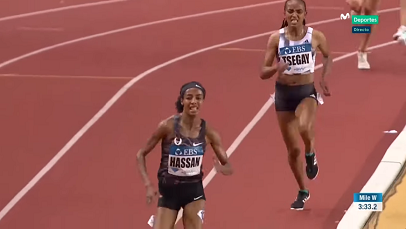 Hassan, 26, finished strongly after a semi-subdued start. Hassan's old personal best was 4:14.30 from last year's London Diamond League meet, she took almost two seconds off that.
"I knew I could run fast, but the first 800 was a bit slow, so after that I wasn't thinking it would be a world record," Hassan said. "When I crossed the line I was so surprised.
In remembering Gabe Grunewald, who died from cancer last month at the age of 32, the race was named as the "Brave like Gabe Mile" in Gabe's honour.
Hassan, who moved to the Netherlands after leaving Ethiopia as a refugee when she was 15, was always in control.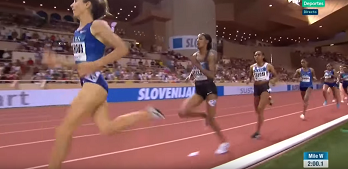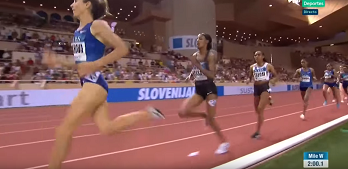 "After you run the last 400 like that, and set a world record, it gives you so much confidence over 5000m.
"I want to double over 1500 and 5,000 in Doha (at the world championships in September) and the way I finished the last 400 there, it's amazing."
Laura Weightman (UK) was second with her own personal best (4:17.60) in a race that featured four national records and she was invited by Hassan to join her on a lap of honour.
"I'm absolutely delighted – to run 4:17 is a big PB and I'm over the moon for Sifan to break the world record," said Weightman. "She's an amazing athlete – it's a special moment to share this with her."
For all the Monaco results click here