Australia will field one of its strongest line-ups in athletics history, when a team of 67 don the green and gold at the 2023 World Athletics Championships in Budapest, Hungary from August 19-27.
Reigning world champions Kelsey-Lee Barber (javelin), Eleanor Patterson (high jump), global medallist Nina Kennedy (pole vault) and high jump world leader Nicola Olyslagers have been entrusted with spearheading Australia's ambitions, as the contingent sets its sights on building upon the success of 2022.
Enshrining herself as an Australian athletics legend when becoming the first woman to successfully defend a javelin world title, Barber will be hunting for a historic three-peat; a feat that would cement her place in athletics folklore.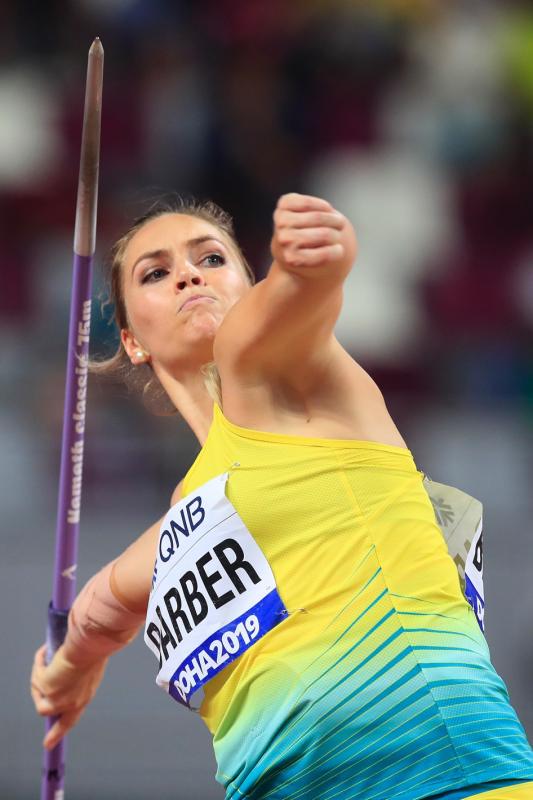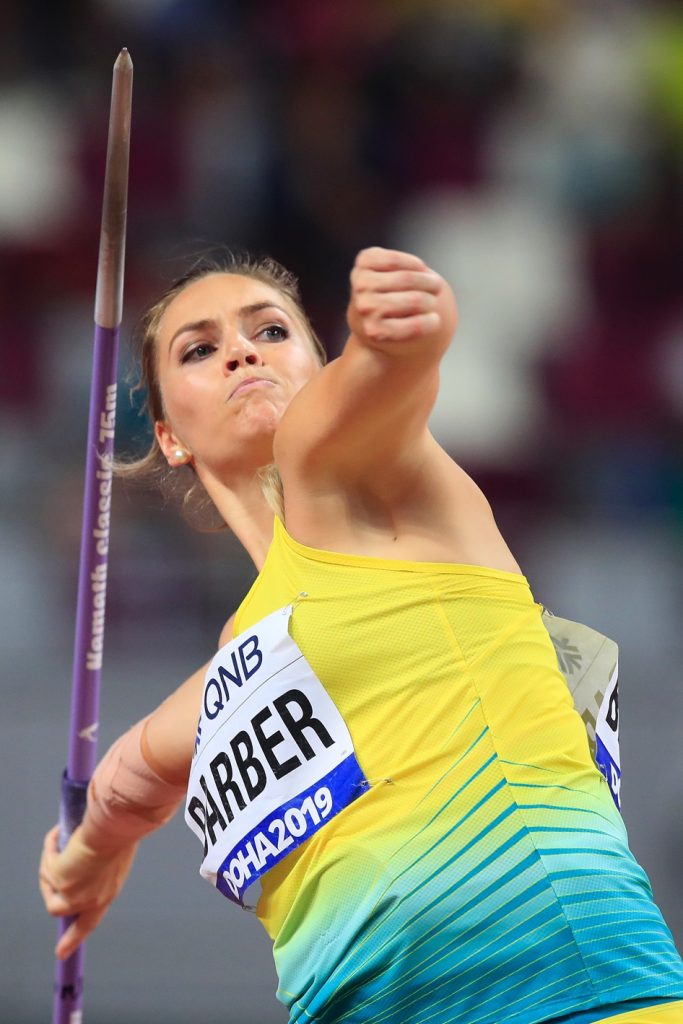 In Oregon, Barber landed 66.91m with her third throw to step into gold medal position, and has earned a reputation of being one of the country's great clutch performers, claiming her first world title, Olympic bronze and Commonwealth gold in Birmingham on her last attempt.
"In one word, it would be extraordinary (to win a third world title). Each year is such a unique journey to a major championship and this year is no different. It has come with highs and lows, so to go and potentially become a three-time world champion will be something very special," Barber said.
"My favourite memories of winning last year were sharing and celebrating that win with Mike (Barber, coach and husband) and close friends. I felt like I finally got to celebrate one of my medal victories and it was with some very special people."
Patterson too, is looking to repeat history in Budapest. When the equal Australian record holder in high jump won gold in Oregon, she was returning from a foot injury that had prevented her from running just weeks out from competition.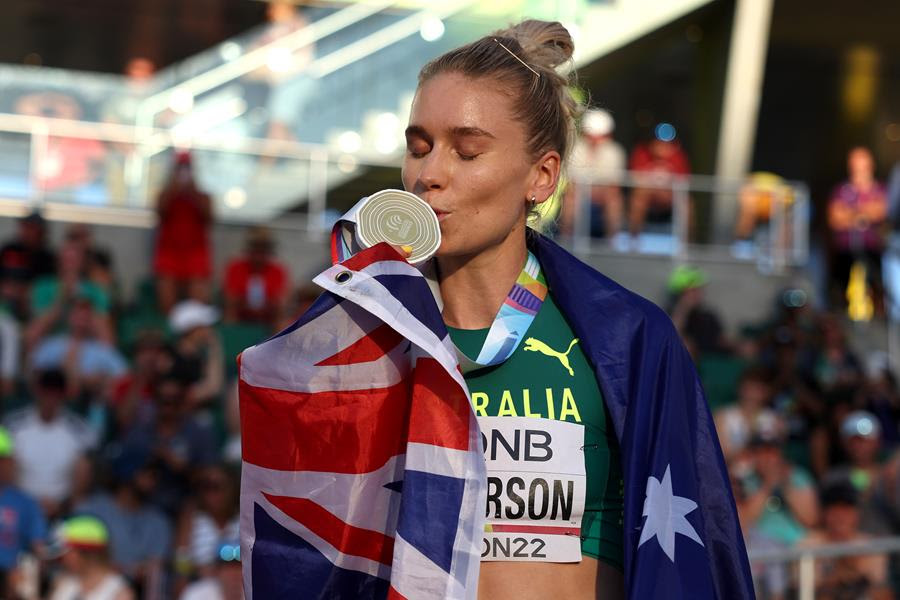 This year, the 27-year-old returns to world stage with a short build up again due to foot surgery, but will be doing everything she can to match her 2022 performance and defend her title.
"Firstly,  I am just genuinely so happy to be in one piece and back competing again. I have been building well within my few competitions leading into Worlds, and I would love to be able to defend my title," Patterson said.
"Obviously it hasn't been an easy journey this year but I am confident in my abilities and shape coming into Budapest. In saying that, any ability to represent Australia is an honour but also to represent all the hard work I have put in with my team around me and the journey back to this point."
Also amongst the team is Patterson's friendly foe, Olympic silver medallist Olyslagers who has cleared heights of 2.02m to meet her Australian record and enters Budapest with nine wins from 10 this year. World Championships bronze medallist, pole vaulter Nina Kennedy will also look to soar to new heights to secure her maiden world title.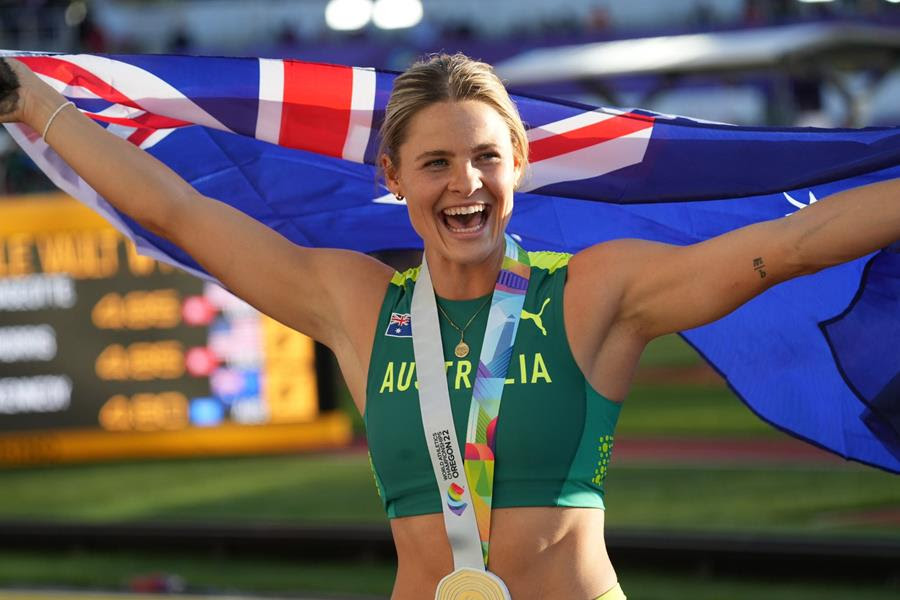 Fourteen Australians will contest events in which they hold national records, including Olympic bronze medallist Ash Moloney who will lead a contingent of three in the Decathlon, and six-time Australian record holder Jessica Hull who will double up for the 5000m and 1500m.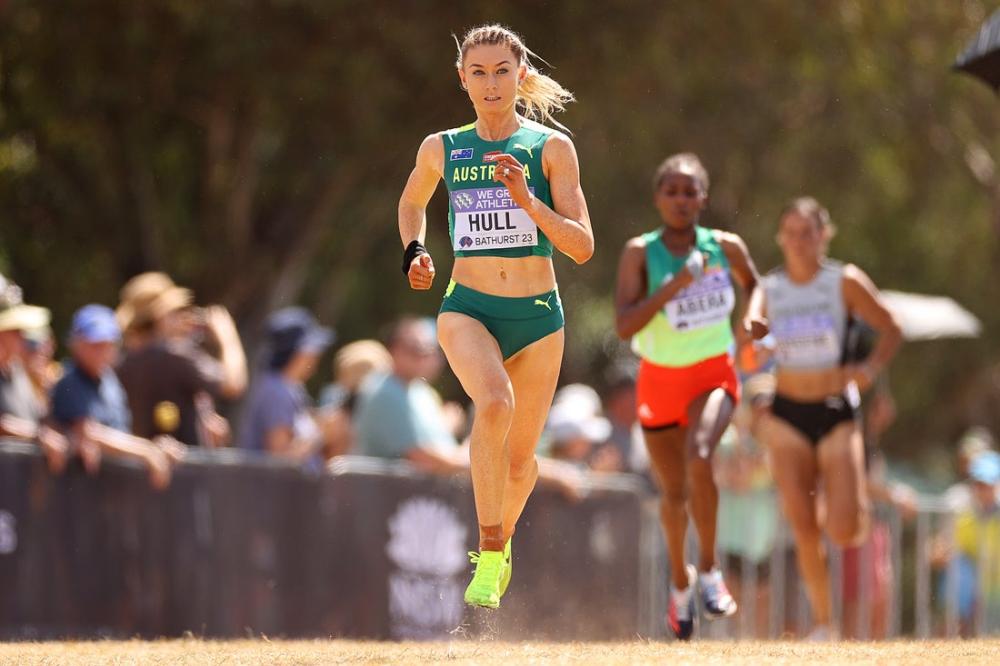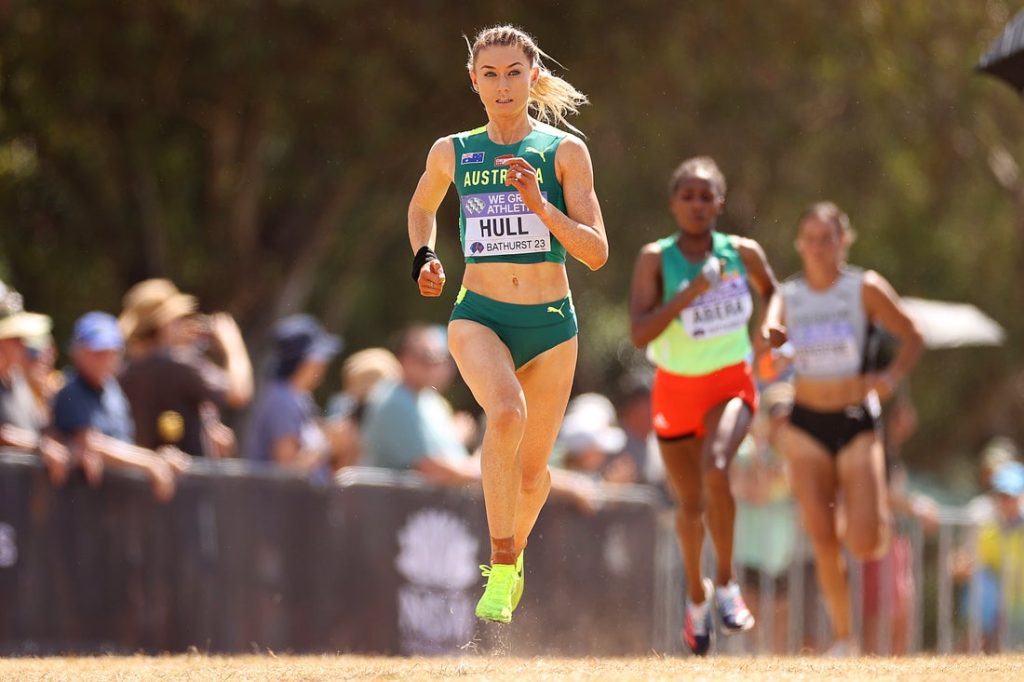 18-year-old Torrie Lewis will be one of 13 athletes making their Senior team debut, after completing the sprint double at the 100th edition of the Australian Athletics Championships in April.
The youngest athlete on the team, Lewis was set to make her debut at the World Under 20 Championships in Cali, Colombia last year but was forced to withdraw due to injury.
The Queenslander will also be joined by five other athletes selected for the 2022 junior team, who have made the leap into the senior ranks.
Athletics Australia General Manager, High Performance Andrew Faichney said he is looking forward to seeing the team build on the momentum seen by the country's top athletes over the last two years.
"Last year, we celebrated our most successful performance on the world stage in more than a decade when we left the Oregon World Athletics Championships with a medal haul of three, including two gold and one bronze medal," Faichney said.
"Our team is arguably one of our strongest of all time, with five medallists from the most recent Olympics and World Championships in this contingent, and the depth and breadth of this team has only grown over the last 12 months.
"I have every reason to believe we will be able to build upon our success in Budapest, which will have a resounding impact as we look ahead to the Olympic Games in less than one year's time."
The Australian team will now converge in Montpellier, France at the Athletics Australia staging camp until the World Athletics Championships begin on August 19.
The Australian Team for the 2023 World Athletics Championships, Budapest, Hungary:
Men (30)

100m: Rohan Browning (NSW), Jake Doran (QLD)
200m: Aidan Murphy (SA)
800m: Peter Bol (VIC), Joseph Deng (QLD), Riley McGown (ACT)
1500m: Stewart McSweyn (TAS), Adam Spencer (VIC), Matthew Ramsden (WA)
5000m: McSweyn, Morgan McDonald (NSW)
110m Hurdles: Jacob McCorry (NSW), Nicholas Andrews (NSW)
3000m Steeplechase: Matthew Clarke (SA)
High Jump: Joel Baden (VIC), Brandon Starc (NSW)
Pole Vault: Kurtis Marschall (WA)
Long Jump: Chris Mitrevski (VIC), Darcy Roper (VIC), Liam Adcock (QLD), Henry Frayne (QLD)
Triple Jump: Julian Konle (QLD), Aiden Hinson (VIC)
Discus Throw: Matthew Denny (QLD)
Javelin Throw: Cameron McEntyre (NSW)
Decathlon: Ash Moloney (QLD), Cedric Dubler (QLD), Daniel Golubovic (QLD)
20km Race Walk: Declan Tingay (WA), Kyle Swan (VIC), Rhydian Cowley (VIC)
35km Race Walk: Cowley
Women (37)

100m: Bree Masters (QLD), Torrie Lewis (QLD)
200m: Ella Connolly (QLD)
800m: Catriona Bisset (VIC), Abbey Caldwell (VIC), Ellie Sanford (VIC)
1500m: Jessica Hull (NSW), Linden Hall (VIC), Caldwell
5000m: Hull, Rose Davies (NSW), Lauren Ryan (VIC)
Marathon: Lisa Weightman (VIC), Isobel Batt-Doyle (SA), Sarah Klein (VIC)
100m Hurdles: Michelle Jenneke (QLD), Celeste Mucci (VIC), Hannah Jones (QLD)
400m Hurdles: Sarah Carli (NSW)
3000m Steeplechase: Amy Cashin (VIC), Cara Feain-Ryan (QLD), Brielle Erbacher (QLD)
4x100m Relay: Masters, Lewis, Connolly, Mucci, Kristie Edwards (QLD), Ebony Lane (VIC)
High Jump: Nicola Olyslagers (NSW), Eleanor Patterson (NSW), Erin Shaw (NSW)
Pole Vault: Nina Kennedy (WA)
Long Jump: Brooke Buschkuehl (VIC), Samantha Dale (NSW)
Discus Throw: Taryn Gollshewsky (QLD)
Hammer Throw: Stephanie Ratcliffe (VIC)
Javelin Throw: Kelsey-Lee Barber (QLD), Mackenzie Little (NSW), Kathryn Mitchell (VIC)
20km Race Walk: Jemima Montag (VIC), Rebecca Henderson (VIC), Olivia Sandery (SA)
35km Race Walk: Henderson, Allanah Pitcher (NSW)
NB:  Athletics Australia has entered four athletes into the Men's Long Jump, with the competing athletes yet to be finalised. Patrick Tiernan was previously announced on the team in the Men's Marathon but has since withdrawn.