Brisbane, Australia; April 2, 2023 – The 2023 Chemist Warehouse Australian Track and Field Championships reached its crescendo on the fourth and final day of action in Brisbane, as the household names of today and stars of tomorrow confirmed that an athletics resurgence is underway down under.
Booking her ticket to this year's World Athletics Championships in Budapest, Michelle Jenneke clocked her fifth 100m hurdles qualifier of 12.77-seconds (-0.1) as she roared to victory over Celeste Mucci (12.91) and Hannah Jones (12.99).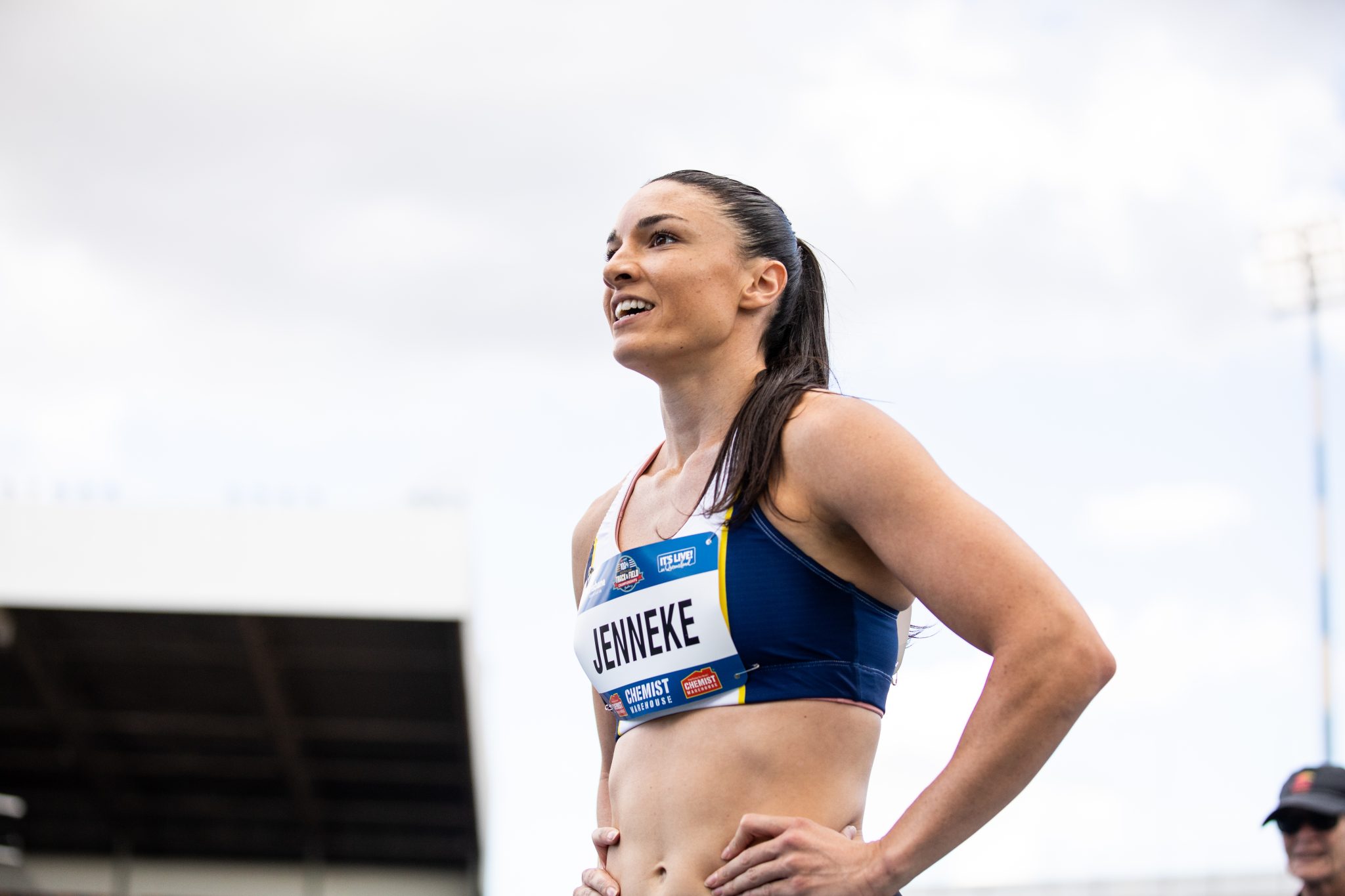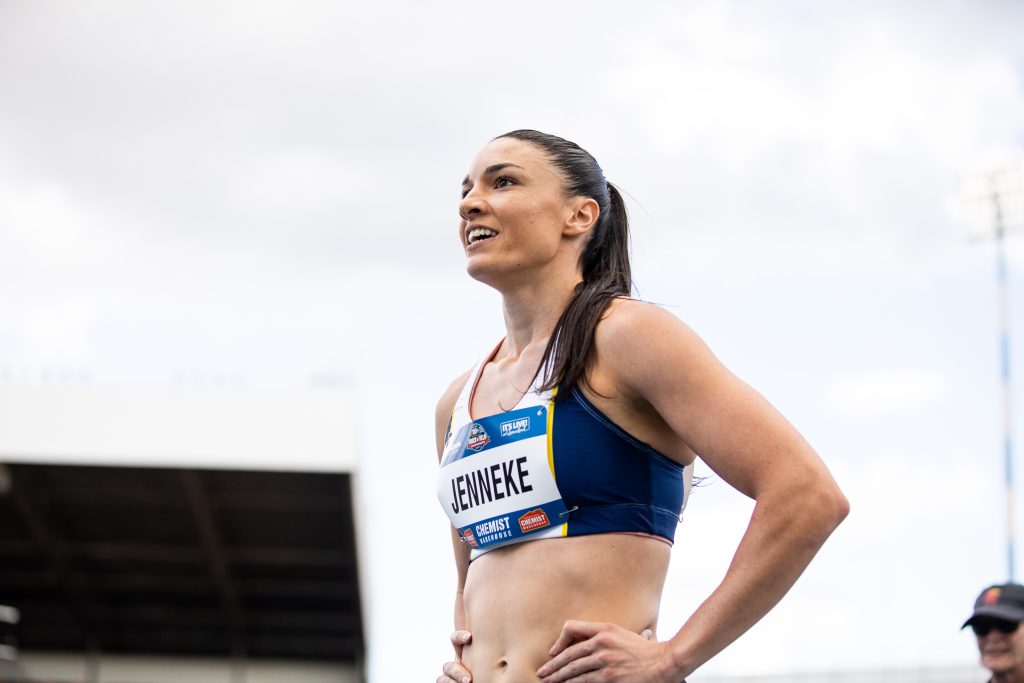 Winning her fifth race of the Australian summer, the Rio Olympian continued her resurgence to lead an unprecedented crop of Australian hurdlers, as three women shattered the 13-second barrier for the third time this season.
"I'm really happy with that. I think that was my fifth World Championships qualifier and I got the win at nationals, so that means I'll go to Budapest and that's very exciting," Jenneke said.
"This is only my second national title. I competed for a long time against Sally Pearson so… a kind of a difficult one to beat. I think there is more in the tank though and we'll see what we can do later on in the season."
Joining Jenneke in Budapest will be the high-flying Nicola Olyslagers who soared over 1.95m to clinch Australian title number four, before the bar of 1.98m proved a stretch too far for the first Australian woman in history to clear two-metres. Olyslagers defeated 23-year-old training partner Emily Whelan who cleared 1.86m.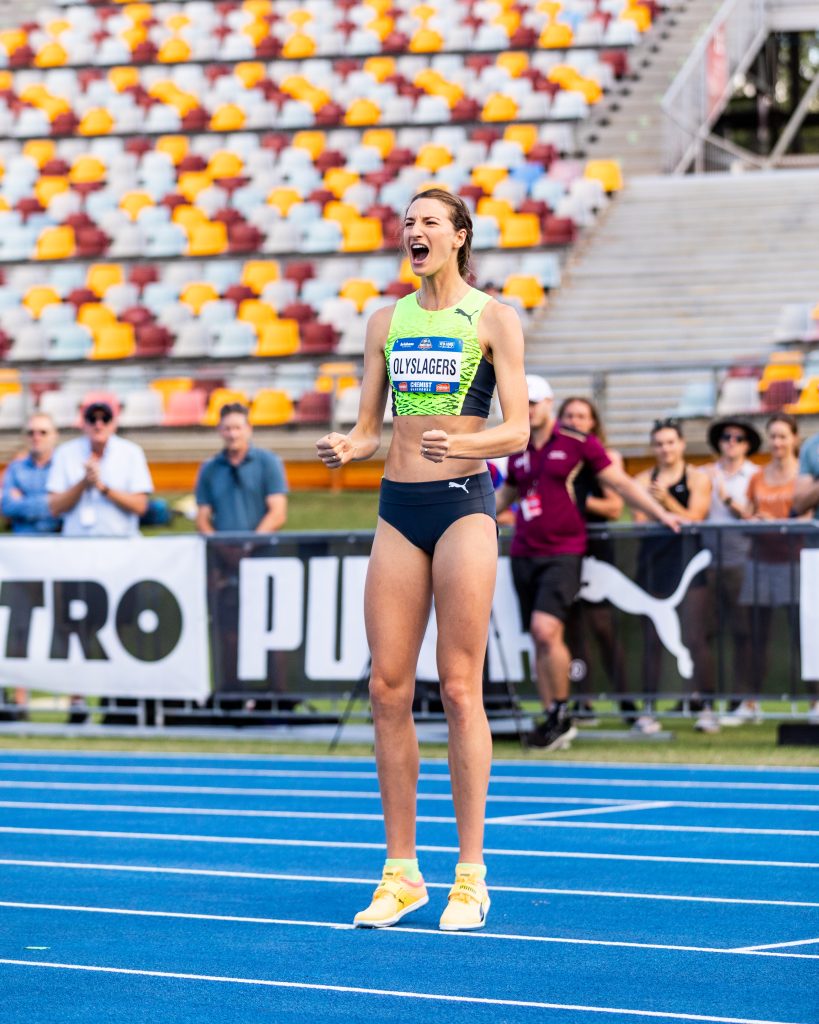 Teen sensation Torrie Lewis'  championships went from good to great when blazing to a time of 23.02 (+0.8) to complete the sprint double, defeating Ella Connolly in 23.16, as Olympic semi-finalist Riley Day posted her strongest result of the season in 23.24 for bronze.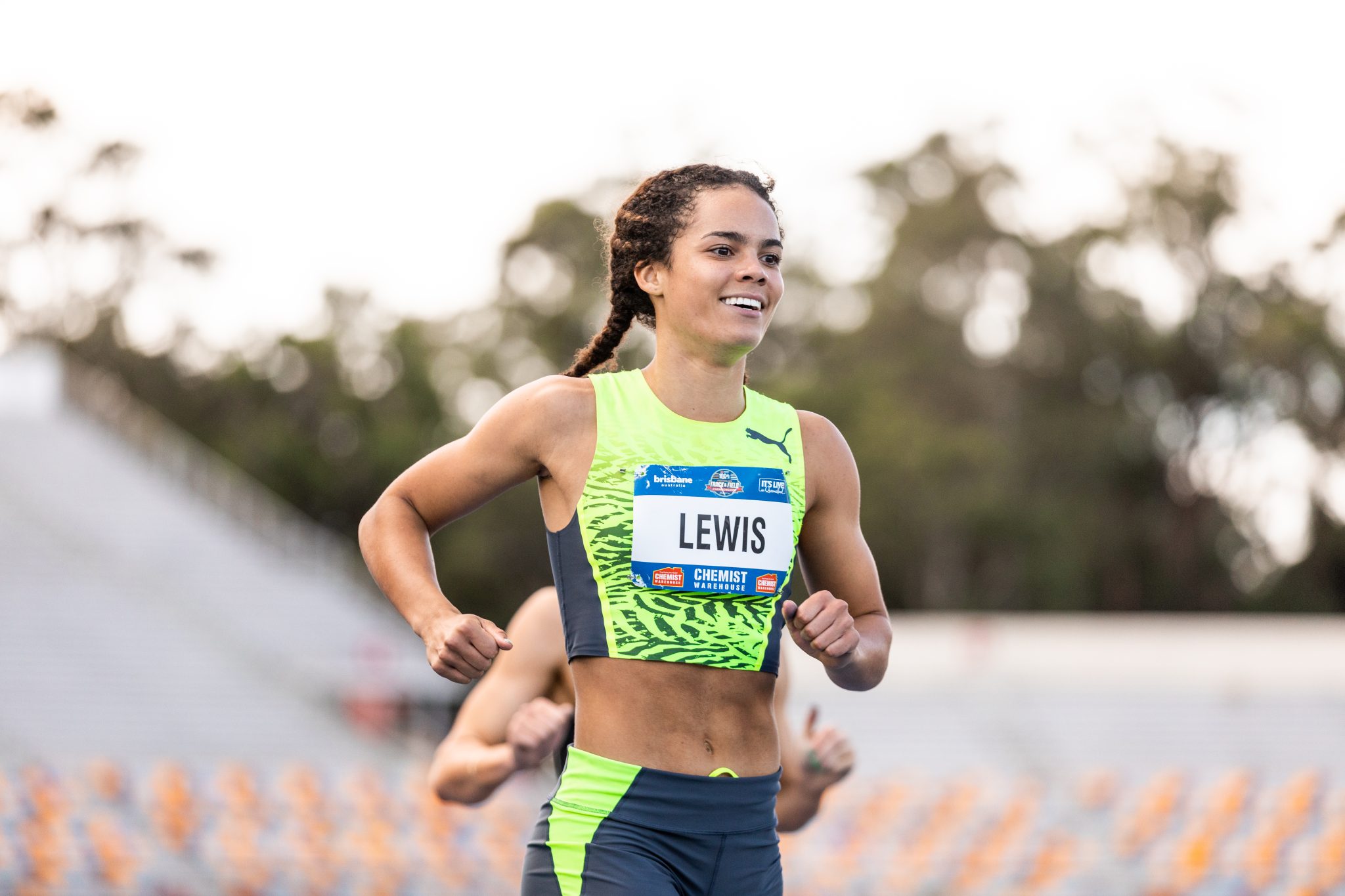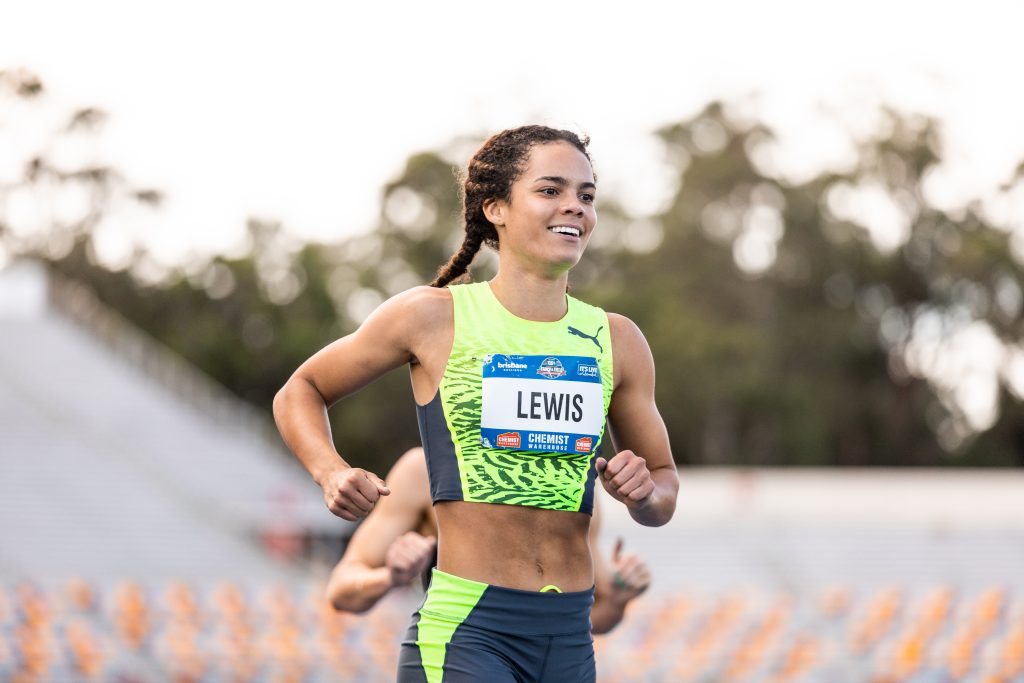 Yesterday's 100m title saw the 18-year-old become the second youngest woman to win the Australian Open 100m title, with today's 200m win adding to her sensational weekend in her home state.
"Well to be honest, I came in with super high hopes for the 100m and then I felt super unfit this season. The situation wasn't the best coming into these Championships and for the 200m, I didn't feel fit enough. To come in with that back end strength still there, I was pretty happy," Lewis said.
View this post on Instagram
"Queensland is the top sprinting state. Top three in the 100m and 200m so having all these girls for competition, and racing them every week, hopefully it motivates all those other sprinters to come up and race here too.
The Men's 200m was taken out by Jake Doran, prevailing over Yoshihide Kiryu (Japan) despite a risky celebration. Doran's time of 20.81 (-0.1) was enough to fend off the visitor in 20.82.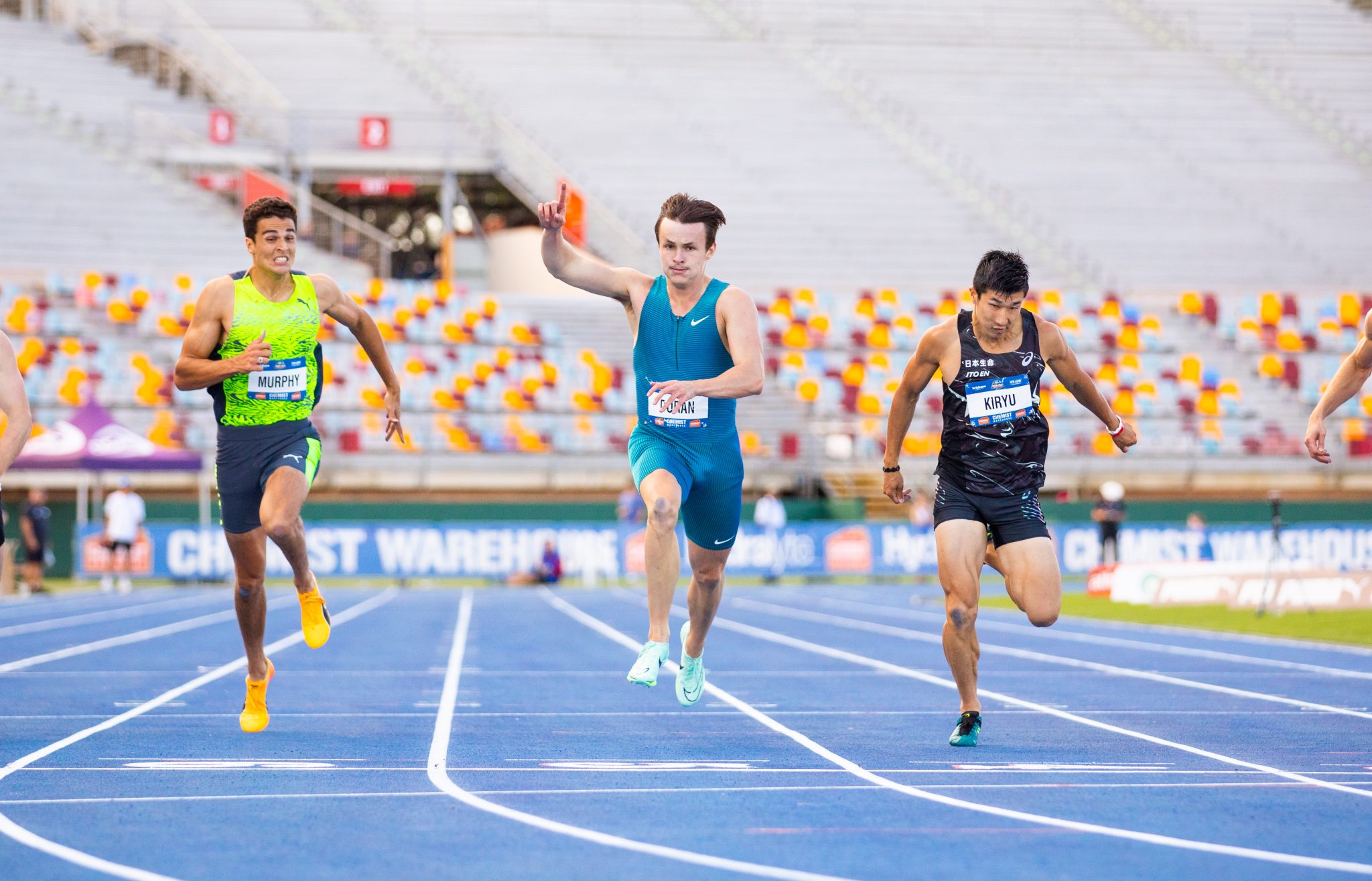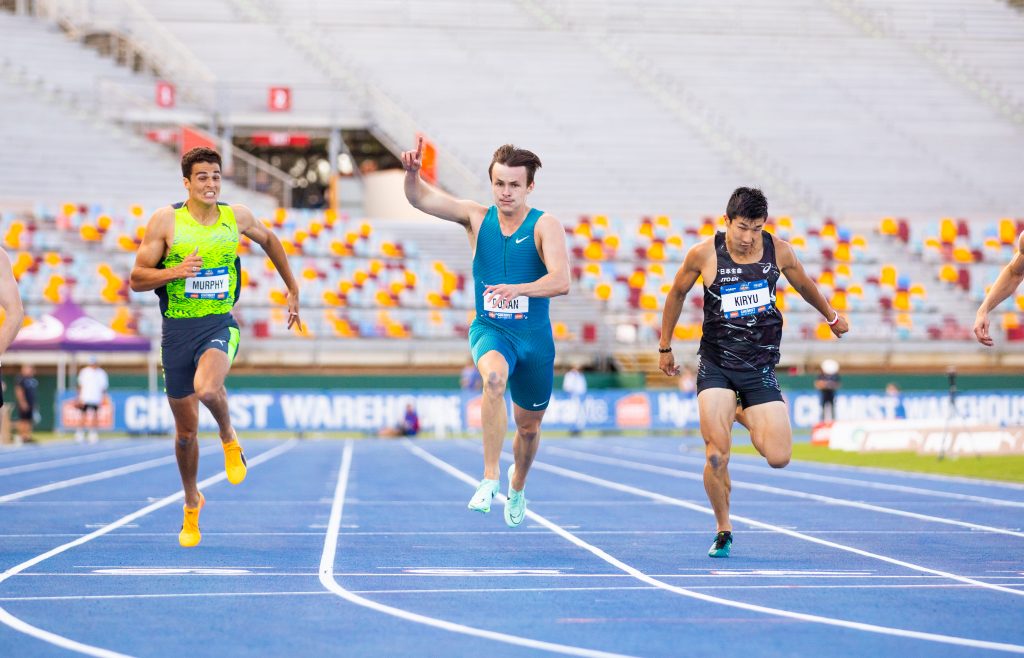 Australian record holder Catriona Bisset was as dominant as ever when torching her way to a new meet record of 1:58.32 over 800m, racing with confidence from gun to tape to defeat Ellie Sanford who set a new personal best of 2:00.50.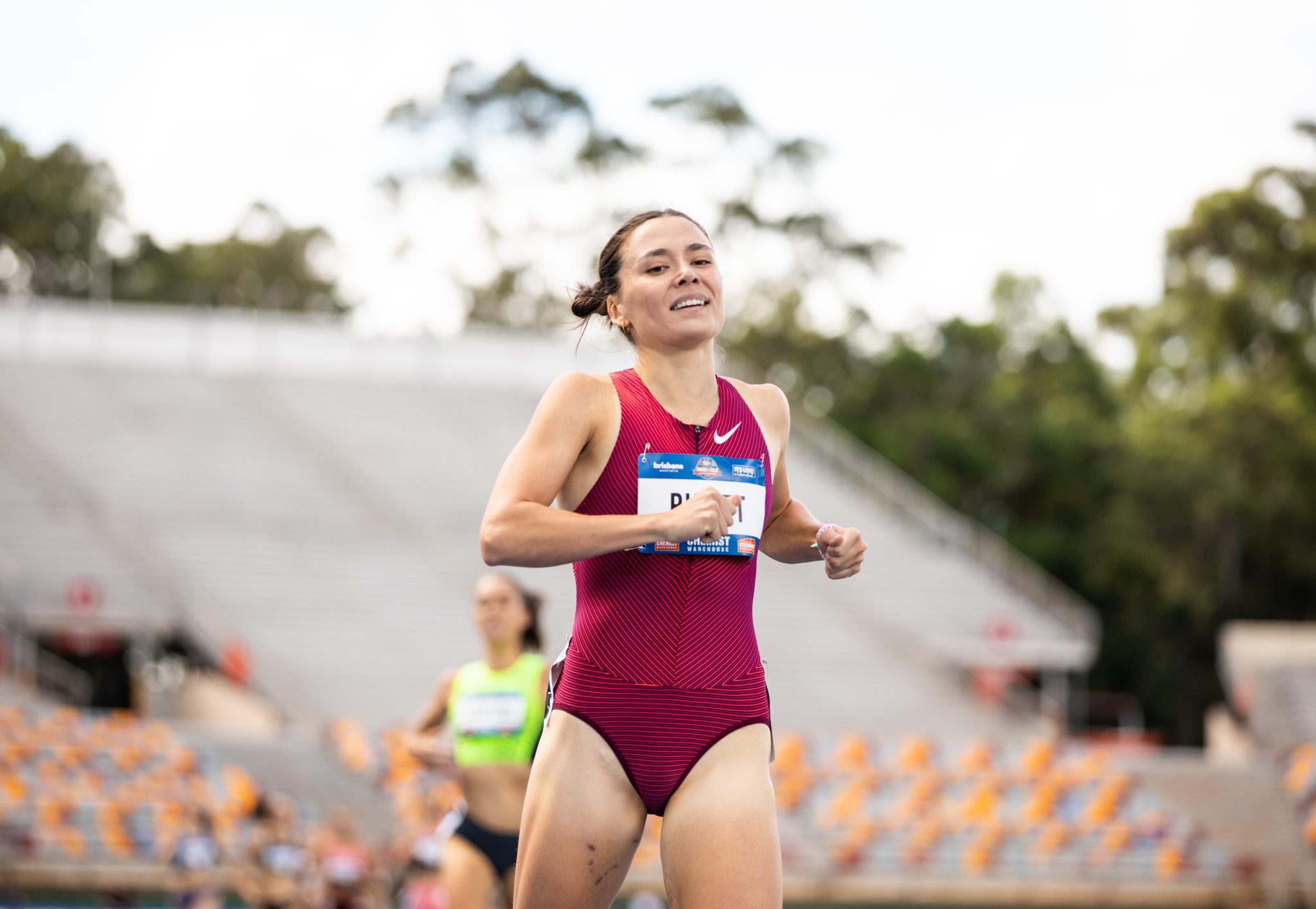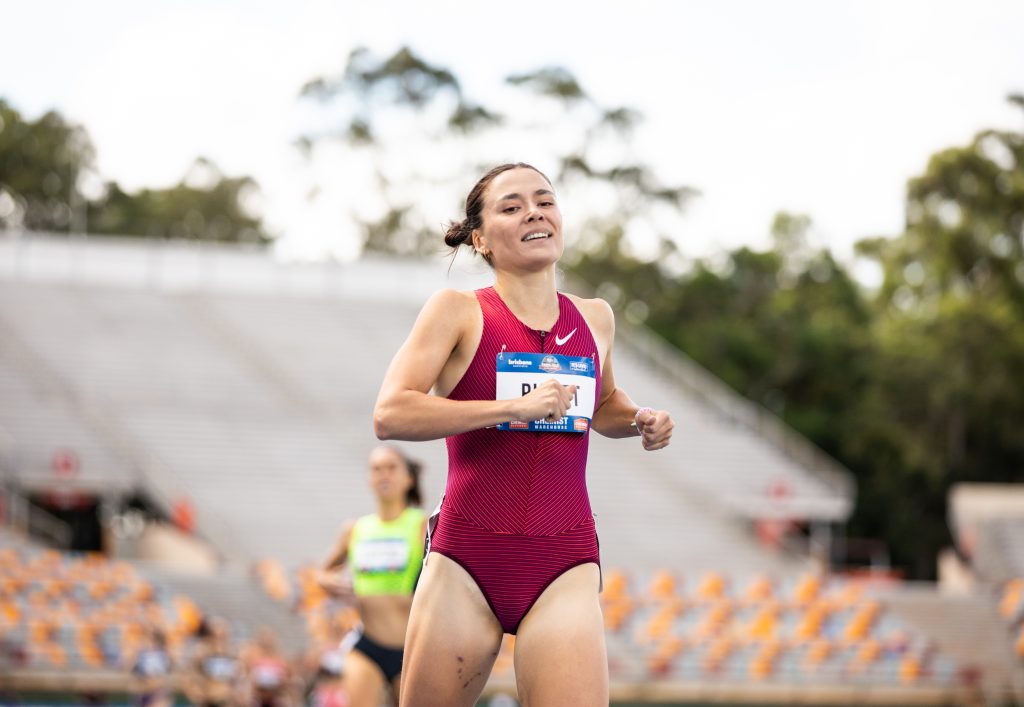 Posting yet another 2023 World Athletics Championships qualifier, Bisset was pleased with the performance:
"When I was standing on the start line, I had more excitement and energy than I used to, and then going down the back street, I went into another gear. I thought, let's really pump this on the home straight and I really think I just made the extra second on the home straight than other races," Bisset said.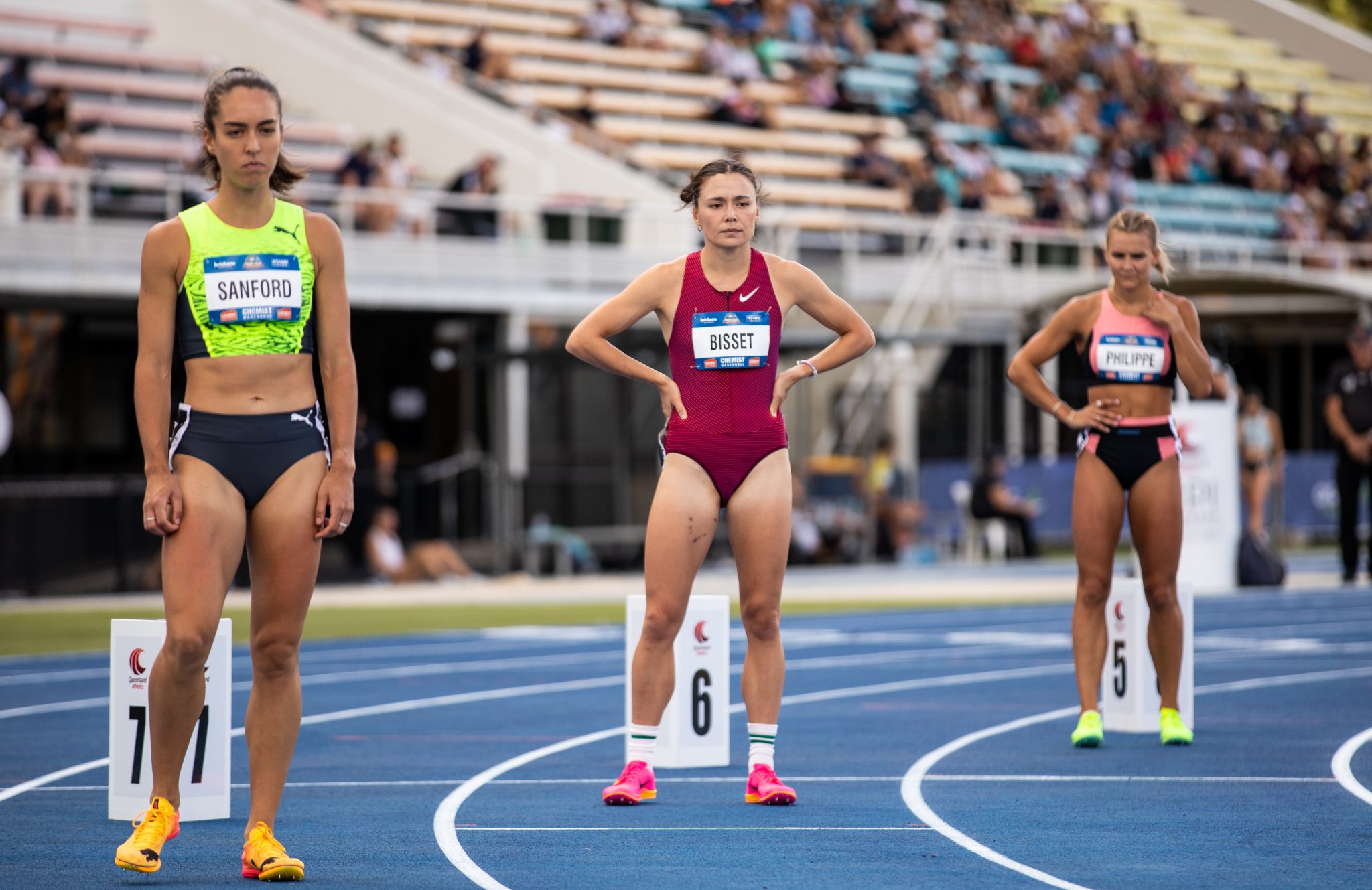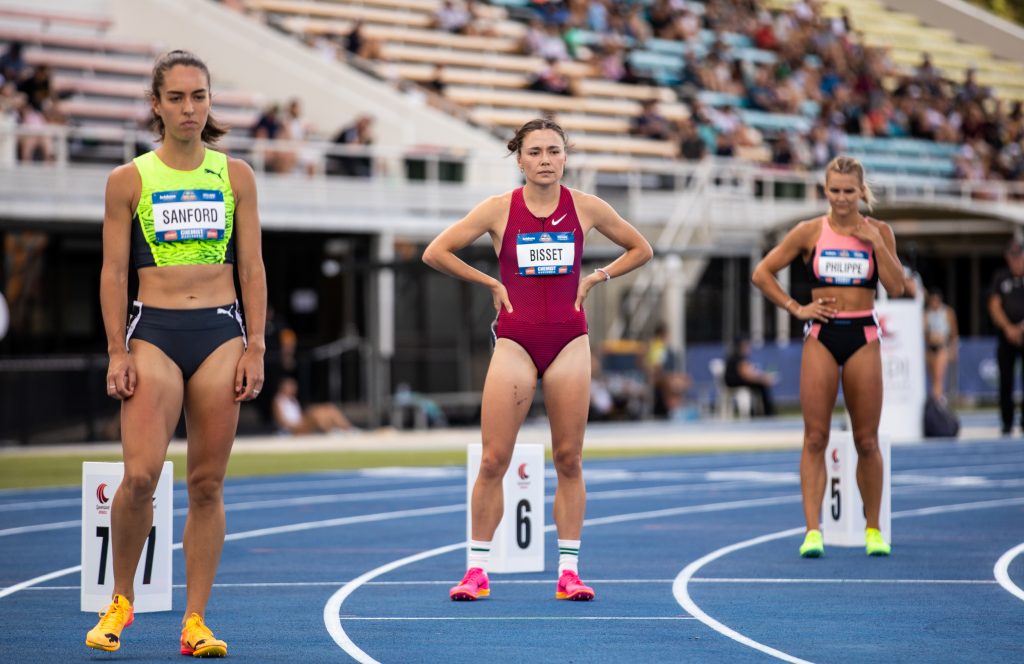 "I tore my hamstring three weeks before I left for Europe, and we decided to still go and make the most of it. It meant that it took a bit of time to build up. That's why I think I ran my fastest today because each race, I was finding my feet again."
Becoming the first Australian woman in history to win the 1500m, 3000m and 5000m titles in the same year, Jessica Hull crushed the field over 12.5 laps to clock a swift 15:05.87.
View this post on Instagram
 Capping off an immaculate 2023 Chemist Warehouse Summer Series, Hull remained unbeaten after opening her extended stay down under with global bronze at the World Cross Country Championships in Bathurst.
"I did have a bit of an attempt at the Budapest standard of 14:47.50, I felt too good in the warm up not to try. It's been a great weekend and very productive, it's time to recover well and gear up for Europe," Hull said.
Completing a double of his own on home soil, Callum Davies won the Men's 5000m title in 13:52.82 in a grandstand finish.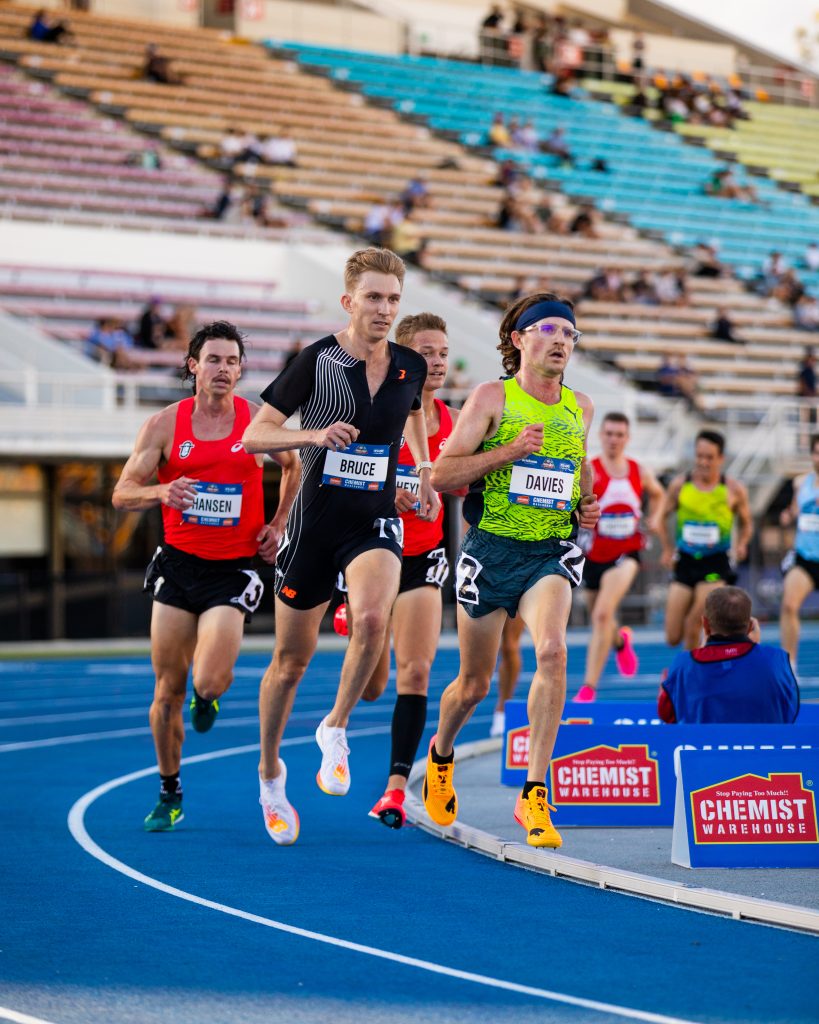 Racing to a new T38 world record over 5000m, Reece Langdon obliterated the previous mark of 15:00.42 by Canada's Nate Riech, rewriting history with his 14:47.56 performance in the 5000m B race.
"It's definitely a psychological thing for me, taking a world record off someone leading into a major championships. Even if it's not on the program, it's still a big thing for me," Langdon said
Kurtis Marschall had an afternoon of mixed fortunes as he cleared the Budapest qualifying height of 5.80m on his third attempt to make it back-to-back Australian titles, before shattering his pole on his first attempt at 5.90m. Visibly affected but free from injury, Marschall called the competition a day as the sun set on the 2023 Australian Track and Field championships.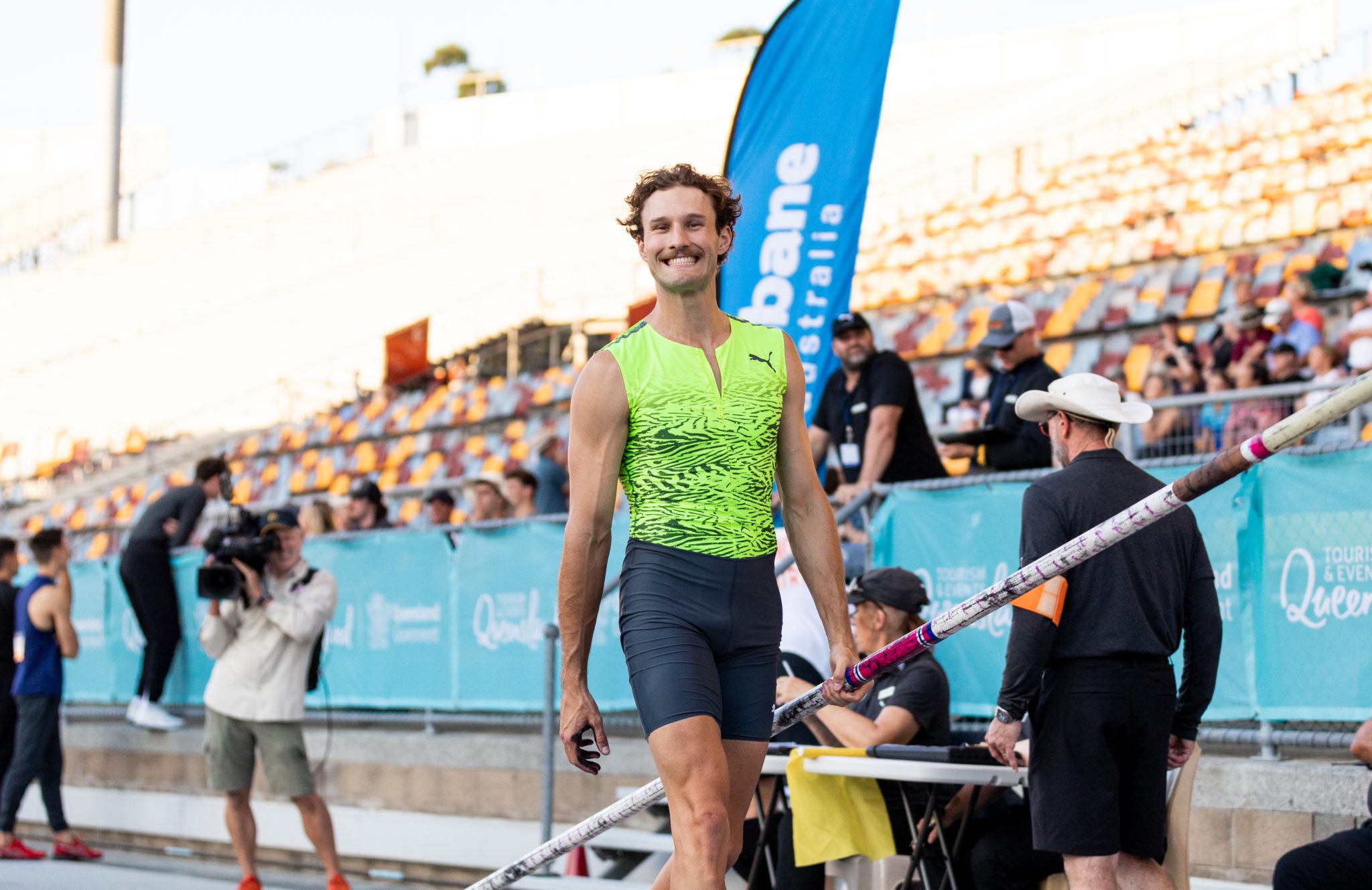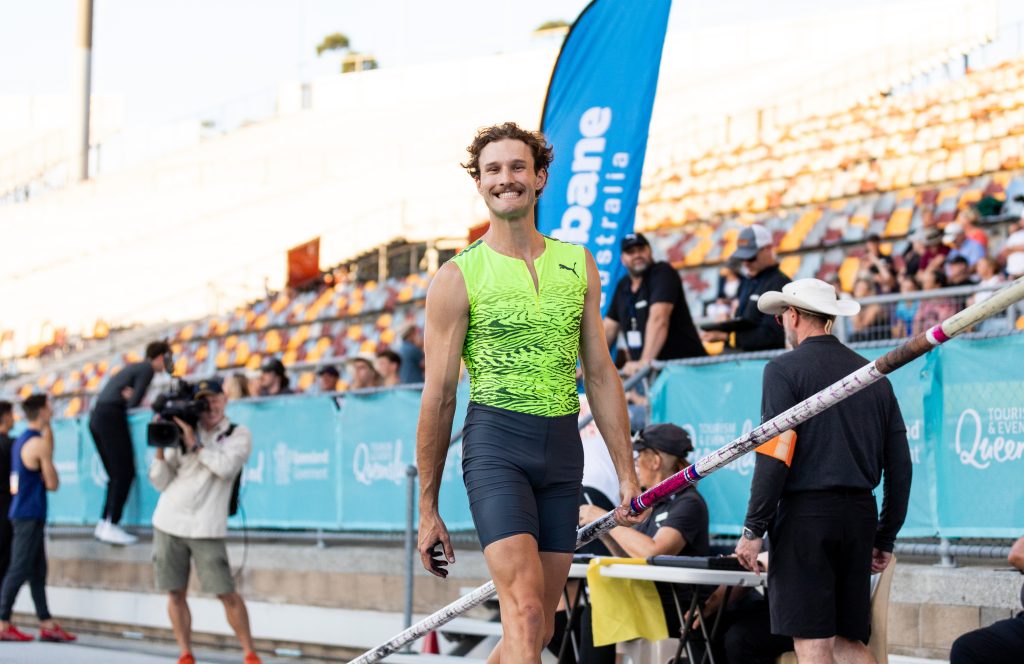 Leaping to Australian title number five, Brooke Buschkuehl  capped off her domestic campaign with a 6.68m (-1.5) performance to win by a margin of 23cm in the Women's Long Jump. With swirling winds proving challenging for the field, Buschkuehl handled the conditions best as the 2022 world leader demonstrated her class in Brisbane. The Men's Long Jump was won by Liam Adcock with a distance of 8.06m (-1.1).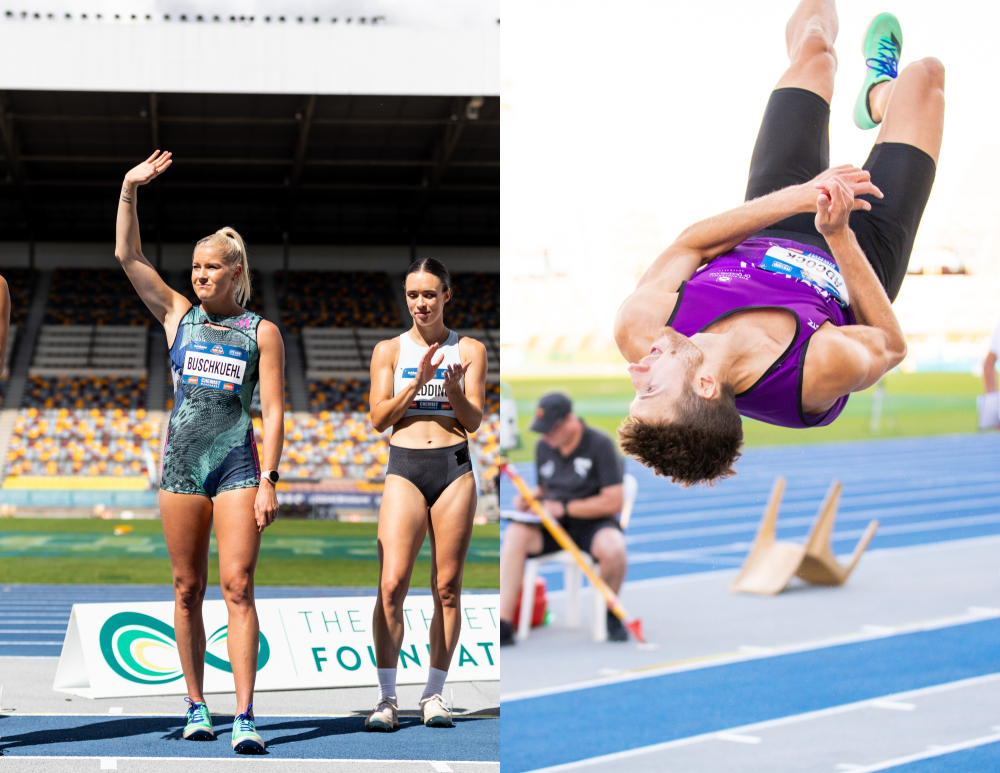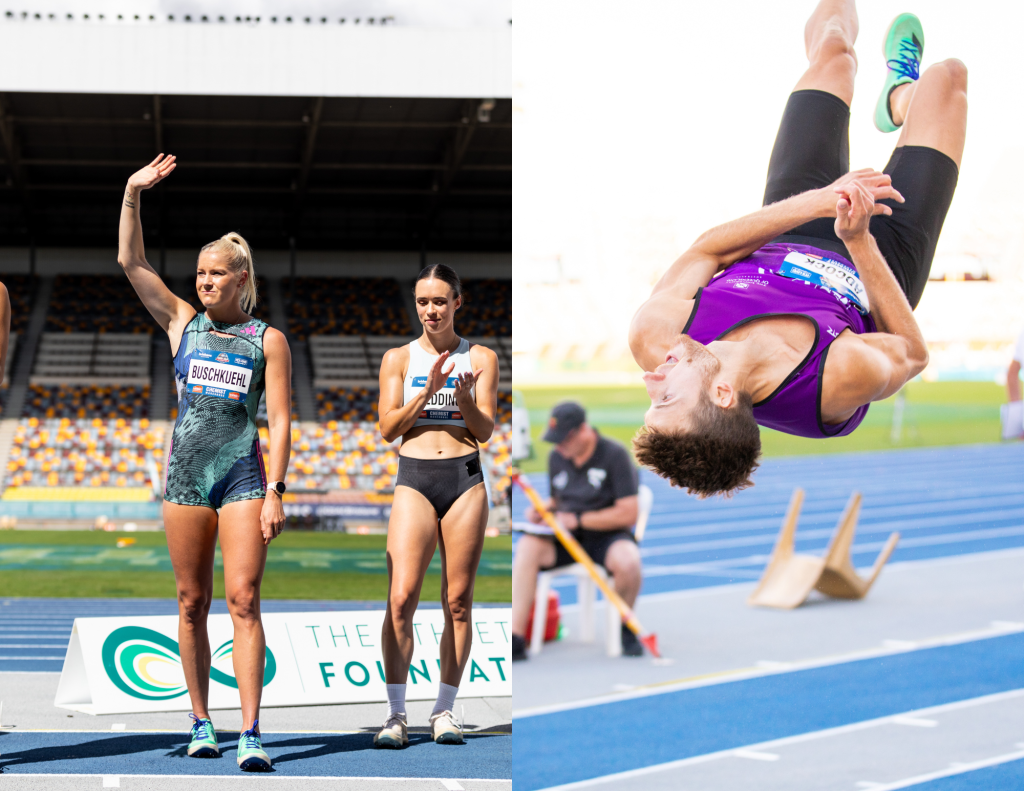 Sarah Carli went unchallenged when sailing to victory in the 400m hurdles with a time of 56.56 in blustery conditions, while World Championships teammate Chris Douglas returned to the winners list with a run of 50.15.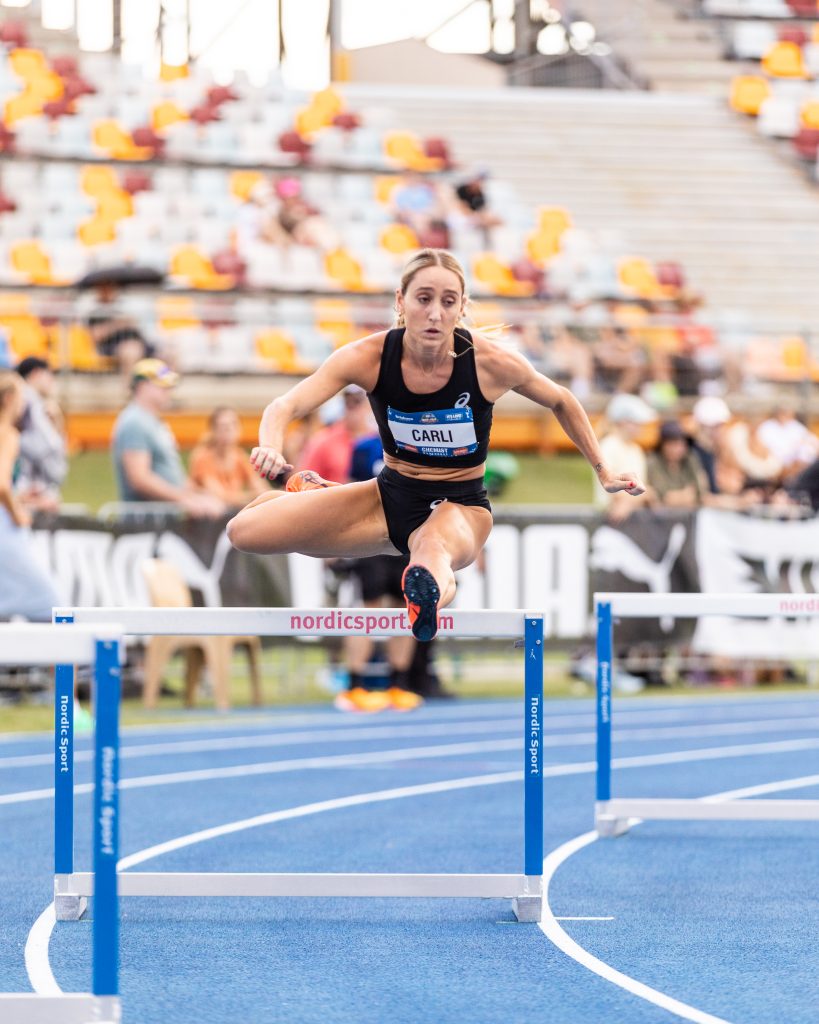 Rhiannon Clarke (T38) and Ella Pardy (T38) added the finishing touches to a decorated campaign at the Nationals, clocking a pair of B-qualifiers for the World Para Athletics Championships over 200m in times of 27.11 (-1.2) and 27.71 respectively.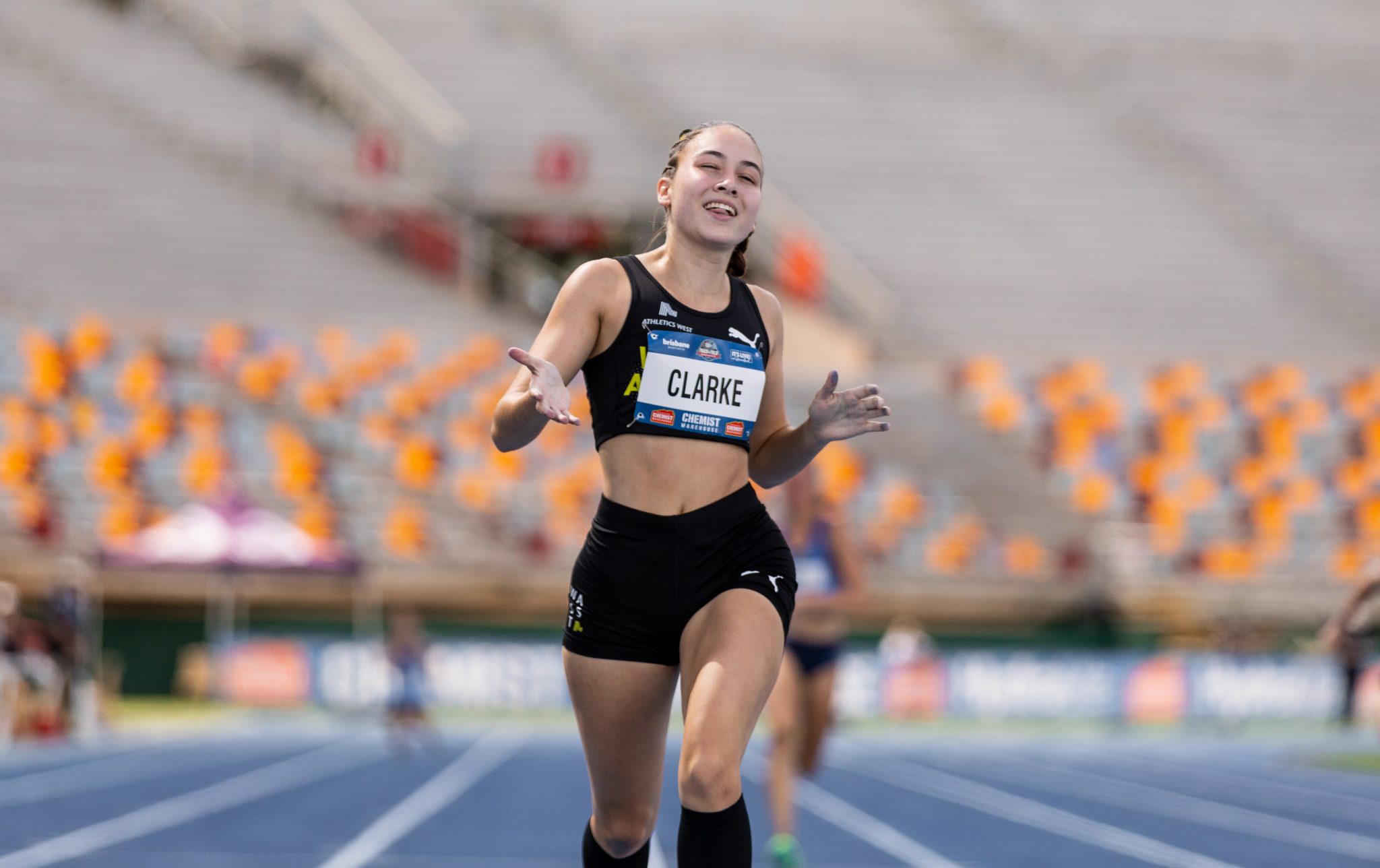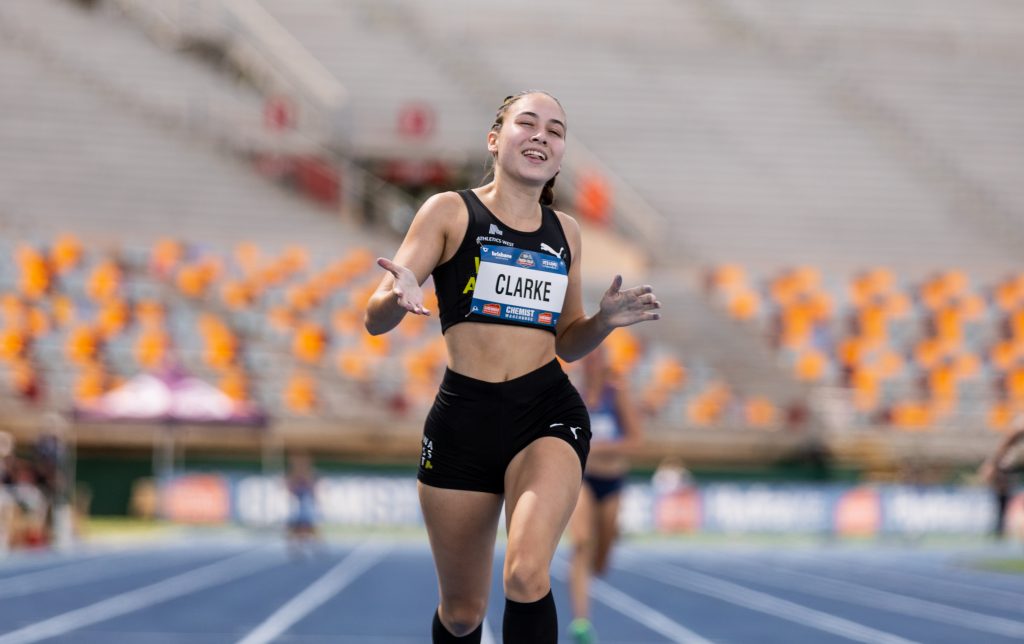 While the Australian Open and U20 Championships has concluded, the Australian Junior Athletics Championships will begin in two weeks on April 13th in Brisbane.
For more information, please contact:
Lachlan Moorhouse
Athletics Australia
M: +61 458 588 858
E: lachlan.moorhouse@athletics.org.au
Photo credit: Casey Sims/Athletics Australia