Joshua Cheptegei added more gloss to his remarkable recent streak of success by securing the world 5000m record in a time of 12:35.36 at the Herculis EBS Diamond League meeting in Monaco.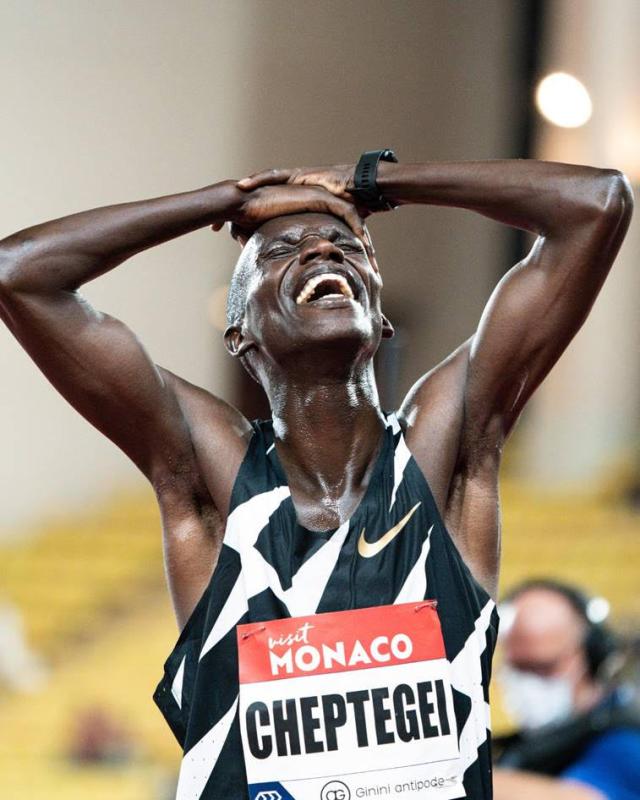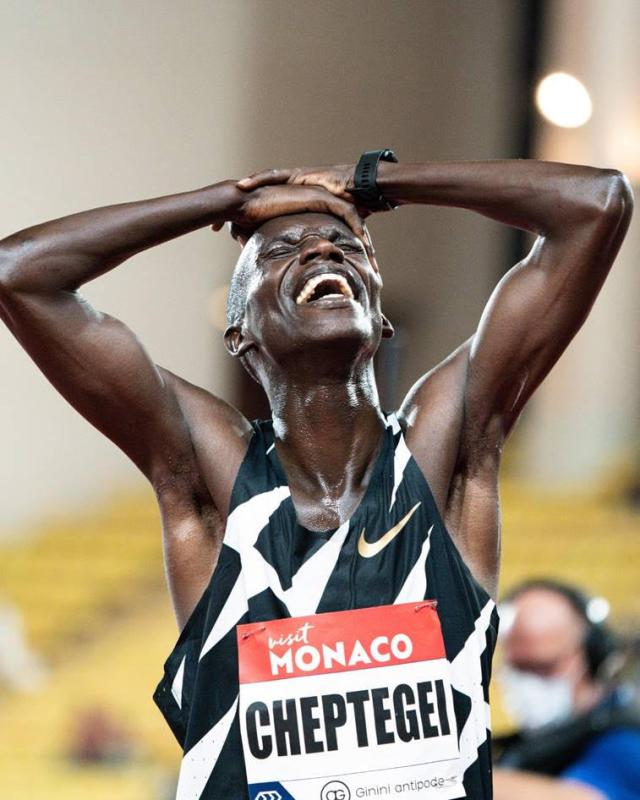 In the first regular top-flight international one-day meet since the advent of the Covid-19 pandemic, the Ugandan produced an exhilarating performance running alongside the Wavelight at the Stade Louis II Stadium to wipe two seconds from Kenenisa Bekele's 16-year old world record time of 12:37.55.
The record had been one of the most long standing in athletics, with many coming close but unable to surpass the incredible time set by Bekele back in 2004.
Joshua: "I've learned that anything is possible, if you have the right mindset and believe. I really thank Kenenisa so much for inspiring me when I started running. He has always been a big inspiration and motivation to me. This record is a special moment for me and I like to thank Kenenisa for his inspiration."
In his first competitive appearance since February, when he smashed the world 5km road record also in Monaco, Joshua has been diligently preparing for the world record attempt in his native Uganda alongside his coach, Addy Ruiter.
Last year, Joshua enjoyed a quite brilliant campaign, securing the world cross country title in Denmark and world 10.000m crown in Doha. He also set a world 10km record and landed the 5000m Diamond League Trophy in Zurich.
(Thanks to NN Running)
Australian Stewart McSweyn, clocked 13:13.22 to finish in 6th, a strong season opener for the 13:05 man.
____
Hull Breaks Australian 5000m Record
Jessica Hull, the former Oregon Duck, former NCAA 1500 champ, and current Australian 5000m title holder, has broken the 18-year-old Australian 5000m record clocking 14:43.80, at the Monaco Diamond League.
Hull was dropped by the leaders just past the half-way mark, but hung on to finish 4th, an awesome result.
"I was so surprised because we got to six laps to go and I felt alright and then we came down with three to go and I was like 'oh my goodness' I'm never gonna finish. My teammate was right there and while we haven't been able to train together because she was training in Portland while I was in Australia, we were training in parallel and I took confidence that if Shannon (Rowbury) could do it, then I could do it and vice versa."
Hull, usually based in Oregon, has been training hard in NSW, and will next travel to compete at the Stockholm Diamond League.
Fellow Australian, Genevieve Gregson, finished 8th in 15:38.22.
Bol Clocks 1:44.96, Deng 1:46.20, and Gregson 3:35.57
Peter Bol clocked a very fast season opener, posting 1:44.96 for 7th position. His training partner, and the current Australian 800m record holder Joseph Deng, finished 10th in 1:46.20.
And lastly, the Australian 1500m record holder Ryan Gregson, has finished in 12th in the men's 1500m. Clocking 3:35.57, a solid season opener for the consistent metric miler. Look for this to lower in coming weeks, given the opportunity.
For full results CLICK HERE