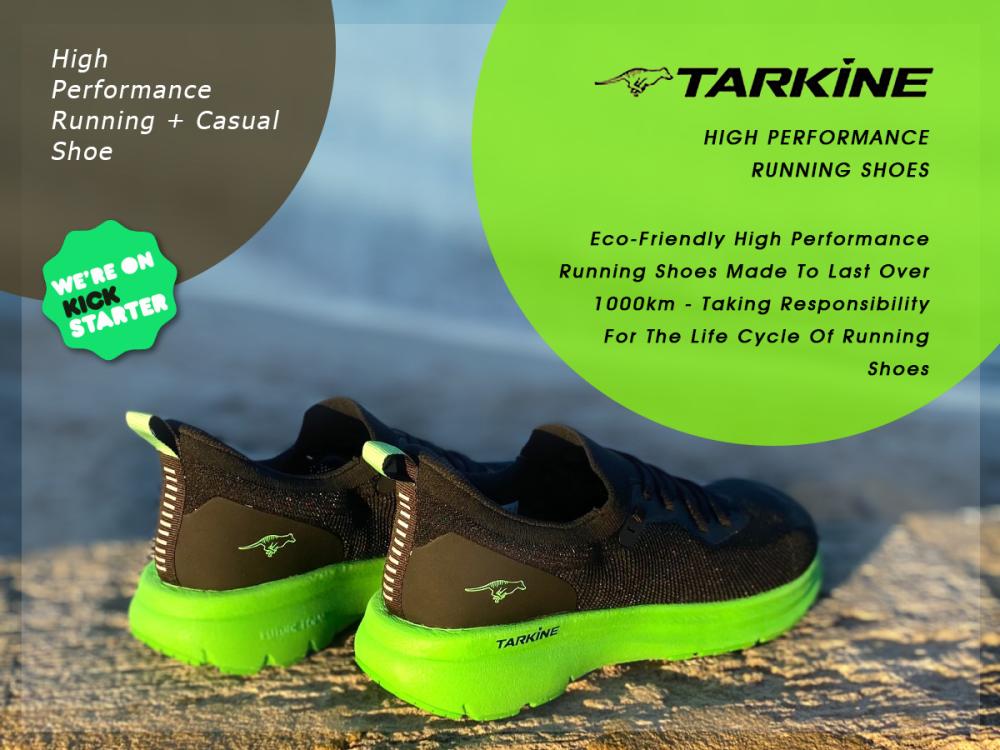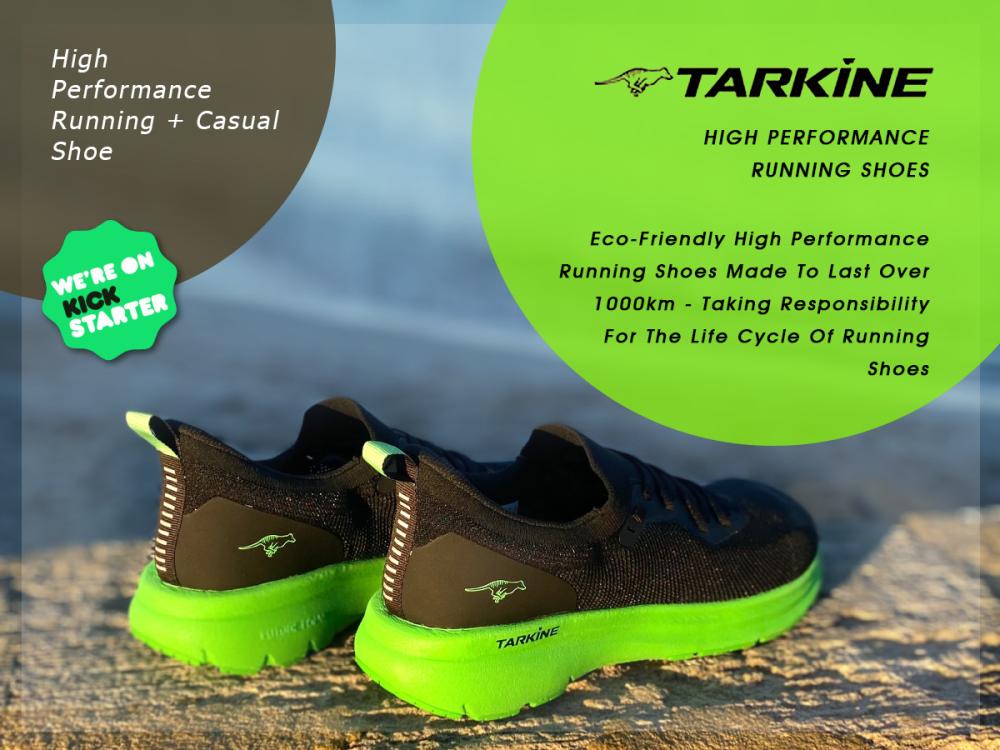 For over three years a team of Australians based out of Fremantle, WA has been developing one of the world's most eco-friendly high-performance shoes. A high mileage runner that doubles as an everyday lifestyle shoe. Tested by Olympians, made to last well over 1000km, lightweight, bouncy, breathable, comfortable, and designed with help from industry experts, they have created what they argue is the world's best high mileage running shoe and general-purpose sneaker.
Vitally, they have achieved this using mainly either recycled or decomposable materials. 
They even offer a post-use recycling program. Over 300 million pairs of shoes are sent to landfill each year and Tarkine is here to change that!  Simply return the shoes post-use and receive a discount on the next purchase. They are taking responsibility for the lifecycle of their shoes and are ushering in a new level of corporate responsibility.
View this post on Instagram
Co-founder and veterinarian Sam Burke set out on the journey way back in 2017 with close friend Ross Johnson and a team of industry experts. Both reside in South Fremantle, and both have been immersed in the running world from a young age.
'We're trying to achieve something more than just having a brand,' said Sam. 'Every aspect of our shoe has an environmental consideration put into it.'
Last Monday, November 15th, they launched a Kickstarter campaign seeking to raise $30,000 in sales over the thirty-day campaign. They hit that target in under four hours and are now over 200% funded. 
Tarkine named their brand after Australia's largest temperate rainforest, takayna/Tarkine. The area encompasses approximately 447,000 hectares of wilderness. It has an exceptional wealth of Aboriginal cultural heritage sites and is a habitat for over 50 threatened species. This pristine rainforest in Tasmania is under threat from logging and mining. Tarkine hopes to not only shake up the shoe industry but to also increase awareness around The Tarkine and other similar natural wonders. 2% of all sales will be donated to this cause.
To check out the Tarkine story visit www.tarkine.com and the live Kickstarter page HERE
Further information:
A Pair of Tarkines Represent:
 

High-tech & versatility

: Crafted for elites, suitable for everything in-between.

 

Comfort:

As comfortable when worn with jeans as they are when running.

 

Odour Resistance:

Odour has a hard time sticking to our recycled plastic upper.

 

Machine Washable:

Pop them in the wash and they'll come out as good as new.

 

Super Foam Midsole:

'Future Foam' technology. Bouncy, lightweight, and durable.

 

Natural Design:

We mapped out the feet of hundreds of runners and designed our toe box, so it allows your toes to splay naturally.

 

Eco-friendly business ethos:

A new class of shoes.

 

Transparency:

Materials currently sourced from Europe and Asia and manufactured in Vietnam and China. We have an ambitious long-term plan of moving production to Australia.

 

A new level of corporate responsibility:

We are setting out to save some of the earth's wildest places and will be active and transparent in our efforts to fund various environmental groups.  Visit www.tarkine.com to learn more.

 

An Australian story:

100% Australian owned, inspired by Tasmania, designed in Fremantle, stored in Fremantle, shipped out from Fremantle, employing locals.