A column by Len Johnson – Runner's Tribe
I don't know if the crack of Wayde Van Niekerk's anterior cruciate ligament rupturing was heard all the way around the world, but it certainly reverberated from Cape Town at least as far as Queensland's Gold Coast.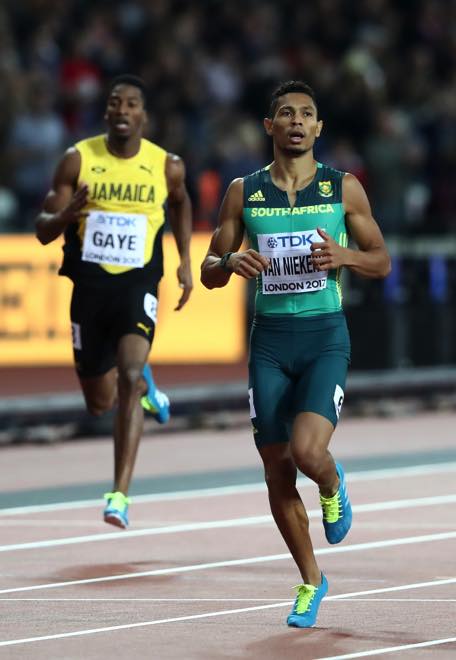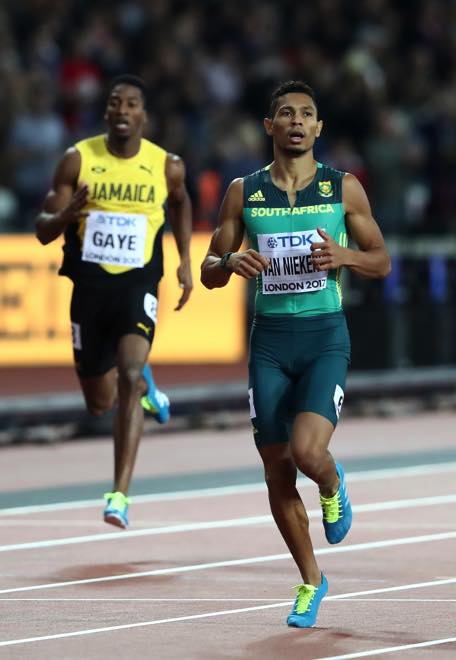 At one stroke, Van Niekerk tore his ACL, sustained medial and lateral meniscus tears, and delivered a sickening blow to the coming Commonwealth Games (though we are assured the Games will go ahead despite the South African sprinter's absence).
Devastating as the injury is to Van Niekerk personally, it was depicted as an equally damaging setback for the Games. Since winning the Olympic gold medal in the 400 metres in Rio last year in world record time and taking the world championships gold medal in London, Van Niekerk has been touted as the potential replacement superstar for Usain Bolt.
Bolt, of course, like Carl Lewis, Michael Johnson, Cathy Freeman, Rob de Castella and any number of international or national superstars will not be 'replaced'. As outliers, such champions are strictly one-offs; no-one 'replaces' them. Kenenisa Bekele followed Haile Gebrselassie as multiple world and Olympic champion, and world record holder, and Mo Farah replaced Bekele as multiple championship winner – but they were as different one from the other as chalk and cheese.
Champions do things their own way. Many wondered what on earth Van Niekerk was doing playing in a celebrity touch rugby game. After all, it's not as if Bolt would risk injury playing celebrity cricket or football (soccer) is it: oh, hold on, he did, regularly. Ditto busting a few dance moves on a pretty much nightly basis.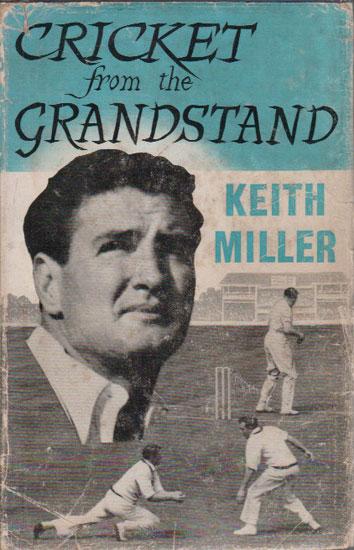 These things tend to become an issue only in retrospect. When I was growing up, I read a book by famous Australian cricket all-rounder Keith Miller. 'Cricket from the Grandstands' related Miller's views on the game post-retirement.
One anecdote remains in my mind to this day. It concerned Hampshire, who won their first English County Cricket Championship in 1961. Amid the euphoria, the team's captain was asked about their training regimen. "Wine, women and song," he declared in those simpler, pre-PC, times, before observing perceptively, "I bet that'll come back to haunt me if we don't win again next year."
They didn't; it did.
The potential impact on the Commonwealth Games is another matter. I'm sure Van Niekerk will be missed, but not as sure he will be missed all that much. He is only a potential superstar of the post-Bolt era, a known, even well-known, name, but not yet a household name.
Certainly Bolt was a household name after his first two championship successes, but those two triumphs comprised world record individual victories in both the 100 and 200 metres at the Beijing 2008 Olympics and Berlin 2009 world championships, as well as leading Jamaica to 4×100-meter sprint relay victories (though the Olympic one has since been annulled after a squad member re-tested positive).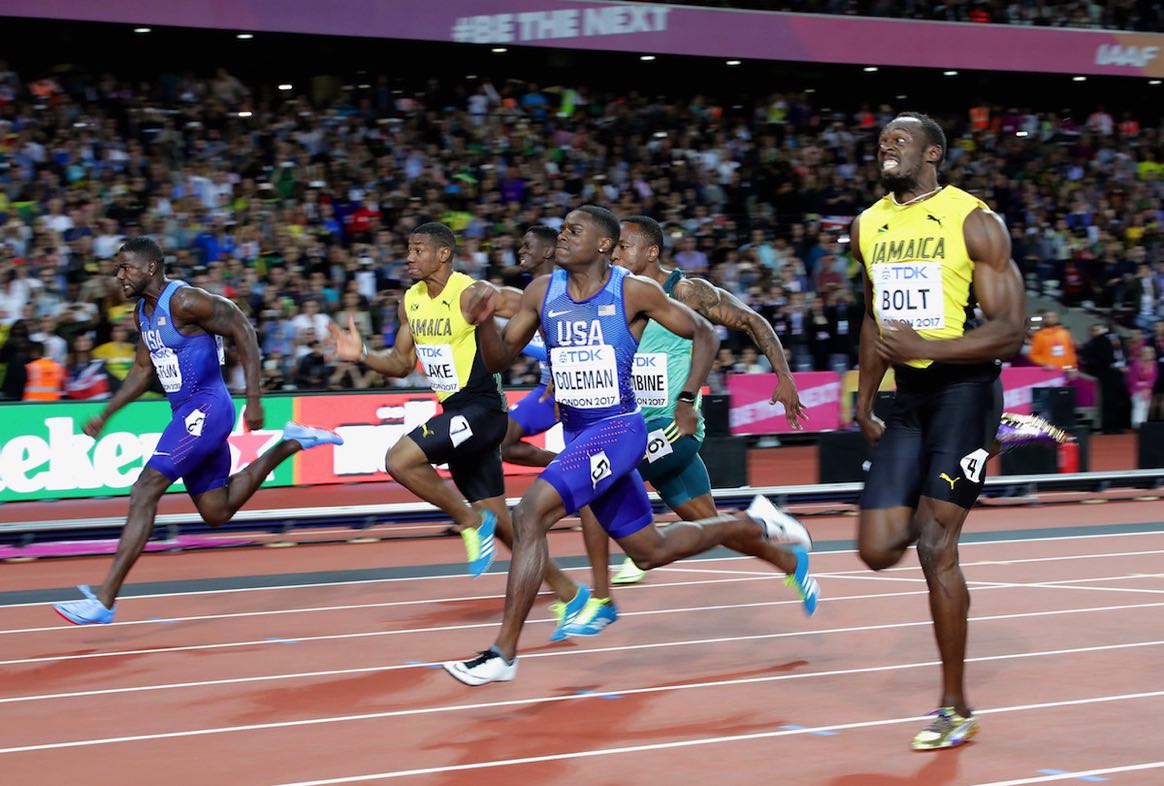 Van Niekerk has yet to make anything like that impact, though he would be closer if he had not fallen 0.02 seconds shy of emulating Michael Johnson's 200-200 double in London last year.
But the reaction that the Gold Coast Games had lost its star drawcard is of a kind with similar 'catastrophes', real or anticipated, to have befallen other major events in Australia.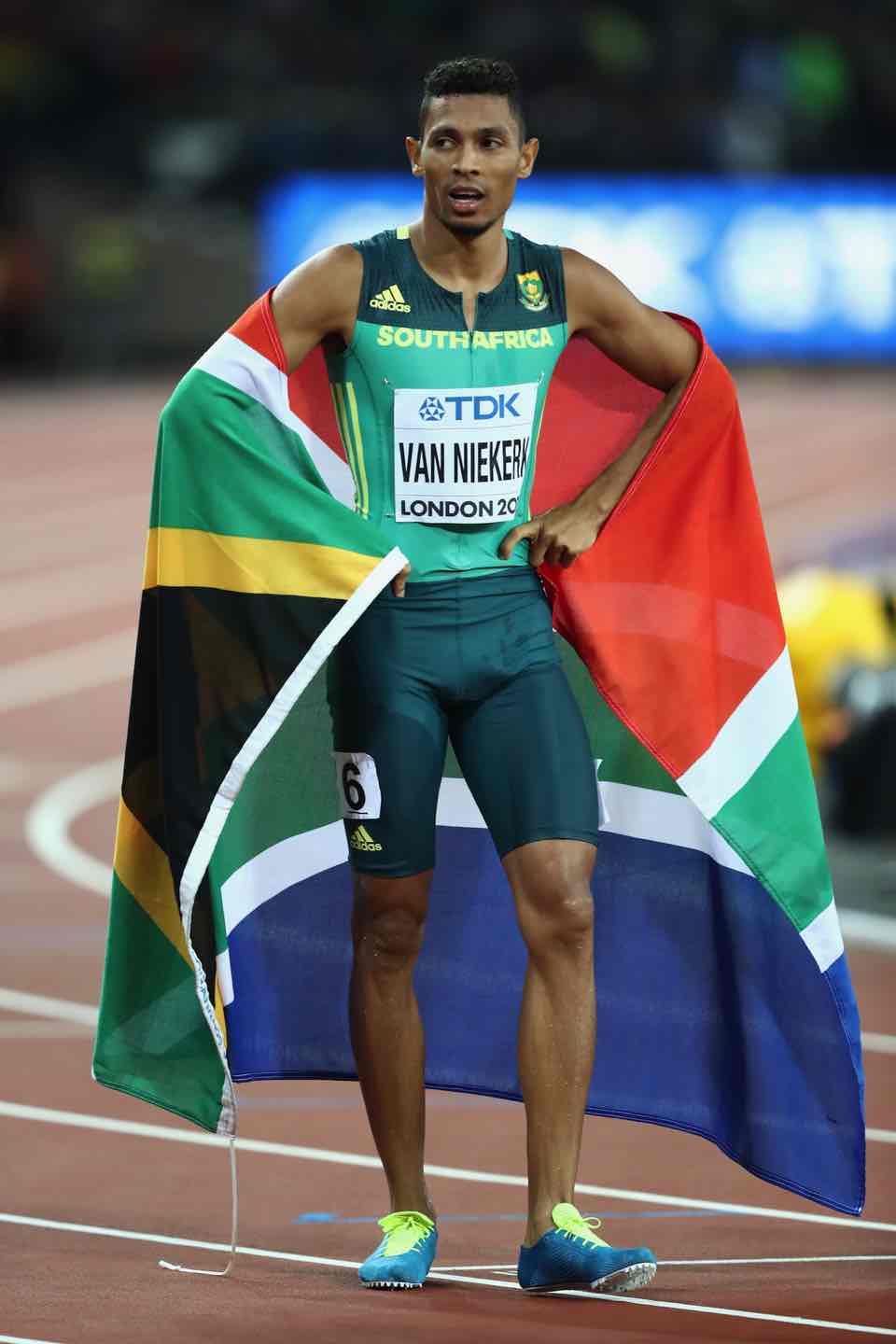 Almost invariably this proves to be an over-reaction. Indeed, reporting of the impact on the Commonwealth Games had a bit each-way. One piece alarmed with its assertion the Games had lost its biggest drawcard before offering the reassurance that London Olympic, and dual world, champion Sally Pearson would still be the headline act. Hmmm!
There hasn't been a major event staged in Australia that wasn't staring disaster in the face at some stage before or during, though, strangely enough, never after. The Melbourne 1956 Olympic Games were beset by organisational squabbles, saw the equestrian events hived off to Stockholm due to our strict quarantine laws, and faced constant threats from IOC president Avery Brundage of being taken away from us – all before becoming "best Games ever."
Melbourne also took place with the world still in seething turmoil over the Suez Canal crisis and consequent war and occupation. Some nations boycotted the Games.
Perth in 1962 was just too darned hot and the athletics went ahead without local superhero Herb Elliott, who announced his retirement at the ripe old age of 22 after winning the 1500 gold medal at the Rome 1960 Olympics. Didn't impact the takings over-much.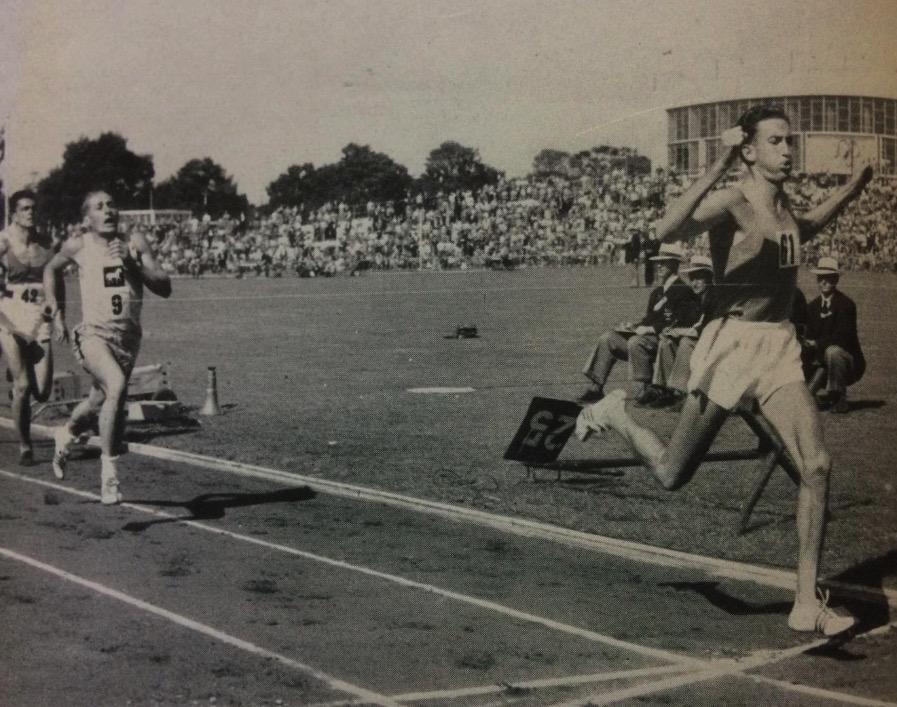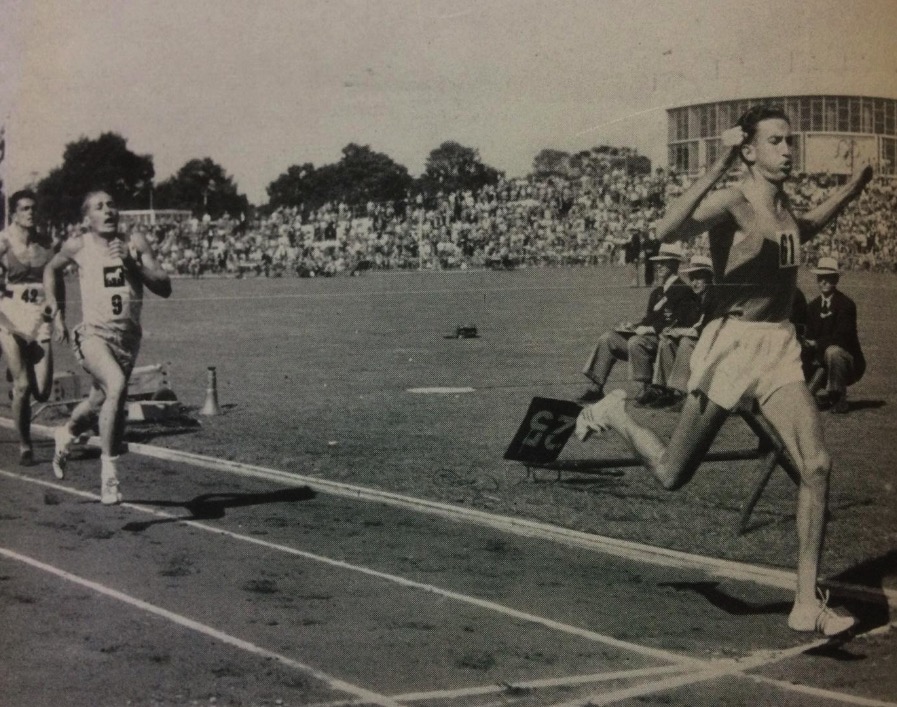 Brisbane's 1982 Commonwealth Games took place in the aftermath of Britain and Argentina's war over the Falkland Islands/Malvinas. With exquisite irony, the Falklands sent a team of shooters to the Games.
Sydney 2000 and the Melbourne 2006 Commonwealth Games were relative triumphs, even though they were still beset by shock-horrors stories of the – 'OMG, there's not enough tickets for everyone who wants to go'; or, 'star athlete(s) to stay outside overcrowded Village' variety.
I've had personal involvement with some of these conflated dramas, both as journalist and participant. My moment in the spotlight came at the 1985 World Cup when it was announced that Carl Lewis was not coming after all just days after it had been trumpeted that the world's greatest athlete (1985 version) would be running the relay.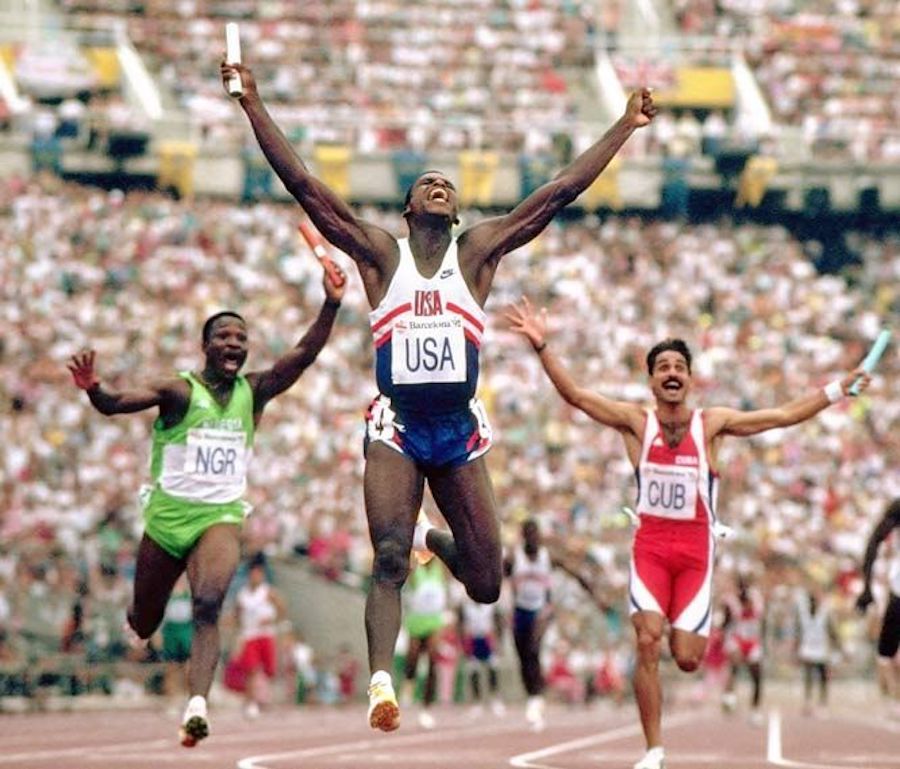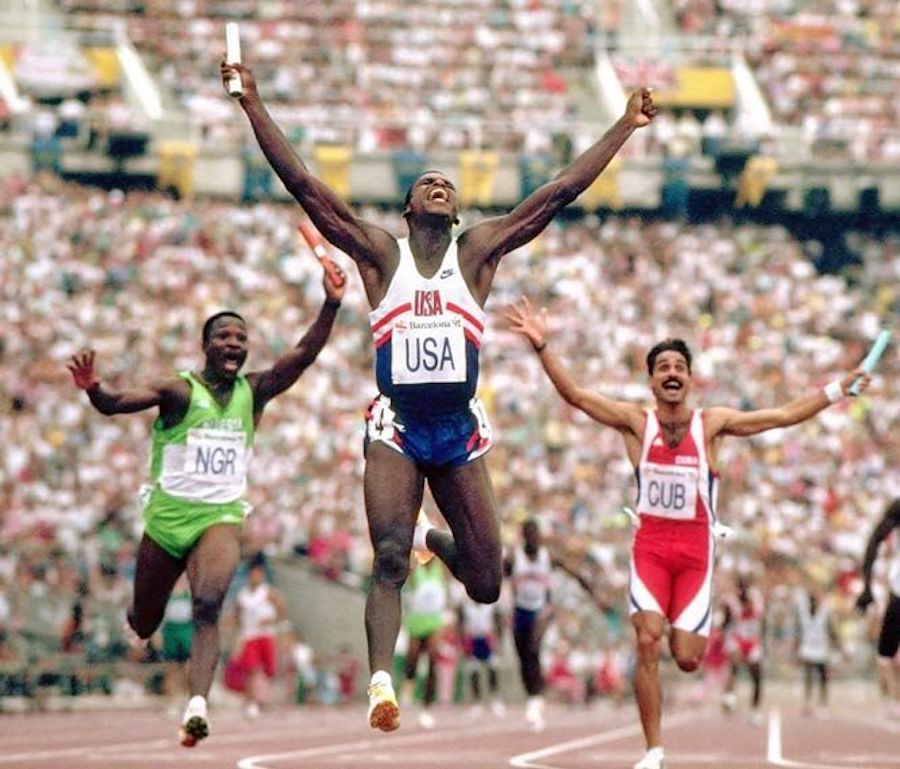 Fronting up as a local organising committee spokesperson, I was obliged to explain to a national television breakfast audience that the event would be going ahead despite this shattering news. All the while, I was positioned for the camera with one foot in a puddle of water. Guess which shoe had the hole.
I know the Commonwealth Games will be a success, even without Wayde Van Niekerk. I just hope the Gold Coast 2018 media spokespersons have waterproof footwear. It can rain quite heavily up there.
End
ABOUT THE AUTHOR
Len Johnson has been the Melbourne Age athletics writer for over 20 years, covering six Olympics, eleven world championships and six Commonwealth Games. He is also a former national-class distance runner. For over a decade Len has bee Runner's Tribe's lead columnist. Len also writes for IAAF. He has recently been named an Athletics Australia Lifetime Member. He is also the author of 'The Landy Era'.