"I think this area (anaerobic speed sessions) is the key to being a good 800m runner and being able to mix it on the world stage."  - Tamsyn Lewis Manou
Perhaps the key ingredient to be a top 800m runner is the possession of amazing lactic acid tolerance. More so than pure 1500m runners, 800m specialists need a highly refined anaerobic system to delay the build-up of lactic acid, and to clear it from the body quickly.
Runner's Tribe studied the training of 10 past and current champions; their respective key anaerobic sessions specific to 800m training are outlined in this exclusive feature article for Runner's Tribe Addict.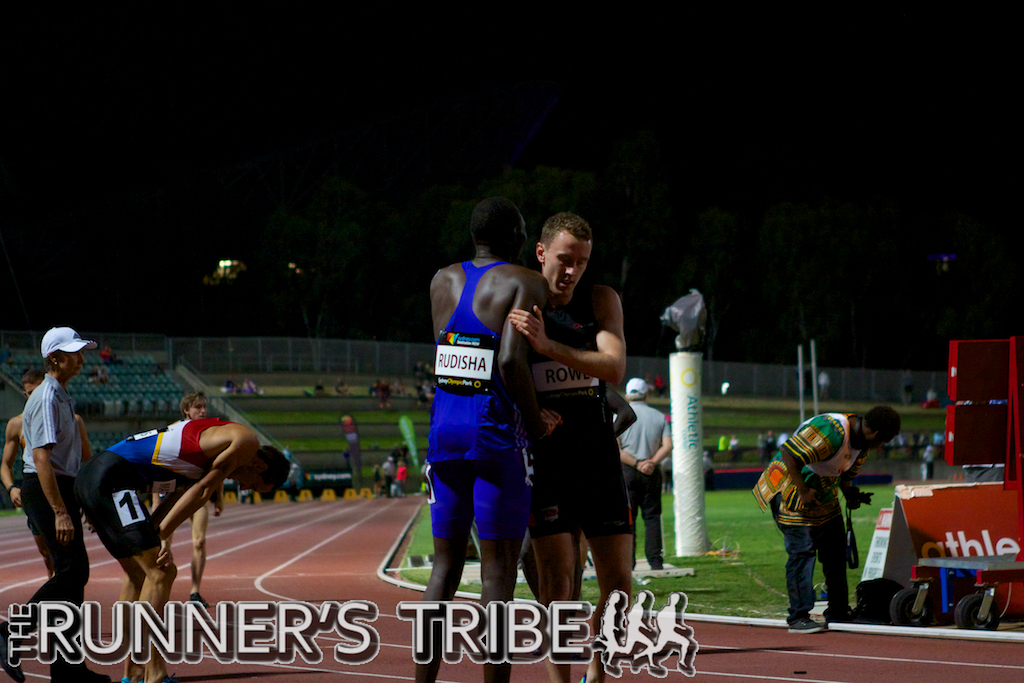 Athletes studied:
Tamsyn Lewis Manou
Seb Coe
Steve Ovett
Alberto Juantorena
Kelly Holmes
David Rudisha
Pamela Jelimo
Peter Snell
Wilson Kipketer
Nijel Amos
Tamsyn Lewis Manou – (World Indoor 800m Champ 2008 and PB 1:59.21)
"I think this area (anaerobic speed sessions) is the key to being a good 800m runner and being able to mix it on the world stage." 2 sets of:
500m (2 min recovery)
300m (2 min recovery)
400m
"All reps were done at 2minute 800m pace (15 seconds per 100m) with the last 100m of every rep done in sub 14 seconds.  4 minutes recovery between the two sets."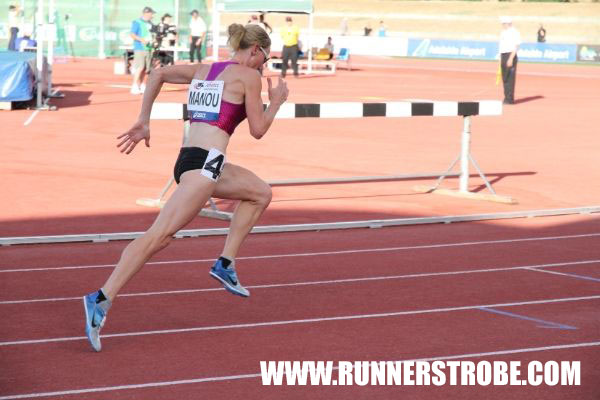 To read the full article please sign-up to Runner's Tribe ADDICT. Runner's Tribe pays our writers and film makers to create exciting and entertaining content. We are putting all RT ADDICT proceeds back into the platform. We have sourced the world's top writers and film makers to deliver any athlete, coach, parent or fan the ultimate portal for athletics education, enjoyment and inspiration. See for yourself at Runner's Tribe ADDICT. https://vimeo.com/358722025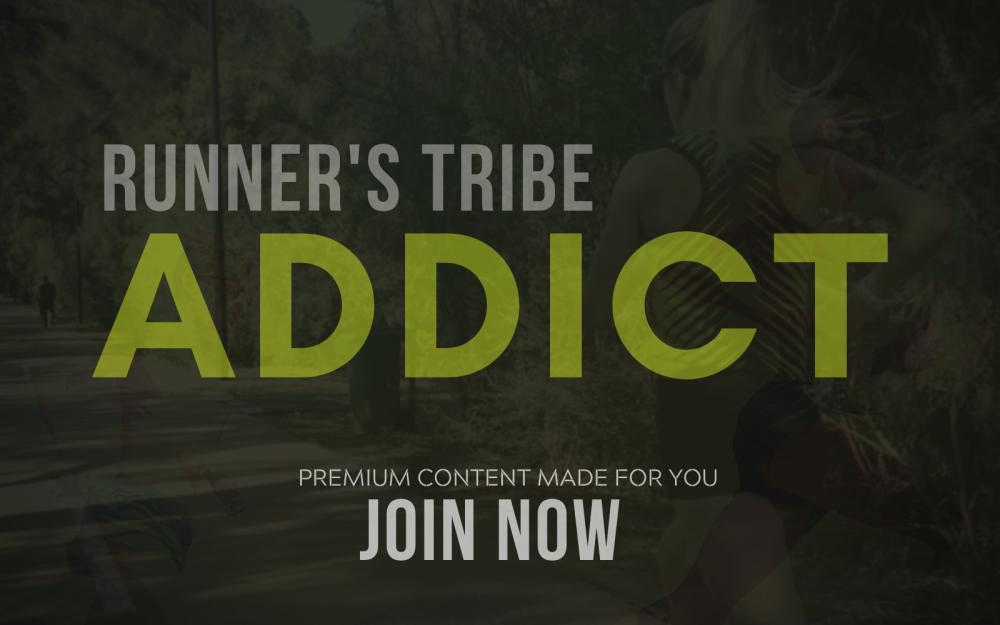 $9.95 AUD Monthly ($6.59 USD)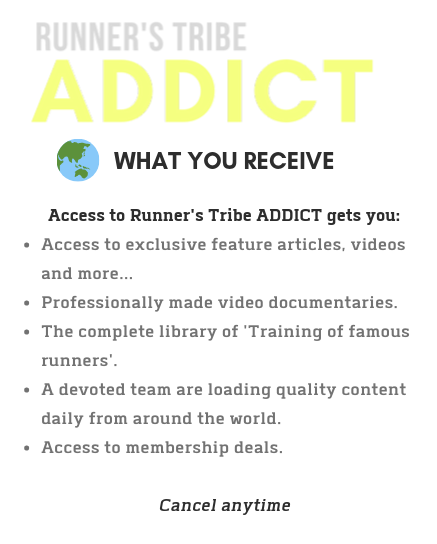 Yearly Plan (Worldwide) - BEST VALUE
$89.95 AUD Yearly ($59.56 USD)

$2.95 AUD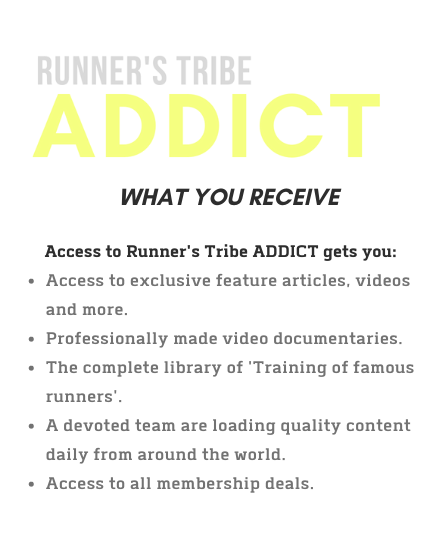 ALREADY A MEMBER? LOGIN BELOW