Ferdinand Omanyala, Africa's fastest man, is savoring the sweet fruits of his tireless dedication as he enjoys a well-earned off-season. Omanyala's journey through the past season was nothing short of extraordinary, marked by numerous achievements and commendable performances.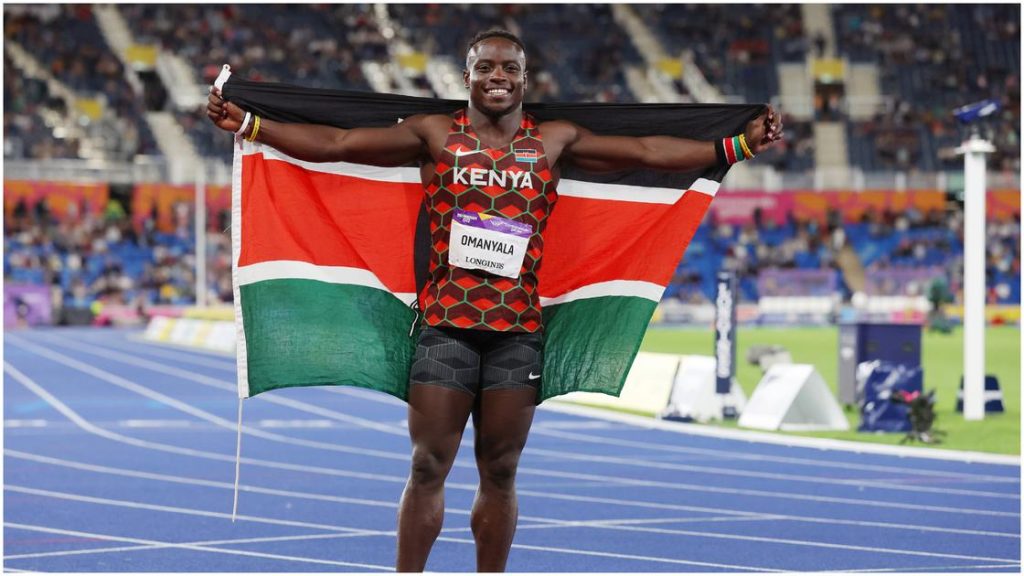 During the season, Omanyala came tantalizingly close to realizing one of his most coveted goals: clinching a gold medal at the World Championships in Budapest, Hungary. Although he finished seventh in the final of the men's 100m event, the day belonged to Botswana's Letsile Tebogo.
However, Omanyala's off-season plans are packed with exciting prospects. In an exclusive interview with Pulse Sports Kenya, he revealed, "I have a series of events lined up, including hosting a recent tennis tournament and attending a karate power girl tournament. We also participated in the Kisumu Heart and Cancer run, showcasing our dedication to community service. I'm looking forward to connecting with people and engaging in various charitable endeavors. Additionally, when schools break for holidays, we have plans to embark on a vacation to explore destinations worldwide."
Starting the season with an impressive indoor tour, the Commonwealth Games 100m champion secured victories in three out of four races he participated in, with a second-place finish in one event. His outdoor tour was equally remarkable, with impeccable time records that earned him the title of the fourth-fastest sprinter in the world at the season's close.
Omanyala graced numerous Diamond League Meetings, leaving an indelible mark at the Monaco Meeting, where he made history by becoming the first Kenyan to triumph in a 100m race on that prestigious stage. He continued to dazzle at the Kip Keino Classic, outshining his competitors and seizing the top honors on his home turf.
As he takes a well-deserved break during his off-season, the 27-year-old sensation is already strategizing his triumphant return for the 2024 Olympic Games in Paris, France. With unwavering determination and an impressive track record, Omanyala's future in sprinting shines as a beacon of hope and anticipation for fans around the world.