Amsterdam, Netherlands – The eagerly anticipated TCS Amsterdam Marathon is poised to be a remarkable showcase of talent, featuring two standout athletes, Birhanu Legese and Bernard Koech, at the helm. On Sunday, October 15, this prestigious World Athletics Platinum Label road race promises to deliver a thrilling competition. Meanwhile, Ashete Bekere, the women's contender, is seeking to etch her name in the annals of marathon history.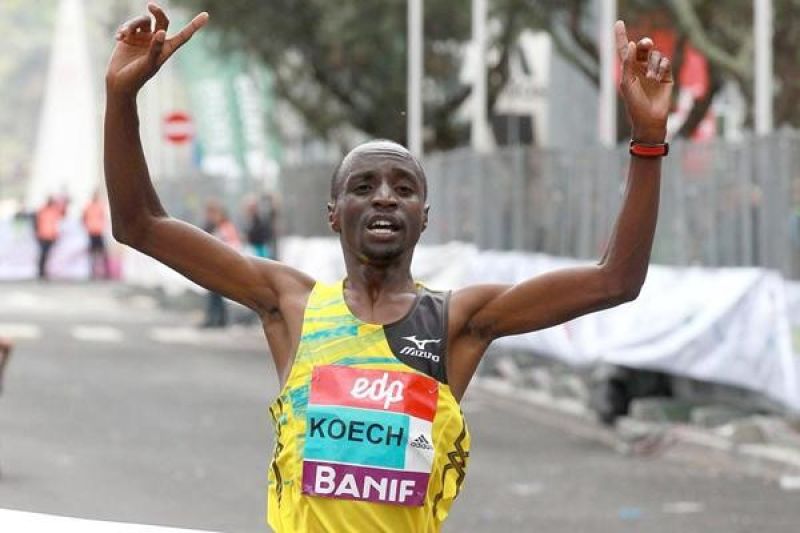 The event, set against the backdrop of the charming Dutch capital, boasts a strong field of competitors. Legese and Koech are among the nine sub-2:05 men vying for victory, while Bekere, along with fellow sub-2:19 runner Tiruye Mesfin, leads the charge among the women, with four other accomplished athletes who have dipped under 2:23.
Birhanu Legese, representing Ethiopia, is a two-time Tokyo Marathon champion. At the age of 29, he is determined to recapture his winning form after an unfortunate experience in the London Marathon earlier this year. In the lead-up to the London event, Legese displayed his prowess with a half marathon personal best of 58:59 in Barcelona. Notably, his marathon personal best of 2:02:48, achieved in Berlin in 2019, ranks him as the fourth-fastest marathon runner in history. With his sights set on the forthcoming Olympics in Paris, Legese is determined to set a blistering pace.
Expressing his aspirations, Legese stated, "I really want to run a fast time, with an eye on the Olympics," during a pre-event press conference.
Bernard Koech, hailing from Kenya, is another standout in the men's competition. He is determined to challenge the course record of 2:03:39 and brings a wealth of experience to the race. Amsterdam holds a special place in his heart, having secured second place in this event in 2021, where he achieved a personal best time of 2:04:09. This time ranks as the third-fastest in the history of the Amsterdam Marathon.
View this post on Instagram
Koech's compatriot Joshua Belet, who secured second place in the Hamburg Marathon earlier this year with a debut time of 2:04:33, joins him on the starting line. Ethiopian Lemi Berhanu Hayle, the 2016 Boston Marathon champion, brings his personal best of 2:04:33 from seven years ago to the competition. Additionally, the field features other sub-2:05 athletes, including Hailemaryam Kiros (2:04:41), Asrar Hiyrden (2:04:43), Cybrian Kotut (2:04:47), Barselius Kipyego (2:04:48), and Bazezew Asmare (2:04:57), who clinched third place in Amsterdam last year.
Domestic runner Khalid Choukoud has set his sights on achieving an Olympic qualifying time, expressing his eagerness to make his second Olympic appearance.
In the women's competition, Ashete Bekere, representing Ethiopia, is eager to add another accolade to her illustrious marathon career. Over the span of 12 years, she has claimed victories in Berlin, Valencia, and Rotterdam. Now, her focus is squarely on Amsterdam. Her personal best of 2:17:58, earned during a second-place finish in Tokyo last year, underscores her determination and experience.
Bekere's compatriot Tiruye Mesfin, who achieved her personal best of 2:18:47 in Valencia in December and secured a second-place finish in Hamburg in April, is expected to be a strong contender. The women's field also includes Dorcas Tuitoek of Kenya, the Hamburg Marathon champion with a personal best of 2:20:09, as well as Ethiopia's Sisay Meseret Gola, who achieved a personal best of 2:20:50.
The competition further boasts Ethiopian Atalel Anmut and Kenya's Marion Kibor, along with Linet Masai, the 2009 world 10,000m champion from Kenya, who achieved her personal best of 2:23:46 in Amsterdam in 2018. Additionally, Ethiopia's Sofia Assefa, a steeplechase silver medalist at the London 2012 Olympics, is set to make her marathon debut.
With such a formidable lineup of athletes, the TCS Amsterdam Marathon promises to be an exhilarating event that both fans and participants eagerly await.