In her early years as an athlete, Caster Semenya faced a relentless and controversial journey. The South African track sensation catapulted to global fame in 2009 when she clinched the 800m gold at the World Athletics Championships in Berlin, a remarkable feat at the tender age of 18. However, this momentous achievement was overshadowed by persistent questions about her gender, fueled by her extraordinary speed, muscular physique, and distinctive vocal tone. The global athletics governing body, formerly known as the IAAF (now World Athletics since 2019), mandated gender verification tests on the eve of her race due to mounting speculation and rumors.
Thus began a decade-long odyssey, marked by intricacies, that saw Semenya's journey from the highest echelons of the World Championships podium to the corridors of the European Court of Human Rights. It initiated a pivotal battle with World Athletics over her right to compete and entailed a closely monitored medical treatment regimen that left her, in her own words, "like the walking dead."
In the months following the Berlin Championships, leaked test results cast a shadow over Semenya's achievements. Blood tests indicated that her testosterone levels were three times higher than those of the average woman. Subsequently, her medical examination results, published in Australian newspapers, suggested that she might be a "hermaphrodite" with internal testes and no womb. After nearly a year of uncertainty, the IAAF announced in July 2010 that they had reached an agreement with Semenya to permit her to compete at the elite level.
This agreement involved a regimen of hormonal contraceptives, an aspect undisclosed to the public by either Semenya or the IAAF. She began taking these hormones covertly in late 2009 to lower her naturally elevated testosterone levels to a level acceptable to the IAAF. The side effects were grueling, as she described it: "You're living every day with a sore body. Your stomach is burning, you're having panic attacks, you're sweating." Semenya initially used a gel, later switching to a contraceptive pill.
View this post on Instagram
In an interview conducted over Zoom, Semenya, appearing relaxed in a white T-shirt and a simple gold chain, passionately detailed her ordeal. She described how there were days during her hormone therapy from 2009 to 2015 when she struggled to get out of bed. This was a stark contrast to her natural aptitude for sprinting in her youth when she dreamed of becoming a professional football player. Nevertheless, to meet the IAAF's requirements, she had to endure the side effects and lower her testosterone levels, even at the cost of her well-being.
Semenya didn't mince words when expressing her frustration with the IAAF, specifically calling out the organization's president, Sebastian Coe, and health and science department director, Dr. Stéphane Bermon. She asserted that they should experience the medication's effects firsthand before passing judgment on her situation.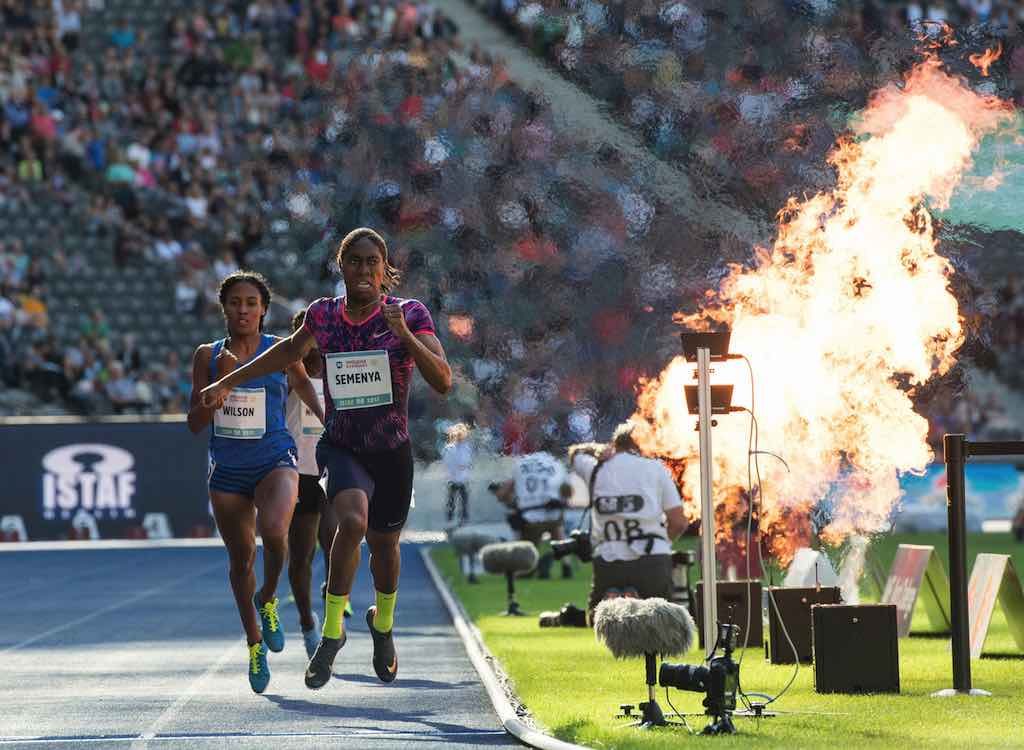 Amidst the adversity, Semenya found the strength to persevere. She declared that when people try to bring you down, you must rise above it and face the negativity head-on.
Semenya's new memoir, "The Race to Be Myself," delves into the scrutiny, ridicule, and abuse she endured throughout her career. Her gender was continually questioned, and she made it unequivocally clear that she was a woman. She was born with a vagina, grew up as a girl, and believes that people should embrace their individuality rather than conform to societal expectations of appearance and behavior.
The complex nature of Semenya's situation defies simple categorization. She rejects the labels of intersex or athletes with differences in sexual development (DSD) used by the media and medical professionals. She identifies herself as an African woman and resists the idea of neatly categorizing people based on European beliefs. She insists that having a "disorder" does not diminish her identity as a woman, emphasizing that being different doesn't make someone less of a woman.
Semenya's fortunes began to change in 2015 when a temporary ruling by the Court of Arbitration for Sport (CAS) suspended the IAAF's hyperandrogenism regulations for two years. This newfound freedom allowed her to cease hormone therapy. She went on to secure an 800m gold at the 2016 Rio Olympics and a 1500m bronze at the 2017 World Championships.
As Semenya looks back on her tumultuous journey, she remains steadfast in her belief that requiring female athletes to undergo medication is harmful and unhealthy. She defied the odds, persisted through adversity, and continued to compete at the highest level despite the physical and emotional toll it exacted.
Semenya's story serves as a powerful testament to the resilience and the unyielding spirit of a remarkable athlete who overcame incredible odds to continue pursuing her passion – running.