In a shocking turn of events, the Athletics Integrity Unit (AIU) handed down a five-year ban to the celebrated Kenyan distance runner Agnes Jeruto Barsosio, who claimed victory at the 2022 Nairobi City Marathon. The punitive action stems from discrepancies detected in her Athlete Biological Passport (ABP) during an extensive nine-year period of blood tests.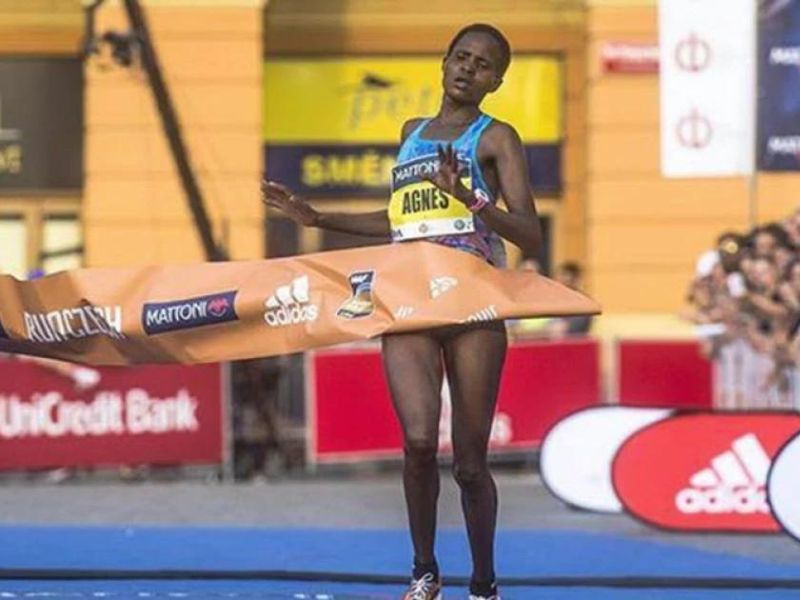 Originally, Barsosio faced a daunting six-year suspension—four years for ABP rule violations and an additional two years for the presence of a prohibited substance. However, her admission of guilt resulted in a one-year reduction in her penalty. Consequently, her achievements, including her prestigious Nairobi City Marathon title, earned on May 9, 2022, have been invalidated, and she is required to forfeit the substantial Sh6 million prize money.
This severe sanction poses a grave threat to Barsosio's athletic career. At 41 years of age, she faces the possibility of returning to competitive running at 46 when her suspension concludes. This ban serves as a sobering reminder of the repercussions of breaching anti-doping regulations, even for accomplished athletes.
View this post on Instagram
The AIU's investigation into Barsosio's ABP involved the analysis of 12 blood samples taken from the athlete between July 10, 2013, and November 30, 2022. The ABP revealed an atypical passport finding within the Anti-Doping Administration and Management System (ADAMS). The findings were subsequently subjected to a comprehensive two-step review process—an initial assessment by a single expert and then a more in-depth review by a panel of three experts.
These experts identified irregularities in the blood samples that indicated potential blood manipulation in preparation for competition. Notably, variations were detected in blood samples collected in May 2022, shortly after Barsosio's participation in a marathon in Nairobi, Kenya, as well as in August 2022, and late October and early November 2022, coinciding closely with planned marathon competitions.
The expert panel reached a unanimous conclusion, declaring Barsosio's actions as "likely doping." This joint expert panel opinion, dated April 23, 2023, marked a pivotal moment in her case.
Upon being informed of the AIU's findings, the 41-year-old athlete returned an admission form, acknowledging the anti-doping charges leveled against her. She chose not to defend her Nairobi City Marathon title after being notified of the charges on May 4, 2023.
Initially, Barsosio had provided a written explanation to account for the irregularities in her ABP, attributing them to altitude changes within Kenya, irregular menstruation, fluctuating training routines, and variations in her diet, particularly in relation to iron-rich foods. However, after an exhaustive review, the independent AIU panel reached the unsettling conclusion that the ABP's irregularities likely stemmed from the use of a prohibited substance or method—specifically, blood doping.
The AIU, in its statement, emphasized that Barsosio's passport provided substantial evidence of her use of a prohibited substance, specifically an erythropoiesis-stimulating agent (ESA) like recombinant erythropoietin (EPO), or a prohibited method on multiple occasions.
Agnes Jeruto Barsosio's suspension sends a clear message about the stringent anti-doping measures in place to protect the integrity of athletics. Her case serves as a stark reminder of the consequences that follow violations of anti-doping regulations and underscores the ongoing battle against doping in sports.