In a remarkable display of stamina and determination, Andy Symonds and Sara Escobar-Carron emerged as victors at the Wild110 event of Wildstrubel by UTMB 2023, sealing their places at next year's UTMB World Series Finals.
Wild110: A Test of Endurance in the Swiss Alps
The Wild110, the flagship race of the Swiss weekend spectacle, presented runners with an arduous 113km course, including an imposing 6,600m of elevation gain around the stunning Wildstrubel massif in the Swiss Alps.
British athlete Andy Symonds conquered this daunting course with a remarkable time of 12 hours, 51 minutes, and 27 seconds, securing victory with a slim ten-minute lead. Meanwhile, Swiss contender Sara Escobar-Carron dominated the women's race, finishing nearly an hour and a half ahead of her nearest competitor, with a notable time of 15 hours, 33 minutes, and 9 seconds.
Grit and Tenacity
Andy Symonds, hailed as a pre-race favorite, asserted his dominance from the outset, positioning himself among the front-runners as the race kicked off in Crans-Montana. From the descent to Kandersteg (43km), descending from the peak of Gemmipass, Symonds surged into the lead. However, a challenging descent from Bunderchrinde to Adelboden (59km) briefly saw him slip to third place. Unfazed, Symonds mounted a remarkable comeback with another demanding climb, retaking the lead as he reached Sillerebühl (69km) and maintaining it until the finish line.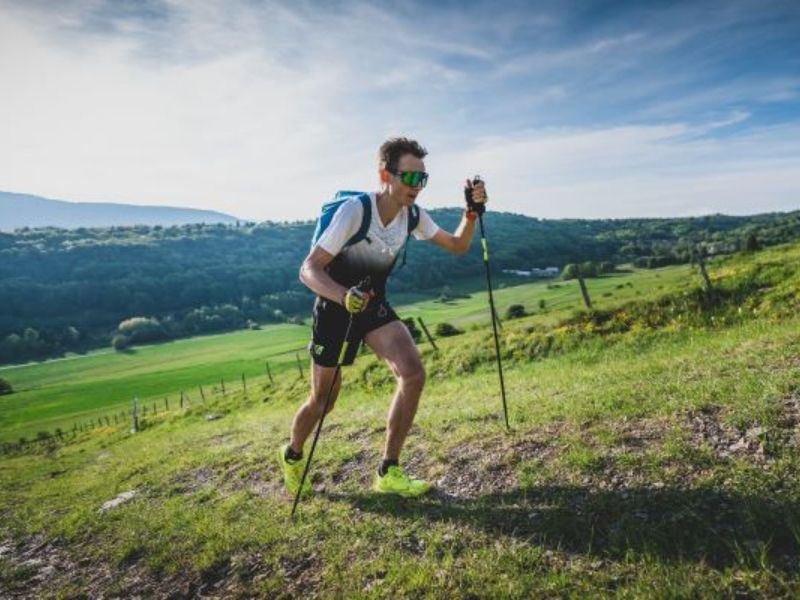 French runner Baptiste Coatantiec secured an impressive second place, finishing just ten minutes behind Symonds, with a solid time of 13 hours, 1 minute, and 38 seconds. Italian athlete Gilles Roux clinched the third spot, crossing the finish line in 13 hours, 9 minutes, and 24 seconds.
"After the race, I couldn't be happier," Coatantiec exclaimed. "The landscapes were awe-inspiring, with breathtaking 35-meter waterfalls scattered throughout. It was truly an unforgettable day!"
Escobar-Carron's Home Victory
The picturesque Wildstrubel region spans both the Berne and Valais cantons of Switzerland, and it's the latter that women's champion Sara Escobar-Carron proudly calls home. She dominated the women's field from start to finish in the Wildstrubel by UTMB Wild110, ultimately returning to Crans-Montana as the champion with a remarkable effort of 15 hours, 33 minutes, and 9 seconds, securing her 18th place overall.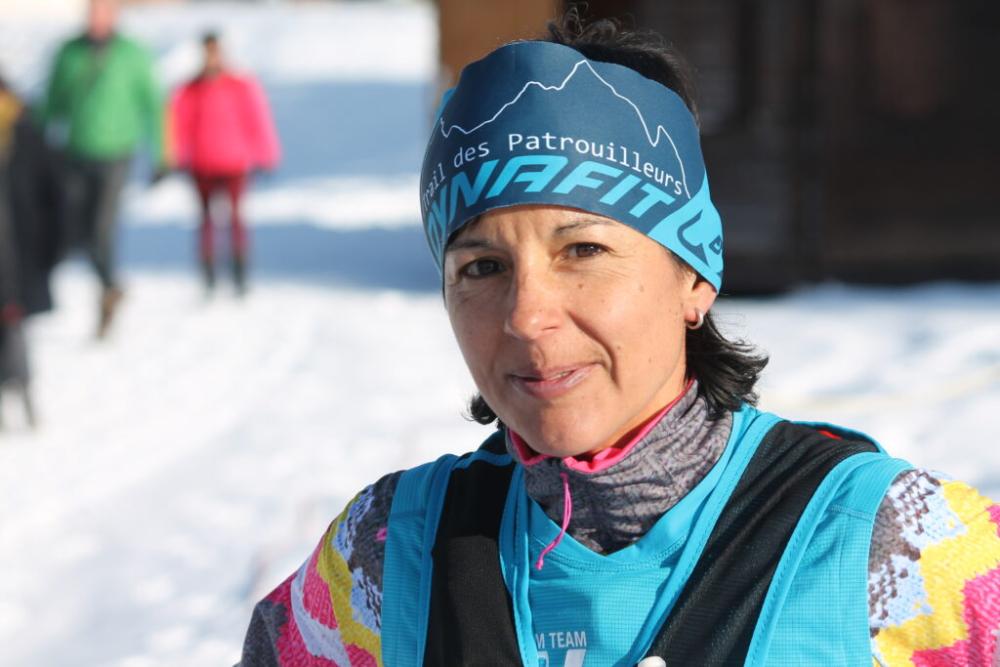 "Efficient pit stops, enthusiastic support, and moments of laughter to relax; that was the winning formula," Escobar-Carron shared on Instagram after her remarkable win. "This victory is not only a first for me but also a memorable moment for my loved ones, who eagerly awaited my arrival in Crans-Montana!"
View this post on Instagram
In the women's field, it was a Swiss one-two, with Kathrin Goetz securing the silver medal with a time of 16 hours and 59 seconds. Charlotte D'Alencon claimed the third spot.
Thrilling Races Across the Board
The Wildstrubel by UTMB event provided excitement in various races, including the Wild70k, Wild50k, and Wild20k, each offering runners a chance to experience the breathtaking Swiss Alps.
In the Wild70k race, Frenchman Aurélien Dunand-Pallaz clinched a narrow victory, narrowly defeating Swiss athlete Ramon Manetsch by just over a minute and a half. In the women's division, another French athlete, Anne-Lise Rousset, secured the title, finishing just under an hour behind the overall winner.
Germany celebrated a double victory in the Wild50k, with Benedikt Hoffman and Daniela Oemus taking top honors and securing their spots at the UTMB World Series Finals for the OCC. In the women's Wild20k race, a German athlete, Franziska Althaus, emerged as the victor, while Swiss runner Cesar Costa claimed victory in the men's category.
Wildstrubel by UTMB 2023 Results
Wild110 Men's Results
Andy Symonds (GBR) – 12:51:27
Baptiste Coatantiec (FRA) – 13:01:38
Gilles Roux (ITA) – 13:09:24
Wild110 Women's Results
Sara Escobar-Carron (SWI) – 15:33:09
Kathrin Goetz (SWI) – 16:00:59
Charlotte D'Alencon (FRA) – 03:30:39
Andy Symonds and Sara Escobar-Carron's winning achievements at Wildstrubel by UTMB 2023 not only garnered them well-deserved praise but also invitations to the famous UTMB World Series Finals the following year. It was a captivating weekend of athletics. These outstanding accomplishments in the Swiss Alps are proof of the athletes' unshakable spirit and tenacity on the international arena.