Brisbane, Australia; April 16, 2023 – Delta Amidzovski is now a step ahead of athletics royalty in her race to sprint hurdling dominance, with the 16-year-old demolishing the Australian Under 18 record of Olympic great at the 2023 Chemist Warehouse Australian Junior Championships today in Brisbane.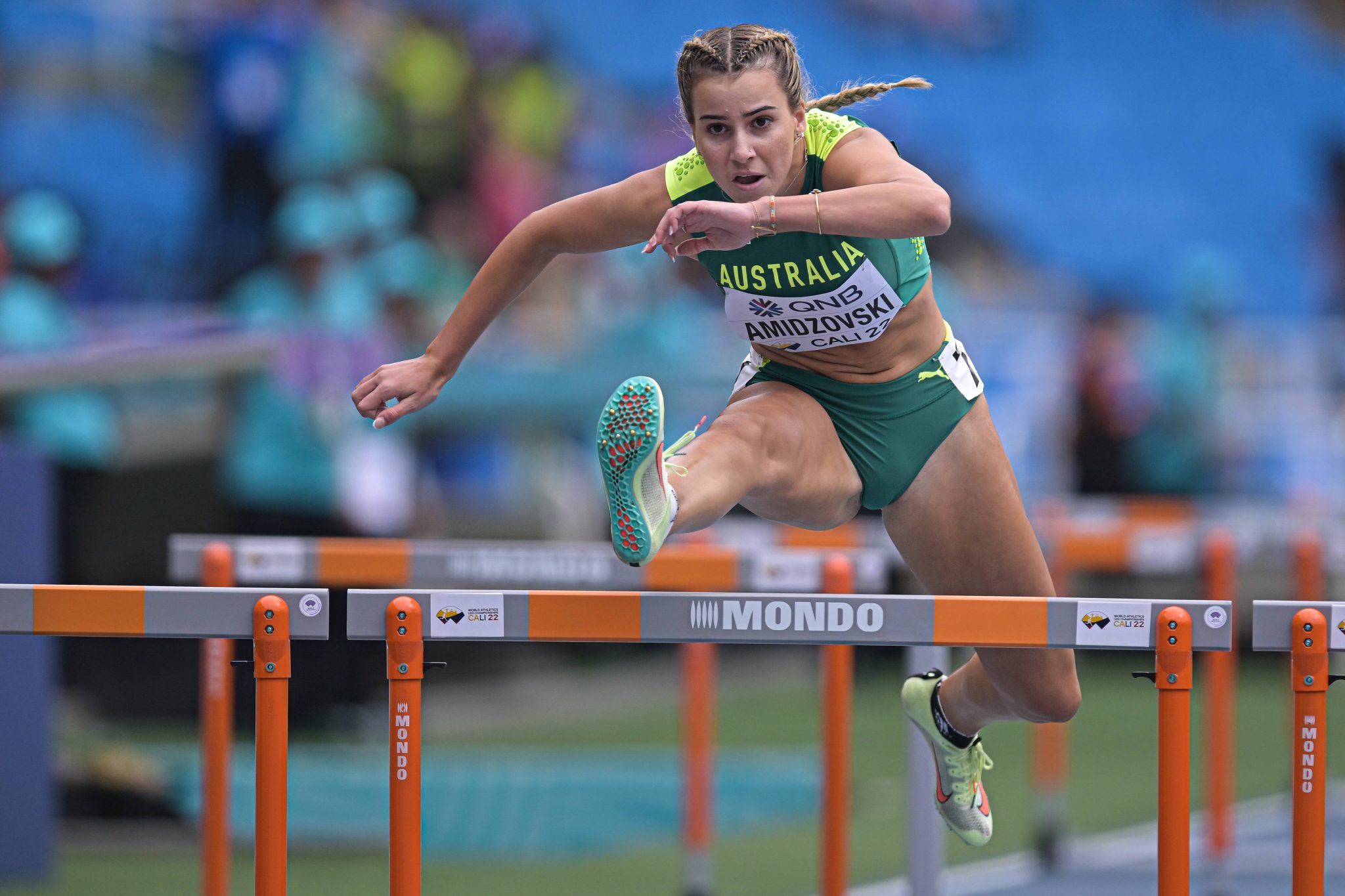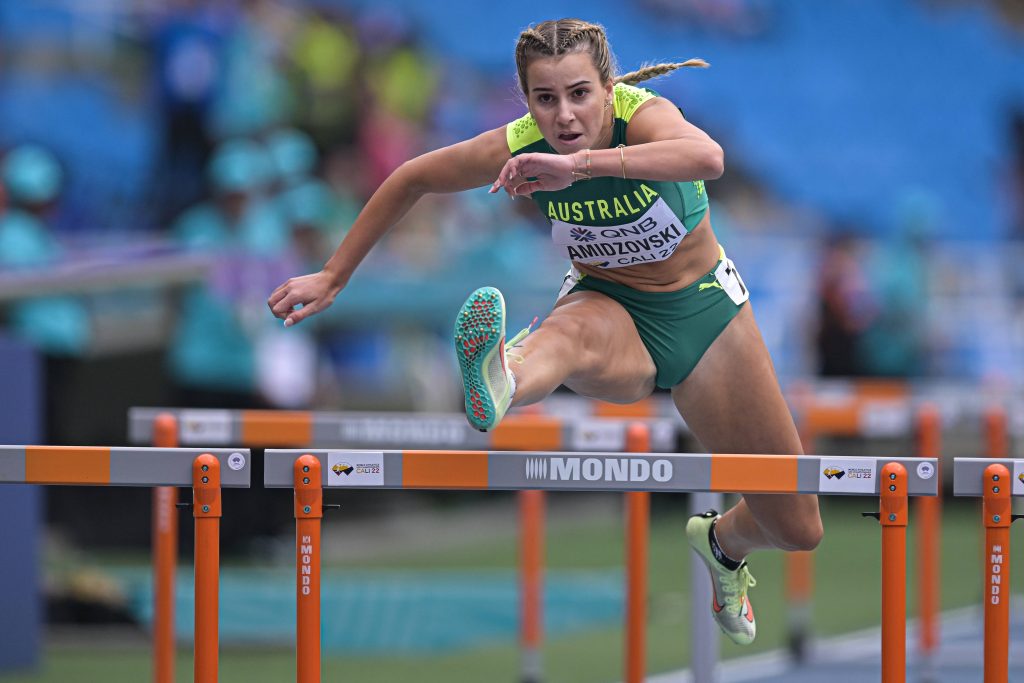 The record was not the only one broken on the final day of competition, with Queenslander Jack Love following suit to claim gold and the Australian Under 18 record in the 400m Hurdles just hours later.
Her second gold medal feat of the meet after leaping to victory in the Women's Under 18 Long Jump title yesterday, the Year 11 student from Albion Park stopped the clock in the Women's 100m Hurdles in a time of 13.02 (+1.8), slashing 0.12-seconds off Pearson's time from 2003.
En route to gold, Amidzovski punched in her fourth hurdles qualifier for the Commonwealth Youth Games and defeated New South Wales teammate Jasynta Lampret by 0.47, while Amali Butcher (VIC) crossed the line third for bronze.
"I was just about to cry at the finish line, it's such a blessing," Amidzovski said.
"You put in so much hard work and see it all pay off. It's an indescribable feeling. Sally has always been an idol. She's the best Australian hurdler of all time, so to break her record is a dream come true for any athlete."
View this post on Instagram
Coming into the Championships with a 13.42 lifetime best, the youngest member of the Australian team at the 2022 World Athletics Under 20 Championships said the record was not on her radar until she landed in Brisbane this week.
"I hadn't really looked [at the record] until I came here but my Dad just said go for it. He said give it everything you can. I didn't think I would get it but the fact that I did it, I'm really happy. I've got a while to keep improving on this too. Hopefully the next 8 months will go well for me."
Queenslander Jack Love stunned crowds when running to victory and an Australian Under 18 record in the Men's 400m Hurdles, clocking 51.62 to lower fellow Queenslander Sasha Alexeenko's record from December of 2008.
In what was one of the most competitive races seen at an Australian Junior Athletics Championships, silver medallist, New South Welshman Matthew Hunt equalled the previous record with a 51.75-second run.
Of the new record, Love said: "My personal best coming in was 52.6 but I knew I had it in the bag, there were just a couple of things I needed to touch up in training. I stayed consistent in training, I was expecting to do my best today but I didn't expect an Aussie record."
View this post on Instagram
"My goal was to get to the 200m mark consistent and stay smooth all the way around the bend, then just bring it home and I managed to do that well."
The 2023 Chemist Warehouse Australian Junior Athletics Championships ran from 13-16 April. The meet was supported by the Queensland Government through Queensland Tourism and Events as well as the Brisbane City Council.
For more information, interview requests or high resolution images, please contact:
Sascha Ryner
Athletics Australia
M: +61 416 858 419
E: sascha.ryner@athletics.org.au
Thanks to: Athletics Australia