Iten, Elgeyo Marakwet County — A well-known New Zealand athlete, Zane Robertson, aged 33, renowned for his prowess in middle and long-distance running, has landed in legal trouble as local authorities uncovered an unlicensed AK-47 rifle and 23 rounds of ammunition at his residence on the outskirts of Iten, a town celebrated for nurturing world-class athletes.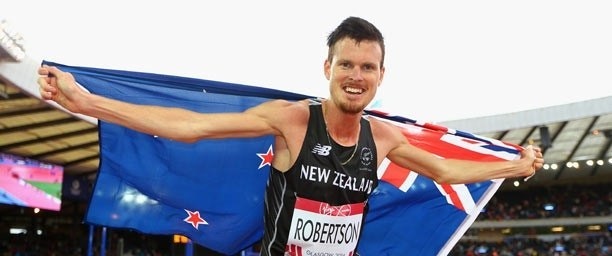 The arrest unfolded following a grievous sexual assault complaint filed by a woman who accused Robertson of assaulting her during a house party the previous day. Confirming the incident, Tom Makori, the Police Commander of Keiyo North sub-county, indicated that the firearm was discovered during Robertson's apprehension for questioning in connection with the sexual assault allegations.
Makori shared, "The individual in question has been residing in Kenya for an extended period, having purchased land and constructed his residence here. Our initial investigations strongly suggest that the AK-47 found in his possession lacked the necessary licensing."
He added, "Initially when the police sought to arrest him regarding the sexual assault complaint, he resisted opening the door. However, after gaining entry, law enforcement officers stumbled upon the firearm."
Makori confirmed that the foreign national is presently in custody at the Iten police station for extensive questioning. "Our plan is to present him in court tomorrow, and there might be a need to request an extension to complete our investigative procedures," he stated.
This regrettable incident marks another challenging episode in Robertson's career, following an eight-year ban imposed by the New Zealand Sports Tribunal earlier this year. The tribunal's decision was tied to allegations of Robertson attempting to manipulate the doping control process. Notwithstanding these setbacks, Robertson remains a prominent figure in New Zealand's athletic history, holding records in the marathon, half-marathon, and 10km races.