American runner Mike McMonagle and Canadian runner Alissa St-Laurent have etched their names in the annals of running history as the winners of the prestigious Grindstone Running Festival's 100-mile race by UTMB held this past weekend. Their achievement is a remarkable demonstration of unwavering endurance and unyielding determination.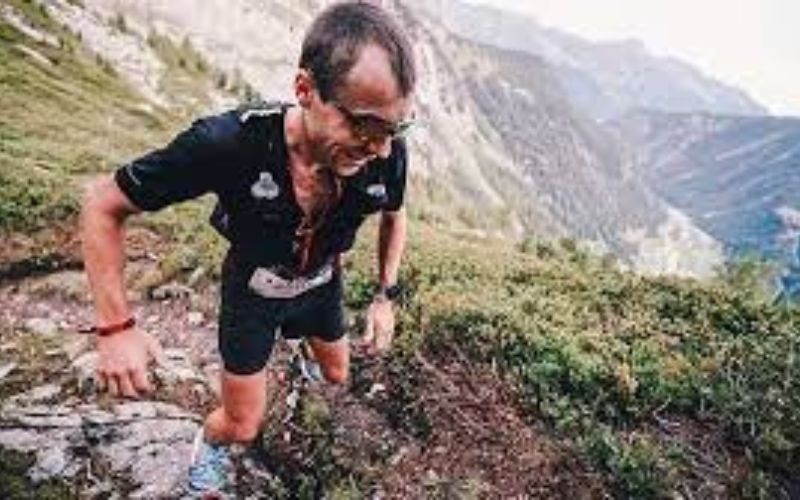 The Grindstone by UTMB event, a fixture in the world of trail running, also served as a pivotal triple-qualifier for the highly esteemed titles of Western States, Hardrock 100, and the UTMB World Series Finals.
McMonagle showcased his extraordinary talents, crossing the finish line in a remarkable time of 19 hours, 10 minutes, and 6 seconds. This victory marked his triumphant return to the UTMB Index, where his previous conquest was at the Scout Mountain Ultras in 2021. Notably, McMonagle had also clinched victory at the Hellgate 100 in 2019. His strategic race approach saw him taking the lead at the Dowells Draft Aid Station, located 72.5 miles into the grueling race.
McMonagle, who was highly anticipated as a formidable contender in the 100-mile race, ultimately secured victory with a commanding lead of 40 minutes and 47 seconds over his compatriot, Grant Barnette. Barnette, a previous participant in the UTMB Mont Blanc CCC race in 2022, had initially led the race but was overtaken by McMonagle after eight hours of intense competition.
Completing the American 1-2-3 on the podium was Joey Miller, who finished a commendable third place, trailing by one hour, three minutes, and seven seconds behind the second-place finisher. Miller boasts an impressive track record with three UTMB Index accolades, having secured victory at the Cruel Jewel 100 in 2022, Burning River Endurance in 2019, and Land between the Lakes, also in 2019.
View this post on Instagram
It is worth noting that McMonagle, Barnette, and Miller have now earned coveted positions at the UTMB Worlds Series Finals in 2024, in addition to gaining opportunities to participate in the lotteries for both Western States and Hardrock.
On the women's side, Alissa St-Laurent demonstrated her exceptional abilities, dominating the 100-mile race with a remarkable time of 24 hours, 39 minutes, and 2 seconds. St-Laurent's victory marked her third consecutive win on the UTMB Index, following triumphs at the Kodiak Ultra Marathons in 2022 and The Klondike Ultra in 2022. Her outstanding performance left her closest competitor, Shelby Johnson of the United States, trailing by a significant one hour, 39 minutes, and 50 seconds. Johnson, whose previous UTMB Index victory was at the Secret Beach 100K in 2019, secured a strong second-place finish in a time of 26 hours, 17 minutes, and 52 seconds.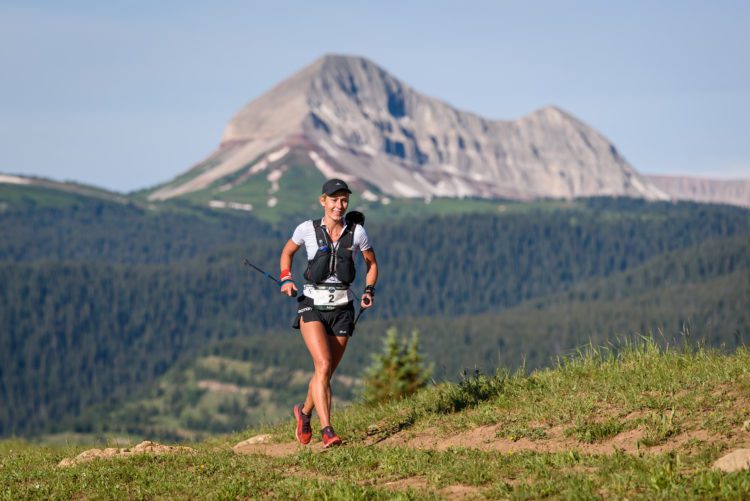 Serena Eley, another promising athlete, claimed the third position, finishing one hour, 35 minutes, and 47 seconds behind St-Laurent. Eley's podium finish at Grindstone by UTMB adds to her growing list of accomplishments, which include a notable performance at the Angeles Crest 100 Mile Endurance in 2017.
Much like their male counterparts, St-Laurent, Johnson, and Eley have all solidified their places at the UTMB World Series Finals in 2024, with the added opportunity to participate in the lotteries for Western States and Hardrock.
In the 100K races, Caleb Olson and Lotti Brinks emerged victorious, demonstrating their exceptional abilities in a challenging race environment. Olson posted an impressive time of 8 hours, 54 minutes, and 43 seconds, while Brinks completed the race in 10 hours, 37 minutes, and 25 seconds. Additionally, Brandt Boggs and Hollyann Swann secured victory in the 21K events.
The Grindstone by UTMB event once again showcased the incredible talent and unwavering dedication of trail runners from around the world. The achievements of Mike McMonagle and Alissa St-Laurent will undoubtedly be celebrated as a testament to their extraordinary endurance and competitive spirit.