On March 2, Scottish athletics sensation Laura Muir is poised to captivate her home crowd at the Emirates Arena as she readies herself for the 3000m final. This event promises to be a marquee spectacle, marking the culmination of major championships just before the grand stage of Paris 2024.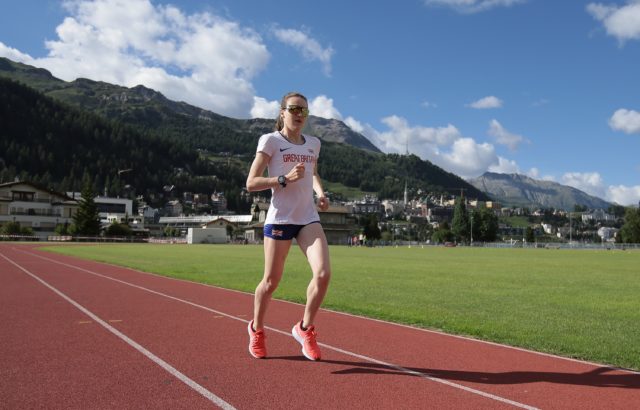 With the upcoming Olympics in mind, Muir has chosen to forego her renowned 1500m event, a category where she holds distinguished British records, both indoors and outdoors. The reasoning behind this strategic decision is crystal clear: competing in the 1500m would entail running a preliminary heat, a factor that might not align harmoniously with her broader plans for the year.
In her own words, "Naturally, it's an Olympic year, and all the attention will be directed toward Paris in terms of our training camps and race schedules. However, after a thorough evaluation with my coach, we jointly agreed that Glasgow 2024 presents an irresistible opportunity. After scrutinizing the schedules for the week and dovetailing them with our overarching plans leading up to Paris, we have concluded that the 3000m, with its straight final format, is the optimal choice for me. I eagerly anticipate the challenge and hope that a few fellow Scots can join me on the GB and NI team."
Muir's commitment to this event puts her in esteemed company, alongside her former training partner Jemma Reekie and the illustrious Scottish middle-distance star Neil Gourley. Gourley, who clinched the Men's 1500m silver at the European Indoors last March, earned his qualification through stellar performances in the 2023 World Indoor Series.
View this post on Instagram
Now, at the age of 30, and under the expert guidance of British Athletics' head of endurance, Steve Vernon, Muir boasts a formidable indoor track record. She has firmly etched her name among the most accomplished athletes in the recent history of the European Indoor Championships, boasting an impressive tally of five gold medals, including a historic 1500-3000 double triumph when the event graced Glasgow in 2019.
Though the elusive world indoor title has thus far evaded her grasp, Muir is unwavering in her pursuit of glory at the Emirates Arena. While the initial ticket allocation has already been completely reserved, fans can maintain hope for additional tickets becoming available as the event date draws nearer.
Muir conveyed her excitement, stating, "I count myself incredibly fortunate to have had the privilege of competing in Scotland at Commonwealth and European championships in the past. I now eagerly anticipate the addition of a global competition to that list. It's a home championship once again, and there's nothing I cherish more than competing before a spirited Scottish crowd at the Emirates Arena. The memories of Glasgow 2019, where I triumphed in both the 1500m and 3000m, remain among the most cherished moments of my career. I am genuinely thrilled at the prospect of returning to compete there, surrounded by cherished family and friends."