Laura Muir, the esteemed British middle-distance runner, invites you to step into her world as we delve into her training routine and delve into her preferred breakfast choices. Witness the unwavering dedication and discipline of this exceptional athlete and embark on an exclusive journey through Laura Muir's training regimen. Prepare to uncover the remarkable strategies that have led to her undeniable success.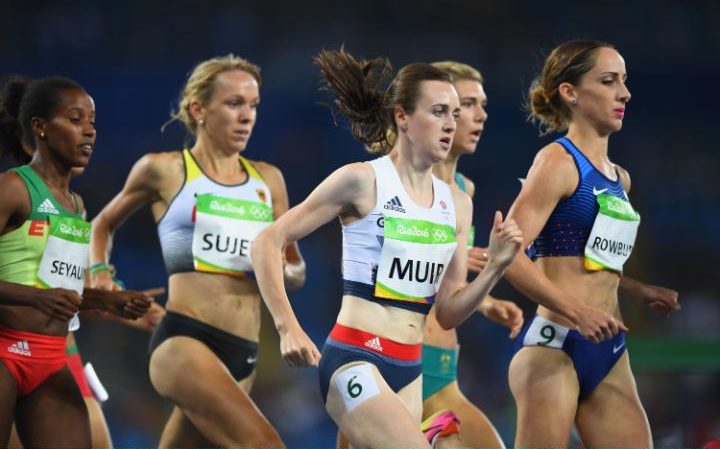 Mastering the Art of Training: A Delicate Balance Muir's commitment to her craft is unwavering, training rigorously six days a week while reserving Fridays for essential rest and recovery. Central to her routine are three demanding track sessions, carefully scheduled on Monday, Wednesday, and Saturday. These sessions push her limits, involving high-intensity intervals with brief recovery periods spanning distances of 200m to 600m. With variations like 20 sets of 200m or 10 sets of 600m, Muir adjusts the volume based on speed. Acknowledging her specialization as a middle-distance runner, her weekly mileage typically ranges between 50 and 60 miles, striking a balance that optimizes performance.
The Unconventional Long Run: Time as a Measure Muir recently divulged her unique approach to long runs, defying conventional distance measurements. When questioned about the length of her long runs, she intriguingly responded, "I measure by time—how far I can run in 70 minutes." This innovative method has sparked discussions about the advantages and considerations of time-based training, offering a fresh perspective on optimizing endurance.
Empowering the Body Juggling her demanding veterinary studies, Muir prioritizes her strength and conditioning training. Despite time constraints, she ensures a weekly gym session is part of her routine. Her workouts encompass two distinct circuit types. The first involves dynamic body-weight exercises like press-ups, sit-ups, and triceps dips, emphasizing functional strength. The second circuit incorporates a lightweight 12kg barbell, targeting areas such as squats, lunges, and leg work to enhance overall power.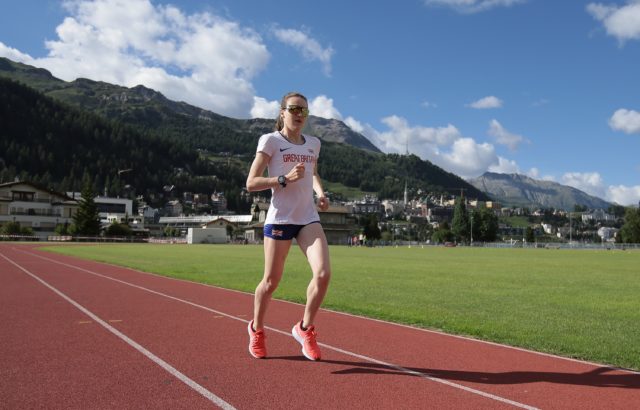 Nutrition: The Cornerstone of Performance
Breakfast
A Consistent Power Start Muir's breakfast ritual remains steadfast, providing a foundation for her athletic endeavors. Regardless of the season, she begins her day with a nourishing bowl of porridge. During winter, she savors it steaming hot, while in the summer, she opts for a chilled bircher-style variation, made with milk and refrigerated overnight. Adding a delightful twist, Muir's go-to combination consists of ripe bananas and creamy peanut butter, infusing the meal with essential nutrients and delectable flavors.
Lunch and Dinner
Balanced Choices for Optimal Fueling Muir adopts a mindful approach to her midday and evening meals, recognizing their significance in sustaining her energy levels. Lunch often features light yet satisfying options, such as an omelette or eggs on toast, showcasing her fondness for the versatility of eggs. For dinner, Muir tailors her choices to align with her training schedule. On lighter training days, she leans towards grilled salmon or sea bass paired with vibrant vegetables. Following intense sessions, she seeks replenishment with nourishing options like casseroles, chili, or lasagne. During the summer months, when training intensity eases, Muir adjusts her carbohydrate intake, carefully managing her race weight while savoring carbohydrates during other times of the year.
Snacks and Treats
Supporting Performance and Savoring Delights Muir understands the importance of strategic snacking, fueling her body between meals. Her go-to snacks include crisp apple slices paired with luscious peanut butter, providing a delightful combination of flavors and sustaining energy. She also enjoys the light and satisfying crunch of popcorn or indulges in a simple bowl of cereal when hunger strikes.
When it comes to treats, Muir believes in the power of balance and the occasional indulgence. She satisfies her sweet tooth with delectable choices like chocolate or creamy ice cream. In fact, she confesses to the ultimate indulgence—a combination of both in the form of chocolate ice cream. However, Muir maintains a disciplined approach to alcohol, preferring to avoid it altogether. She prioritizes optimal performance and opts for nourishing alternatives like chocolate milk over alcoholic beverages.
Laura Muir's Preferred Running Gear
GPS Watch: An indispensable tool during both training sessions and competitions. Accurate timing is crucial for Muir, who values punctuality and despises tardiness.
Plasters: Found within her trusty kit bag, plasters are essential for addressing any blisters that may arise. Preparedness is key, especially during training camps and competitions.
Massage Stick: Muir employs this compact and versatile tool to loosen her calf muscles and Achilles tendons before races. Its unique design, featuring rubbery sections, allows targeted rolling movements that traditional foam rollers cannot provide.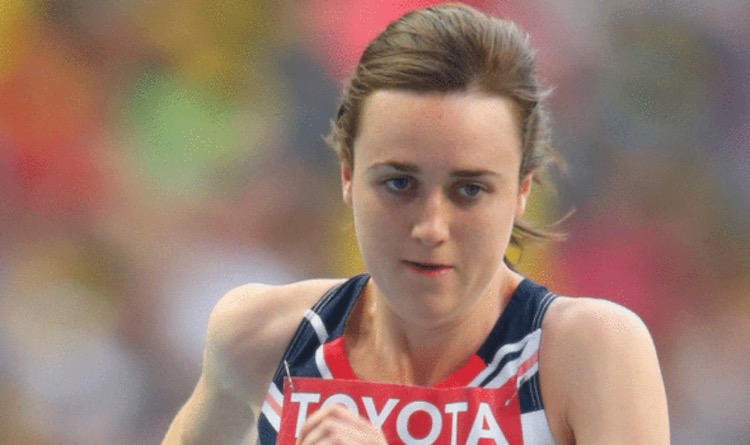 Laura Muir's journey as an elite athlete is characterized by dedication, discipline, and a meticulous approach to both training and nutrition. By offering a glimpse into her training routine and dietary choices, we gain valuable insights that can inspire and motivate athletes and enthusiasts alike.
Disclaimer: The mentioned information is based on Laura Muir's publicly available statements and may be subject to personal preferences and adjustments. Always consult with a qualified professional before implementing any training or nutrition plan.