This episode is brought to you by The Running Company Geelong.
Come see Julian, Bri, and the team down in Geelong on Instagram or select Geelong at checkout on The Running Company.
Brad yearns to make a full return to training with the group once he gets the all-clear.
Julian takes it easy recovering after the Sydney Marathon.
Brady also recovers after pacing at Sydney with a family holiday.
Tigst Assefa of Ethiopia set a marathon World Record of 2:11:53 at the Berlin Marathon, shattering the previous mark by splitting halfway at 66:20 before coming home in a 65:33 second half. Tigst finished well clear of podium-getters Sheila Chepkirui 2:17:48 of Kenya and Magdalena Shauri 2:18:41 of Tanzania.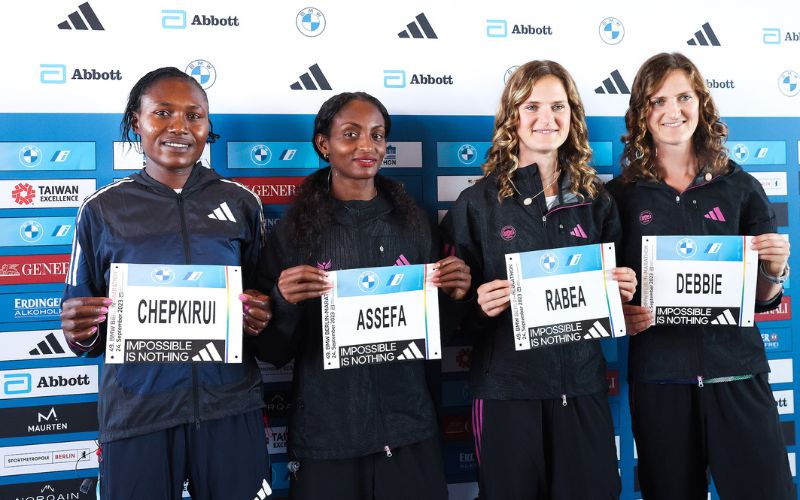 Eliud Kipchoge won his 5th Berlin Marathon in 2:02:42 in familiar fashion, ahead of the debuting duo Vincent Kipkemboi of Kenya and Tadese Takele of Ethiopia. Notable Australians in the race featured Liam Adams running 2:11:47, James Nipperess in 2"29:55, Tara Palm with 2:33:19 and Vanessa Wilson in 2:34:29.
Jack Rayner and Gen Gregson continue their good form from last week to win the Run Prix Elite 10k at Albert Park, Melbourne. Jack took the top spot in 28:34 ahead of Seth O'Donnell and Dale Carroll, while Gen's win in 31:56 was followed by Olga Firsova and Melissa Duncan.
Lauren Cockerell and Anthony Aloisi were the winners of the Half Marathon.
Click here: Run Prix Results
Listener Question asks what makes the marathon so hard to negative split, then Moose announces a competition sponsored by The Running Company Geelong and wants to hear from you about what the greatest shoe of all time is. Open to Australian residents only, must follow on Instagram and must comment on a Strava post of Brady's to be in the running.