Eliud Kipchoge clinched his fifth victory at the Berlin Marathon on September 24th, with Tigist Assefa making history by breaking the women's world record by over two minutes.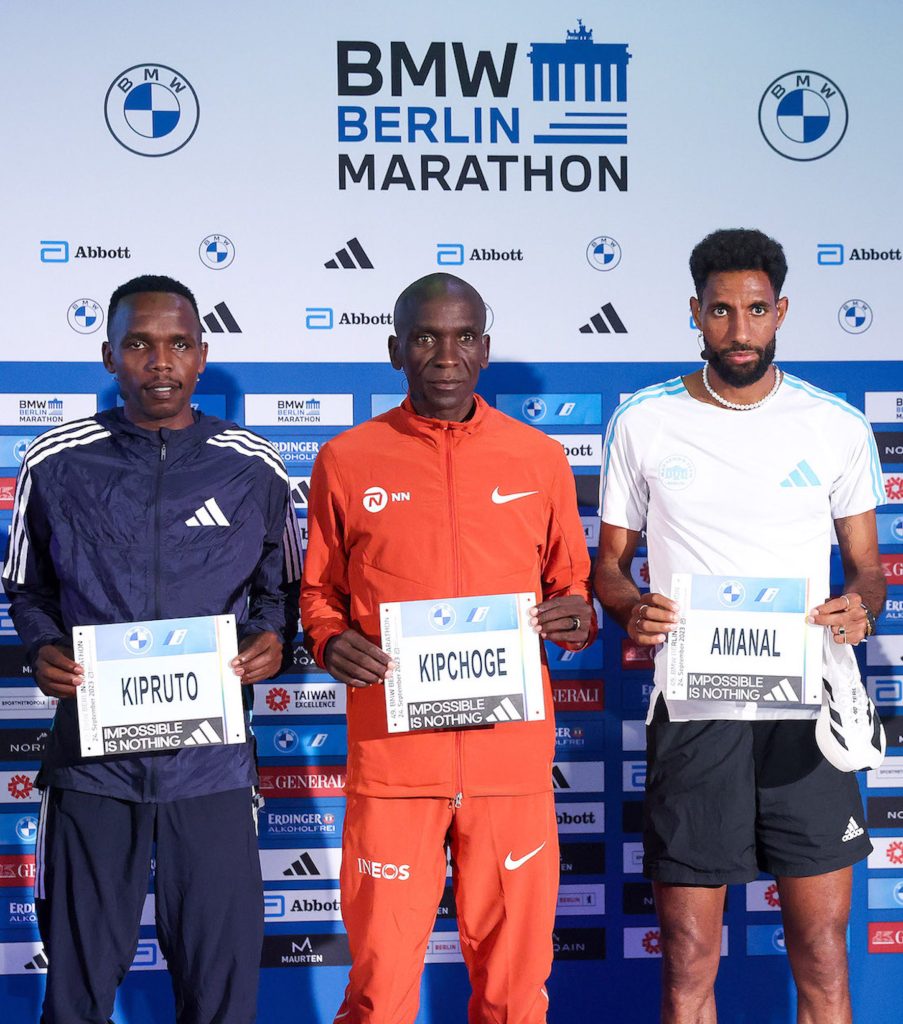 In his first race since his sixth-place finish at the April Boston Marathon, the 38-year-old double Olympic champion, Kipchoge, completed the race solo at the forefront, clocking a time of 2:02:42. Vincent Kipkemboi from Kenya secured second place, trailing by just over 30 seconds, while Tadese Takele from Ethiopia followed, another 10 seconds behind. The race's early stages saw Kipchoge, Derseh Kindie, and three pacemakers quickly distancing themselves from the rest of the field, with Amos Kipruto, last year's London Marathon winner, part of the trailing pack. By the 10km mark, the leaders were already 16 seconds ahead of the world record pace, a figure that grew to 23 seconds at 16km before narrowing to 13 seconds as they reached the halfway point in 1:00:22. At 26km, Kipchoge briefly engaged with his last remaining pacemaker, Hillary Chepkwony, as they fell behind the world record pace. With just over 10km left, Kindie struggled to keep up with the pace and eventually stopped, with Chepkwony doing the same after exchanging fist bumps with his NN Running Team training partner.
In the women's event, Tigist Assefa, the surprise winner from the previous year, and her Ethiopian counterpart Workenesh Edesa broke away from the pack after 15km. Edesa eventually lost contact with Assefa, who reached the half-marathon distance in 1:06:20, surpassing Brigid Kosgei's split from her world record run in Chicago four years ago by 39 seconds. Assefa, aged 29 and closely following her male pacemaker Azmera Gebru, continued to extend her lead as she approached a remarkable achievement. Assefa displayed her vitality as she passed through the iconic Brandenburg Gate and finished the race in 2:11:53, more than two minutes faster than Kosgei's previous record time of 2:14:04.