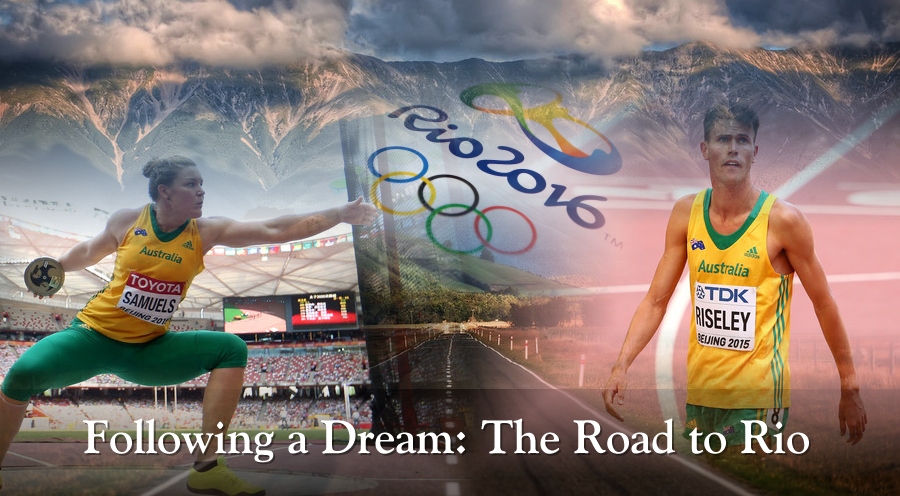 This week we take a look at some of our female athletes who are all at a critical stage in their individual careers. All four athletes that we focus on below are at different stages in their careers, but essentially are all looking for one thing – success on the international stage. They have all tasted success at a domestic level, and have all represented Australia on the international stage. This year they all look to take the next step and find success through impressing on the biggest stage of all – the Olympic Games in Rio.

Next Generation – Nelson, McGowan, Duncan and Rubie
When we look back over the past decade names like Sally Pearson, Dani Samuels, Alana Boyd, Eloise Wellings and Kim Mickle are the names we associate with success on the international stage. They have all either won medals or made finals at major World Championships or Olympic Games, and ultimately have lead the Australian charge at these major world meetings.
In 2016 we again look these stars of Australian athletics to lead the way, but at the same time we are on the look out to see who will also place their name in the elite group of world class athletes.
We take a look at four such athletes, all vying for a spot at the upper echelon of such a tough sport – that is track and field. These athletes are Ella Nelson, Anneliese Rubie, Melissa Duncan and Brittaney McGowan.
We continue our series by looking at newly crowned Australian Indoor Record holder, Melissa Duncan.
ADELAIDE, AUSTRALIA – FEBRUARY 21: Melissa Duncan competes at the Adelaide Track Classic on February 21, 2015. (Photo by Morne de Klerk/Getty Images)

Name: Melissa Duncan

Age: 26
Sponsor: New Balance
Events: 1500m/mile
PB's: 4.05.56 / 4.26.9h
World Ranking: 47th in 2015 (4.05.56)
2015 World Championships: 11th in Heat (missed semi finals by 0.98sec)
Australian Championships: Australian Junior Champion 2007 (4.23.99)
The Story So Far in 2016:
It's hard not to be impressed by Duncan's early season form. She opened her season with a quality 4.09.70 for second at the Hunter Track Classic followed by another second placing, this time on the road over in New Zealand. There she ran the mile in 4:37, to place second to Genevieve LaCaze (4:36).
Then came the special performance over at the New Balance Indoor Games in Boston USA. With every expectation that the Australian indoor record was under real threat, Duncan went onto obliterate the record and record a new mark of 4.06.93.
Duncan placed fourth in Boston, and was only 2.3 seconds away from 1.57.91 800m athlete in Brenda Martinez (USA). It simply showed that Duncan has come back in 2016 bigger and better than what we saw in 2015. We will just have to wait and see, but Duncan could easily go on and run closer to 4.02 or 4.03 – a time that will place her in the mix to at least make the semi final stage in Rio.
Watch her record breaking race by clicking here 
Leading up to 2016: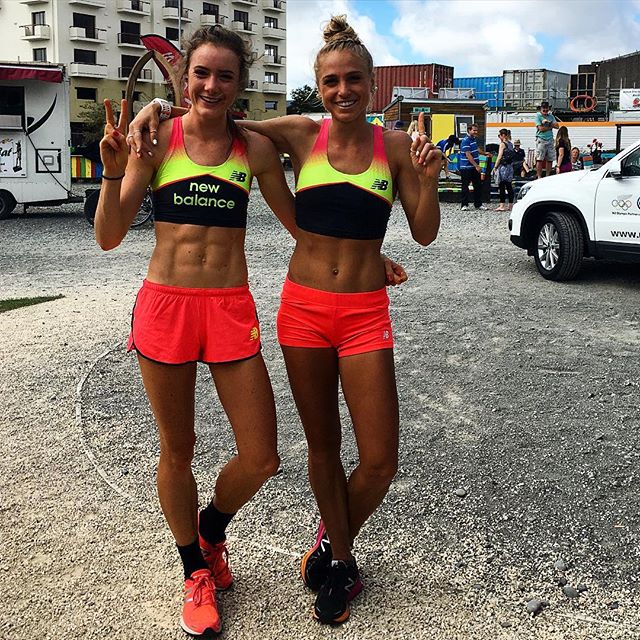 It's hard to line up the 26 year-old's career, with a large gap between her 4th placing at the 2007 World Youth Championships and her breakout year in 2014. This was largely due to a painful condition called bipartite patella — two kneecaps in the left knee, but there was never any doubt that we would eventually see her rise to the top.
It really all started at the 2013 Zatopek meeting when she lowered her PB to 4.14.94. That performance continued to demonstrate her quality over the 1500m, and just over a month later she had smashed her PB again with a 4.09.98 at the Hunter Track Classic. This placed her firmly in the mix for Commonwealth Games selection, and another PB of 4.09.13 at the Perth Track Classic made the possibility of wearing the green and gold even stronger.
Unfortunately for Duncan the Nationals didn't quite go according to plan, and a 6th place finish in 4.12.73 left her without a ticket to Glasgow. But a further 2 sub 4.10 performances (including a PB in Tokyo of 4.08.92) made it impossible for her not to be selected for her first major Championships.
Duncan took the opportunity with both hands and posted a new PB of 4.05.76 in her heat and went onto place 10th in the final. Again not exactly the result in the final that she was after, but certainly a great learning curve leading into the 2015 World Championships.
You would have expected a 'big' 2015 domestic season after the breakout 2014 season that Duncan had just produced, however again everything didn't quite go to plan. A few early season wins were quickly followed by less than impressive 5th place finishes at the Melbourne World Challenge and then at the National Championships. Duncan was again forced to find a qualifier over in Europe.
Everything came together perfectly when Duncan placed 9th at the prestigious Oslo meeting in June – going onto record an impressive PB of 4.05.56. Although she didn't race again until the World Championships two months later, she only just missed out on making the semi final stage. All in all another solid year – still making the necessary improvements, and most importantly learning from every international experience.
Next meeting: Unknown at this stage, maybe Victorian Championships?
We now take a look at 2 x National 800m champion, Brittany McGowan.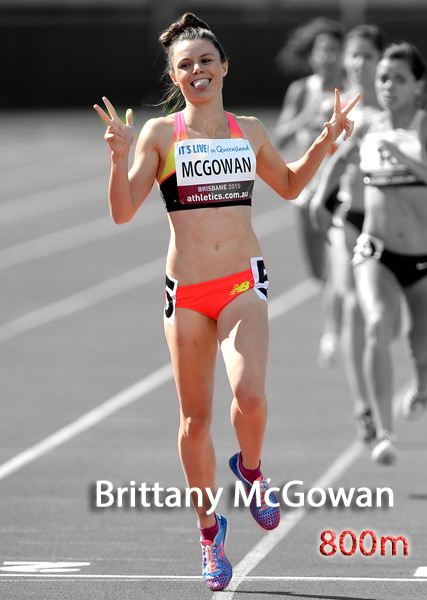 Name: Brittany McGowan
Age: 24
Sponsor: New Balance
Events: 800m/1500m
PB's: 2.01.26 / 4.12.54
World Ranking: Outside top-100 in 2015 (800m) (2.02.17)
2015 World Championships: DNC, did compete at the World Relay Championships in both the distance medley relay and the 4x800m.
Australian Championships: 2xNational Champion (800m)
The Story So Far in 2016:
We have yet to see McGowan step out on the track in 2016, with her first meeting set down for the Adelaide Track Classic. At the end of 2015 she won over the mile at the Albie Thomas meeting in Sydney (4.42.74), but comes into the Adelaide Classic with no exposed form – only a great period of hard training up in Brisbane.
At present McGowan is being coached by correspondence (through James Kaan in Sydney), after previously being based in Canberra – training alongside the likes of Duncan and Kelly Hetherington. Although 2015 wasn't the year that she had hoped for, training closer to her family in Queensland looks like it could pay off with selection at this years Olympic Games – we can only cross out fingers and wish her the best of luck!
Leading up to 2016: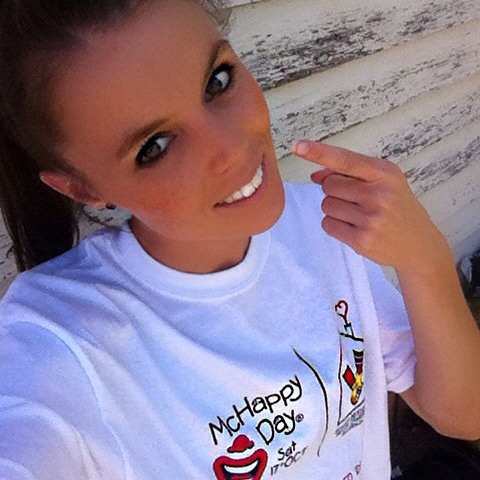 It all started for McGowan in 2014, after literally bursting onto the Australian middle distance scene from nowhere. In 2013 she had produced a best of 2.06.03, but just over a year later had a PB of 2.01.26 set when winning at the Brisbane Track Classic.
That one performance and a maiden National Championship victory saw McGowan on her way to the Commonwealth Games. In between she ran another solid 2.01.70 in Eagle Rock over in the United States, and entered Glasgow feeling as though she had a lot to offer.
A 3rd place finish in her heat (2.03.08) was greeted with a disappointing 2.08.79 (8th place) in her semi final. It ended a very promising year, a year that included an Australian record as being part of the 4x800m National team that finished in 4th place at the World Relay Championships (8.13.26).
Although 2015 started off with some solid domestic victories, including another National title (2.03.49) it ended with a frustrating campaign in both the United States (where she set her SB of 2.02.17, to finish on top of the Australian ranking list for 2015) and Europe – best of 2.03.03 in Lignano, Italy. So in the end there was no trip to Beijing, and what was meant to be a year that she took a step closer to a sub 2 minute 800m finished with a sense of a missed opportunity.
Next meeting: Adelaide Track Classic – 21st February