Running is such a tough individual sport and it is the runners around me who keep me motivated. I joined Gregor's (Gregor Gojrzewski) training group at Essendon 6 years ago when I was 15. The head of sport at high school encouraged me to join an athletics club as I was competitive at school level. At the time, I was also rowing and I found that my favourite part of training was actually the occasional laps of the Tan that we would do. So, I decided to give running a go instead of continuing the 5:30am wake ups for the following season. I have always enjoyed training with the group at Essendon, especially with such a diverse range of ages and personalities, sessions certainly are never boring!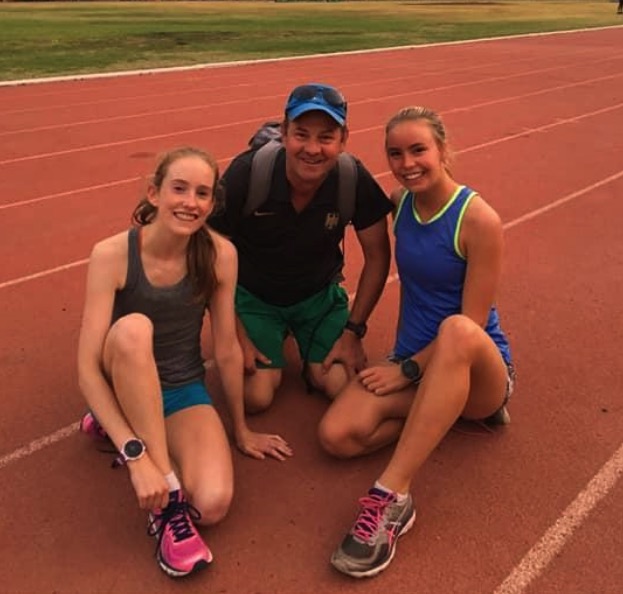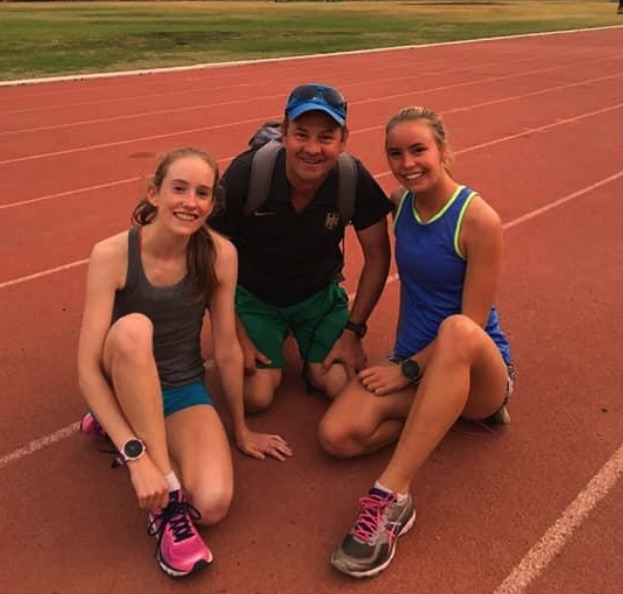 I am currently training to compete at the World Cross Country Selection Trials at the end of January 2019. I had a decent race at the Australian Open Championships last August where I placed 7th overall and 3rd in the Under 23 category, which gives me enough confidence to run at the trials for the experience. I was particularly pleased with this result to end the cross-country season after getting a stress fracture in my foot and multiple pulmonary emboli in January. This health setback prevented me from doing anything that would raise my heart rate to above 80% max until June. Thus, I was ruled out for the 2018 athletics season and also could not compete at the World University Cross Country Games in April. Fortunately, all is well now! For the remainder of the 2019 athletics season, I am planning to focus on the 5km event to better suit the training I have been doing. I hope to better my time of 16.45 from the Victorian 5km championships. This is a bit different to my past athletics seasons where the 1500m has been my main event.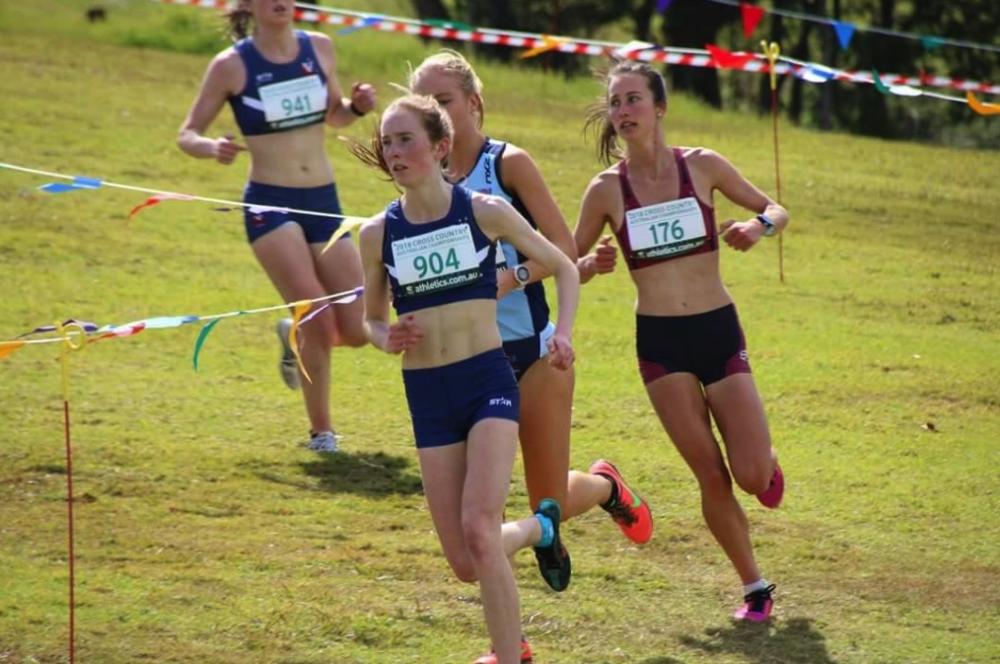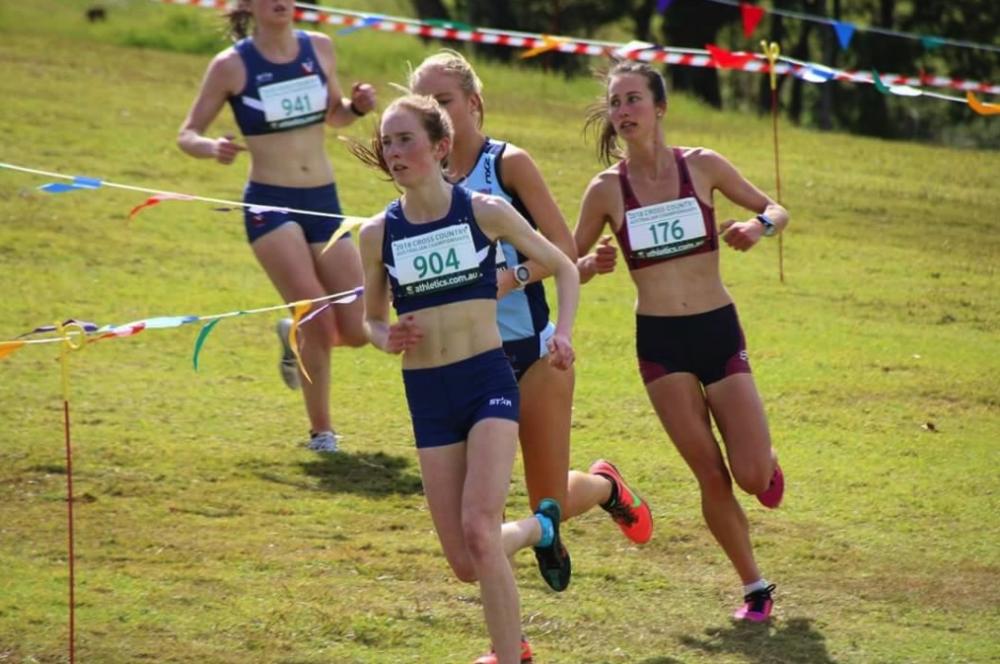 4 Key Cross Country Sessions
Long reps session
Tuesday is generally when we do longer reps at threshold pace (around 3.40/km). This session varies slightly between length and number of reps but will usually cover at least 8 kilometres of effort. Example sessions are 4 x 8 minutes or 5 x 1600m.  
Track session (hard/easy 400s)
Track sessions are the most variable as they are adapted to be specific to the time of year and upcoming events. One session involves a 2-3km threshold run (3.45/km pace) on the gravel track around Aberfeldie. We then change to the athletics track for 2 sets of 6x400s alternating between a hard (80 seconds) and an easy effort (90 seconds). Set break is 4 minutes. This session is usually in the program in the lead up to cross country races.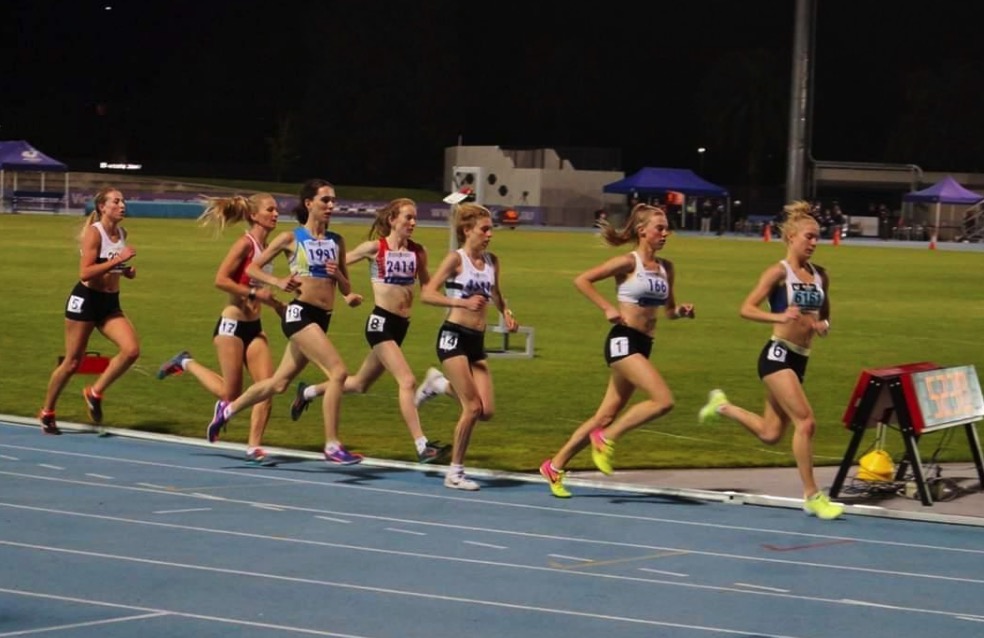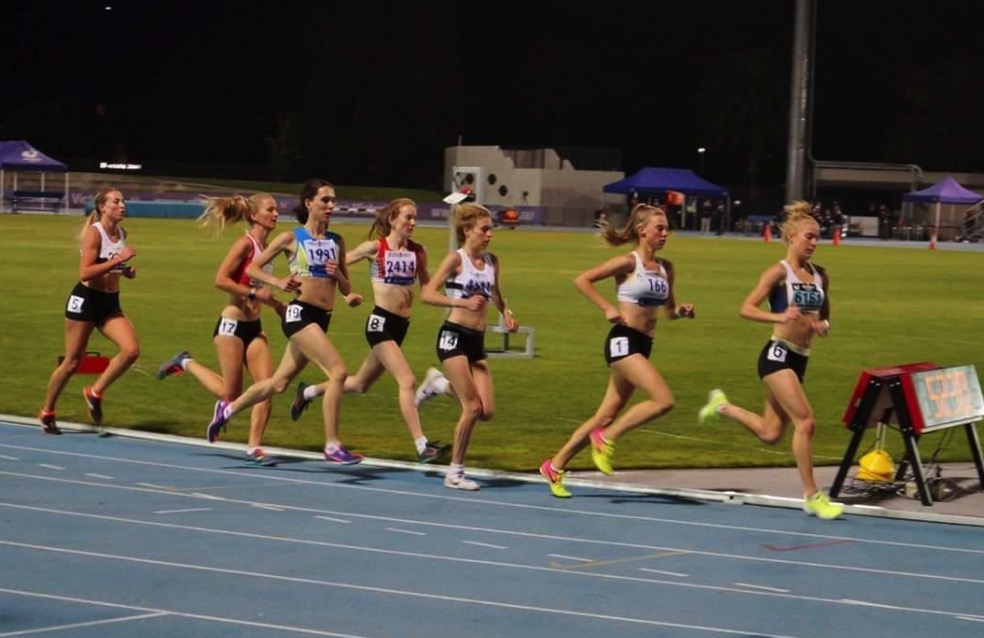 Track session (1.6km, 1.2km, 1km, 800, 600, 400, 2×200)
My favourite cross country session would probably be distance reps that progressively decrease. We generally run around the gravel track for the 1600m then move to the grass oval for the remaining reps. 90 seconds is the break between reps. Since the distance decreases, the pace gradually increases. Mentally, the session is enjoyable because you know that the reps become shorter as the training progresses.
Threshold and hills  
A 6km threshold (3.40-3.45/km pace) then 6x300m hill reps. Recovery between the hills is a jog back to the start. This session is a common Saturday session particularly during cross country season for many middle-distance runners. It combines endurance and strength components making it ideal for athletics preparation or for improving cross country performances. This is probably my favourite session as having the two components breaks up the workload and I know that although the hills burn, they are reasonably short efforts.
Happy Running!