As the countdown begins for the highly anticipated 2023 LGG Minara Resources Elite Mile (June 3rd – 4th), the world of middle-distance running is bracing itself for an exhilarating weekend of racing with $65,000 up for grabs. With a star-studded lineup of both seasoned veterans and emerging talents, this race promises to be a spectacle like no other.
On the men's side, the spotlight shines brightly on Cameron Myers, the sensational 16-year-old prodigy who has taken the athletics world by storm. With a jaw-dropping world record for his age group, beating the likes of Tokyo Olympic gold medalist Jakob Ingebrigtsen, Myers has captured global attention and will undoubtedly be the centre of attention on race day.
However, he faces stiff competition from the likes of James Hansen, a tenacious and aggressive runner known for his fearlessness and love for the street circuit of Leonora. Hansen, a perennial contender in Australian middle-distance running, is expected to challenge for the win and push the limits of his competitors.
Matthew Clarke represented Australia in the Tokyo 2020 Olympics. He brings his formidable talent in the 3000m steeplechase to the Mile. With national championship accolades to his name, Clarke's experience and strength make him a tough competitor to beat.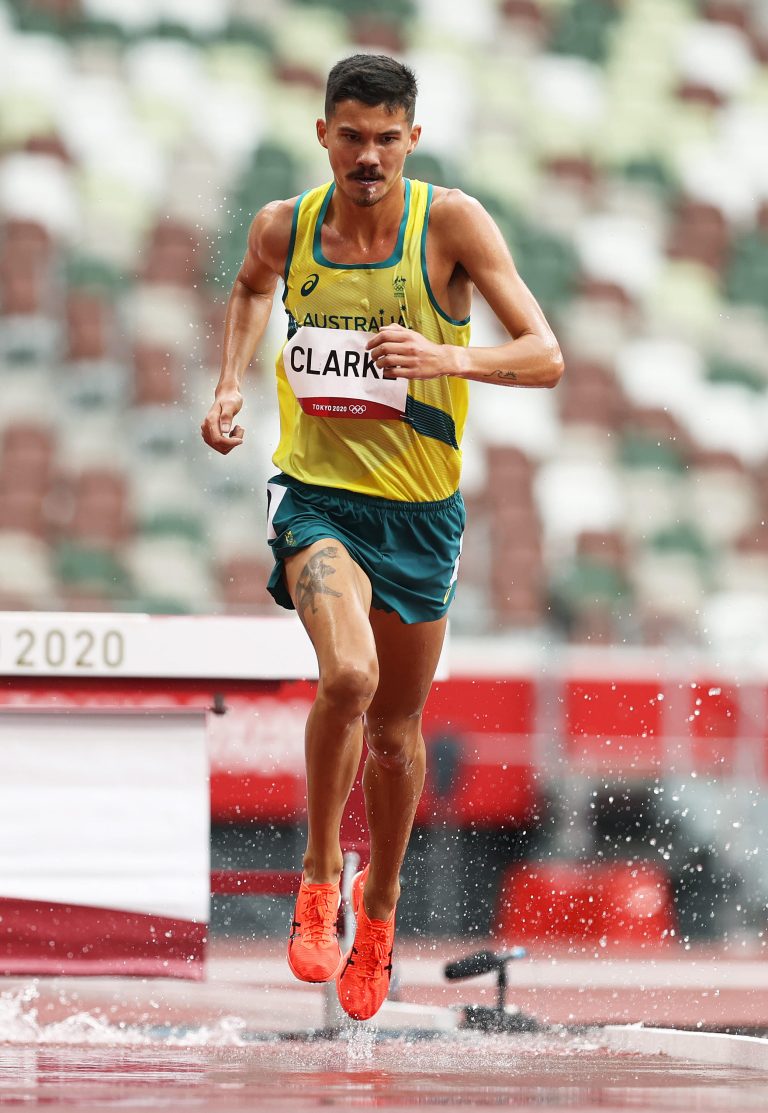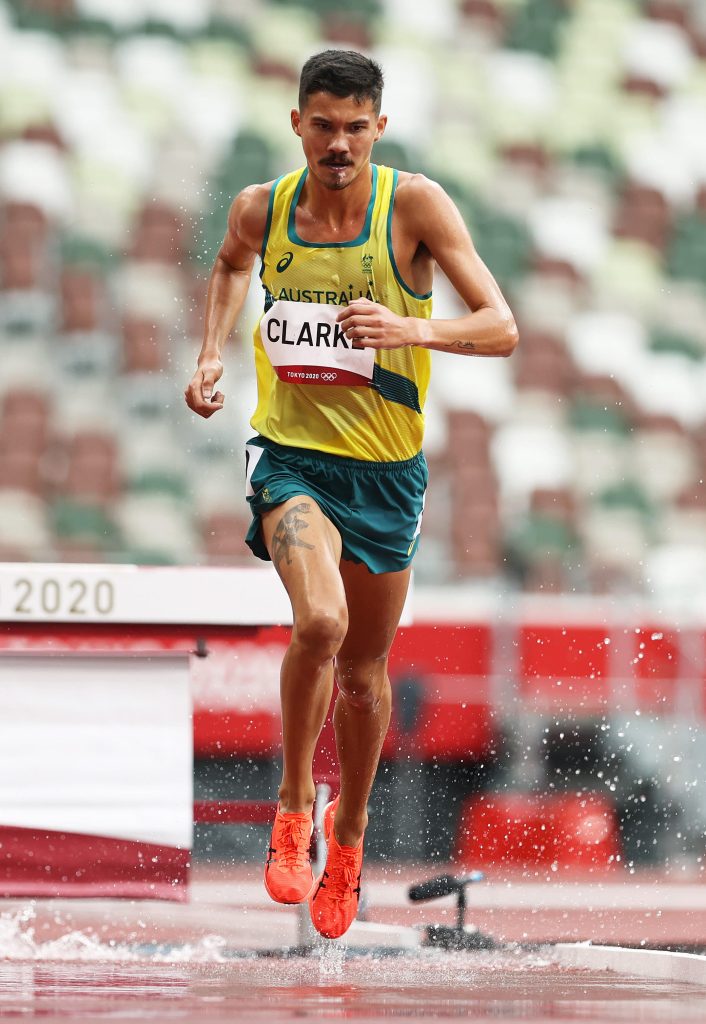 Jack Bruce, a multiple-time Australian representative with a stellar track record, possesses the talent and determination to challenge for victory if he hits his stride. His countless accolades serve as a testament to his abilities and the threat he poses to the rest of the field.
The race also features a mix of emerging talents and established names such as Jamie Deane, Lachlan Herd, Luke Burrows, and Ethan Wyatt-Smith, all of whom have showcased their potential and will be eager to make their mark on the elite stage.
In the women's race, defending champion Zoe Buckman stands out as a prominent figure. With a decorated career that includes Olympic and world championship appearances, Buckman brings a wealth of experience and a proven track record of success to the event. She will undoubtedly be the favourite, but she cannot afford to underestimate her competitors.
Rachel McCormick, an accomplished middle-distance runner and a national finalist, poses a genuine threat to Buckman's reign. With her impressive performance at the national level, McCormick is expected to make her presence felt and challenge for the top spot on the podium.
Emma Philippe, a rising star from Western Australia, has been rapidly improving and is poised to make a significant impact on the race.
International athlete Madeleine Murray, hailing from Great Britain, brings her international pedigree to the race. With a strong reputation and impressive results to her name, Murray adds an intriguing element to the competition and is likely to make her mark among the top contenders.
The women's field also includes formidable athletes such as Danielle Graham, Sienna Hanikeri, and Amy Buckingham, who have consistently performed well and will be aiming to challenge the favourites.
Notable mentions go to Sharon Davis, World Masters 800m and 1500m champion, and Lily Mather, one of the top 1500m athletes from Western Australia this season, who has earned her spot in the race after a stellar performance at the state level.
With such an array of talent and ambition converging in Leonora, fans can expect a race that will keep them on the edge of their seats. The 2023 LGG Minara Resources Elite Mile is poised to be an unforgettable showdown, where established stars collide with rising stars in a battle for glory. As the athletes step onto the track, all eyes will be fixed on the unfolding drama and the thrilling spectacle that lies ahead.
2023 LGG Minara Resources Elite Mile Fields
Men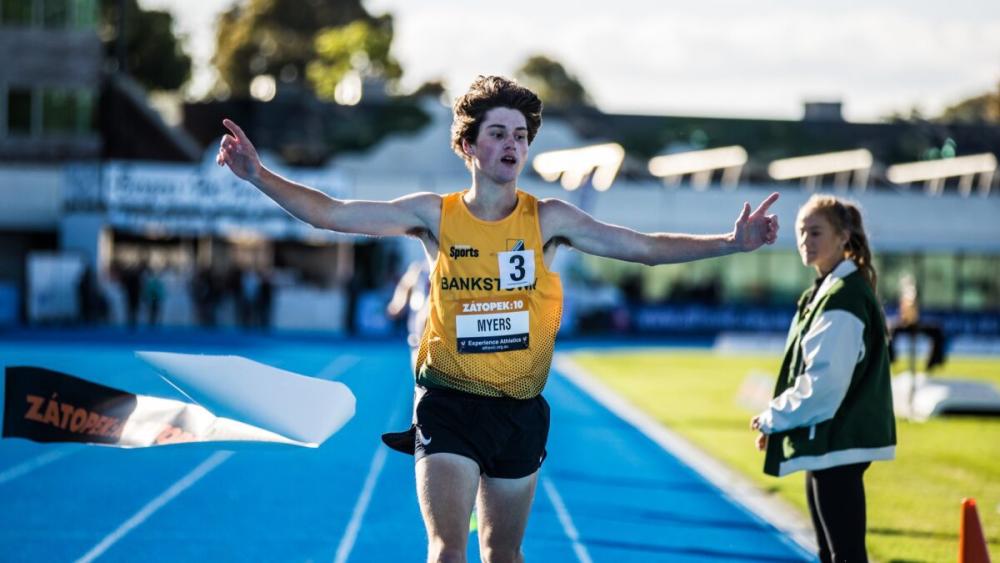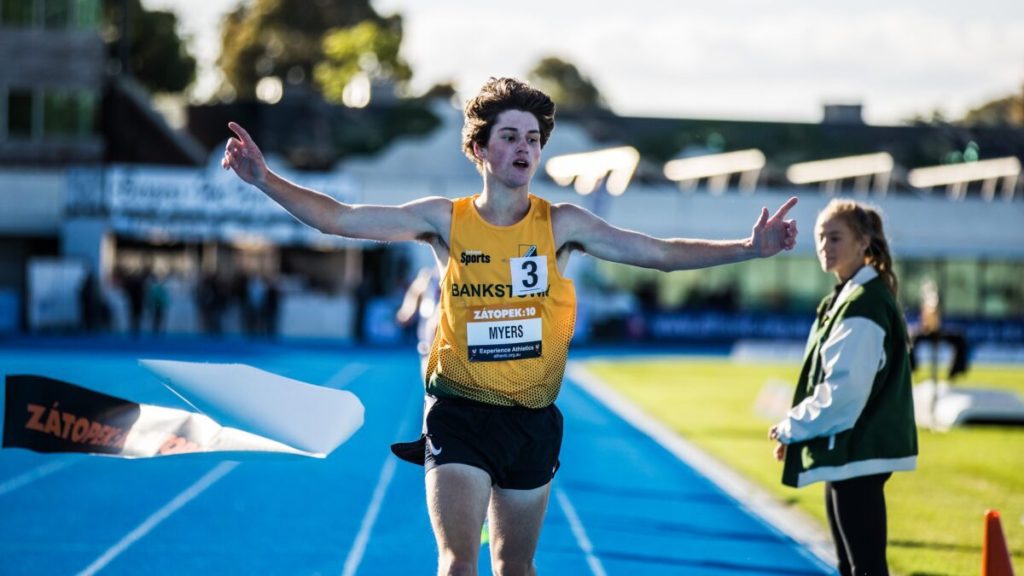 Cameron Myers –

 1500m 3:38.02. At 16 years of age ran a time of three minutes, 55.44 seconds, a world record for his age group. It was so astonishingly fast that he beat the time held by Tokyo Olympic gold medalist Jakob Ingebrigtsen, who was nine days younger than Myers when he ran 3:58.07 in May 2017. Cameron Myers is a true sensation on a global scale. 

James Hansen –

1500m 3:37.61.

Returning to Leonora, Hansen has been at the pointy end of Australian middle-distance running for many years now. A tough, aggressive runner, Hansen always manages to turn up, isn't scared to put it on the line, and loves the street circuit of Leonora. Watch for him to challenge for the win.

Matthew Clarke

– Qualified for the Tokyo 2020 Olympics where he competed in the Men's 3000m steeplechase. National Champion 3000m Steeplechase. Matt's going from strength to strength on the international scene and will be tough to beat. 1500m 3:42.03

Jack Bruce

– 1500m 3:39.86 Multiple-time Australian representative with countless accolades to his name. If Bruce is in form he'll challenge for the win.

Jamie Deane

– 1500m 3:52.57

Lachlan Herd

– 800m: 1:51.1 | 1500m: 3:42.80 Victorian 1500m and 5000m Champion.

7th Australian 1500m Final. 48th at World Cross Country.

Luke Burrows –

WA 800 and 1500m champion and 10th at Australian Championships 2023. 3.44 1500m

Matt Smith

– 2023 HBF Run For a Reason Winner.

3000m WA state champion 2023. 3.50 1500m and 8.22 3000m

Ky Hehir

–

Australian u18 champion 3000m and WA 3000m record holder 8.11.4. 3.50 1500m

Aengus Meldon

– Hailing from Ireland, Aengus has the speed to make the final on Sunday. 1.50 800m

Mark Midgley

– 1.52 800m and 3.55 1500m

Luke Graves –

1500m PB: 3:44.94.  West Australian Graves is a talent. The winner of the 2018 Australian Junior 3000m title, he also won the 2016 U20 3000m Australian steeplechase title—no easy feat. Also, one that is not scared to attack a race, Graves is tough, likeable, and nippy around the sharp street corners of Leonora.  

Ethan Wyatt-Smith

– 19-year old young gun, 2023 National 1500m Finalist pb 3:42.85

Connor Whiteley

– 1500m 3:40.76. 2023 National 1500m Finalist, NSW State Champion 5000m

Thomas Moorcroft

– 800m – 1:49.43 1500m – 3:48.41

J

aco Jansen van Rensburg

– 5th in the 1500m final at the Western Australia State champs and 4th in the 800m
Women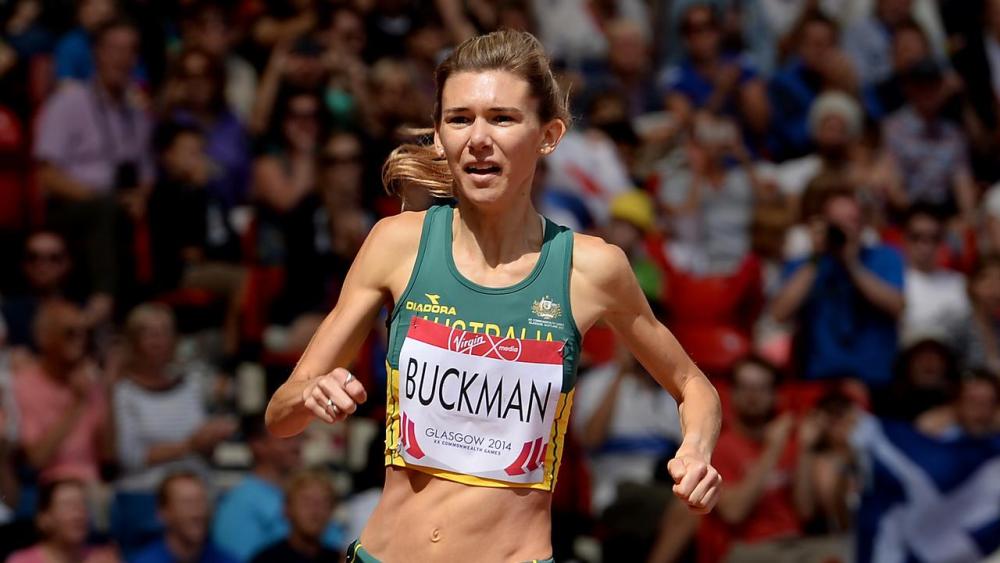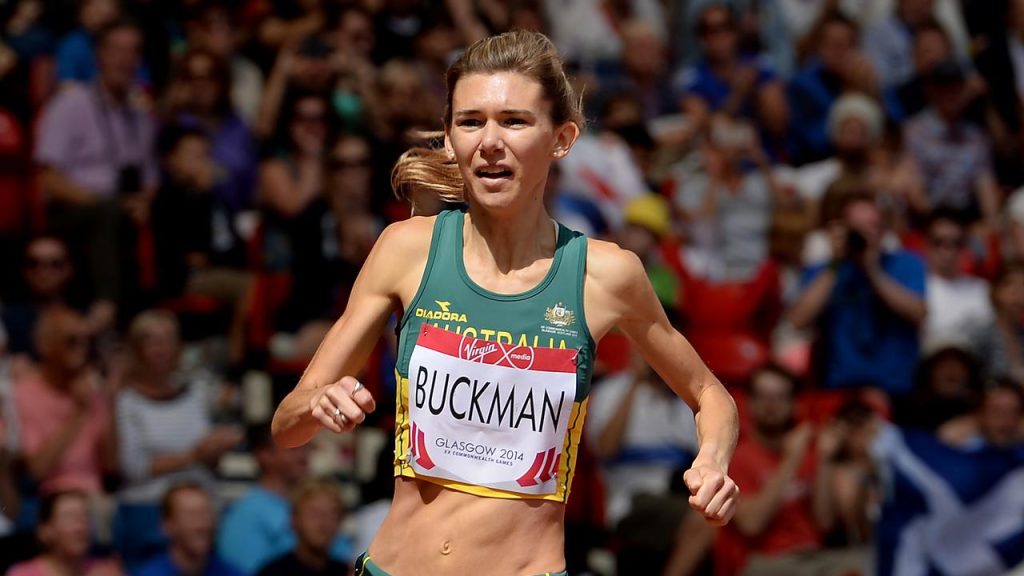 Zoe Buckma

n – 1500m PB: 4:03.22.  Returning champion, Zoe Buckman is a huge name in Australian middle-distance running.  An Olympian (2016) and world championship finalist (1500m in 2013), she also ran at the 2018 Commonwealth Games and 2017 world championships. 

Rachel McCormick

– 1500m 4:17.67 2023 National Finalist 9th. Rachel should cruise into the finals and will pose a threat to Buckman.

Emma Philippe

– 6th at Australian National Champs 2023. 2.05 800m. A WA athlete that has big potential and is rapidly improving.

Ellaby Hansen

– 1500m 4:35.67. Finished 10th in the Open Women's 3000m National Steeplechase

Madeleine Murray

– 1500m 4:10.17. Hailing from Great Britain, Murray will be competing in Leonora for the first time. She holds international class and results. Look out for a good run from her.

Danielle Graham

– 1500m 4:29.13

Sienna Hanikeri

– 1500m 4.32.78

Amy Buckingham

– 1500m 4:32.48

Maddy Luscombe

– 1500m 4:30.18, Luscombe already has some silverware from Australian champs, finishing 2nd at the U17 3000m. A great stepping stone for Luscombe as she gets some experience against some big names.

Nina Yeats –

1500m PB 4:29 800m PB 2:10 2023 Open 1500m WA State champion

Zoe Toland –

1500m 4:23

Sharon Davis

– World Masters 800m and 1500 Champion W45 age 2022. 4.46 1500

Kiarra Nazaroff

– 4.32 1500m & 10.03 3000m

Lily Mather

– One of the top WA 1500m athletes this season, silver at States, selected for Oceania Cup in Saipan in late June

Cate James –

1500m 4:40.95

Ellie Glands –

1500m 4:44.56

Josie Wilson – 3rdWA State 5,000m Championships. 4:44.20 1500m