Botswana could be in hot water with World Athletics after suspended athlete Nijel Amos appeared in a group photo during the launch of the Orapa Marathon earlier this week. This unexpected appearance has raised significant concerns about Amos's continued involvement in the sport, potentially putting Botswana at odds with World Athletics regulations.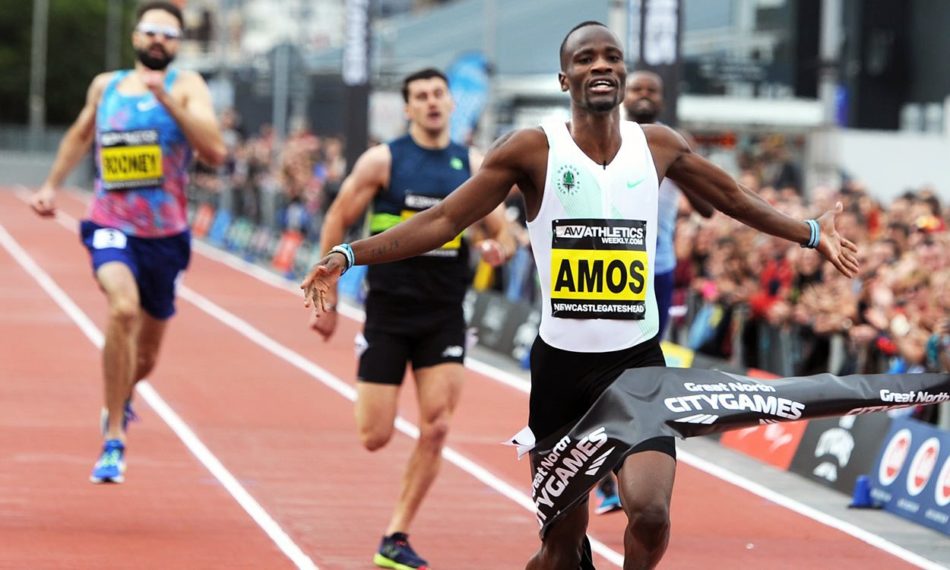 Originally handed a four-year suspension by World Athletics, Amos had his ban reduced to three years after he openly admitted to a doping violation. An anonymous source has highlighted the Botswana Athletics Association's (BAA) responsibility to strictly enforce the terms of Amos's suspension.
"The World Anti-Doping Agency (WADA), World Athletics, Regional Anti-Doping Agency (RADO), and Botswana National Olympic Committee (BNOC), serving as the National Anti-Doping Organisation (NADO) for Botswana, all depend on the BAA to ensure rigorous compliance with suspension terms. He is unquestionably serving a period of ineligibility and should have no affiliation with any sports activities, particularly the launch of major athletics events, whether in Botswana or elsewhere," emphasized the source.
Kenneth Kikwe, BAA vice president-technical, clarified the situation to Mmegi Sport, explaining that Amos had no direct involvement in the Orapa marathon event. "It was merely a photo shoot, and as a club, we have taken appropriate measures. We acknowledge that Amos should not be participating in any sports activities," Kikwe stated.
View this post on Instagram
 Nijel Amos made history as Botswana's first Olympic Games silver medalist when he secured silver in the men's 800m event in 2012. His recent doping violation was linked to the prohibited substance GW1516, for which he tested positive in the lead-up to the track world championships. Amos received a reduced penalty from the standard four-year ban due to his admission of guilt, rendering him ineligible for the upcoming Paris Olympics.
The decision by the Athletics Integrity Unit (AIU) revealed that Amos initially requested tests on a supplement he had been using before the positive test result. However, no traces of GW1516 were found in either the bottle he had used or in another unopened bottle of the same supplement. The AIU also noted that Amos had formally acknowledged the doping charges. GW1516, originally designed to enhance endurance and fat burning, was found to cause cancer in tests on rodents.
The AIU collected the sample from Amos during an out-of-competition test in 2022. According to WADA regulations, during a period of ineligibility or provisional suspension, no athlete or individual may participate in any capacity in a competition or activity.
Meanwhile, Botswana has recently reported three new cases of anti-doping violations, involving Gladys Jepchirchir Cheruiyot, a silver medalist at the Diacore Gaborone Marathon, footballer Kaone Van der Westhuizen from Sua Flamingoes, and Muhammed Aboo Dada of Motorsport.