In an alarming development, an experienced trail runner has vanished during an adventurous 28-mile journey through Rocky Mountain National Park. Chad Pallansch, a 49-year-old resident of Fort Collins, Colorado, embarked on this challenging expedition, which encompassed the formidable Continental Divide and rugged terrain.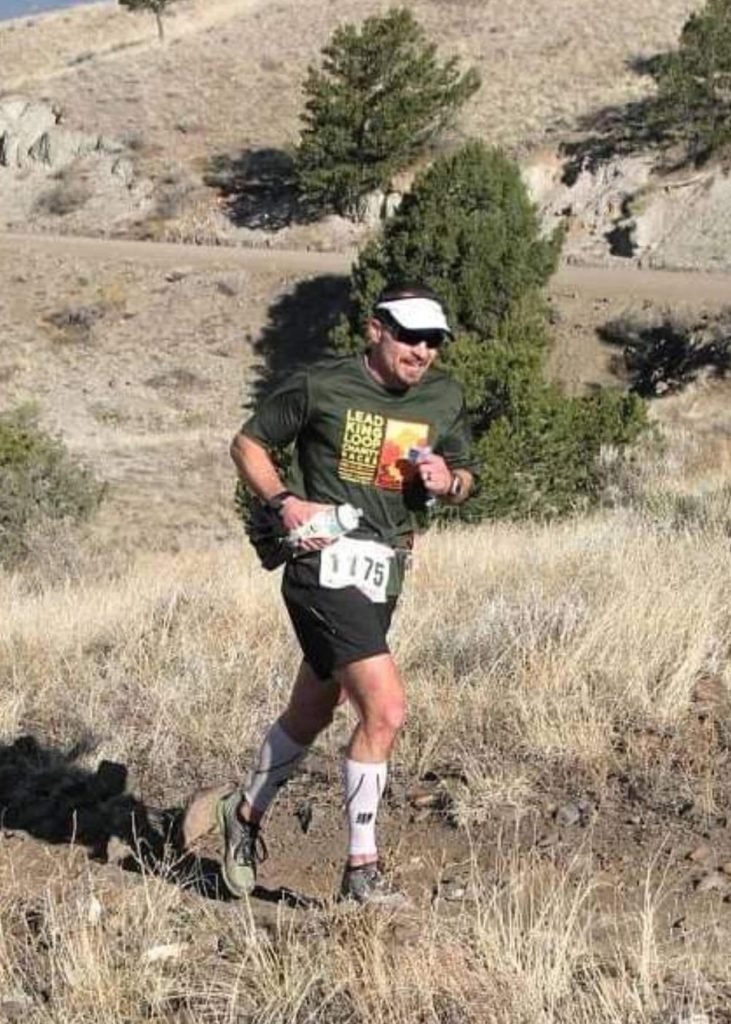 According to officials from the National Park Service, Pallansch initiated his audacious 28-mile trek from the East Inlet Trailhead near Grand Lake on September 27th. His ambitious route included crossing the Continental Divide, a remarkable geographic feature that separates watersheds draining into the Pacific Ocean from those flowing into the Atlantic Ocean.
In his quest, Pallansch was prepared to traverse established trails as well as off-the-beaten-path routes, navigating steep talus slopes similar to scree slopes. His journey would lead him through stunning locations such as Lake Verna, Mount Alice, Chiefs Head Park, Black Lake, Mills Lake, and Flattop Mountain. While Pallansch had not previously attempted this exact route, he was considered a seasoned trail runner with extensive experience exploring Rocky Mountain National Park, including more than 30 ascents of Longs Peak, the park's highest summit.
View this post on Instagram
 The last known communication from Pallansch was around noon on September 27th, and his vehicle was discovered parked at the North Inlet Trailhead on the park's west side when he was reported overdue. Since October 1st, a dedicated team of 55 individuals has been tirelessly searching for him on the ground. Their search efforts have focused on various areas, including Boulder Grand Pass, Mount Alice, McHenry's Peak, Arrowhead, Stoneman Pass, Chiefs Head Peak, Thatchtop, Powell Peak, and Andrews Glacier. Additionally, teams are meticulously combing the western park trails that Pallansch may have traversed.
Despite using heat-sensing technology for aerial search operations, adverse weather conditions, particularly strong winds, have hindered these efforts, according to park officials. On the ground, park rangers are conducting investigations and intensifying search operations in areas such as the North Inlet and East Inlet trails, Black Lake, Upper Glacier Gorge, Thunder Lake, and Lake Powell.
Described as approximately 5 feet, 7 inches tall and weighing 155 pounds, Pallansch has brown hair and blue eyes. He is known as a fit runner with extensive experience in both trail running and marathon events. Although he possessed a personal navigation device during his trek, it was not designed for emergency assistance. Pallansch was dressed in a black ultralight jacket, black running shorts or leggings, and a gray fanny pack.
Authorities are appealing to anyone who might have been in the search areas on September 27th or who possesses information regarding Pallansch's whereabouts to reach out to the National Park Service Investigative Services Bureau Tip Line at 888-653-0009 or email nps_isb@nps.gov.
As the search for Chad Pallansch continues, the Rocky Mountain National Park community remains optimistic for his safe return.