The lure of $1 Million to break the world mile track record has attracted a record international field for the 2017 Lottoland Mitchell Street Million Dollar Mile.
Minister for Tourism and Culture, Lauren Moss, today confirmed the men's elite mile race will be a world-class field with Kenyan champion, Silas Kiplagat, set to line up.
"We are thrilled to announce former commonwealth Games 1500 metres gold medallist, Silas Kiplagat, will be travelling to Darwin for the 2017 Lottoland Mitchell Street Million Dollar Mile," said Ms Moss.
"Kiplagat has a personal best of 3:27.64 for 1500 metres and will be joined by Kazuyoshi Tamogami and Ryunosuke Hayashi from Japan ensuring the men's elite mile race will be the most competitive ever.
"We are also excited to announce the women's elite race will also have an international flavour with New Zealand's Camille Buscomb to create some trans-Tasman rivalry with our Aussie champs.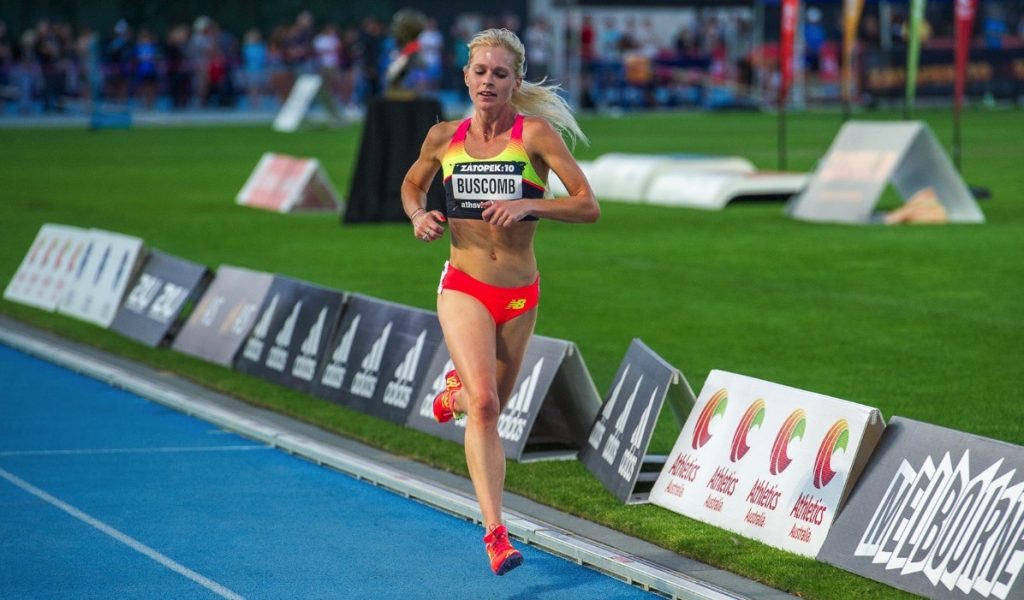 "This record number of international athletes will help put the Mitchell Street Mile on the world stage while showcasing our vibrant Darwin CBD to potential overseas visitors."
Major sponsor, Lottoland is offering $1 Million for any elite athlete who can break the male or female track mile world records during this year's event on Sunday 17 September
For the men that time is 3:43.13 set by Hicham El Euerrouj in 1999 while the women's is 4:12:56 set by Svetlana Masterkova in 1996.
"We're delighted Lottoland's $1 Million prize has acted as a major drawcard and helped lure more elite competitors to Darwin for the men's race," said Lottoland CEO, Luke Bell.
"This is an incredible opportunity for Territorians to watch some of the world's best middle-distance athletes battle it out in the heart of Darwin City."
Now in its fourth year, the 1609 metre (one mile) event is run through iconic Mitchell Street in the city's CBD and is jointly funded by the Northern Territory Government and Athletics NT.
Race Director, Richard Welsh, said the international field was a testament to the event's growing popularity amongst elite athletes.
"Silas Kiplagat is the fifth fastest person on the planet to ever run 1500m.  He's a silver medallist at the World Championships, Olympic finalist and has won no less than 15 different races on the IAAF Diamond League global circuit.  
"He's also a current world record holder, teaming with fellow Kenyans Collins Cheboi, James Magut and Asbel Kiprop to set the world 4 x 1500m record in 2014.  
"It's also great to see our ties with Japan growing, after Ruriko Kubo raced here two years ago.  Asian engagement is important for Darwin and using sport to assist is sensible, so it will be great to welcome up and coming Japanese athletes Kazuyoshi Tamogami and Ryunosuke Hayashi," Welsh said
Welsh added that Kiwi Camille Buscomb lining up in the women's race also gives the event a crucial final piece to extending the event globally.
"Now we will have four nationalities represented, full road closures, livestream and drug testing, we will be well placed to push for an IAAF Label for the event next year, which will position the Lottoland Mitchell Street Million Dollar Mile among the top echelon of mile races anywhere in the world," Welsh declared.
The Lottoland Million Dollar Mitchell Street Mile is on Sunday 17 September 2017.
Registrations are now open for all athletes and fun runners at: www.mitchellstreetmile.com.au