Jakob Ingebrigtsen, a Norwegian sensation, broke the long-standing two-mile world record in a record-breaking performance that established his reputation in sporting history. The gifted runner accomplished this remarkable achievement at the Meeting de Paris athletics competition, which was held as a part of the prestigious Diamond League competition in France. Ingebrigtsen's incredible feat of speed and stamina cemented his status as the undisputed fastest man to finish the tough 3,218-meter race, with a finish time of 7 minutes and 54.10 seconds.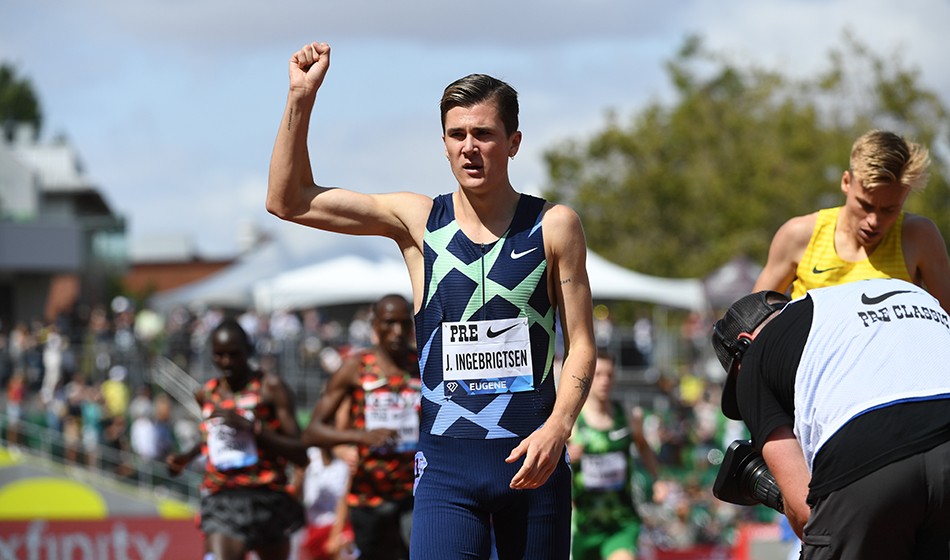 For over two decades, the world best performance (WBP) in the two-mile race had been held by Kenya's Daniel Komen, who set an impressive time of 7:58.61 in July 1997. However, Ingebrigtsen's awe-inspiring performance surpassed Komen's record by an astonishing four-and-a-half second, leaving spectators and experts alike in awe.
While Ingebrigtsen's achievement is not officially recognized as a world record by the governing body, World Athletics, it has garnered acknowledgment as a remarkable world-best performance for the challenging two-mile distance.
To aid him in his pursuit of greatness, Ingebrigtsen utilized cutting-edge Wavelight technology, which employs strategically placed trackside lights to provide real-time pacing information to athletes. This innovative system played a pivotal role in enabling Ingebrigtsen to maintain an optimal pace and rhythm throughout the race, contributing to his record-breaking success.
The confirmation of Ingebrigtsen's groundbreaking world-best performance time is currently pending ratification by World Athletics, an eagerly awaited endorsement that will solidify his status as an extraordinary athlete.
View this post on Instagram
Ingebrigtsen's dominance was undeniable as he left his competitors trailing. Kenyan athlete Ishmael Kipkurui secured second place, clocking in at 8:09.23, while Ethiopia's Kuma Girma took the third spot with a time of 8:10.34.
Following his astonishing achievement, an elated Ingebrigtsen shared his thoughts, exclaiming, "Breaking this record feels absolutely incredible. It marks my first world-best performance achieved in an outdoor setting. The race unfolded smoothly, especially transitioning from the 1500m. I would describe it as an exceptional race. The unwavering support from the enthusiastic crowd was astounding, and their encouragement played a vital role in overcoming the challenges. The final time came as a delightful surprise."
Ingebrigtsen's awe-inspiring performance solidifies his place among the world's athletic elite and sets a new standard for aspiring runners to strive towards. As the global sporting community eagerly anticipates the official ratification of his world-best performance, one thing remains certain: Jakob Ingebrigtsen has etched his name in the hallowed halls of sporting greatness, leaving an indelible mark on the history of athletics.