Receiving a hero's welcome upon his return to Kenya, the 23-year-old marathon sensation, Kelvin Kiptum, celebrates his remarkable world record-breaking performance at the 2023 Chicago Marathon. Kiptum, who completed the marathon in a groundbreaking two hours and 25 seconds, now aspires to represent Kenya at the upcoming Paris 2024 Olympics.
Key Achievements: A World Record Shattered
Kiptum's extraordinary feat in Chicago saw him obliterate the previous world record by an impressive 34 seconds, a record previously held by the revered double Olympic champion, Eliud Kipchoge. This achievement earned him the distinction of becoming the first person to complete a marathon in under two hours and one minute. His newfound goal is to compete on the Olympic stage, possibly alongside the legendary Kipchoge.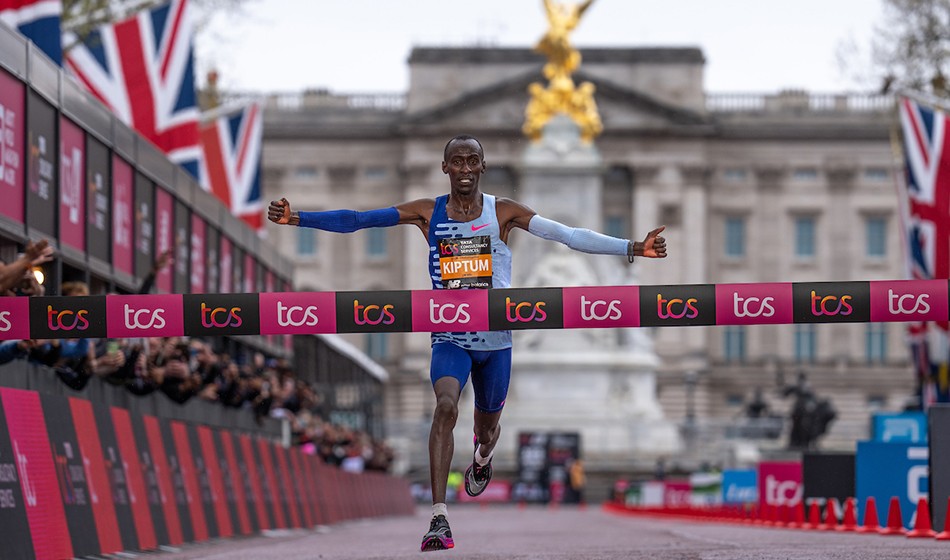 After a rousing welcome home, Kiptum expressed his dream of donning the Kenyan colors at the world's most prestigious sporting event. "If I get the chance and am selected for the Olympics, I would be overjoyed to represent my homeland," he shared with a throng of journalists. "It has always been my ambition to represent Kenya, and I am fully prepared to make that dream a reality at the Paris Olympics."
The Rising Star: From Humble Beginnings
Kiptum's journey to becoming the world's fastest marathoner has been remarkable. In just his third marathon appearance, following victories in Valencia last December and London in April, he achieved the remarkable feat of clocking three sub 2:02 times within a year. This aligns perfectly with his personal goals of breaking records and winning on diverse courses. It's worth noting that he did not originally plan for the world record this season. "My dream was to hold the world marathon record someday. I had initially planned for it in Chicago next year, or perhaps in 2025. Fortunately, it happened in Chicago, and it's a dream come true."
Kiptum's homecoming to Nairobi on October 10th was a heartwarming spectacle, with his wife Asenath Rotich, their two children, and other family members joining in the celebration of his incredible achievement. His coach, Gervais Hakizimana, who hails from Rwanda and had previously preferred to remain in the background, was also there to welcome Kiptum.
Behind the Scenes: The Coach's Perspective
Hakizimana, who had known Kiptum since 2009 when the young athlete was a mere shepherd, revealed the challenges that Kiptum faced, including a recent bout of illness that almost forced him to withdraw from the Chicago Marathon. "He used to play around with me while he was herding livestock when I came for my hill training near their home. He would playfully kick me, and over time, we started running together," recalled Hakizimana, who represented Rwanda at the 2008 and 2009 World Half Marathon Championships.

Delving into Kiptum's rigorous training regimen, Hakizimana disclosed that the world record holder, who hails from the village of Chepkorio in Elgeyo Marakwet county, maintains a weekly routine of running between 250 and 280 kilometers. Impressively, Kiptum exceeded the 300-kilometer mark per week for three consecutive weeks leading up to the London Marathon, where he notably improved his personal best to an astonishing 2:01:25, having previously clocked 2:01:52 in Valencia.