In a significant development, Nigerian sprinter Divine Oduduru has been handed a six-year suspension due to his involvement in two doping transgressions. The Athletics Integrity Unit (AIU) made this announcement on Thursday, bolstered by "overwhelming proof" against the former world junior silver medalist.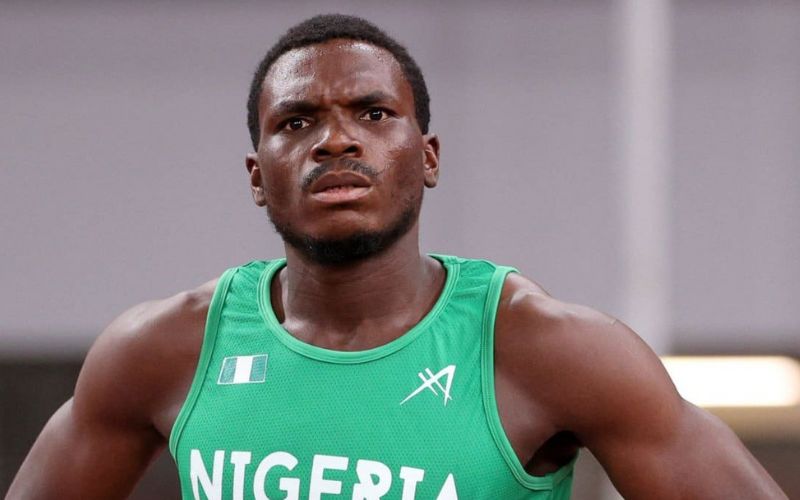 Oduduru's breaches included the unlawful possession of prohibited substances and an attempted utilization of a banned substance or technique. It's worth noting that his case was closely intertwined with that of his compatriot Blessing Okagbare, who received an 11-year prohibition for doping in 2022. Brett Clothier, the head of the AIU, expressed his contentment with the ruling, citing the grave nature of the case and its revelation of a sinister partnership between athletes and external parties intent on subverting high-level athletics.
The six-year suspension comes after Oduduru's provisional ban on February 9. Okagbare's case gained notoriety when US prosecutors charged therapist Eric Lira with the distribution of performance-enhancing drugs to athletes during the Tokyo Olympics. Lira has since pleaded guilty to these charges and now faces a decade-long incarceration.
Okagbare, aged 34, was disqualified from the Tokyo Olympics just before the women's 100m semi-finals due to a positive test for human growth hormone in an out-of-competition examination carried out in Slovakia before the postponed 2020 Games. Upon her return to the United States, her phone was confiscated by US Customs and Border Protection, exposing "highly incriminating text and voice messages" with Lira, as outlined in a Federal Bureau of Investigation complaint. The AIU banned her for the use of multiple forbidden substances and for her lack of cooperation during the inquiry.
The evidence against Oduduru was substantial, including WhatsApp correspondences between Okagbare and Lira, which revealed Okagbare's solicitation of forbidden substances on Oduduru's behalf. Throughout the investigation, the 27-year-old Oduduru consistently maintained his innocence.
Divine Oduduru, renowned for his 100m personal best of 9.86 seconds, experienced disqualification in the 100m heats in Tokyo but managed to reach the 200m semi-finals. His prior accolades include securing the 200m silver at the 2014 World Junior Athletics Championships.
Brett Clothier underscored the AIU's commitment to unearthing violations and dismantling networks associated with cheating, with the ultimate goal of safeguarding the integrity of athletics. In this endeavor, the AIU frequently collaborates with other investigative organizations. Clothier expressed gratitude for the support provided by the United States Anti-Doping Agency (USADA) and the United States Department of Justice, as their contributions played a pivotal role in constructing the cases against both Oduduru and Blessing Okagbare.
Additionally, the AIU uncovered photographic evidence of multiple prohibited substances in Oduduru's Florida apartment. The confiscated items included two containers of Somatropin ("Xerendip" and "Humatrope," identified as human growth hormone), a plastic pouch labeled "IGF LR3" (synthetic Insulin Growth Factor) containing three vials, and two boxes of erythropoietin (EPO).