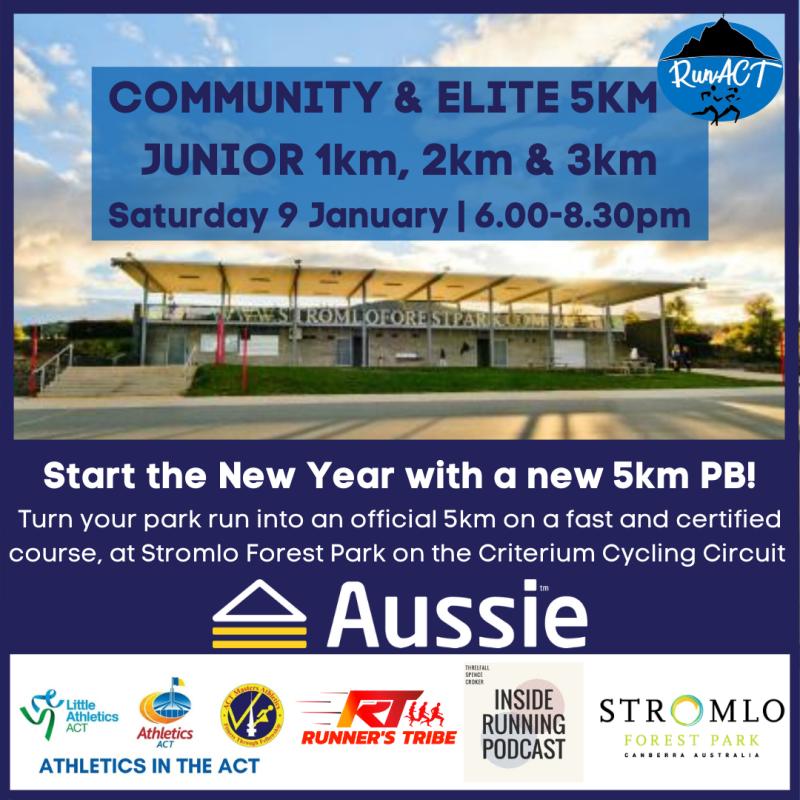 Athletics in the ACT are turning to the world of cycling as a way to make their new road-race, the 'RunACT 5K Presented by Aussie' as fast as possible on 9 January 2021.
The new event is open to everyone, not just athletics club members. It will feature a Community and Elite 5K as well as Junior races over 1k, 2k and 3k.
Although the cycling criterium track at Stromlo Forest Park is 1200m long, the course will be made up of 1km laps that avoid the most significant elevation gain on the circuit. The 1k lap has been marked out by an AIMS certified course measurer – making it eligible for official times and PB's.
The surface on the circuit is smooth and fast, and with the event being held in the evening conditions will be as good as possible.
More information and entries into the Community event is available here
For entry into the elite race, contact Dan Wallis at eo.act@athletics.org.au
Runner's Tribe will be featuring the profiles of the elite field in the lead-up to the event which will be livestreamed.