Competitors in the Surf Coast Century presented by MINI saw their dreams become a reality over the weekend in one of the first mass-participation events post-COVID-19 in Victoria. Despite there being no betting odds on this race look for more at new casino websites.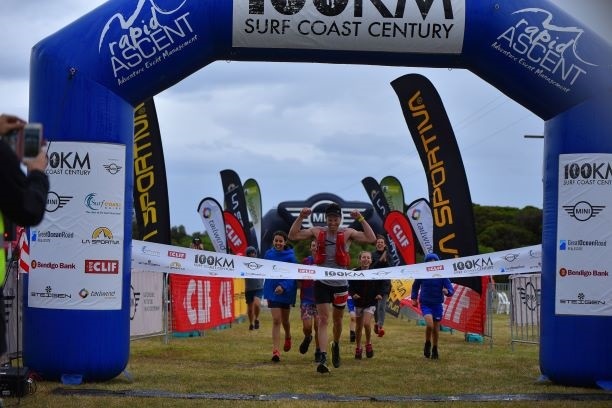 The 100km and 50km races had restricted fields just shy of capacity as runners tackled the challenging and scenic courses as either a solo runner or as part of a relay team. Each race started and finished in Anglesea, with the support of the Surf Coast Shire behind the hall-mark event.
Ross Hopkins was the man in the spotlight for the premier 100km ultra-marathon on Saturday, posting an impressive time of 8:38:29 to take line honours in the 9th edition of the race
Hopkins took a slow and steady approach as opposed to previous years under the guidance of Dave Eadie's 'go out easy' advice and smashed his previous 2017 winning time by over 20 minutes.
"It's a long way out there and over the years I've learnt to pace myself a little bit; I went out steady at the start even though there were a few in front of me, but I was confident I could hang in there all day," said Hopkins.
"It's my fastest time over 100 so I'm very happy with that time; Dave (Eadie's) training program worked out really well for me today," added Hopkins.
Matthew Crehan and Matthew Whitake rounded out the top three for the 100km mens field; completing the course in 8:49:11 and 8:59:26, respectively.
Sarah Hedger won the 100km overall female category in a time of 10:13:22 in just her second 100km ultra run beating her personal best time from last year. Christine Hopkins and Felicity Pidgeon finished second and third respectively.
"I had such a good run last year I didn't think it could get any better than that!" exclaimed Hedger.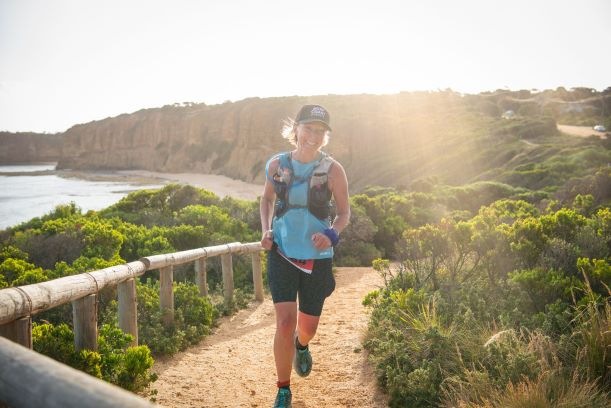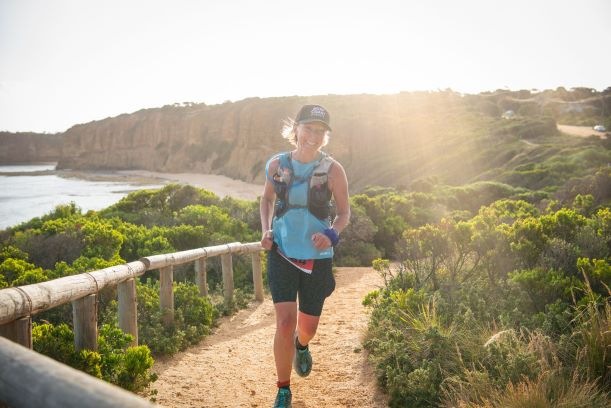 "I went out a bit slower and steadier this year; I felt a bit lonely but the volunteers were so good and encouraging out there. I guess that's the joy of trail running – all the highs and lows are worth it," said Hedger.
The triumph and elation at the finish line proved it was a race worth holding out for throughout the ups and downs that COVID-19 related restrictions had on competitors and Torquay-based event organisers Rapid Ascent.
Rapid Ascent's Event Director Sam Maffett was thrilled the event was able to come to life in the current COVID-19 climate after State Government reassurance was received only weeks prior to race day.
"To see competitors dreams come to life at the event after many months of training, sacrifices and COVID setbacks and unknowns, has made this years' Century one of our most memorable races to-date." Maffett said.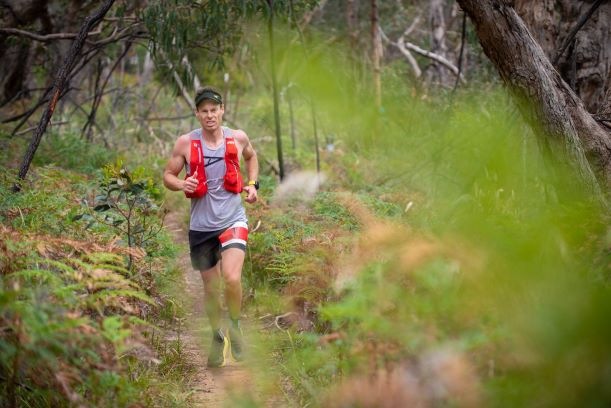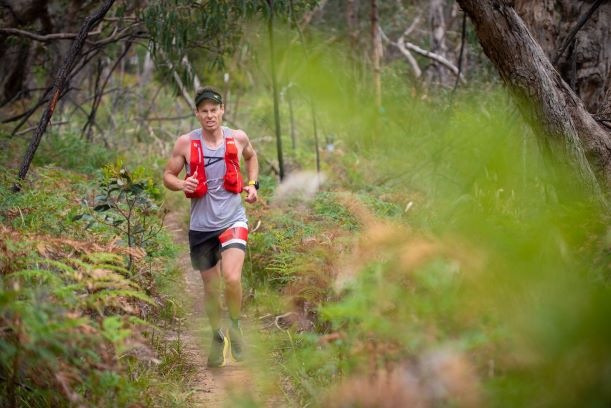 "We are extremely proud of all participants as they showed that by keeping their eye on the goal and never giving up hope that race day would become a reality this year – they made it… one footstep step at a time – and we couldn't be happier," added Maffett.
Competitors continued to cross the finish line late into the evening, with the final 100km solo competitor crossing in the early hours of Sunday morning!
In the 50km race Corey Milner, Damien Smith and Jake Williamson were our top three male placegetters with Milner stopping the clock in an impressing time of 3:46:40.
"The course was great today, not a breath of wind; the perfect temp," said Milner.
"I went quicker than last year with a bit more training and hard work – I really love the variety on the course – the runnable single tracks out the back of leg 3 are my favourite," added Milner.
The 50km race was also held on Saturday over the second half of the 100km course which is renowned for being more difficult than the first half.
Victoria Cole was the top placegetter in the women's 50km in a time of 4:32:21. Jess Short and Sara Coulter rounded out the top three in a tick over 5 hours of running.
Cole book-ended her year with two ultra marathons, having carried her fitness through lockdown despite the unknowns.
"Not knowing if the event was going ahead made it tough to train for the 100, but I knew I had 50 in me and I could do 50 well," said Cole.
"Bit of grit goes a long way!" laughed Cole. "I knew I wanted to come back to the Surf Coast after having a taste of the trails last year in the Trail Running Series."
Team 'Hntr' were the fastest official 100km relay team of four on Sunday in a total team time of 7:31:44. Team mates Chris Semetas, Nick Quinn, Richard Johnston and Liam Coughlan are part of a track running squad in Melbourne, 'Hunter', who were on the search for a race.
"We're just a bunch of track running mates and wanted to a race. Being from Melbourne we missed the racing scene so thought we'd give the Century a crack," said Quinn who is also a previous 50km participant.
The Surf Coast Century has built a reputation as one of Australia's must-do trail running events due to its unique course features. Competitors ran past towering sea cliffs, remote wilderness, beaches, lighthouses and more on a figure-eight style course within the Great Ocean Road region of Victoria.
The event will celebrate its' 10th anniversary addition in 2021 on Saturday 11 September – entries to open early next year.
RESULTS
100KM OVERALL MALE
1  Ross Hopkins                 8:38:29
2  Matthew Crehan         8:49:11
3  Matthew Whitaker      8:59:26
100KM OVERALL FEMALE
1  Sarah Hedger                10:13:22
2  Christine Hopkins         10:45:26
3  Felicity Pidgeon            11:59:44
50KM OVERALL MALE
1  Corey Milner                 3:46:40
2  Damien Smith               3:58:31
3  Jake Williamson           4:08:46
50KM OVERALL FEMALE
1  Victoria Cole                 4:32:21
2  Jess Short                       5:00:15
3  Sara Coulter                  5:09:41
100KM OVERALL RELAY TEAMS
1 Team Hntr                      7:31:44
2 Team Dr DM Racing     7:55:30
3 Team Lightweights       8:19:21