Zatopek:10 2016 Distance Preview
Event Date: Thursday 8th December, 2016
Start Time: 6.30pm (Gates open 5.00pm)
Venue: Lakeside Stadium, Albert Park
Written by Grace Kalac - Runner's Tribe
Zatopek10 Men Open 10,000m: 8.55pm
This year's men's race is arguably one of the most competitive Zatopek:10 fields to date, headlined by Brett Robinson, Patrick Tiernan and Stewart McSweyn.
Robinson is undoubtedly the current premier distance runner in Australia, and looks to be the one to beat this Thursday night. He has comfortably gone four for four in his recent races at the Melbourne half marathon, Burnie Ten, Adelaide City to Bay and Noosa Bolt events, making him a hot favourite.
"I  wasn't always in the best shape in those races but I was able to tactically change the race to my advantage, I felt like I was able to rise to any challenge I asked my body to," Robinson said.
Robinson, who will need to run under 27.45 and win the race to ensure auto qualification for next year's World Championships in London, is trademarked by his finishing speed.
"If the other guys leave it to the last couple of laps I think I'll be very hard to beat," said Robinson.
The 2014 winner Robinson will be paced by fellow Melbourne Track Club members Jordan Williamsz, Jack Davies and Sam McEntee. All four athletes are in impressive form following a recent stint up at Falls Creek. 2015 Zatopek winner and Rio Olympian David McNeill has withdrawn from this year's race.
Rio 5000m Olympian Patrick Tiernan, fresh from his NCAA win and in the form of his life, has just arrived back down under after graduating from Pennsylvania's Villanova University, in the hopes of continuing his winning streak.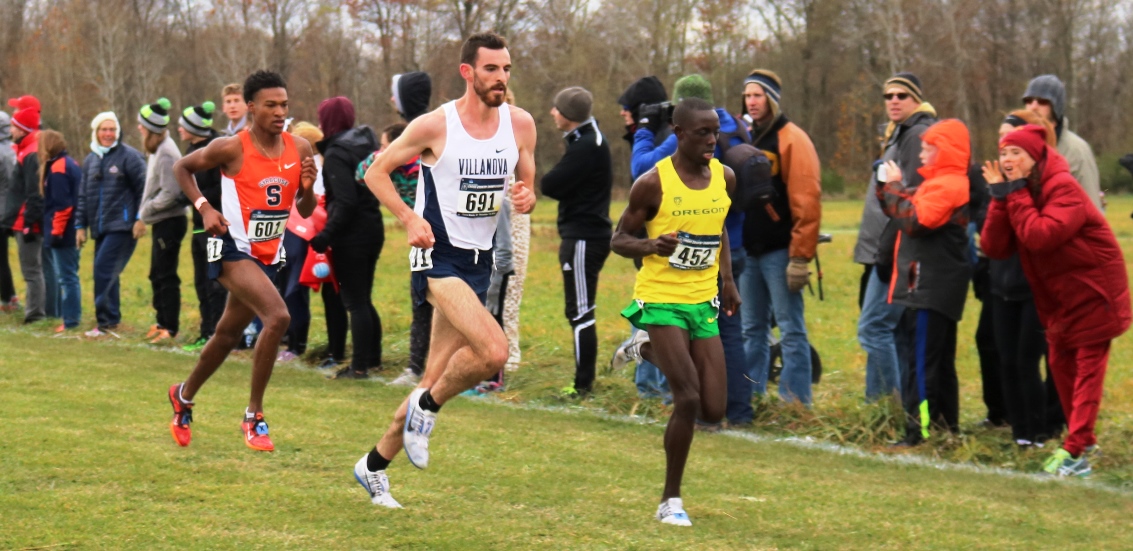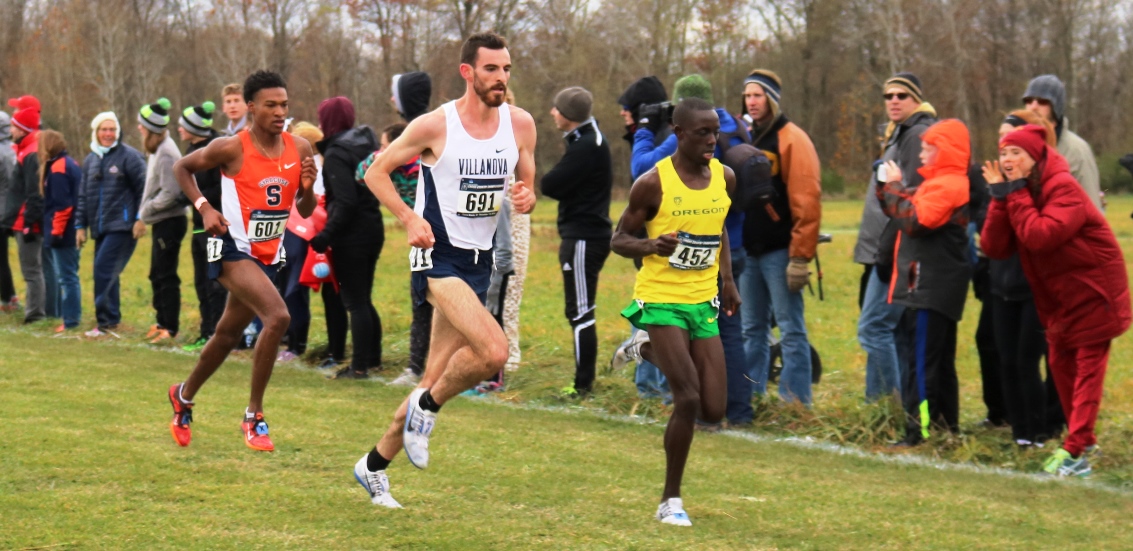 Stewart McSweyn is another anticipated front runner. McSweyn has had an impressive last few months, claiming the 10km title at the Melbourne Marathon in October, and finishing second in the Noosa Bolt and third at the Burnie Ten.
Jack Rayner and Joshua Johnson will be on the hunt for a breakthrough performance on Thursday night following notable recent 3000m runs. Rayner, who ran 29:29.52 at last year's Zatopek, tore away from the field in the 3000m at the recent Victorian Miler's Club event in 8:00.76. Joshua Johnson recorded 7:57.99 at the NSW 3000m Championships. Andrew Buchanan, who was this year's Victorian cross country champion, Chris Hamer, who finished fourth at the Burnie Ten and Mitchel Brown, who finished 6th in the Zatopek in 2015, will also be competing.
International entrants include Kenyan Josphat Menjo, winner of the 2010 Zatopek, American Brian Shrader who finished third at last year's Zatopek and has a personal best of 28:28.56, Bobby Curtis, past NCAA 5000m champion, and New Zealander Aaron Pulford.
It's going to be an exciting 25 laps for spectators at 8.55pm on Thursday night, with many of Australia's elite athletes in contention for both the Zatopek crown and World Championship qualification.
Zatopek10 Women Open 10,000m: 8.00pm
Triple crowned Zatopek10 victor Eloise Wellings is on track to become the first woman in history to win the event four times. After a stellar championship at Rio this year, highlighted by a 10,000m personal best and 9th place in the 5000m final, Wellings looks to be in the shape of her life.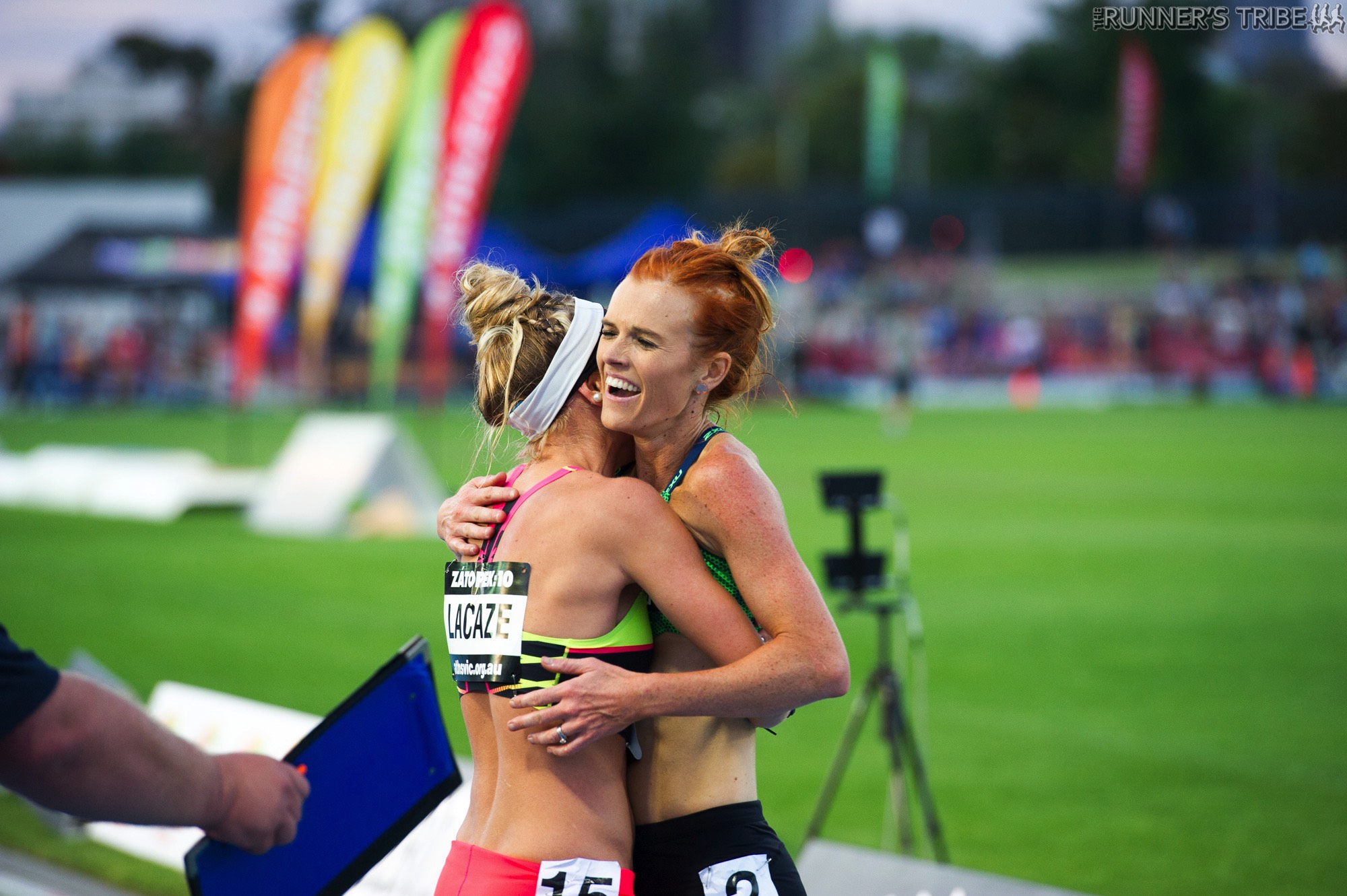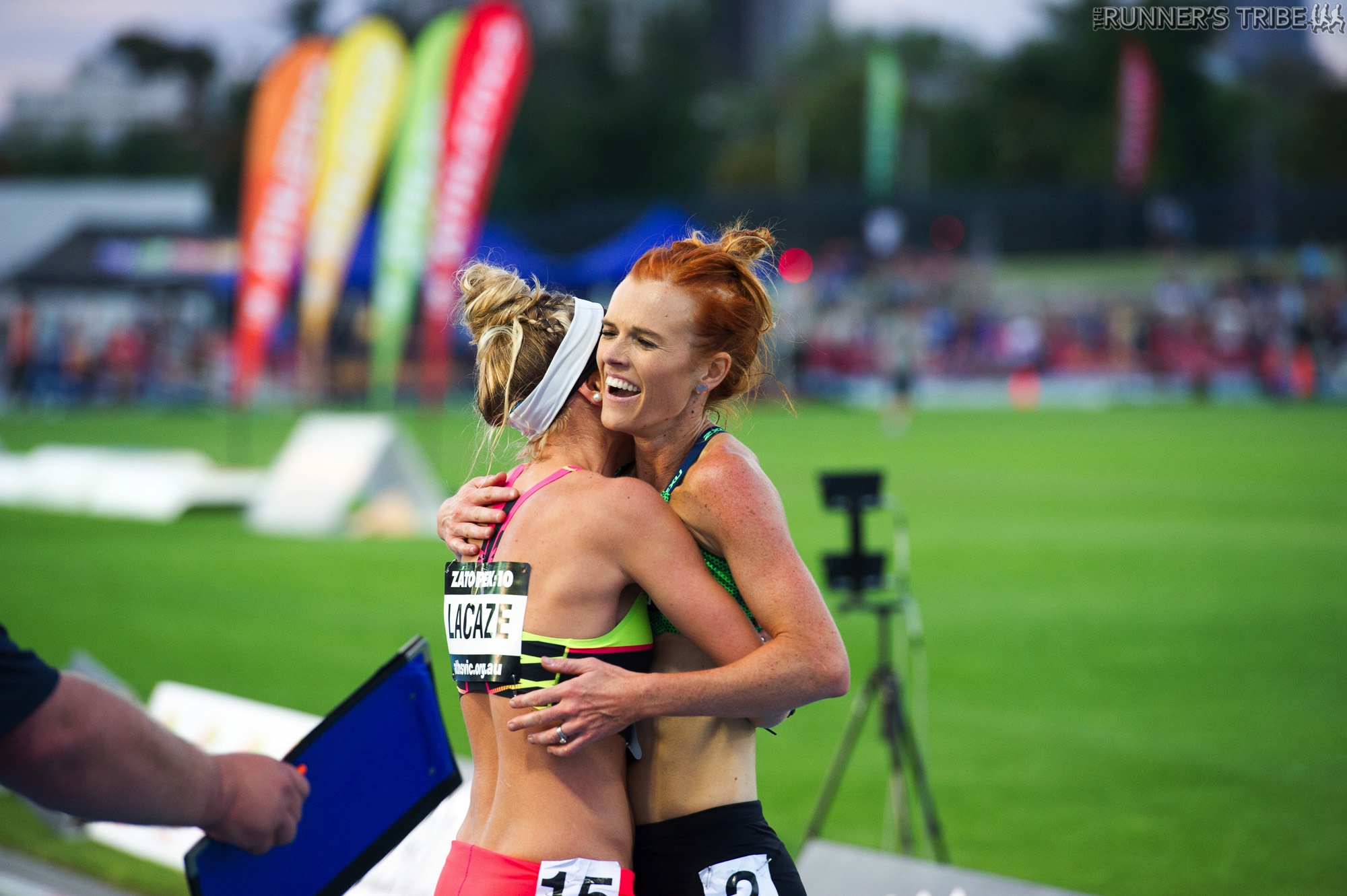 In a similar fashion to last year's Zatopek, training partner Genevieve LaCaze is set to pace Wellings, in the hopes of cementing her an auto qualification spot for the 2017 World Championships. Fellow Melbourne Track Club teammate and Rio Olympian Zoe Buckman will also be a pacer.
"I'll aim to stay and help her for as long as possible. 25 laps is a long way alone," said LaCaze.
Camille Buscomb and Virginia Moloney, who finished second and third respectively at the 2015 Zatopek, are also entrants. Moloney is coming off an impressive cross country season and her current fitness levels are exemplified by her recent 2:34:27 marathon. Past winner of the Zatopek Open Women's 1500m Bridey Delaney is also competing, alongside Rio Olympian Victoria Mitchell and Kate Spencer, who has a 5000m personal best of 15:28.47.
Men's De Castella 3000m Under 20: 7:45pm
The Men's Under 20 3000m will feature 25 of Australia's up-and-coming distance runners. 2015 winner and 2016 Under 20 National Cross Country Champion Matthew Ramsden will be returning in an attempt to claim a historic second De Castella title. Ramsden's 2015 winning time of 8:09.07 positions him as the fastest in this year's field and a favourite for the title.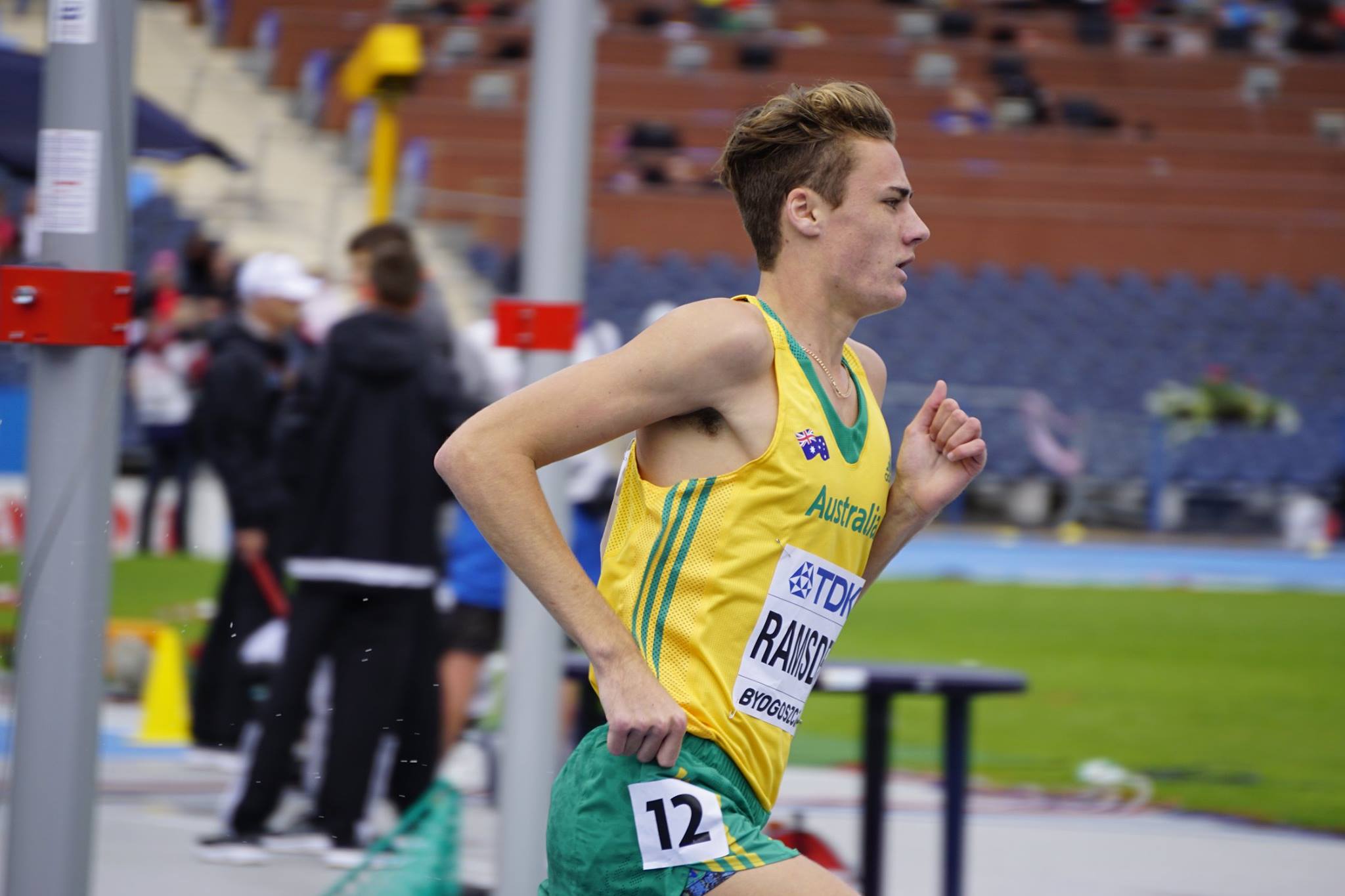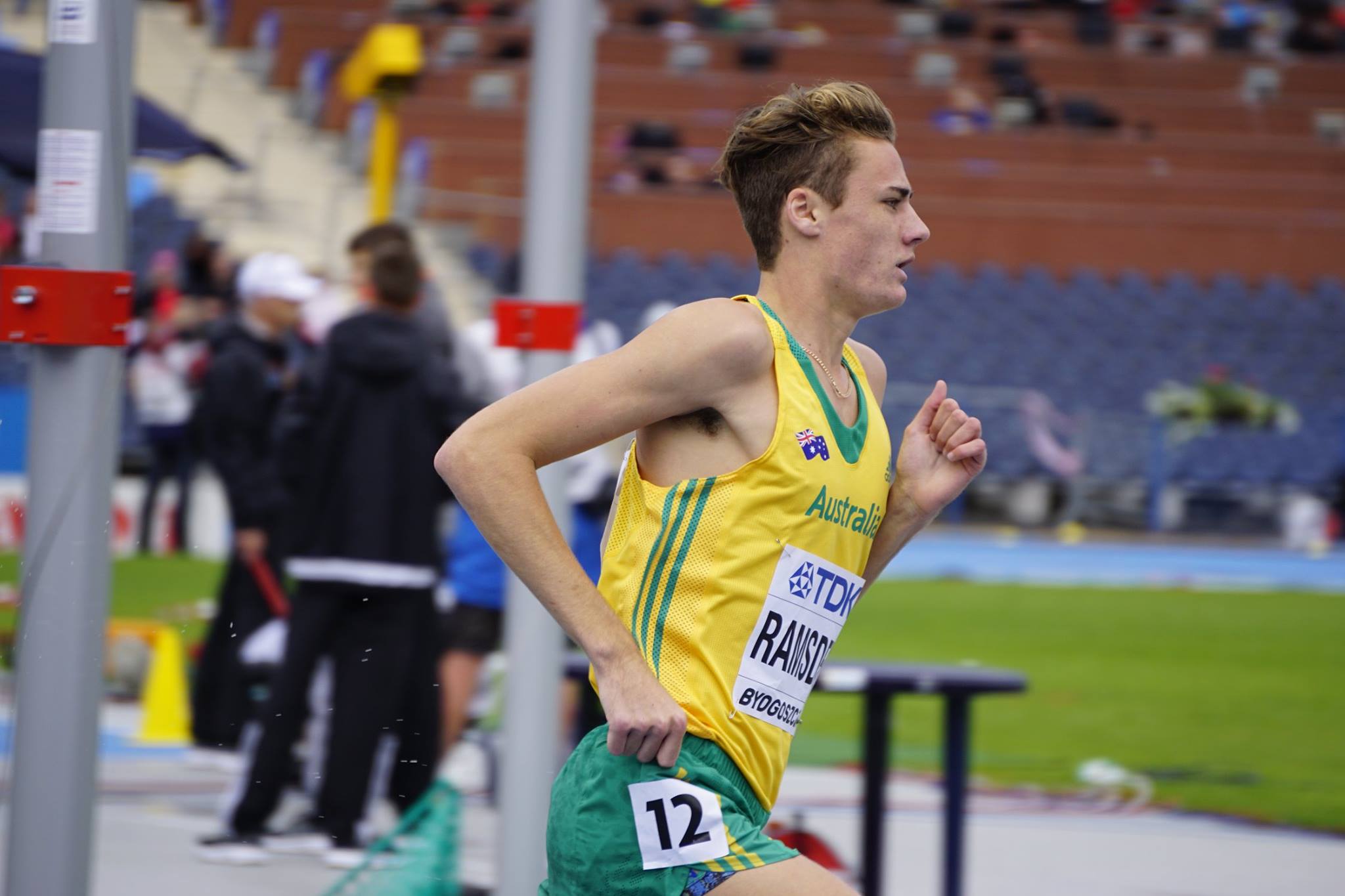 Ramsden, the newest face of Melbourne Track Club, has just completed his first training camp with the renowned squad. He is confident that his three weeks at Falls Creek will give him an edge over his fellow competitors come Thursday evening.
"I'm certain that no juniors have put in the work I have up here," said Ramsden.
Ramsden is thriving on the opportunity to train with some of the world's best.
"They're extremely influential to be around, both in training and mindset. These boys have been like older brothers to me," said Ramsden.
Ramsden is assured of his ability to apply all he's learnt from his experience at the World Junior Championships earlier this year, and does not see the goal of breaking Ryan Gregson's Under 20 Australian 3000m record as out of reach. Ramsden, who believes he is "close to the fittest Matthew Ramsden [he's] ever known", has the target time of 7:57.45 in his sights.
Other athletes in contention include Jye Edwards and Edward Goddard, who recently achieved personal bests of 8:13.40 and 8:13.54 respectively at the NSW State 3000m Championships. Isaac Hockey, who competed at this year's World Junior Championships in the 1500m recently recorded a 14:24.70 5000m and is likely to be in the mix. Zachary Facioni, 2016 Under 18 National Cross Country Champion and Jaryd Clifford, 2016 Rio Paralympian, will also be two athletes to watch.
Women's Ondieki 3000m Under 20: 7:30 pm
The 2016 Women's Under 20 3000m fields 16 athletes, the majority of which will be making their Ondieki debut. The competitive field spans across four age groups and boasts four of the top seven finishers in this year's Under 20 Australian Cross Country Championships.
Expected front-runners include 15 year-old Keely Small and Clarissa Herbst. Small was the Zatopek 2015 Under 15 Jamieson 1500m winner and presents a 3000m personal best of 9:34.88, while Herbst finished second at this year's Australian Cross Country Championships.
Victorian's Teleah Hayes, Emilie Guy and Henrietta Lawrence also have strong potential for a top 3 finish.
Women's 1500m Open: 7:15 pm
In this small field of seven, noticeably absent of our Rio 2016 Olympians, 2014 World Junior 800m finalist Georgia Griffith is ranked the quickest with her personal best of 4:23.75.
Traditionally an 800m specialist, Griffith is eagerly awaiting her first individual event at Zatopek.
"I've had a consistent block of training and am looking forward to the opportunity to race on Thursday and hopefully run a pb," Griffith said.
Griffith said her past experiences on the world stage have assisted her in gaining perspective and confidence for events such as this year's Zatopek. She will also anchor Box Hill's team in the Women's 4x400m open relay.
New Zealander Ellen Schaef (Personal best: 4:28.00), Anna Saw (4:30.49), and Sarah James (4:33.71) are also in strong contention for top three positions.
Past winners of this event include Brittany McGowan (2014, 2012), Melissa Duncan (2013), Kaila McKnight (2010) and Georgie Clarke (2007).
Men's 800m Open: 7:25 pm
Australian recorder holder and 2014 victor Alex Rowe will grace the track in this year's Men's Open 800m. Rowe's holds a personal best of 1:44.40 from 2014, and recently displayed his current form in Athletics Victoria's Round 4 Shield, where he ran solo for the majority of the race and stopped the clock at 3:44.7.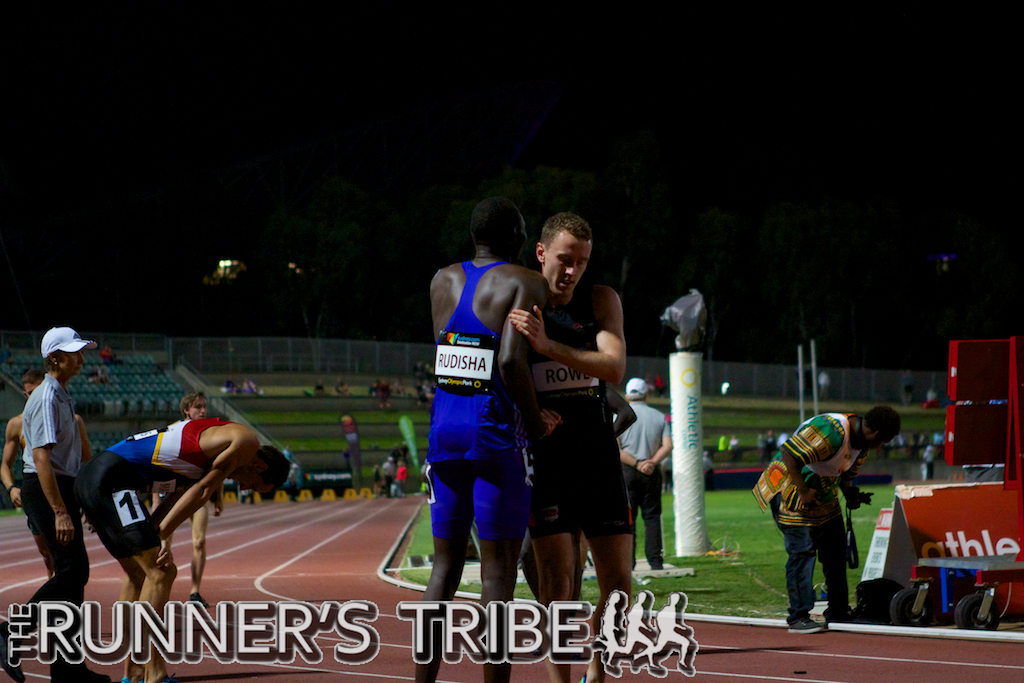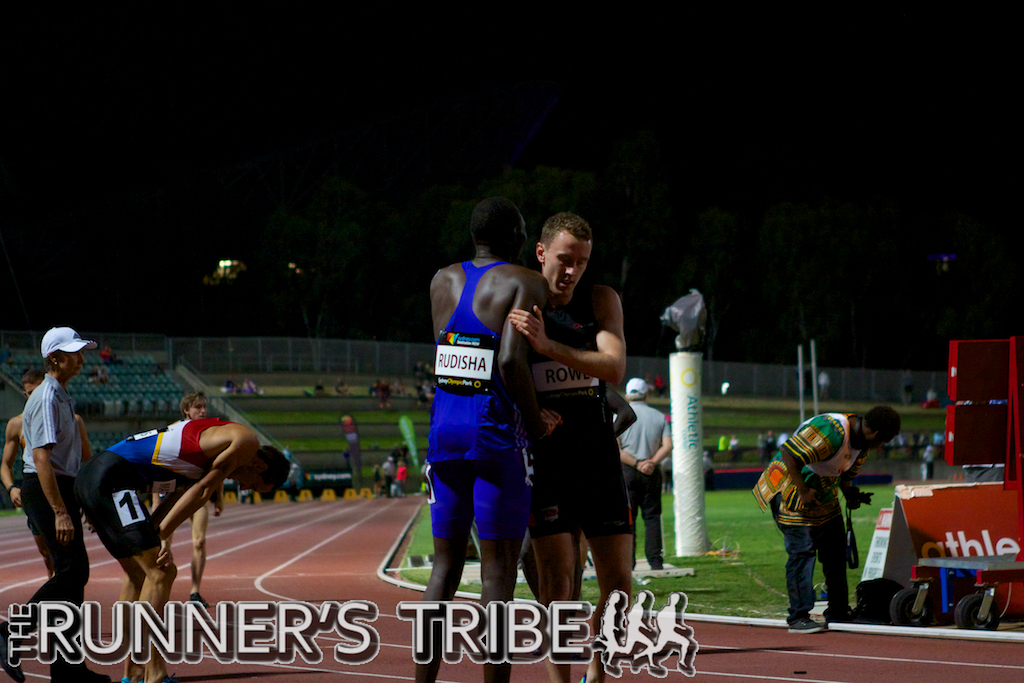 2016 Word Junior Championship representative Lachlan Barber, with a personal best of 1:48.02, is also likely to show off his current fitness following his recent return from Falls Creek.
Victorian Under 18 duo Christian Davis and Archie Wallis, who finished first and second respectively at the Australian All Schools Championships on the weekend, will also toe the line.
The start list additionally features Stephen Knuckey, who had victory in last month's Victorian Miler's Club 800m running 1:50.48. Knuckey and Rowe were both part of the St Kevin's Athletic Club team that shaved 0.76 off the state 4x800m relay record last month. Expect to also see Victorians Lachlan Mann (Personal best: 1:50.38) and Tom Fawthorpe (1:49.80) in the mix.
END
FOR MORE INFORMATION PLEASE VISIT- http://athsvic.org.au/events/competitions/national-competitions/zatopek10/
Watch: 2016 Zatopek Promo: Video by Athletics Victoria @athsvic