Len Johnson – Runner's Tribe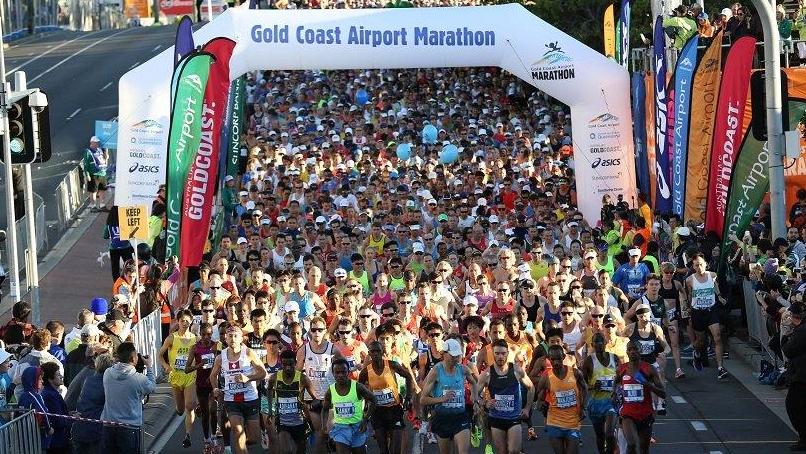 The Gold Coast marathon is approaching veteran status. Who would have thought?
Not only that, but the event is looking pretty good as it closes in on its 40th staging and 40th birthday. The first Gold Coast marathon was in 1979, so the fortieth race will be next year, the 40-year celebration in 2019. This year's race – 2 July – is upon us.
As with all about-to-be-40s, there have been some 'learnings' along the way. There was a near-death experience in 2000, as debts piled up at the same time as funds dried up, but Gold Coast Events came in in 2001 and here it is now thriving, as the event has for much of its lifetime.
Indeed, the past few years have been golden times – literally.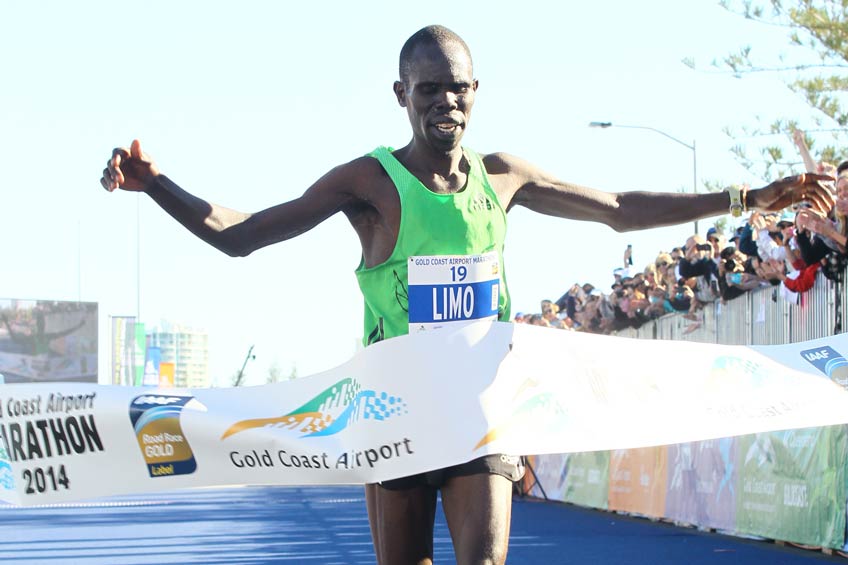 In 2014, little-known Kenyan Silah Limo ran 2:09:14 to take four seconds off the Australian all-comers' record previously set by Rob de Castella up the road in Brisbane in winning the 1982 Commonwealth Games marathon. A year later another Kenyan, Kenneth Mungara, a 40-year old who had previously plied a trade as a barber, eclipsed that with a 2:08:42. Then last year, Mungara won again in 2:09:00.
In three years, then, the fastest six marathons ever run in Australia have been run on the Gold Coast. In addition to those just mentioned above Mungara was followed home by Limo (2:08:54) and Evans Ruto (2:08:55) in 2015, while Yuki Kawauchi finished just one second behind Mungara last year.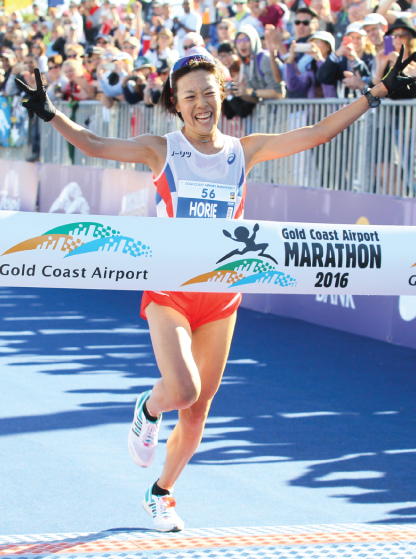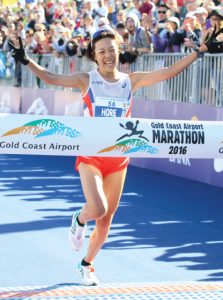 The Australian women's all-comers record remains at 2:23:14 by Naoko Takahashi in winning the Sydney 2000 marathon, but the Gold Coast race record has been comprehensively revised In the past few years. Eriko Asai of Japan ran 2:29:29 back in 1993, a time that was not bettered for 20 years until Yukiko Akaba ran 2:27:17 in 2013.
Last year, Misato Horie improved the race record still further, winning in 2:26:40.
Most of this seemed a long way away when the first Gold Coast marathon was staged in 1979. Winners then were Eric Sigmont and Mary Murison.
Murison became the event's first multiple winner when she was first woman home again the following year.
Sigmont was a Victorian whose achievements have been enhanced by daughter Erica, a 2006 Commonwealth Games representative at 800, and son-in-law Mark Fountain, bronze medallist at 1500 in Melbourne 2006. But he notched up quite a few of his own, too, following a slew of Australians to take up a scholarship at the University of Houston and following on to a post-grad degree at Oregon, where his teammates included Steve Prefontaine.
Through all of this, Sigmont ran a 4:03 mile and many other fine performances. He also 'fell' into one of the more famous races of all-time, a three mile featuring 'Pre' and Frank Shorter at Hayward Field in 1974. The race clashed with Sigmont's final exams and, not fancying his chances, he set a fast pace for the first mile before falling back. He features in the iconic photo which became a Nike poster (Prefontaine leads from (l-r) Knut Kvalheim, Shorter, Sigmont and Don Kardong).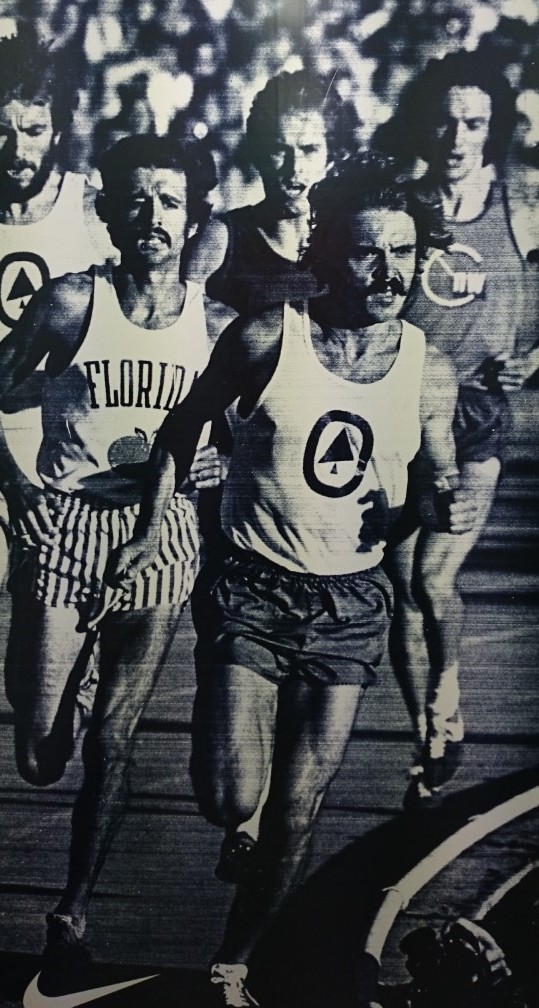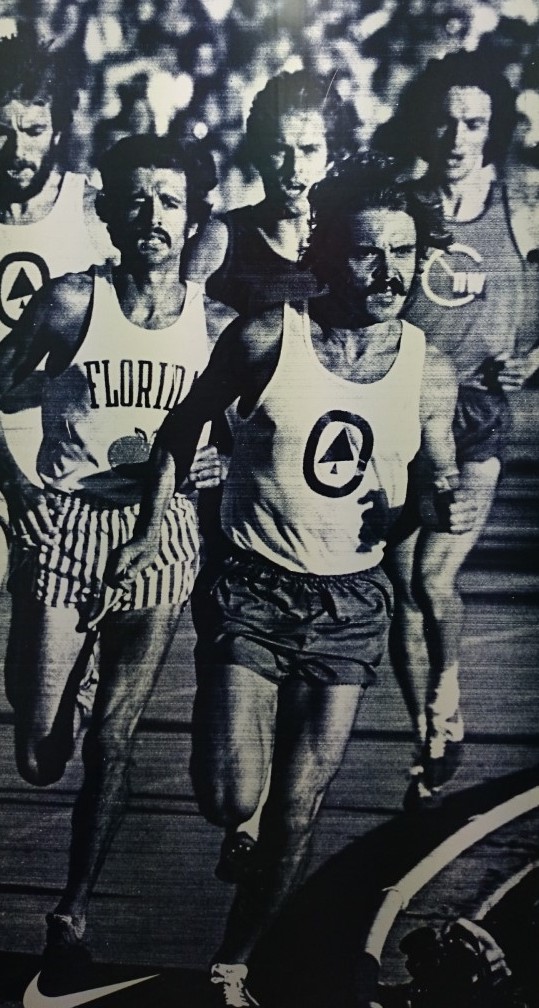 A big part of the measure of success for any race is the opportunities it provides for local talent. Gold Coast was quickly into that environment. First woman in the 1982 race was Jillian Colwell, a doctor at a local clinic, who went from her 2:43:25 then to three consecutive sub-240s in Melbourne, London (pb 2:37:12) and Sydney, and 25th representing Australia in the first world championships in Helsinki.
A curly-haired carrot top named Pat Carroll emerged as a shock winner in 1984 to a race record 2:10:44 four years later among his four wins and a sub-2:10 in Japan in 1995. Brad Camp front-ran his way to a 2:10:11 win in 1989, a performance that remained a race record until Kenya's Nicholas Manza ran 2:10:01 in 2011.
Triathlete turned runner Jackie Hallam ran 2:36:23 to win in 1991, while runner, turned triathlon world champion, turned runner again Jackie Fairweather won in 2:34:42 in 2005. Though she never ran it at her top, the race also served as a development milestone for Kerryn McCann whose made a 10-minutes-plus improvement to 2:44:05 in the 1988 race and approached 2:40 for the first time with a 2:40:10 in 1993.
Lisa Weightman also presaged her marathon potential with several strong performances in the half-marathon, culminating in a 69:00 win in 2010 which is the current Australian all-comers record. Commopnealth champion Michael Shelley, Jeff Hunt, Liam Adams and Jess Trengove are among many top Australian distance runners to have featured prominently in the half.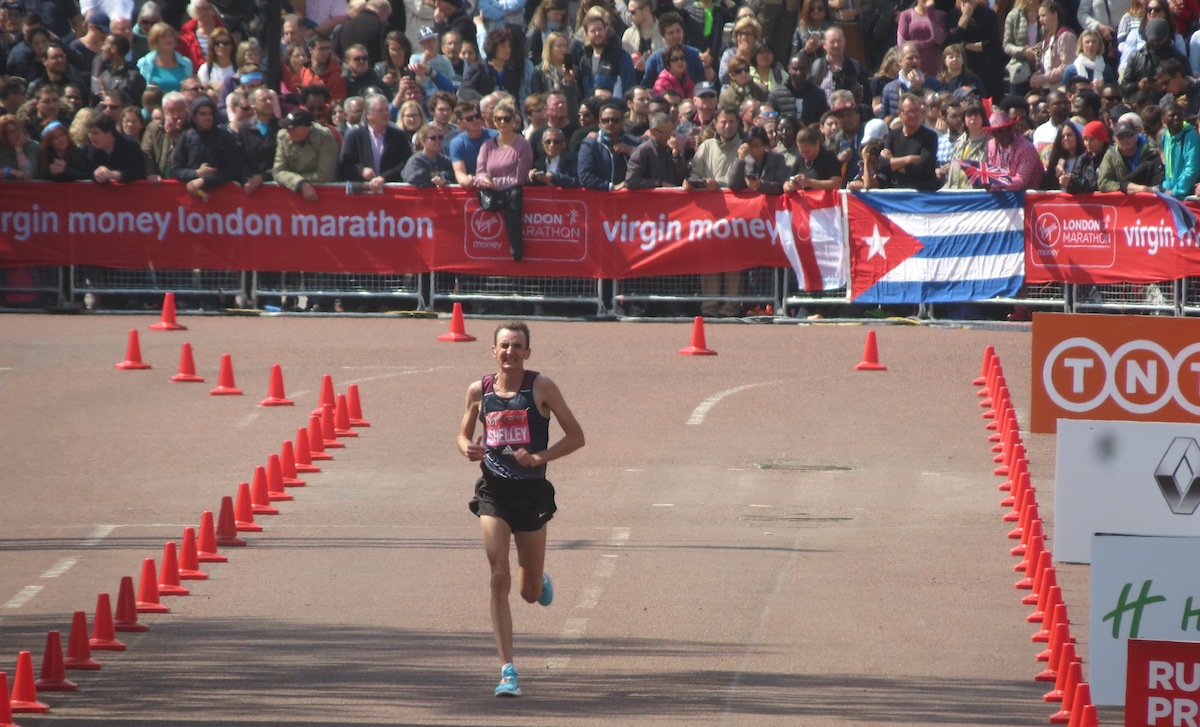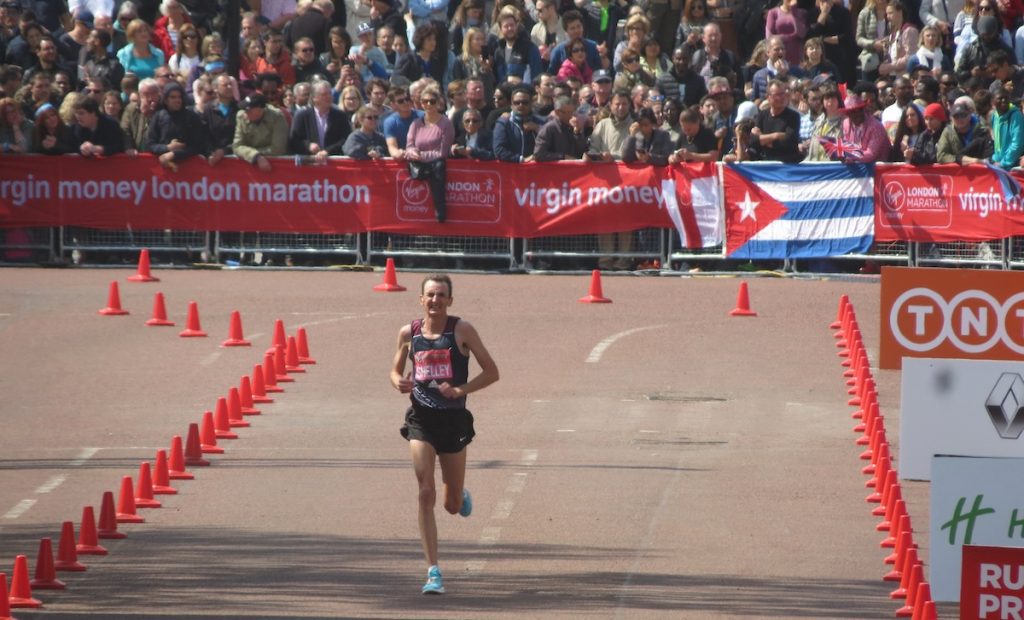 One of the best aspects of recent Gold Coast events has been the effort which has gone into inviting Australia's distance running 'royalty' to the race. The date clash with major championships restricts our very best from racing there while at their very best, but many have appeared in one or another of the various race distances.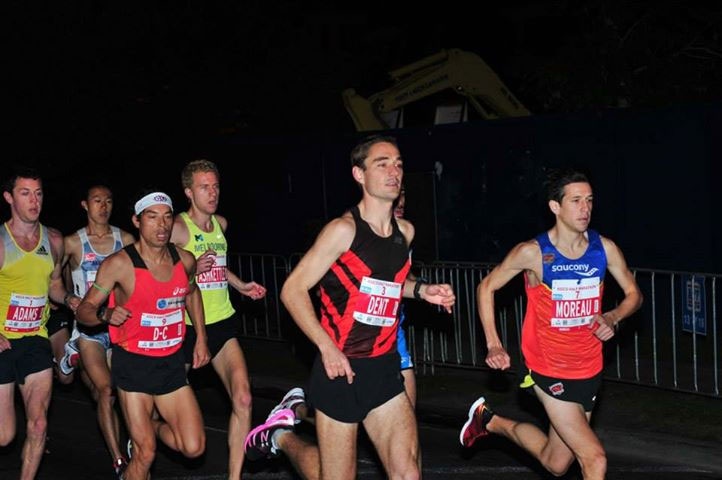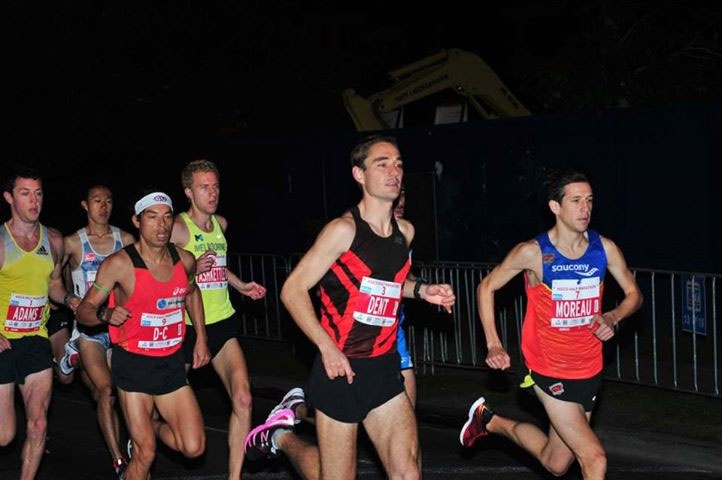 Lee Troop has won the marathon (2006), the half (2004, with Kerryn McCann winning the women's) and the 10km (2009), Andrew Lloyd won the marathon in 1980 and the half in 1991. Steve Moneghetti found he had a sprint after all to dead-heat with Ethiopia's Tadesse Gebre in the half in 1993, Lisa Ondieki won the half in 1988. In this sort of exercise, apologies to any/many that have been missed.
Commonly, athletes get a new lease of life when they 'cross over' into veterans' competition. With the standard the Gold Coast marathon has set these past few years, any boost will surely make it something to savour.
End
About the Author-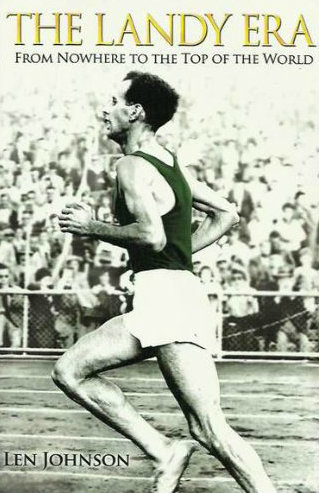 Len Johnson wrote for The Melbourne Age as an athletics writer for over 20 years, covering five Olympics, 10 world championships, and five Commonwealth Games.
He has been the long-time lead columnist on RT and is one of the world's most respected athletic writers.
He is also a former national class distance runner (2.19.32 marathon) and trained with Chris Wardlaw and Robert de Castella among other running legends. He is the author of The Landy Era.
Three-time Olympian Lee Troop runs out of retirement for his dad