Written by Jaryd Clifford - Runner's Tribe
On 11 August 2012, Jared Tallent should have won an Olympic gold medal, breaking the Olympic record in the process. Instead, Russian Sergey Kirdyapkin committed a remorseless act of thievery. Fraudulently, and unsmilingly, he stole a priceless moment. It was he who crossed the finish line first, his national anthem that sounded through the streets, and his flag that rose highest of all. It should have been Jared Tallent. It should have been Australia.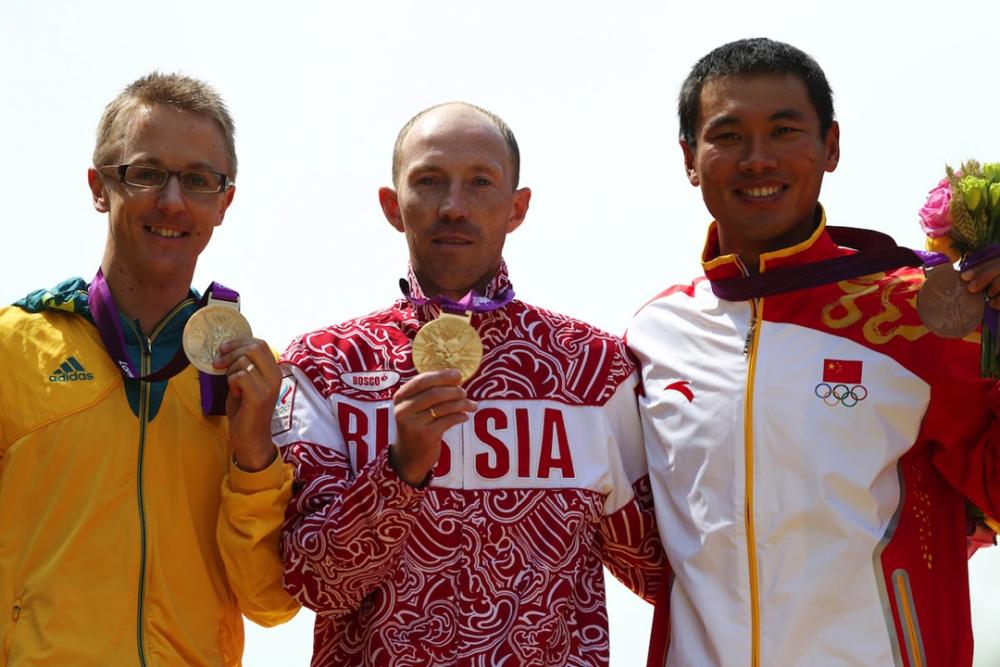 Nearly four years later, and after over 1000 days of waiting, the Court of Arbitration for Sport (CAS) stripped Sergey Kirdyapkin of the 2012 Olympic gold medal in the men's 50km walk. A 2015 independent investigation published by WADA painted a dark picture. Evidence suggested that he had been doping since his 2009 world title. It also stated that the "clear and problematic abnormalities" in his biological passport "would have been known to the IAAF prior to the Olympics (2012)." Quite simply, he had cheated his way to Olympic glory.
Tallent and his coach Brent Vallance had known it all along, from the very moment he crossed the finish line. "I gave Brent a hug straight after the race [in London]. He said something like 'we know you're the real champion today, and if you wait long enough it may happen'," Tallent said.
For Vallance, it was only a matter of time until the truth was exposed. "We probably discussed it over and over for months that we knew he was the Olympic champion," he said. "I just had this feeling that they (the Russians) were all [doping]. Just going off what we knew, one, two, three of them were going to test positive at some point. It all eventually caught up with them."
So it was, that on a Thursday night, 16,000km from where he had raced down The Mall in London, Jared Tallent became an Olympic champion. After years of exhaustive campaigning, it was a bittersweet moment.
"I cracked open a bottle of wine, sitting at my computer hitting refresh. We had meat, cheese and crackers. We were just waiting for the CAS decision to come up on the website," he recalled.
The decision appeared on his screen shortly after nine o'clock. Concise, and without mentioning his name, those words still meant everything. With little fanfare, this was his crowning moment.
"I was very excited it was happening. But you think of the surroundings I was in: I was at my kitchen bench at home," he said. "While I was elated that I'd won the gold medal, it's just not the moment that you ever envisaged or imagined. You imagine crossing the line, standing on the podium, and celebrating right there and then. This was nine o'clock at my kitchen bench. It's a bit of a let down compared to what the actual moment would have been like."
RUNNER'S TRIBE PAYS OUR WRITERS & FILM MAKERS TO CREATE EXCITING & ENTERTAINING CONTENT. HELP SUPPORT THESE PROFESSIONALS AND JOIN RT PREMIUM NOW.
TO VIEW THIS CONTENT PLEASE SIGN-UP TO RUNNER'S TRIBE'S MEMBERS ONLY PREMIUM CONTENT. WE HAVE SOURCED THE WORLD'S TOP WRITERS AND FILM MAKERS TO DELIVER ANY ATHLETE, COACH, PARENT OR FAN THE ULTIMATE PORTAL FOR ATHLETICS EDUCATION, ENJOYMENT AND INSPIRATION.
$9.95 AUD Monthly ($6.59 USD)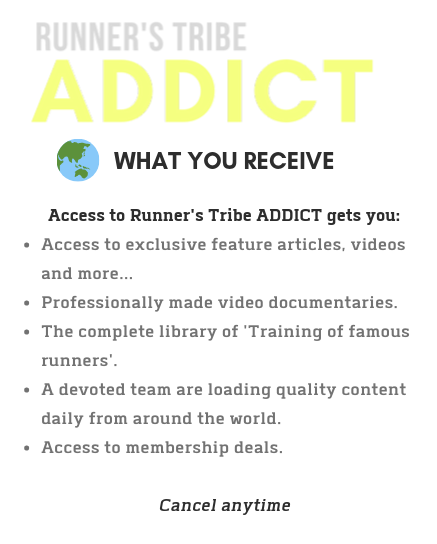 Yearly Plan (Worldwide) - BEST VALUE
$89.95 AUD Yearly ($59.56 USD)

$2.95 AUD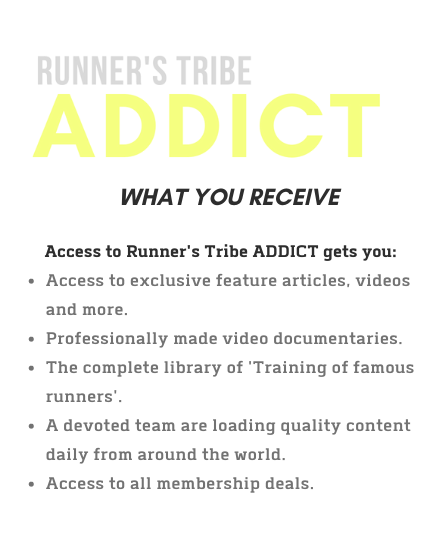 ALREADY A MEMBER? LOGIN BELOW