Caster Semenya, a renowned South African athlete who secured Olympic gold in the 800 meters in both 2012 and 2016, finds herself embroiled in a protracted legal battle that has, once again, attracted global attention. Since 2019, she has been barred from competing in her preferred 800-meter distance due to the implementation of restrictions on testosterone levels for female athletes by World Athletics.
Semenya, whose legal gender is female but who has a medical condition resulting in naturally elevated testosterone levels, has persistently sought legal redress. Previous attempts, including appeals to the Court of Arbitration for Sport (CAS) and the Swiss Federal Court, ended in disappointment.
However, a significant turning point occurred when the European Court of Human Rights (ECHR) decided to take up her case. In a landmark ruling in July, the ECHR found that the Swiss government had violated her human rights. The court, in a closely divided decision of four to three, concluded that the Swiss authorities had failed to provide "adequate institutional and procedural safeguards" to enable Semenya to effectively address her grievances.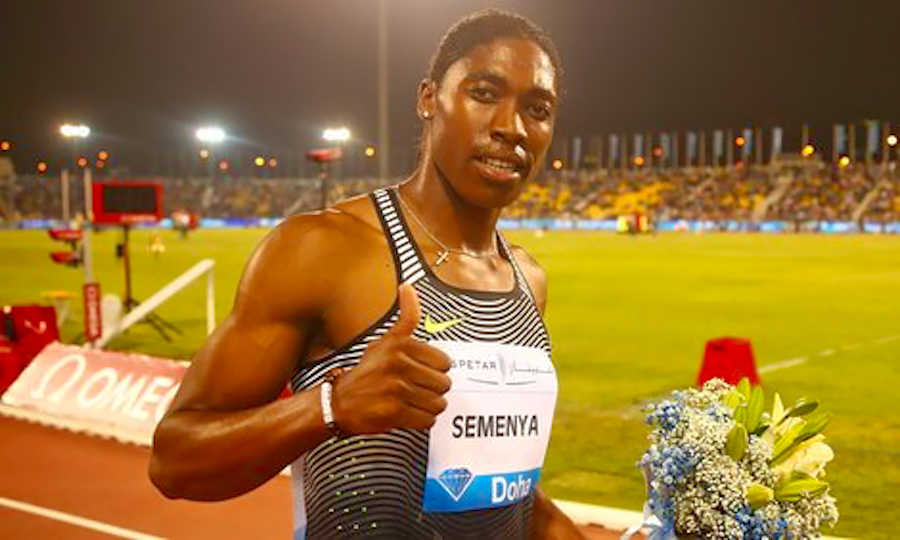 This judgment marked a pivotal moment in her quest for fairness in sports. The ECHR, acknowledging the "high stakes" involved for Semenya, emphasized that her inability to secure a comprehensive institutional and procedural review prevented the court from determining whether the regulations governing Differences in Sex Development (DSD), as applied in her case, were a justifiable measure in safeguarding fair competition for female athletes.
It is essential to note that the ECHR upheld Semenya's complaints of discrimination arising from World Athletics' regulations. However, the ruling did not challenge the DSD regulations themselves, nor did it grant Semenya permission to compete in the 800 meters. Nonetheless, her case underscores the need for a more thorough examination of such regulations to ensure fairness and equality.
View this post on Instagram
Caster Semenya's struggles extend beyond the courtroom. She has openly shared her experience of undergoing medication to lower her testosterone levels, describing the ordeal as "hell" and revealing the adverse health consequences it has inflicted. Her case raises profound questions about the well-being of athletes compelled to undergo such treatments.
World Athletics, for its part, maintains that its regulations are a necessary, reasonable, and proportionate means to uphold fair competition in the female category. They have expressed their willingness to provide information to assist in the ongoing legal proceedings between the Swiss Government and the ECHR.
In the latest development, Caster Semenya's discrimination case has been elevated to the Grand Chamber of the European Court of Human Rights, where a definitive ruling will be issued. Her ongoing struggle for equal opportunities in sports remains a matter of global significance, sparking discussions about the intersection of biology, identity, and fairness in athletics.