Melbourne, Australia; May 24, 2023 –  A green and gold contingent of 39 will battle it out at the 2023 FISU World University Games in Chengdu, China from 28 July – 8 August 2023.
Confirmed by Athletics Australia and UniSport Australia today, the Uniroos Athletics Team will consist of 11 past Australian representatives including two Commonwealth Games representatives, one World Athletics Championships representative and three athletes returning to the World University Games for the second time.
One of the world's largest and most prestigious multi-sport events, the World University Games are a celebration of international university sports and draw thousands of student-athletes together to compete. The Games also encourage athletes to combine their high-performance sporting ambitions with their intellectual pursuits.
Sprint hurdler Jacob McCorry (Macquarie University) will make his second Universiade appearance, having made it to the semi-finals at the 2019 edition.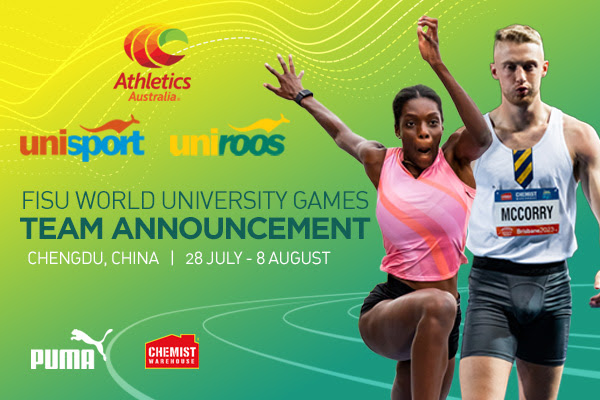 With a breakthrough season behind him which included four wins from six over the Australian summer as well as a personal best of 13.48 at the Seiko Golden Grand Prix last week, McCorry said the opportunity to compete again at the World University Games signifies his progress in his pursuit of excellence.
"Any team selection is an honour. To me it symbolises a recognition of one's significant progression in the sport. It has indeed been a breakthrough year for me under the guidance of Alex Stewart, and I couldn't be more grateful for the team on and off the track around me. I fundamentally want to find the limit of my potential, and this team selection validates that I'm on the right track," McCorry said.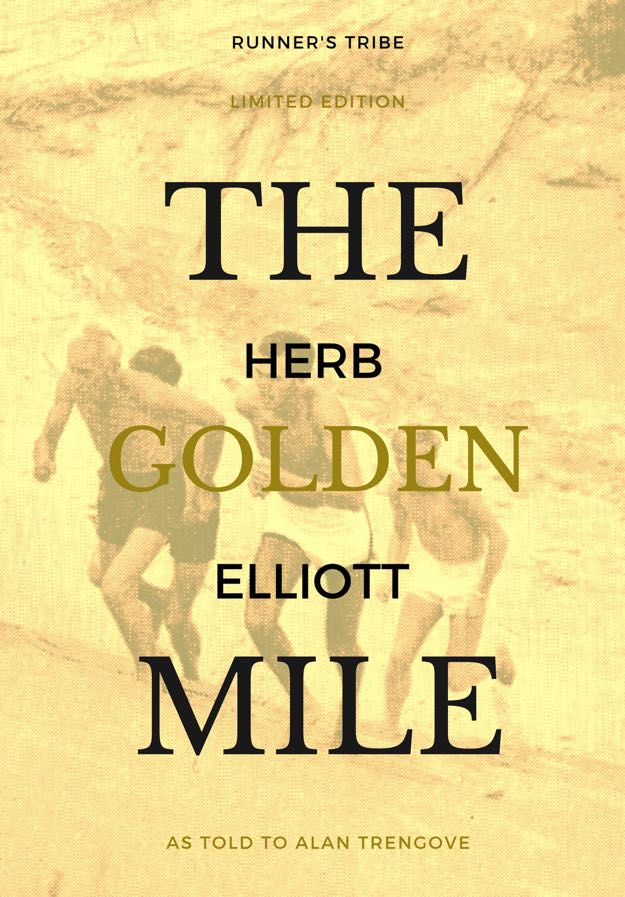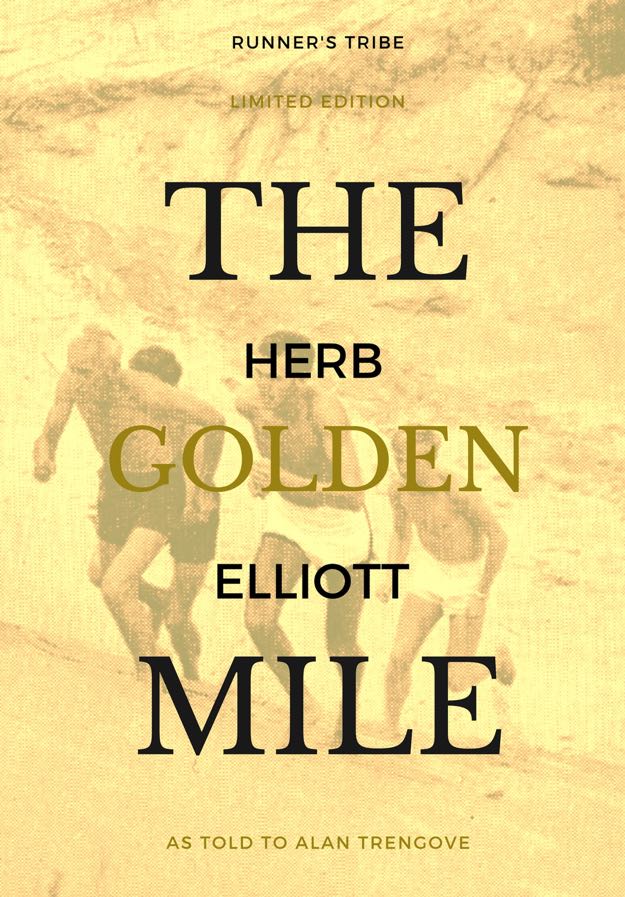 The 25-year-old Applied Economics Masters student said four years between each championships means he will go to China as an entirely different athlete.
"The differential feels immense between the athlete I was in 2019 to now. I think at the specific time of Napoli, I was thinking "survive and advance," and I nearly didn't make the semi final," McCorry said.
"I learnt in that moment, people will treat every round like a final and if you're not on the limit, you're at serious risk. But then to now, I could write an essay on the learnings and difference in approach that I have."
View this post on Instagram
A key pathway competition in the journey of many prolific Australian Olympians, the University Games act as a stepping stone for emerging young stars aiming for the Paris 2024 Olympics and 2026 Commonwealth Games. With more than 10,000 athletes from 150 countries competing, it also gives athletes a taste of high-level international competition in a championships setting.
To be eligible to compete, athletes must be undergraduate or graduate students between the ages of 17 and 28 or have graduated in the year immediately preceding the year of the event.
Athletics Australia General Manager, High Performance Andrew Faichney said the World University Games is a great platform for athletes to hone and develop their skills at a major championships.
"Athlete development hinges on providing competition opportunities and the World University Games gives these athletes the chance to be exposed to the rigours of international competition at a high level," Faichney said.
"Our hope is that athletes use this experience to springboard their athletic careers and get an understanding of what it means to represent Australia.
"Australia has also had much success at the University Games, and I'm looking forward to seeing what this team can do to build on their careers."
The 2023 edition of the Games were due to be held in 2021, but was rescheduled due to the impacts of COVID-19. The original 2021 team were recognised with formal selection and given the Australian team uniform that they would have competed in.
Australian Athletics team at the 2022 FISU World University Games
Men:
100m: Anas Abu Gaba (Griffith University), Joshua Azzopardi (ACPE)
200m: Christopher Ius (University of Sydney), Ryan Tarrant (University of Melbourne)
400m: Luke van Ratingen (UTS), Reece Holder (Queensland University of Technology)
800m: Luke Boyes (UTS), Jack Lunn (Monash University)
1500m: Matthew Hussey (Royal Melbourne Institute of Technology)
5000m: Isaac Heyne (University of South Australia)
10000m: Heyne, Tim Vincent (Queensland University of Technology)
Half Marathon: Vincent, Harrison Bagley (University of Adelaide)
110m Hurdles: Jacob McCorry (Macquarie University)
3000m Steeplechase: Liam Cashin (Victoria University)
Long Jump: Liam Adcock (University of Queensland), William Freyer (University of Sydney)
Triple Jump: Aiden Hinson (Deakin University), Connor Murphy (University of Sydney)
20km Walk: Will Thompson (Australian Catholic University), Mitchell Baker (University of Canberra), Tim Fraser (University of Canberra), Dylan Richardson (Newcastle University)
Decathlon: Alec Diamond (Australian Catholic University), Colby Eddowes (Arkansas State University)
Women:
100m: Kristie Edwards (Charles Sturt University), Sam Geddes (Deakin University)
200m: Edwards, Carla Bull (Griffith University)
1500m: Izzy Thornton-Bott (University of Oregon)
5000m: Holly Campbell (University of Sydney)
100m Hurdles: Imogen Breslin (Macquarie University), Emily Britton (Australian Catholic University)
3000m Steeplechase: Cara Feain-Ryan (University of Queensland)
Long Jump: Annie McGuire (Griffith University), Alyssa Lowe (University of Sydney)
Triple Jump: Desleigh Owusu (Macquarie University)
Heptathlon: Camryn Newton-Smith (Arkansas State University), Mia Scerri (Monash University)
20km Walk:  Elizabeth McMillen (TAFE NSW), Samantha Findlay (Flinders University)
For more information, interview requests or high resolution images, please contact:
Sascha Ryner
Athletics Australia
M: +61 416 858 419
E: sascha.ryner@athletics.org.au