In a groundbreaking announcement on October 25th, the UTMB World Series introduced a comprehensive policy aimed at promoting the participation of adaptive athletes in trail running. Effective immediately, this progressive policy is set to be implemented across all UTMB World Series events.
The novel policy by UTMB tackles various challenges that have historically hindered adaptive athletes from participating in these events. A central aspect of this policy involves a redefined qualification system for the UTMB World Series Finals, hosted in the stunning Chamonix, France. Under these updated guidelines, athletes are now required to meet standard race requirements, possess a UTMB index (indicating previous participation in at least one UTMB event), and accrue a minimum of one "stone" through involvement in UTMB events.
Key Highlights of the New Policy
The UTMB World Series is dedicated to extending accessibility to adaptive athletes in events such as OCC, CCC, and UTMB races through an innovative registration process. Adaptive athletes seeking to participate in the World Series Finals can simplify their registration process by pre-registering on the UTMB website. In cases of high demand, a separate lottery system will be employed to allocate race slots for adaptive athletes. To pre-register for a World Series Finals race, adaptive athletes are required to complete an "Adaptive Athlete Open Division" form and await approval from race organizers.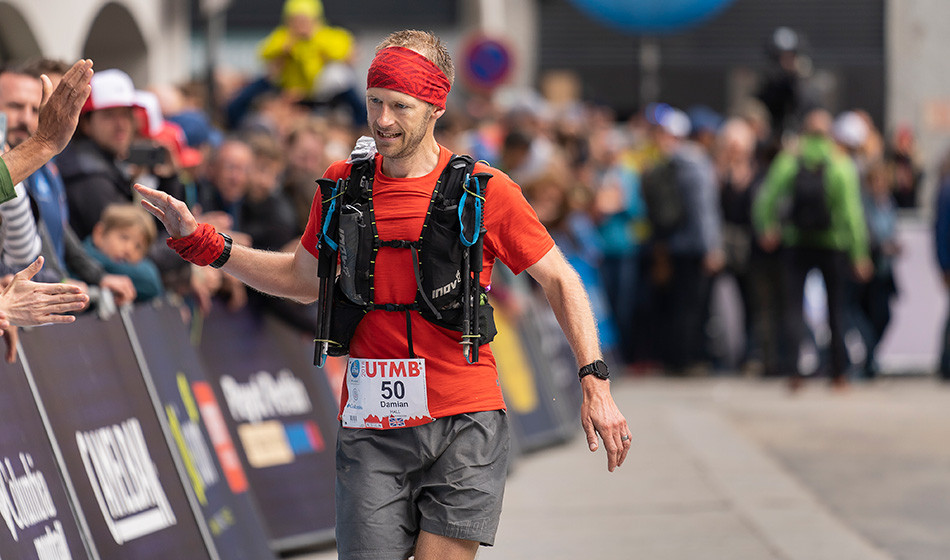 Furthermore, the policy now extends support to adaptive athletes who rely on guides to navigate challenging terrain and aid stations. All adaptive athletes are now provided an additional bib for a guide, with no additional cost. However, guides are required to possess a valid UTMB index for races and must carry their necessary equipment. In cases where athletes require assistance in finding and securing a guide, they can seek help from race organizers. It's important to note that guides will not receive stones or a UTMB index for their participation.
Varied Reactions from Adaptive Athletes
While many adaptive athletes appreciate UTMB's commitment to inclusivity, there is a range of opinions regarding the effectiveness of the policy. Some, like Zachary Friedley, an adaptive athlete with experience in the MCC and the organizer of the Born to Adapt race, have reservations about the added logistical complexities placed on athletes. There are concerns that the new policy might discourage participation due to the substantial extra effort required from adaptive athletes, who already face the physical challenge of running long distances.
View this post on Instagram
Friedley highlights the challenge of finding guides who have participated in a UTMB event, adding more pressure on adaptive athletes. Guides, who are crucial for some adaptive athletes, must either finance their own expenses or receive support from athletes or brand sponsors, which can be be financially demanding.
Segments, Interaction, and Time Limits
Troy Sachs, an adaptive athlete who participated in the OCC, points out issues with the policy's categories, which he believes lack specificity. The policy groups athletes with different types of amputations into the same categories, which adaptive athletes argue does not adequately account for the diverse experiences within the adaptive community. Sachs emphasizes that the variations extend beyond visual differences, with significant anatomical movement disparities among the categories. The current policy is seen as inadequate in promoting genuine inclusion and equality.
Adaptive athletes also express concerns about limited avenues for meaningful communication with the UTMB organization. While some input was provided early in the policy development process, many athletes believe their feedback is not sufficiently represented in the updated policy.
Additionally, athletes face challenges with cutoff times, as those with lower limb disabilities may struggle with efficiency on uphill and downhill sections of the races. They call for accommodations such as chairs at aid stations to allow those with lower limb disabilities to manage their prosthetics if needed. Furthermore, funding support is needed to help adaptive athletes overcome the financial hurdles they face daily.
Advocating for Equity in Media Coverage and Prizes
Some adaptive athletes advocate for equitable media attention, podium recognition, and prize money to attract more adaptive athletes to the sport of trail and ultrarunning. They believe that this recognition and support are essential to creating a more competitive field of adaptive athletes.
UTMB officials acknowledge that their work towards equity and inclusion is ongoing and express their commitment to refining the policy over time in consultation with the athlete community and stakeholders.
Despite concerns, many adaptive athletes remain cautiously optimistic about the UTMB's commitment to promoting inclusivity and equal opportunities for all. They hope that with further improvements and adjustments, the sport of trail and ultrarunning can truly embrace and celebrate adaptive athletes, offering them the opportunities they deserve.