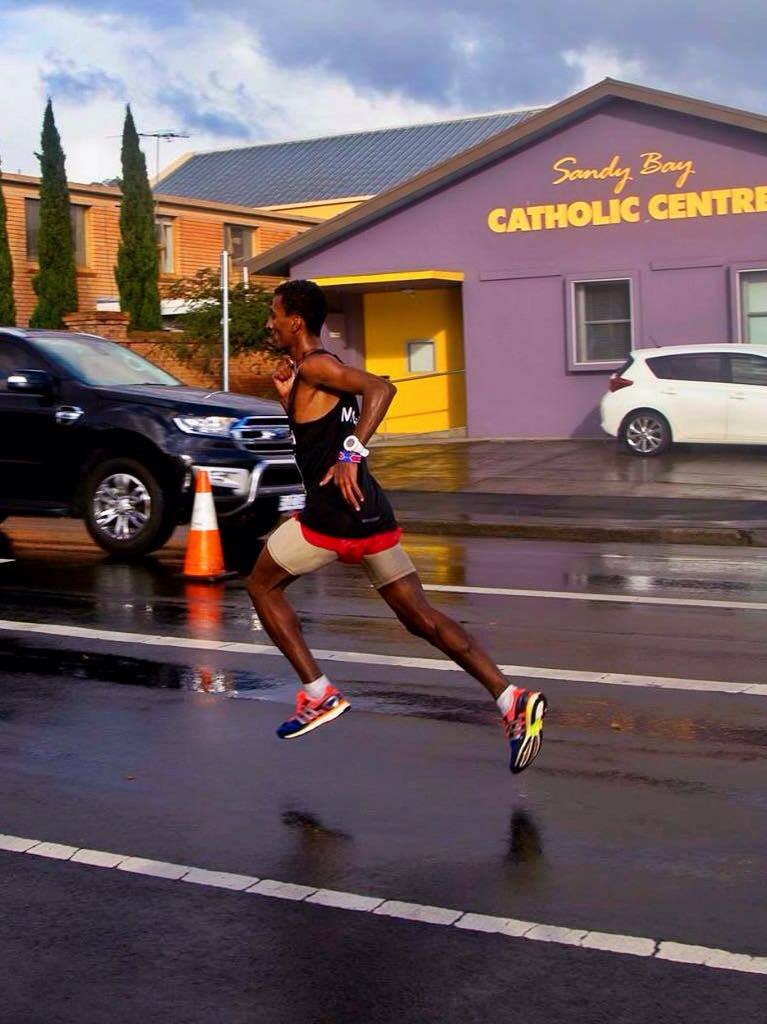 Hi guys, I hope y'all good.
Well, I have been given the opportunity to write my first blog by RT. Not sure where to start but I'll talk about the goals I had in 2015 summer track to begin.
In 2015 I started training well, doing lots of speed work, short intervals such as 5 X 300m (1500m) pace, 15 X 200m (3000m) goal pace, 12X400m (5000m), and finally, I'd included workouts like 6 X 1km, 3 X 2000m. The main goal was to really run fast times for the 1500m, 3000m, and 5000m. So one of the big race for me was the Briggs.
I thought It would be nice to crack my old pbs and things were going well but when Briggs Nationals 5000m race came around things went the opposite way. The field was stacked with lots of tough, fast athletes, but my preparation was not at as good as those athletes. I knew I had lots of hard work to do before performing in such a strong race. The problem was my winter base.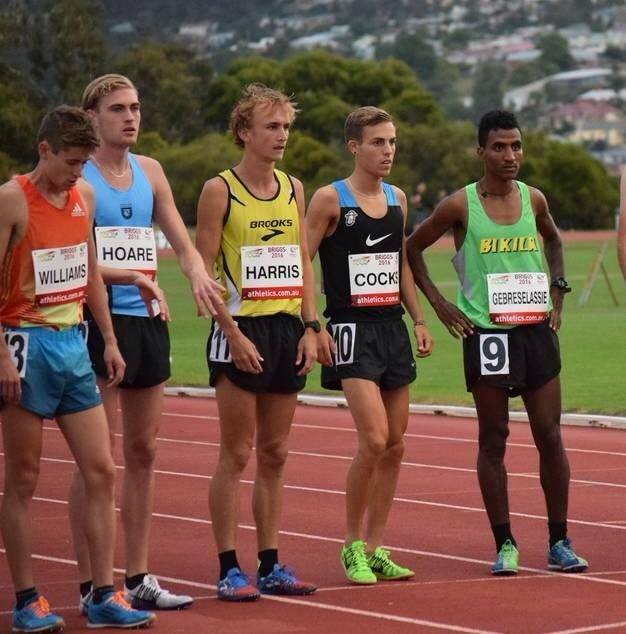 Before that track season, I really had a very bad winter. I was sick for 4 weeks (Flu) which was terrible for me because it distracted me from training and achieving my goals. Also, I just wasn't doing enough mileage and longer intervals. During the winter, I think this was the biggest mistake I made, but I quickly realised it. So that's the reason for my bad results in Briggs 5000m. Yes, I had lots of disappointments but I can't let that control me and " STOP" My goals for the future. I believe in coming back and getting stronger than ever after putting in years of structured hard work and consistency.
I'm not going to give up until I reach the level I want to achieve. A little faith in God can help us achieve great things. With faith " Nothing is impossible" God is Great, and I am grateful for his blessings every day I wake up. I feel happy because I wake up healthy and with a smile on my face ?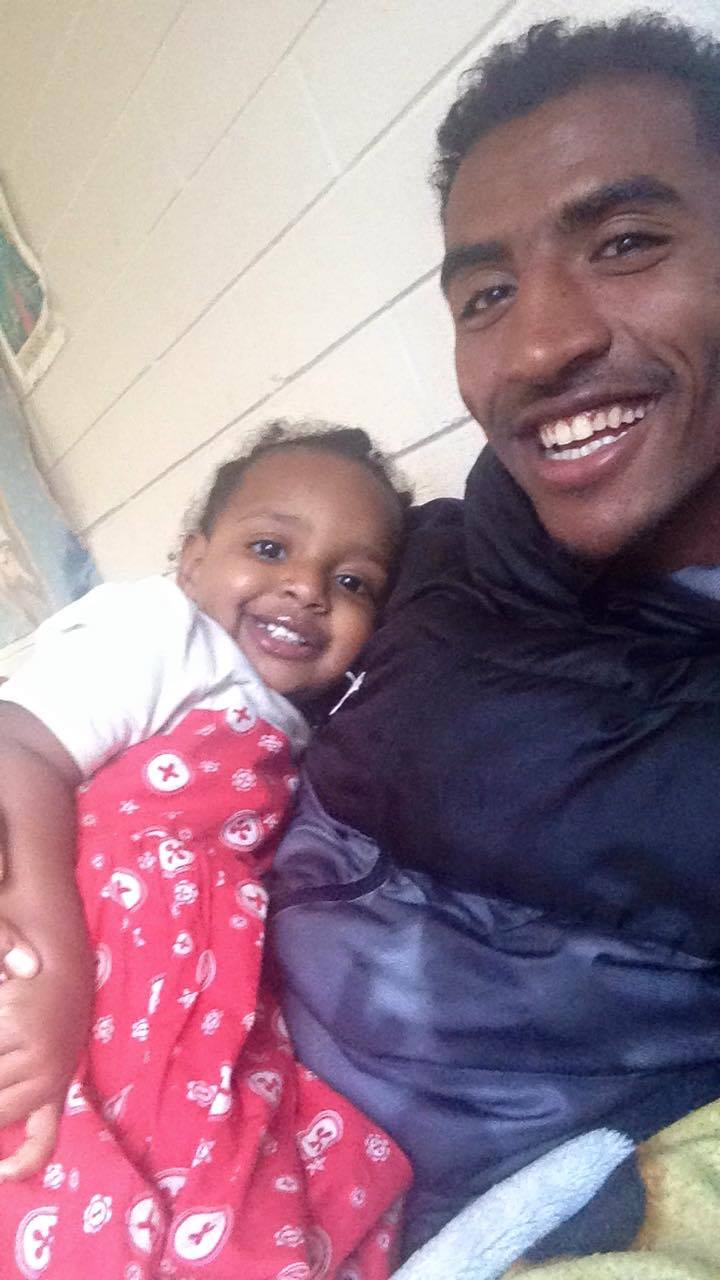 So far 2016 has been a great year for me where all systems are on point. Long runs – 33 – 37km are the most challenging aspect of training,  but at the end it feels good and I know I'm doing the right thing. The endurance/long runs really toughen an athlete like me up.
I am currently in a heavy marathon training schedule, that means big mileage and lots of hard long intervals. Intervals like, 3ks 2ks, 1ks 1600m, 3 miles 2 miles, repeats with short recovery. Every 2nd week there is a short 5k to 6k tempo at 3:02 – 2:55 pace last km. Plus a long tempo at 10km 15km pace at about 3:15 to 2:59s last few km.
Sometimes 20km continuous progressive hard run start at 3:30 to 3:10 3:05 – 3;00 Long runs 36km start at 3:55 – 3:50 pace up to 1st 10km 2nd 10km at 3:40 – 3:30 3rd 10km at 3:30 – 3:20s last 6km at 3:15 3:08s.
My weekly mileage can Vary from 130 – 170km a week double runs every day except for Sunday with only 1 long run.
I had a few short term goals to achieve this year. These goals are as follows-
Mona 8km Road race 1st 24:22 May 15 – City to Casino 3rd 34:09 June – Launie 10km ? Not yet, hopefully, close to 30:00 July 07 Gold Coast Half – 65 – 66 (GOAL) August 07 – Marathon (2:20 – 2:25)
My first ever Marathon was in 2014 in Perth where I ran 2hr 54mins. That was only with 3 weeks of training, it sounds silly, right ? I wasn't fully prepared for it and I just wanted to use that marathon as one of my long runs. The feeling was so bad especially at 35km it hurt so much I hated, but I knew my talent was in marathon and road races, so I still had the mentality to do another one, but this time I'm preparing for it seriously.
I have already smashed that 2:54 marathon time 5 weeks ago. On my long Sunday run, I did a marathon check and I was happy to find that I had the fitness of 2:41:00. However that was just in a long run with no competition That day I felt I could go another 10 – 15mins faster for sure, but you never know until you're in the race.
I will do my first serious marathon after 3 months in Brisbane. If all goes to plan I will head to Europe or USA for one good marathon race. (chasing a fast time ).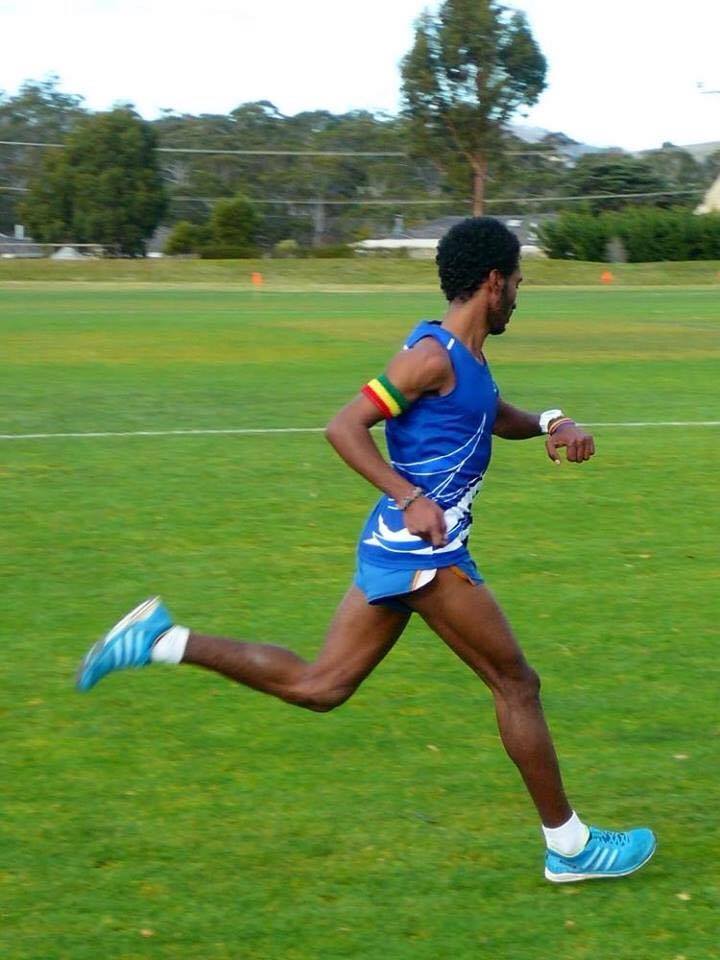 This is how my training is looking like at the moment-
Winter Cross Country Training
1st week M – 1hr 15km easy Run T – 5km 21min + 10x80m Strides W – am 21km 1hr 33 pm 10km Steady Run 37:57 (3:47) ave T – 10km (35:18) 5km w/p and w/d F – 43min 9k PM 1hr 42 22.1km S – 36min 6km + Strides 10x80m S – 25km 1hr 30 3:36 ave Pm 9km 53 min Total Mileage 120km
2nd week M – am 16km 1hr 10 + 10x50m hill Pm 7km 32min T – am 10km 43min PM 5km 15:35 + 5x500m hill 20min w/p w/d W – Am 6km run PM 16km 1hr 11 T – am 40min 8km +10x80m stride F – am 1hr 10 14km pm none S – 35min 5km pm 40min 9km S – Am 8km Race Mona New Course Record and a win 24:22 PM 28km 4:15 Ave 2hr Long Run Total Mileage 141km
3rd week M – Am Rest Pm 37min 8km T – am 1hr 8 16km PM 10k 38min W – am 45min 9km T – am 10km 35:18 pm 5km 18:08 F – am 1hr 10 16km S – 8x1km 2:43 ave down hill (3min) Rec pm 8km 36min S – am 10k 39:00 PM 10km 32:12 Total 110km
4th week M – am 9km 44min pm 16km 1:00'10 +10x80m SPRINT Hills T – 6x800m 2x600m 4x400m 7x200m W – 13k 51min + 10x80m pm 9km T – am 20k Run PM 7km Fartlek F – am none pm 40min 8km S – 6k x country race sand 2nd 20:14 pm 9km 40min. S – am 20k 1hr 20 pm 8km 30min easy
Total 131km week
5th Week M – am 47min pm none T – am 36min 8km pm 4 x 500m hill + 4 x 400m laps W – am 18k pm 37min 8k + 5x80m T – am 5km Fartlek 2min fast 30s jog 15:05 pm 5k 18:00 + 5km cool down 25min F – Rest S – am 2×2.4k relay 7:31, 7,27 + 3.45km tempo 10:52 (3:09) avg + 5x150m hill pm S – 22k 1hr 15 4:00 – 3:04 progressive run (3:25) avg
Total 92km week
6th week M – am 16km 1hr 03 pm 8k 36:50 T – 2x3k (3min) rec 8:56, 8:46 + 3x2k in 6:01,6:01,6:03 + 5k 22mins W -10k 44min +15x80m hill sprints T – 10k 36:02 Fartlek 60s (30s) F – am 18km easy 1hr 25 S – 5k +5x80m 6.5km x/c race S – Rest
Total: 95km
7th week M – 42.39km Mara 2:41:04 (3:47) avg long run T – am 15k easy 1hr 03 (4:13) avg W – Rest T – am 14km 1hr 04 pm 3×2.5km 10k 38:04 F – 14k 1:02 pm Rest S – 2hr 13min (36k) last 8k at 3:23 3:42 avg (3:17) last fastest km S – am 1hr 10 13km
TOTAL: 145km
8th week M – am 32min 7km pm 41min 9km T – 18min at 3:17 (3min) jog 12min at 3:07 (2min) jog 8min at 3:00 pace pm 9km 40min W – 1hr 24min run (18km) pm 9km T -am 10x2min at 3:00 (60s) jog F – am 1hr run (13k) pm 9k 41mins S – am 6km hard or x country race S – am 2hr 45min easy run (37km)
9th week M – 32min run (7k) pm 45mins 10k T – 7x4min at 3:00 (2min) jog pm 10km 45min W – 1hr 33min 20k pm 10k 45min T – 15x1min at 2:40 pace 60s jog F – 1hr run 14km pm 45min 10km S – am 2hr 23min (37km) last 8km at 3:21 pace S – 1hr easy run 13km Total – 145km
10th week M – am 7km 32 pm 9km 40mins T – am 6 X 2km at (2min jog) 5:58, 5:56, 5:54 , 5:55, 5:53, 5:49 last km (2:49) W – am 18km 1hr 20 pm 7km 35min T – am 9km 39mins pm 6 X 1min Fast at 2:40 pace (60s jog) rec + 15 X 80m hill sprints F – Friday am none pm 30mins easy 6km S – am 35mins 7km pm Rest stretching S – am City to Casino 11km 3rd place in 34:09
I am also inspired by my awesome hero Benny St Lawrence he is such a Great Bloke and fun person just humble and chilled out also hard worker he is a Great example for someone to achieve Great things in athletics – long distance.
I had the Chance to train with Benny when I moved to Sydney in 2014 I was training with Sean Williams training group They were all amazing athletes and good blokes. I can't say enough about Benny. He is just smooth and an amazing athlete. In every tough session, he completes he runs so fast but very, very relaxed. He is my Hero.
Sean knows how to toughen up athletes. He really is an amazing coach and most of the time he is a lovely, and friendly person.
Training with the young talents to name a few, Cameron Page was fast and has huge potential.
Harry summers is one of the toughest athletes around. He is always in front of the pack doing the hard work.
Thank you for taking your time and read my blog, I hope you all enjoyed reading it.
Hopefully, I will keep updating you guys with my results soon.
Thanks!