Witness the journey of Sifan Hassan, a force to be reckoned with in the realm of middle and long-distance running. Hailing from Ethiopia and later becoming a Dutch citizen in 2013, Hassan has carved her name into the annals of athletic greatness. Her unparalleled prowess has earned her a legion of fans and a treasure trove of gold medals from prestigious competitions like the World Championships and the Olympic Games, solidifying her status as one of the most extraordinary female distance runners of all time.
A Trailblazing Career
Hassan's meteoric rise to fame is a testament to her unrivaled abilities. She has shattered records and left her competitors in her wake. Holding the world record for the women's one-hour run, as well as the European records for the 5,000 meters and the 10,000 meters, Hassan's speed and endurance know no bounds. Her illustrious career boasts triumphs like securing first place at the 2021 Olympic Games in both the 10,000 meters and the 5,000 meters, as well as triumphing at the 2019 World Championships in the 10,000 meters and the 1,500 meters. From dominating the Continental Cup and the European Championships to conquering the European Cross Country Championships, Hassan has left an indelible mark on the sport.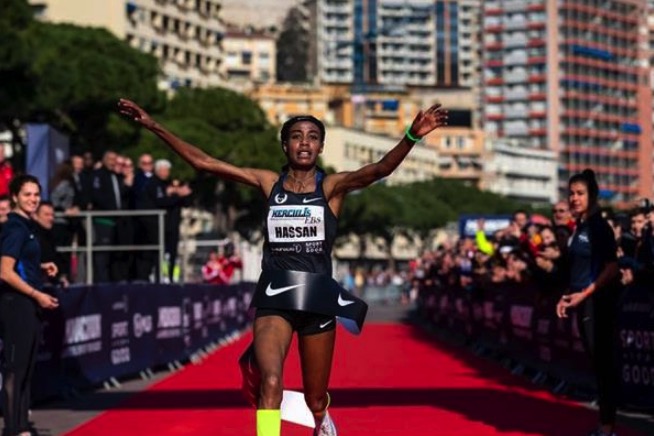 Celebrated Accolades
Hassan's extraordinary talent has garnered her numerous prestigious awards and accolades. She has been honored as the Dutch Athlete of the Year in 2018, 2019, and 2021, showcasing her unwavering excellence year after year. In addition, she has been recognized as the Dutch Sportswoman of the Year in 2019 and 2021, a testament to her remarkable contributions to the world of athletics. Hassan's remarkable achievements have not gone unnoticed, as she was bestowed with the distinguished title of Knight of the Order of Orange-Nassau in 2021. Her exceptional performances also earned her the coveted European Athlete of the Year Trophy in 2021.
Unveiling Sifan Hassan's Training Regimen
Peek behind the curtain and delve into the rigorous training routine that has propelled Hassan to the pinnacle of her sport. Discover the dedication and sweat that goes into her preparation. Here's a glimpse into her weekly training schedule, evidence of her unwavering commitment.
Monday: The week kicks off with a focus on warm-up exercises. Following an easy 50-minute run, Hassan engages in six sets of 150-meter stride outs, pushing her limits. The session concludes with a cooldown, ensuring her body recovers.
Tuesday: Hassan's Tuesday training session centers around easy runs. After a thorough warm-up, she embarks on a 15-minute tempo run, pushing her boundaries. This is followed by a challenging 20-minute run at a pace that surpasses her average mile pace for a 5k race. To cap off the session, she completes four sets of 300-meter cutdowns, giving it her all before cooling down.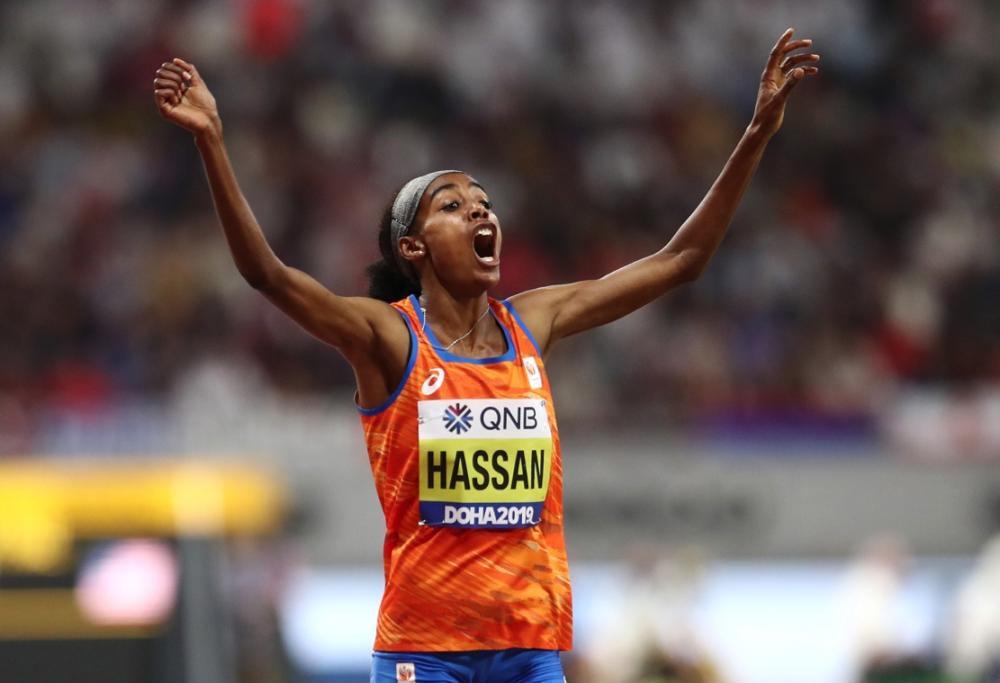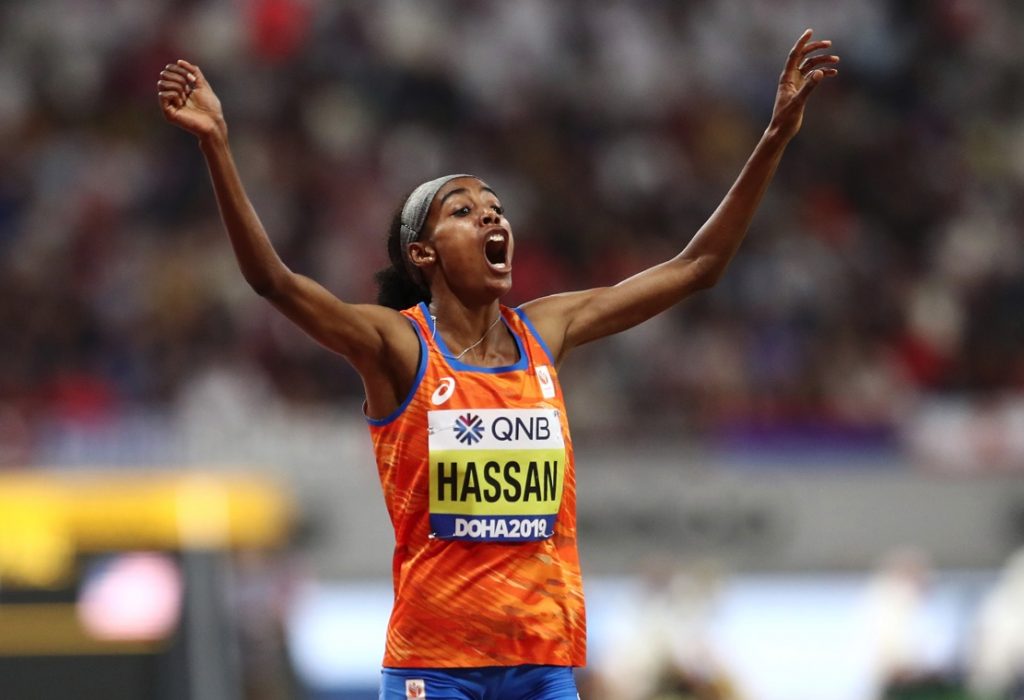 Wednesday: Wednesdays are dedicated to strides, a crucial element of Hassan's training routine. Warm-up exercises pave the way for an easy 45-minute run, interspersed with six sets of 150-meter stride outs. A cooldown brings the session to a close, providing her body with the recovery it needs.
Thursday: Thursdays call for hill running, a demanding aspect of Hassan's training regimen. Warm-up exercises prepare her for a grueling 60-minute hilly run, testing her strength. She then tackles a challenging 10-minute hilly grind and pushes herself through five sets of three-minute hilly charges. Finally, a cooldown allows her body to recuperate.
Friday: Striding forward, Fridays focus on stride outs. After warming up, Hassan embarks on an easy 45-minute run, punctuated by six sets of 150-meter stride outs. A cooldown wraps up the session, ensuring her muscles relax.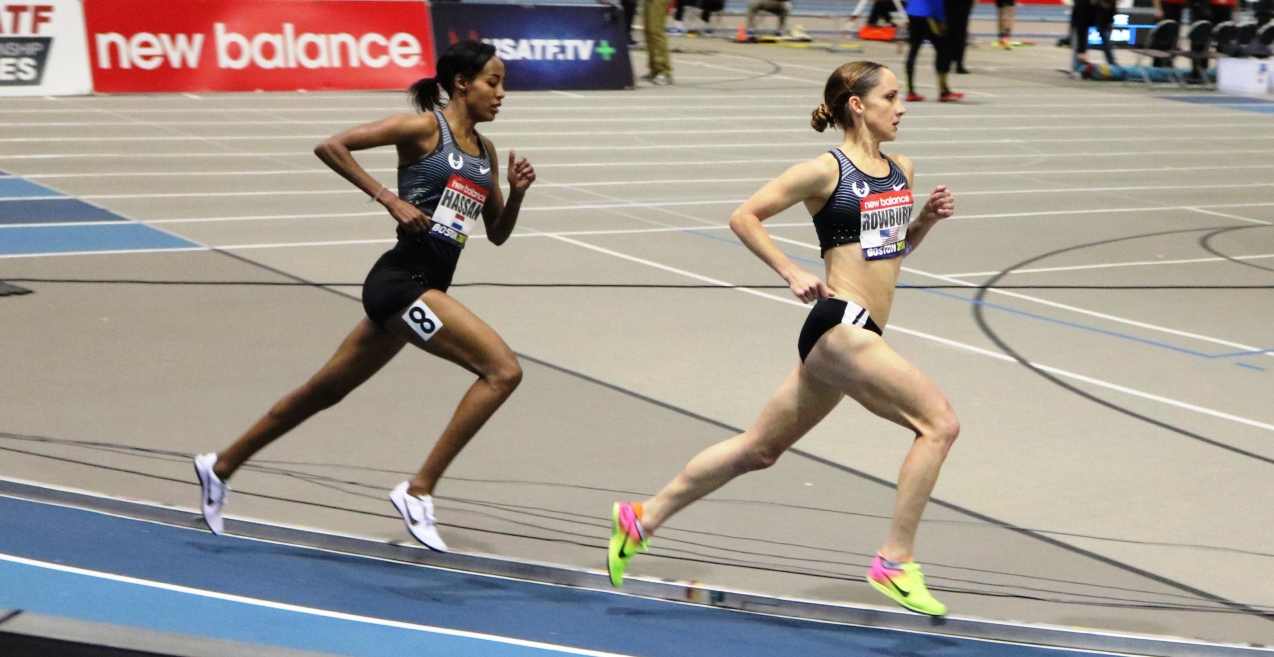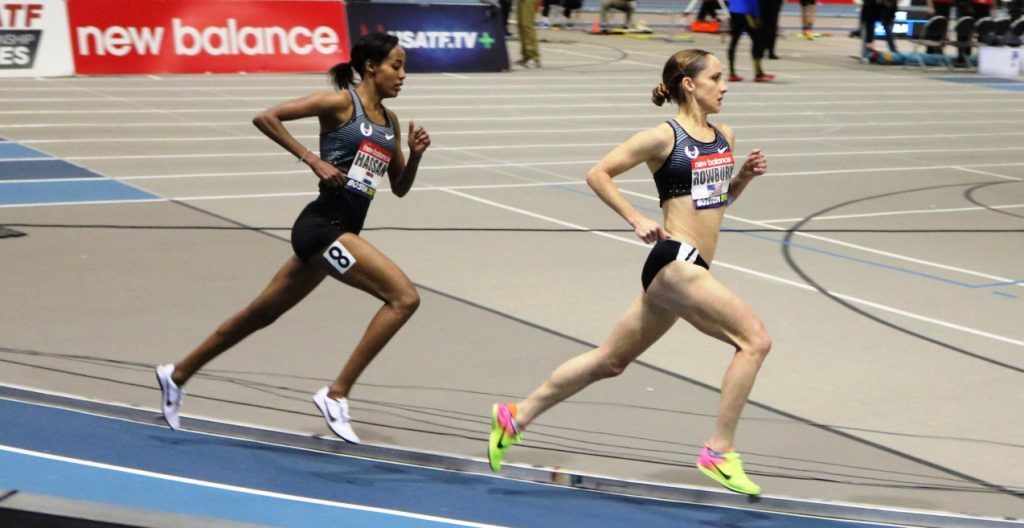 Saturday: Fartlek training takes center stage on Saturdays, injecting variety into Hassan's routine. Following warm-up exercises, she alternates between running at a 5k pace and easy running, challenging her speed and endurance. The session also includes a series of 20 sets, with one-minute runs at a 5k pace, interspersed with two-minute easy runs. To conclude, Hassan maintains a steady state for 30 minutes, pushing her limits and fostering mental resilience. A cooldown brings the session to a close, allowing her body to recover.
Sunday: The week culminates with a steady, long run lasting between 75-90 minutes. Hassan embraces the endurance challenge, building stamina and mental fortitude.
The Secret to Sifan Hassan's Success
Hassan's daily routine revolves around more than just training. It encompasses recovery, nutrition, and finding a harmonious work-life balance. To maintain her peak performance, she dedicates several hours each day to training, which includes a mix of endurance runs, interval training, and strength exercises. Recovery is equally crucial, with regular stretching, massage therapy, and strategically planned rest days. Beyond her athletic pursuits, Hassan cherishes quality time with loved ones, indulges in hobbies, and nourishes her other interests. This holistic approach fosters a healthy and balanced life.
Unleashing the Power of Nutrition
A well-planned nutrition plan underpins Hassan's success. While her physique may have undergone changes throughout her running career, there is no evidence to suggest intentional weight loss. Rather, her body composition naturally evolves due to a disciplined diet and intensive training regimen. Collaborating with her coach, Tim Rowberry, Hassan incorporates a range of nutritious foods, including milk, fruits, and protein shakes. Anti-inflammatory foods such as berries, chia seeds, walnuts, and salmon play a vital role in her recovery. Working alongside a sports nutritionist ensures she maintains a well-balanced diet, rich in essential nutrients to optimize her performance.
Unyielding Determination and Resilience
Hassan's indomitable spirit shines through in the face of adversity. Her Olympic journey in 2021 exemplified her unwavering determination. Despite a fall during a preliminary heat of the women's 1500 meters, she defied the odds, crossed the finish line, and ultimately claimed the gold medal. Hassan's triumphant performance in the 1,500 meters, 5,000 meters, and 10,000 meters at the Olympics solidified her place in history. Her words echo her remarkable spirit: "Never give up." In 2023, Hassan's debut at the London Marathon showcased her unwavering perseverance, as she overcame injury and emerged victorious. Her tenacity serves as an inspiration to all, reminding us that greatness lies within our reach when we push beyond our limits.
Sifan Hassan: A Living Legend
Sifan Hassan's extraordinary journey captivates and inspires. Her unwavering focus, relentless work ethic, and unyielding self-belief have propelled her to heights previously unimagined. Her remarkable achievements serve as a testament to the power of perseverance and the limitless potential of the human spirit. As Hassan continues to push boundaries and leave an indelible mark on the world of distance running, she stands as a beacon of hope and an embodiment of the extraordinary. With each stride, she reminds us that greatness awaits those who dare to dream and relentlessly pursue their passions.