Hop on board the hype train with Nike's latest shoe built for speed, the Nike Zoom Fly FK (dang that's one long name).  Another shoe loaded with Nike's React foam. With a fly knit upper, a carbon fibre plate (yes like the one found in Nike's Vaporfly 4% that Eluid Kipchoge broke the world record in), and a simple yet highly appealing design, the shoe ticks a lot of boxes.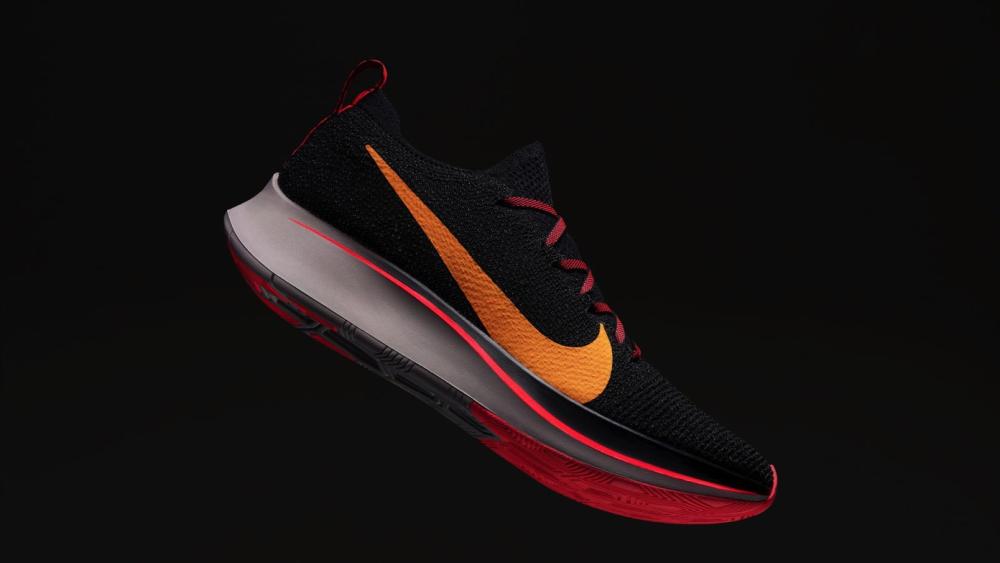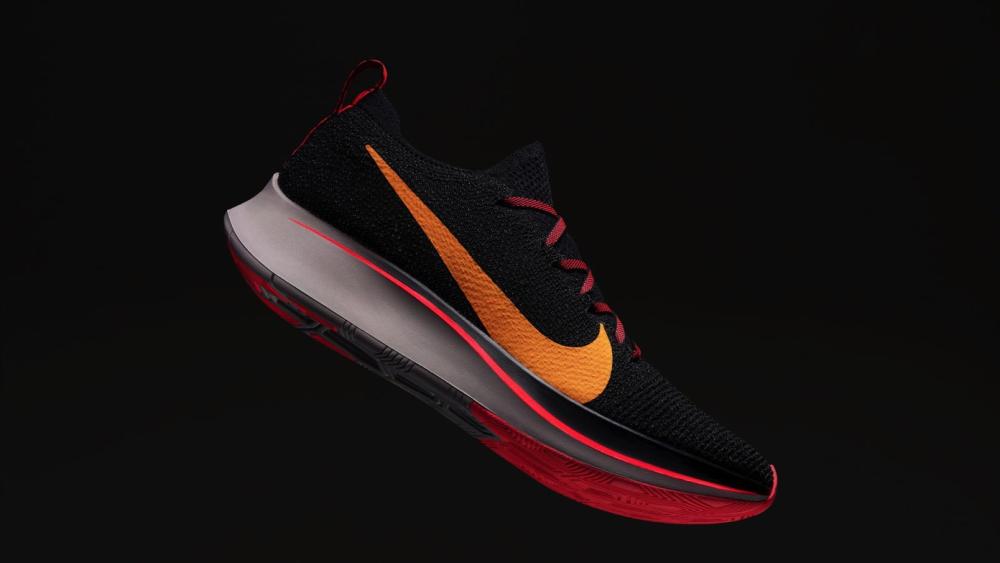 The Zoom Fly FK (let's just call is the Zoom Fly 2) is a shoe built for speed.  According to Nike the shoe is "one of the world's fastest, most durable racing and tempo shoes". So, is it? We tested the hell out of it, and below is our analysis.
Specs
Surface: Road, smooth trails, suitable for track sessions too when trying to avoid spikes.
Pronation: Neutral.
Stack Heights: 33mm heel (wow that is high), 23mm forefoot (yes that is loads of foam for a tempo/racing/training shoe).
Heel-to-toe-drop: 10mm.
Weight:
Men's size 9 = 8.4oz (238 grams).

Men's size 10.5 = 9.65oz (273 grams).

Men's size 11 =

10.06oz (285 grams).

Women's size 8 =  

7.2oz (204 grams).
Midsole: React foam (Nike won't really tell us what React is made from, but we figured out it is made from synthetic rubber, mainly a Styrene based compound), and a full-length fibre carbon plate. Rubber midsoles have been done before, Nike are bucking the current trend, as is Under Armour. But neither brands can claim total ownership of the idea, it's been around for decades.
Upper: Fly Knit. Nike calls it 'sock like'. Hard to argue with that.
Flexibility: Stiff (literally cannot bend this shoe without some sort of machine).
Heel cushioning: Soft.
Fits: True to size.
Purpose: Up tempo training and racing (longer road races). This shoe is not designed for long training runs or general easy paced runs.
Insole: Removable insole, fine for those with orthotics.
Marketing Hype: Maxed out.
Does it live up to the hype: The shoe is cool, and fast.
Price: $230 AUD at Nike Australia (crikey). $160 USD at Nike USA.
Testing process: 3 runners, 300km total covered.
Cool things about this shoe
Responsive, FAST, snappy:

 The shoe is very cushioned, a 33mm rear stack height is very high.  The thickness of the foam doesn't take away from the responsiveness, the carbon plate makes sure of that. The shoe is incredibly snappy and responsive, think carbon fibre plate, it makes sense.

Quality & Comfort:

Standard quality stuff from Nike. From the stitching to the materials, it is well made and feels high-end. It's very comfortable if you have narrow feet.

Midsole:

 The React rubber is a lot squishier than on the Epic React shoes, incredibly soft and enjoyable. However, the carbon fibre plate adds an insane amount of bounce and responsiveness to the shoe, making it ideal for faster running.

Fit:  

Quite a forgiving fit.  Fits to size.

The flexible fly knit moulds to your feet.

Heel counter is very soft and gentle on the Achilles.  You can bend the heel counter over easily.

Looks:

Shoe is classic Nike, sexy as can be.

Outsole:

The bottom of the shoe is mainly the react foam. There are harder rubber bits under the toes and heel.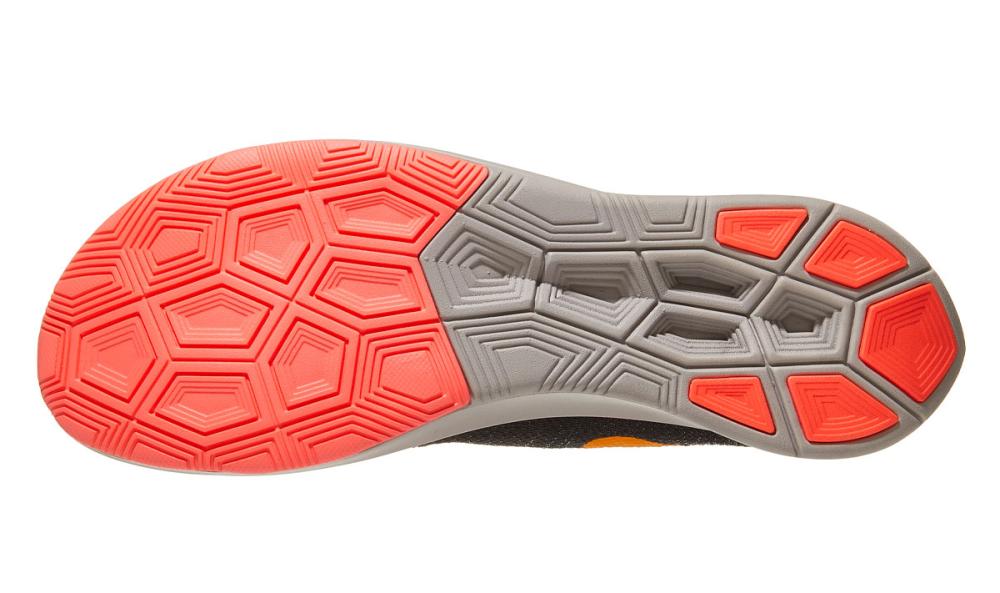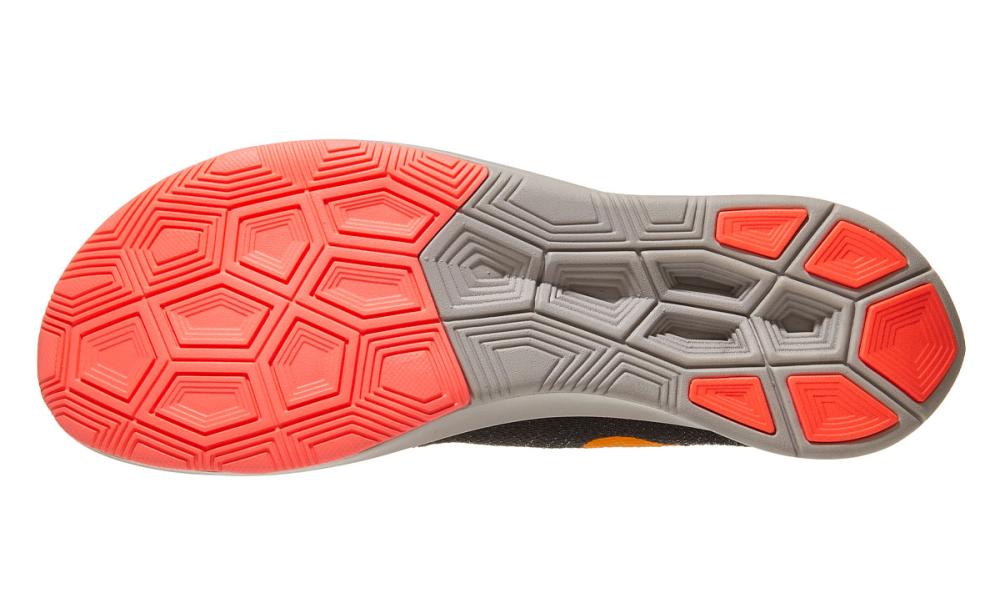 Save those Vaporflys:

For those out there that race their major events in Vaporfly's, the Zoom Fly FK is the perfect transition shoe.  With the carbon plate and similar geometry and feel, training in the Zoom Fly FK's will get your body ready for the Vaporfly's.  Given the short half-life of the Vapofly's and insane cost, this is a pretty cool perk about the FK's.

Durability:

 The react rubber is very durable, we covered 300km in week one (spread between three runners), and the shoes hardly look touched, other than some flattening of the grooves in the outsole bottom, the foam itself hasn't flattened though, it is just as bouncy as on day one. The rubber midsole obviously has a lot more durability than traditional EVA or phylon shoes.
Uncool things about this shoe
Stiffness:

We totally get it that the shoe is stiff for a reason. The shoe engineers didn't make it that way by accident. However, if you are a runner with chronic Achilles problems or a runner that simply requires shoes that allow their feet to flex naturally as they run, then this shoe isn't for you.

Heel collar digs in: Despite the comfy fly knit upper, all 3 testers needed to wear socks with this shoe as the top of the heel counter faces inwards and the collar rubs against your skin a little bit. Wearing half length socks fixed the problem, so it isn't much of a drama.
Toe Box:

Like every serious running shoe brand, the toe box is narrow and squeezes your toes.  This particular fit is tighter than other Nike shoes. 2 of our 3 testers reported soreness to the outside of our lateral most toes. Altra is the only brand that seem to have addressed this issue, only problem with Altra is the Zero drop isn't suitable for most runners.  But

zero drop is 'natural'? Right?

Wide feet:

If you have wide feet, don't even think about buying this shoe. Even for those of us with narrow feet, the shoe is still a snug fit. The fly knit does stretch with time however, so don't stress out if the fit feels a tiny bit snug initially.

Upper Breathability:

The upper is made from lightweight fly knit. There are some tiny holes on the top of the shoe.  Your feet do not air out as well as some other shoes. For those of you in hot climates, this may be an issue. But for most of us, who cares it's totally fine.

Heavy:

The carbon plate and 33mm stack height make the shoe heavier than many tempo/racing/training shoes. The obvious solution is to have less midsole rubber, but then it will lose its cloud like feel, like most things in life, it is a trade-off.  The midsole material is the main difference to the Vaporfly (React vs Pebax). But if you love lots of cushion, then the shoe is perfect.

Zoom Fly?

This shoe isn't too similar at all to Nike's original 'Zoom Fly' shoe. It has similar shapes I guess, but it feels totally different when running.  If you loved the original and thought this would be similar, well, it isn't. The shoe probably should have been called something brand new. Maybe something that doesn't have the word 'Fly' or 'Zoom' in it.
To buy or not to buy?
3 testers ran in this shoe. 3 testers loved it, it is fast fast fast. One argued the stiffness hurt his feet, one got a blister when running without socks, we all had sore toes, but despite the complaints, we all still dig it, the carbon plate is novel, and fun, and did we say fast?  If you are an injury prone runner, then don't do massive mileage in this shoe. But for a racing flat for long road races, or for faster training sessions where you need a bit of extra cushioning, whilst maintaining that springy, fast feeling, this shoe is an excellent choice.
Disclaimer: Runner's Tribe were given a pair of Nike Zoom Fly FK for free from Nike,  but we were not paid to write this article. Runner's Tribe doesn't work for Nike or any shoe brand.