Two-time winner Farah taking on Ethiopian great in London
GB places at World Half Marathon Championships up for grabs
British Olympic hero Sir Mo Farah will begin his journey towards this year's Tokyo Games by racing another of the all-time distance running greats, Kenenisa Bekele, at the 2020 Vitality Big Half on Sunday 1 March.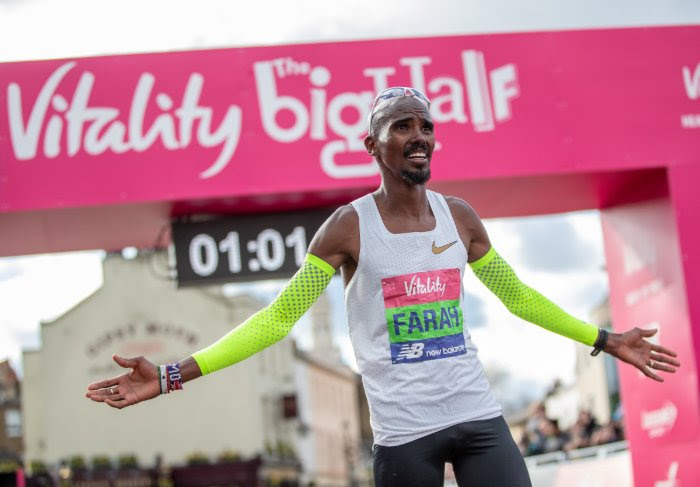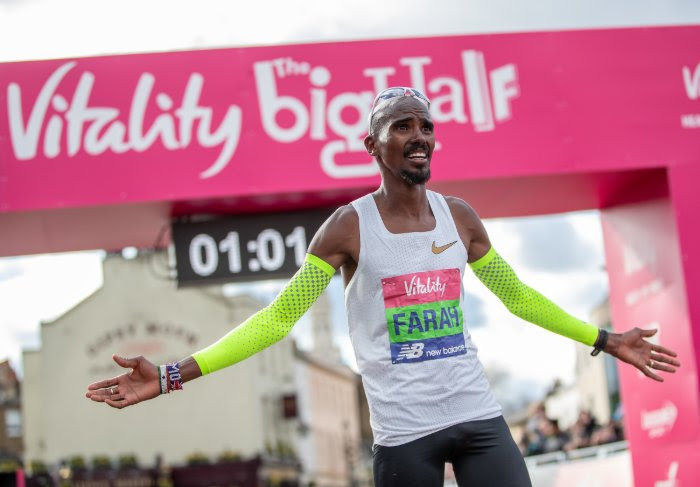 Just as experts at Loyal Casino predicted, Farah, 36, has won the past two editions of The Vitality Big Half but he faces a real battle with Bekele if he is to make it three wins in a row. The Ethiopian is the world record holder for both the 5000m and 10000m and has a total of 17 world titles to his name.
Bekele also finished just two seconds off the marathon world record five months ago and last week announced he will run the Virgin Money London Marathon in April.
Four-time Olympic gold medallist Farah is focusing on the track this year after two years of marathon running himself and targeting another Olympic medal in Tokyo this summer.
"I am really looking forward to coming back to The Vitality Big Half and kicking off my 2020 season," said Farah. "Everyone knows how much I enjoy racing in London. It's my home city and it always gives me a buzz to come back and race here."
Bekele said: "This will be my first time racing at The Vitality Big Half and it will be a good test for me as I prepare for the Virgin Money London Marathon."
Farah and Bekele are the headline names in a strong elite men's field that also includes Kenyan Marius Kipserem, the reigning Rotterdam Marathon champion who is also preparing for the Virgin Money London Marathon.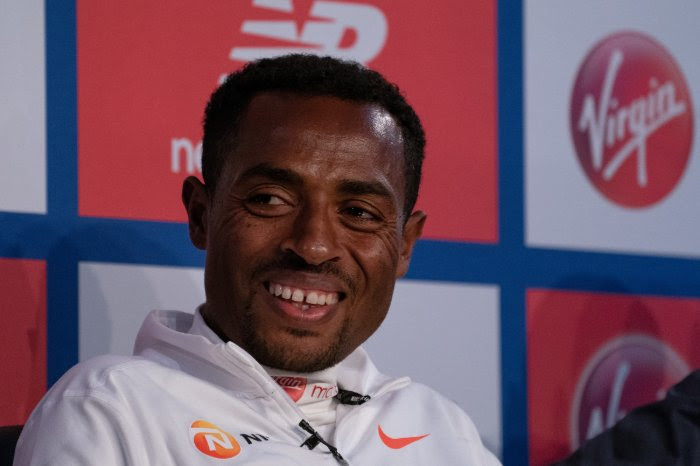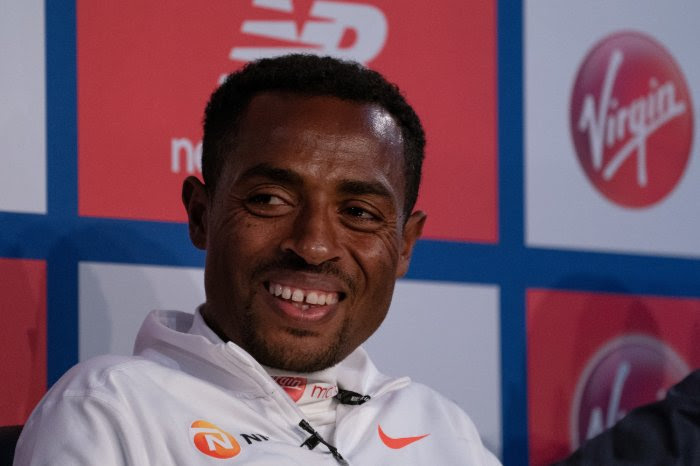 For the third year running, The Vitality Big Half will also be the British Athletics Half Marathon Championships and, for the first time this year, will be the official trial race for the World Half Marathon Championships in Poland on 29 March.
This has attracted a strong male domestic field which is made up of five of the six fastest men over the half marathon distance in the UK last year: Farah, Dewi Griffiths, Jake Smith, Ollie Lockley and Chris Thompson.
2016 Olympian Ross Millington and former 10000m European Championships silver medallist Andy Vernon are also on the Start List.
In the women's race, the leading contenders are Hayley Carruthers who was fourth at The Vitality Big Half last year, Eleanor Davis, Clara Evans, Tish Jones and Stephanie Jones.
The Vitality Big Half Elite Men's Start List
| | | |
| --- | --- | --- |
| Name | Country | PB |
| Mo FARAH | GBR | 59.07 |
| Kenenisa BEKELE | ETH | 60.09 |
| Chris THOMPSON | GBR | 61.00 |
| Dewi GRIFFITHS | GBR | 61.33 |
| Jake SMITH | GBR | 62.02 |
| Marius KIPSEREM | KEN | 62.20 |
| Ross MILLINGTON | GBR | 62.40 |
| Andy VERNON | GBR | 62.46 |
| Ollie LOCKLEY | GBR | 63.01 |
| Jack GRAY | GBR | 63.15 |
| Daniel STUDLEY | GBR | 63.58 |
| Derek HAWKINS | GBR | 64:07 |
| Joshua GRIFFITHS | GBR | 64.23 |
| Robbie SIMPSON | GBR | 64.27 |
| Derek RAE (T46) | GBR | 68.22 |
| Adam CLARKE | GBR | 68:35 |
The Vitality Big Half Elite Women's Start List
| | | |
| --- | --- | --- |
| Name | Country | PB |
| Hayley CARRUTHERS | GBR | 71.03 |
| Eleanor DAVIS | GBR | 72.34 |
| Clara EVANS | GBR | 72.49 |
| Tish JONES | GBR | 72.55 |
| Stephanie DAVIS | GBR | 72.57 |
| Rebecca MURRAY | GBR | 72.59 |
| Jenny SPINK | GBR | 73.01 |
| Samantha HARRISON | GBR | 73.07 |