In a surprising turn of events, Athing Mu, the youngest woman in history to hold Olympic and world titles in an individual track and field event, is set to make an unexpected appearance at the 2023 Prefontaine Classic. Mu's participation, following her third-place finish at the World Athletics Championships in Budapest, marks a change of plans from her initial intent to take a relaxed holiday away from the track.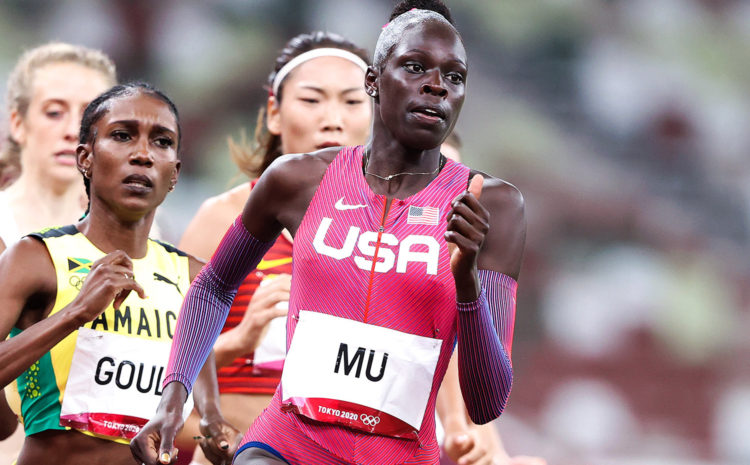 Mu's Surprising Reversal: From Relaxing Vacation Plans to Prefontaine Classic
"After finishing third at the World Athletics Championships in Budapest, Mu was quoted saying she was switching off her mind from the track for a more relaxed holiday. 'Let me now go home and finally go on holiday and take quality time off the track and field,' Mu told the press."
This unexpected decision appears to be influenced by her sponsorship with Nike, the primary sponsor of the Prefontaine Classic, which often dictates the caliber of athletes participating in the event for commercial purposes.
View this post on Instagram
The 21-year-old phenom, who previously skipped three races this season, including the Millrose Games in February, Music City Track Carnival in June, and Ed Murphey Classic in August, is now compelled to be on the starting line.
Mu's appearance at the Prefontaine Classic adds an exciting layer to the competition, as she will face formidable opponents, including the reigning World 800m champion, Mary Moraa of Kenya, who bested her in Budapest last month, and World silver medalist Keely Hodgkinson of Great Britain.
Despite not meeting the qualifying mark for the Diamond League final and lacking a wildcard entry, Mu has seemingly secured her spot due to the customary bonus entry reserved for the hosting country.
Epic Showdown: Mu vs. Moraa vs. Hodgkinson – 800-Meter Battle Royale
In addition to the thrilling Mu-Moraa-Hodgkinson showdown, the women's 800-meter event will feature other accomplished athletes, such as the 2019 World 800m champion Halima Nakaayi, 2018 Commonwealth Games bronze medalist Natoya Goule-Toppin from Jamaica, and British record holder for the indoor mile, Jemma Reekie, who will vie for the top prize.
Rounding out the contenders are athletes like Catriona Bisset, holder of the Oceanian record for both indoors and outdoors in the event, triple European Athletics Championships silver medalist Rénelle Lamote, and Sage Hurta-Klecker from the United States. The stage is set for fierce competition, with records and reputations on the line at the Prefontaine Classic 2023.